Hello Readers,

How are you after the all those festive celebrations? Have you managed to get back into shape from the overindulgences most of us partake in over Christmas and New Year? Did you make any New Year resolutions and have you broken them already? What a lot of questions, however I'd love to receive your replies sometime!

My New Year resolution for 2012 is to thoroughly enjoy myself and so far it's going pretty well. My daughter Nic, who is Head of Productions for Maven Pictures in New York, came over to join us for two weeks which was brilliant and we had such fun together. Now Angus, my husband and I are planning a holiday of a lifetime to Australia and Hong Kong later this year. We are travelling round Australia clockwise and there will be many a party along the way as Angus used to manage Australia for Schlumberger twenty seven years ago and we are going to see many of his ex-colleagues. Also to my amazement I find I have two long lost cousins in Melbourne! During a conversation with my sister before Christmas I learnt of their existence, I managed to track them down and they are just as amazed as I am that they have found living relatives!

It's that time of year when the media forces us to have thoughts of love and for some how to find a loved one. I'm one of the lucky ones who eventually found her ultimate partner but for those of you who haven't please scroll down to read my article 'Having a Valentine – is it all that Important?'

Happy days everyone,
Best wishes
Hillie
www.hillie.com




'Having a Valentine – is it all that Important?'



Being in love and being loved is important to most of us; the feelings of warmth, care and togetherness satisfies our sense of wellbeing, worth and security. In the early throes of love we spare no effort in showing our loved ones how much we care however as time goes on, familiarity sets in, daily life takes over and the loving gestures and deeds to one another tend to wane. Although I would advocate for the health of any relationship to show their love all year round, for some Valentines Day is a chance to make sure they show their loved ones how much they care for at least twenty four hours! Maybe with so much doom and gloom in the world, with war and recession we should have more dedicated days of love, when hatred and enmity is forgotten and we show not only our loved ones but everyone compassion, care and friendship?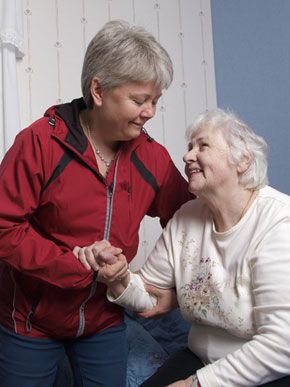 However being in love and having a specific partner is not the most important thing in life. Being positive in our thoughts and deeds is of the utmost importance. If you are feeling down and unloved with the weight of the world pressing in on you then do something about it. Stop moping and write down a wish list of everything you wish to achieve and do and start planning how you are going to succeed.

Learn to love yourself in order to achieve a happy and fulfilled life. There is a definite link between how much love you have for yourself and giving love to others. When you are smiling and feeling great the whole world seems to smile with you and life takes on a completely different hue. The world is like a mirror and reflects the way we think about ourselves. When we don't like ourselves, we tend to find fault in others and they in turn may begin to dislike us. When we like ourselves we tend to treat others in a fair, understanding and pleasant way which is usually reciprocated. We should be proud of our successes without ramming them down other people's throats and appreciate our good points, whilst trying to improve the unpleasant ones.

Try to get off the hamster wheel of life and give yourself time for a social life. You can never have too many friends and if you would like new ones in your life then set about finding them. Join a sports club, learn a new skill or language in classes or take up a new hobby; anything that will put in contact with others and give you a chance to build new friendships. Also seek out places which you think people with similar interests to your might frequent.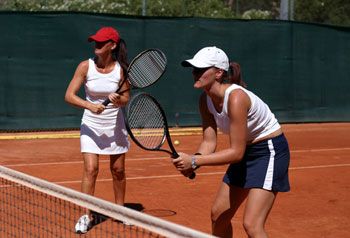 If you are single, it's good to remember at this time of year all the bad relationships you have been through. All the miserable times you had and to count your blessings that you're not still there. Life must surely be better on your own with prospects of looking for new love rather than being in an unhappy liaison.

So in reflection 'Having a Valentine – is it all that Important?' No; in the grand scheme of life it's not important at all!




ASK HILLIE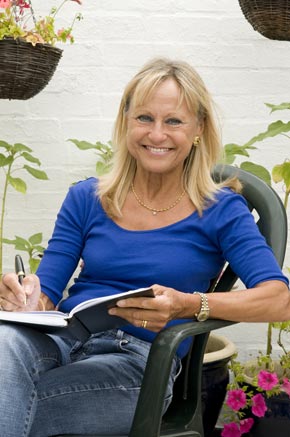 Your chance to get your worries off your chest
Whether it's marriage guidance, relationship advice, workplace or career difficulties, or family problems I'm here to help. A problem shared is a problem halved, so if something is getting you down or troubling you please email me at

[email protected]




Dear Hillie:
I went to a boy's boarding school which had a strong military tradition and where girls were allowed to join in the sixth form. Although I tried my best I never had a girlfriend at school and used to make a mess of every attempt. I've had no more success since I've been at university; I'm feeling useless and my work is starting to suffer. I'm thinking why would any girl want to go out with me anyway? One of my form masters used to tell me I couldn't do anything properly and his favourite phrase to me was 'You are a waste of space and will never amount to anything!' I'm a loner nowadays and I spend much of my time thinking instead of doing, I know I'll mess up anyway. I'm depressed and need advice.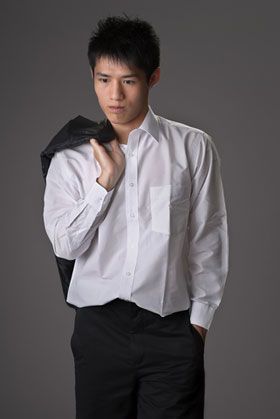 Hillie says:
You must stop thinking so much about girls and relationships – the more you want them the less likely you are to find what you want. Try to treat girls as you would any other person and make friends with them. Remove the sex and dating element from your mind and just act as normally as you can. Some will stay acquaintances but others may become friends. Often the best relationships start off as a friendship. Develop good relationships with other guys at university, join their activities, start having some fun and you will gain confidence. Try to keep up with the news and latest publications to make you a more interesting person to talk to and get lots of exercise which will help you feel better. Your form master probably mistakenly thought that by putting you down, you would try harder; or maybe he was just a sadistic nasty person. Whatever the reason, this was an ignorant way to behave and you should pity him and move on.


Dear Hillie:
My partner dislikes my parents to such an extent that I feel embarrassed to invite them round to visit us or even to arrange to meet them anywhere with her. She refuses to come with me when I go to visit them and I know they are hurt by the situation. They always ask after her; should I ask her to make an effort to see them?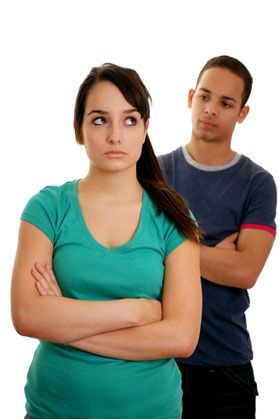 Hillie says:
Yes you should; ask her to do it as a favour to you. If she cares enough for you she should realise you come as a package deal and try to be pleasant to your family and friends for your sake. Also any adult should be able to be polite to others for a few hours at least. Maybe you should look more closely at your relationship and decide if it's truly right for you. What will happen if you have children and their grandparents want to visit them or want to invite you all as a family to stay with them?


Dear Hillie:
After many years of marriage, my husband and I have split up and we're getting divorced. I know we're doing the right thing because we have been unhappy with each other for so long and the marriage was destroying us both. However I never realised how alone I would feel as a single woman. My female friends view me as a predator; they seem to be suspicious of me and think I will steal their husbands! As for the husbands; some of them have already propositioned me, seeing me as easy game presumably desperate for sex at any cost! Nothing is further from my mind and I just need friends. I feel wretched, what should I do?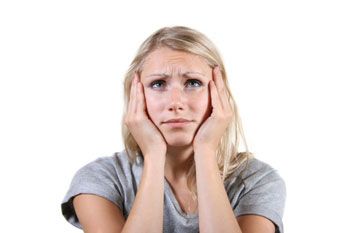 Hillie says:
Dump your friends! You don't need the sort of 'friendship' they are offering. Start again and try to make a new life for yourself and find new friends. Seek places that single people frequent; join a gym or sports club, evening classes, amateur theatre group or join a singles events company. The world is full of single men and women seeking friends; enjoy the adventure of finding those whose company you will enjoy.



Hillie Marshall
Hillie began her working career as a radiographer and then started in show business as a singer and actress, eventually being theatre producer for her company Edwardians Unlimited. Following her divorce in 1989 and with two young children to bring up, she founded Dinner Dates, the social events and holiday Company for single people. Today Dinner Dates is the UK's longest established company of its kind with over 17,000 members nationwide. The phenomenal success of Dinner Dates for singles gave Hillie the idea of a social events company for couples, so in 2007, she set up Dinner With Friends, the UK's first couples only dining club. In July 2011 she sold both companies.

Not only is Hillie a successful business entrepreneur, her experience with people has been put to good use and, as both an Agony Aunt through the internet and in magazines, she offers advice and a sympathetic ear to thousands, making sense of personal and relationship problems.

Hillie is an accomplished author and has written three successful books on relationships. She has given relationship advice on numerous TV and Radio shows such as GMTV, Richard and Judy, The Big Breakfast, Esther Rantzen, Kilroy, The Vanessa Show, The Time The Place, Carlton's After 5 and was 'Dr Date' for LBC.

She has two children Nicola (32) and Jamie (29) and lives in Chiswick with her husband Angus.

You can e-mail Hillie at: [email protected]
Her books: 'The Good Dating Guide', 'Hillie Marshall's Guide to Successful Relationships' and 'Agonise with Hillie' can be bought on line at: www.hillie.com

Words copyright: Hillie Marshall 2013