Welcome to the Spring 2012 Weird World column and the latest round-up of news and views on the unexplained, the weird and the wonderful.


2012

In my previous column I wrote extensively about 2012 and the idea that the world will end on 21st December 2012, as many people believe is predicted by the Mayan calendar. Shortly afterwards, I was commissioned by The Sun to write a major newspaper feature on the subject, giving an overview of the various theories. This in turn led to my being asked to do various TV and radio interviews on the subject. Expect interest in this topic to build in the run-up to 21st December. For the record, I'm personally sceptical that anything unusual will happen, let alone that the world will end. As with all the hype over Nostradamus and The Rapture, as long as one doesn't take these sorts of predictions seriously, they're a bit of fun and a nice excuse to hold an end of the world party. Click on thesun.co.uk to read my feature in The Sun.


Strange Sounds

All around the world, strange sounds are being heard and recorded. This started around six months ago in Kiev and the mystery has become an internet sensation, with numerous videos being posted on YouTube and countless discussions taking place on various websites, blogs, forums and email lists. There are many different theories about these strange noises. Some people think there's a UFO connection, or speculate that some secret, military tests (perhaps involving HAARP) are involved. Others believe a meteorological phenomenon might be responsible, or think that electricity cables or even railway lines may explain the sounds. Some skeptics have suggested that most (if not all) cases are hoaxes and have speculated that this might be part of a viral marketing campaign for an upcoming sci-fi or horror movie. As someone who writes and broadcasts extensively in the media on mysteries and conspiracy theories, I was featured in the first mainstream news media report about this phenomenon, discussing the various theories. Check out itn.co.uk to see me discussing the strange sounds mystery in an ITN News broadcast that was syndicated to the world's media.


Paranormal Staffordshire

This title by Anthony Poulton-Smith is an in-depth look at all sorts of spooky stories from the county of Staffordshire. Set out in an A-Z format by location, there are over 100 accounts in this book, covering a wide range of spooky goings on including - believe it or not - a mermaid. At the heart of the book, as you would expect, lie numerous ghost stories. Even if you're sceptical about the paranormal, these sorts of stories are fascinating in themselves for what they tell you about local history and beliefs. Well-researched and illustrated with photos that bring the stories to life, this fascinating book will be of huge interest to anyone who lives in or is familiar with Staffordshire, but is well worth checking out even if you live further afield and are simply someone who enjoys ghost stories and local history. Check out amberley-books.com for more details, or order via Amazon and other similar sites.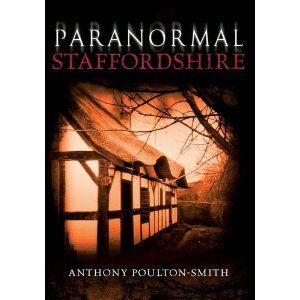 Paranormal Lancashire

Following on from the above story, Paranormal Lancashire, by Daniel Codd, is an in-depth look at the weird and the wonderful in Lancashire. I'm rather enjoying this series of books and while they're inevitably going to appeal more to residents of and visitors to the counties concerned, or to those who are familiar with the locations, there's something to be said for turning the spotlight on a specific area as opposed to writing about, say, ghosts more generally. The advantage is that one doesn't get a cherry-picked bunch of stories that fit the beliefs of the author or the expectation of the readers, but a more realistic reflection of the sorts of strange phenomena that people are actually reporting. As with the previous title, check out amberley-books.com for more details, or order via Amazon and other similar sites.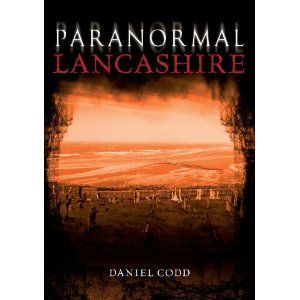 Personal Update

As some regular readers may know, I recently relocated to California. This followed my wedding last year to Elizabeth, a US citizen. While some aspects of my work will be unaffected (e.g. the freelance journalism that I do for The Sun and for various other newspapers and magazines) there will, inevitably, be some changes. The biggest change is likely to be related to television work. When I lived in the UK, I was very much the UK media's 'go to guy' for any story to do with UFOs, the unexplained and conspiracy theories. My MoD background gave me the credentials for this and the fact that I lived in London - so close to various TV studios - was an added bonus. While appearing via satellite link is possible, networks like to get guests into the studio, so that they can interact with the presenter, whether it's a chat show or a news programme. This being the case, I suspect I'll get a little less UK TV work than used to be the case, so expect to see a few new faces when it comes to stories such as the release of MoD's UFO files. Conversely, my presence in the US (and my proximity to LA) will see me doing much more US TV work than was previously the case. Instead of having to send a crew to the UK (or get a UK-based crew to film me) I'll be able to pop into a US TV studio very easily and record something. It was no surprise that within days of arriving I was juggling three separate requests for TV interviews!

Biography:

Author, journalist and TV personality Nick Pope used to run the British Government's UFO Project and is now recognised as one of the world's leading experts on UFOs, the unexplained and conspiracy theories.

Check out www.nickpope.net for more information about Nick.