WARREN HOUSE, WARREN ROAD, KINGSTON-upon-THAMES, SURREY.TEL: 020 8547 1777.
www.warrenhouse.com
MDA INTERNATIONAL, 23 BERKELEY SQUARE, LONDON.
Tel: 020 8891 5130.
www.mda-international.com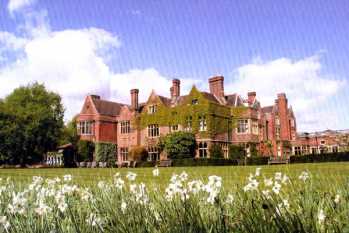 If you are undecided where to hold your next Conference or Business Meeting I recommend this Victorian Mansion situated in 5 acres of beautiful gardens close to Richmond Park, The Meeting Rooms, Restaurant, Lounges and Accommodation offer 5 Star sophisticated luxury

I recently attended, courtesy of Michael Pearson, MD, a riveting Conference about BRAI N RESPIRATION. I arrived with deflated brain cells but after a welcoming Reception of Royal Reserve Champagne accompanied with Chef Paul Bellingham's inspired Canapés which included King Prawns cooked in lemon grass and ginger and Chicken Tikka Brochette, my brain cells revived and started to multiply with thoughts and ideas.

We entered one of the de-luxe Meeting Rooms and were greeted by Joan Turley, Director of MDA International.

Joan and her team explained the 5 steps of Brain Respiration which benefit health, emotional balance, co-operation between the different layers of the brain, and ability to use 100% of the creative. This is achieved by correcting posture and deportment habits, Indian head massage and holistic beauty methods. All very interesting, stimulating and thought provoking.

This was followed by pure enjoyment of surrendering the taste buds to the delicious 4-course Dinner and accompanying wines, in the magnificent Dining Rooms overlooking the gardens.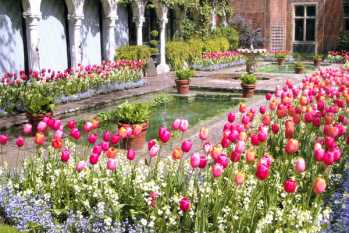 I felt so well, happy and relaxed that I retired to my beautiful 4-poster bed knowing that I would awaken the next morning a rejuvenated Slender Gourmet.


ONE-O-ONE RESTAURANT, KNIGHTSBRIDGE, LONDON.
TEL: 020 7290 7101,

The best Fish Restaurant in Town – for a superb Foodie Experience you must taste some of Chef Pascal Proyart's artistically inspired dishes.

Spend an evening with Pascal in the kitchen, watch him select, prepare and cook Fishy Delights for a very special Dinner, which you and other guests, will enjoy later in the beautiful Restaurant.

Attend one, or all, of these events on September 29th, October 27th and November 24th. £85 includes the Cooking Session, welcoming Aperitif, sumptuous Dinner and Wines.


NOT TO BE MISSED -

CONFRERIE du SABRE d'OR - Embassy – 020 7727 078


[email protected]



MILLENNIUM GLOUCESTER HOTEL, HARRINGTON GARDENS, LONDON
September 15th

CHAMPAGNE and JAZZ - Dancing to the Portobello Jazzmen, be aware of Golden Swords sabraging bottles of Champagne, accompanied with a Buffet Supper and, something quite new, Zoe Wood will introduce you to The Chocolate Experience. That sounds intriguing –perhaps Julian plans to sabrage a magnificent Chocolate Jeroboam
Miraculously releasing sprays of ecstatic chocolate bubbles. I can't wait.
Dress – smart, casual. £35 to members. £40 Guests.

HAPPY BUBBLES - Joan – THE SLENDER GOURMET (Eat It On – Exercise It Off)


[email protected]