GEORGINA BRUNI - IN MEMORIAM - died January 19th 2008.

Our lovely GEORGINA, Editor in Chief of HG has passed away and I and all her other hundreds of friends, business colleagues, HG Editors and staff and members of her social club, CLUB 2000 are devastated. She suffered from cancer for almost a year but, being a fantastically brave and dignified lady, did not want anyone to know and feel sorry for her. She swore me to secrecy and I always hoped - and strongly believed - that she would beat it because she had such an indomitable spirit. But, alas, it was not to be. 'GEORGIE', as her wonderful mum JOAN always called her, was the best and bravest of girls and I will always think of her when I look at her smiling face in a photo and at all the lovely gifts she was always giving to my daughter and myself. GEORGINA was my BT 'Best Friend' and we would talk for hours about everything under the sun; I will miss her so much. Goodbye, Georgina - you are irreplaceable.
Please read the SPOTLIGHT page for my obituary of GEORGINA, a lovely photo of us together and condolences to her devoted family.


On a less personal note all at HG were deeply saddened by the untimely death from an overdose of HEATH LEDGER, the award winning film star. This highly talented actor, who will be remembered for his roles in various films such as the amazing BROKEBANK MOUNTAIN, was only 28 and his passing is a huge loss.


We all need cheering up sometimes and in this dull winter weather we also need a bit of health and beauty pampering. The next time you stay at a hotel, why not make it a spa one and get some R and R at the same time. The best spa hotel I have found in the Home Counties is THE FELBRIDGE HOTEL AND SPA in East Grinstead, West Sussex - 01342 337 700 / www.felbridgehotel.co.uk
THE FELBRIDGE is just one and a half hours' drive from London if you fancy a relaxing, or indeed sexy, weekend away in the country and is a very attractive building, long and low with good old fashioned stairs rather than lifts everywhere. It is also just a few minutes from Gatwick Airport so is the perfect place to stay over in luxurious surroundings before those dreaded early morning flights which make us all so bad tempered if we have struggled from home in the dark.
My daughter and I recently visited THE FELBRIDGE for a couple of days and were very well looked after by all the delightful staff: we found it quite a wrench leaving! We had drinks in the comfortable Qube bar, delicious meals in the Bay Tree Restaurant and exercised and relaxed in the heated pool, sauna and jacuzzi in the Chakra Spa. The rooms are all very luxurious with huge beds, Egyptian cotton sheets and flat screen TVs with loads of free channels - perfect. We also had fantastic facials and massages with gorgeous smelling ELEMIS products in the Chakra Spa, where there is a well equipped gym if you are feeling up to it. The treatments with lovely therapists LAURA and SIAN were excellent; both girls have really good hands and little touches like heated massage beds make all the difference. I had a rejuvenating facial for my middle aged skin, while my daughter who is 16 opted for a deep cleansing one We both left THE FELBRIDGE feeling relaxed but revitalised with cleansed, glowing and sweet smelling skin. The whole experience was absolute bliss and we cannot wait to repeat it.
THE FELGATE is p.r.d by the beauteous and dynamic KAREN from ALCHEMY and celeb visitors allegedly include DAVID HASSELHOFF. Now here is His Gorgeousness, THE HOFF with moi at a recent West End bash.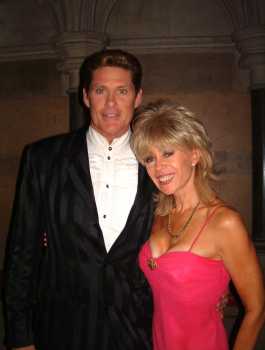 DAVID HASSELHOFF with SALLY.




If you do not have time to visit an out of town spa, THE RICHARD WARD HAIR AND METROSPA at 82, Duke of York Square, SW1 (020 7730 1222), just next door to Sloane Square, is very convenient if you are a Londoner or often come up for a spot of shopping. You can have all sorts of fab facials, massages, manis, pedis, waxing and tanning treatments in the metrospa and there is a decent sized shower room as well. The state-of-the-art hair salon is huge with loads of different hair treatment areas as well as a well stocked bar/cafe. All the staff are super smart in top to toe black and one of the boy washers looked delightful in several rows of pearls! A new guy fashion? Watch this space, fashion hounds.
TV - GMTV, WHAT NOT TO WEAR, etc - crimper RICHARD WARD himself is charming, as is receptionist GARY and Graduate Stylist SONIA who showed me round and found time to give my windblown locks a quick trim and blow dry.
Celeb fans of THE RICHARD WARD HAIR AND METROSPA include DARCY BUSSELL, RICHARD HAMMOND, TRINNY AND SUSANNAH, WIL YOUNG and TARA P-T.
RICHARD runs the salon with his wife, HELEN and they have an amazingly hard working PR lady, PENNY ROSE.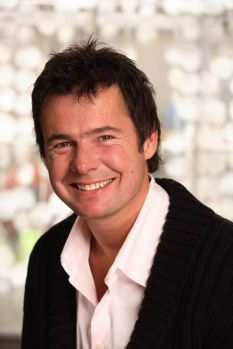 RICHARD WARD.




On the fitness front there is a very unusual cheap n cheerful new workout solution just launched called FITNESS DECK. It's a simple deck of cards with different workout instructions on each card. You just shuffle the cards to come up with a different exercise routine every time. And you can carry out your workout any time, any place - all you will need is your cards in your pocket. There is an Adult FITDECK and an easy and safe Junior SUPERMAN FITDECK with colourful characters such as LEX LUTHER which is a really fun way of getting your youngsters to get off their butts and exercise. An excellent new idea.
Stockists: 0800 226 6022 / www.fitdeck.com


Of course exercise alone will not do it if you do not watch your food and drink intake. If you tend to drink too many spirits or fattening cocktails, why not switch to CALEDONIAN COOLERS (87 calories per bottle), a refreshing blend of low-cal, no-smell vodka, sparkling water and fruit flavours such as apple and strawberry. Available from Tesco and Sainsbury's and served in good bars.


There are all sorts of brilliant new skincare products around this season.
CLARINS' Pure Melt Cleansing Gel with marula oil and plant extracts is a really good way of deep cleansing your skin with water and CLARINS Secret Younger Longer Balm is fab for tired, lifeless winter skin which needs a serious boost.
Our guinea pig, SUZY, 47, said "the gel feels lovely and cool on my skin and is easy to rinse off. I was surprised at how well it cleans the skin and gets all traces of make-up off quickly. My skin feels very fresh after using it. After cleansing with the gel I use the Secret Younger Longer Balm which also has plant extracts and makes my skin feel very smooth and soft. I have been using it twice a day for about 2 months now and the lines on my face and neck already look finer. I am delighted."


PRIORI have brought out a new Moisturising Facial Cream with Idebenone which is excellent for dry skin and also has a freshening and exfoliating effect. Guinea pig number 2, Jasmine, 38, said "I have very dry skin and it is showing signs of ageing so I was very pleased to trial the Priori cream. I have used it for a month and my skin definitely looks younger and fresher and my dry skin patches have all disappeared." Priori stockists - 0845 555 2121.


If you have any nasty little smoking/puckering up lines above your mouth, try SOTHYS' Secrets pump action cream which also helps to heal dry lips too. Available from: THE KAMINI SALON: 020 7937 2411 / www.kaminibeauty.com
KAMINI, you may remember, is 'The Eyebrow Queen' who threads lots of celeb brows to smoothly arched perfection, as well as doing all the usual treatments in her beautiful Kensington salon.
KAMINI clients allegedly include lovely CHANELLE from BB8 and here she is, snapped by yours truly at OK! MAGAZINE's fab Christmas party organised by Diary Ed MARK MOODY and p.r. supremo RICHARD CURSON.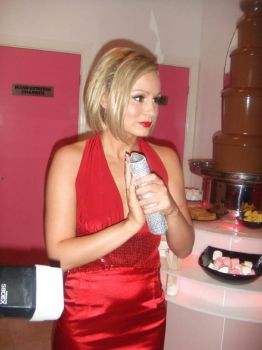 CHANELLE. C.r.: SALLY FN.




If you give your hair the required 100 brush strokes a day, you may need a FLIPIT hairbrush which clears its own bristles in a second thanks to a nifty filter called a faceguard. The brush itself has scalp friendly, ball tipped bristles and is really good for long hair - in fact I think I am going to give these to all my longhaired, not to mention extensioned up, girlfriends at once so they too can have hair as smooth as JAMELIA!
Stockists: 020 8559 8244 / www.amirose.com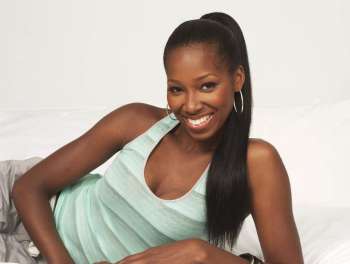 JAMELIA. C.r.: LISTERINE.




Talking of hair, if yours is suffering from the effects of hair dying and/or bleaching and you want to colour it yourself at home, REFLEX NATURTINT Non Permanent Colour Rinse is a safe way of keeping a bit of colour in the old locks without them falling out!
Our HOT GOSSIP office home colouring expert, PATRICIA said: "I've tried all the blonde shades of NATURTINT and it gives me enough colour while my hair is getting back into condition after too much bleaching. You don't have to leave it on for hours and there is a Spray-On Serum in the pack which makes my hair look really shiny."


On the presies front, if you read this before Valentine's Day on February 14th, NEAL'S YARD REMEDIES do a wonderful fragrant Message In a Bottle gift set of vanilla and vetiver scented candle and organic massage oil, along with a real message in a bottle for your love. Brilliant – I have ordered several for all my loves!
www.nealsyardremedies.com


Cheer yourself up with make-up on these dark days. Cheeks should be bright and glowing, even if you have not been running in the wind. AURA's Fruity Blush blushers in 3 fresh shades, Peach Fizz, Pink Apple Blossom and Cherry Bomb will brighten up your cheeks and whole face for both day and night time looks. The Fruity Blush colours come in cute and colourful packaging which is great for presents and the colours glide on easily to both cheeks and eyelids. Check them out if you fancy a fresh cheeked CAMERON DIAZ look.
01332 525 342 / www.auracosmetics.co.uk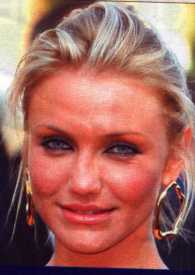 CAMERON DIAZ. C.r.: JOE ALVAREZ.




If you are on an economy drive, you can buy an amazing whole make-up bag's worth of essentials for under £10 from LACURA at ALDI, including mascara, eye shadow, powder, base, lippy and blusher. Excellent!
www.aldi-stores.co.uk


"And now for something completely different.........."! A leading dermatologist recently recommended resting our weary heads on satin pillowcases, as opposed to cotton, to help reduce facial creases, provide relief from allergies such as to dust mites and keep hair tangle free. SATIN SKIN pillowcases don't just give us all those benefits, they look and feel much sexier too. I tried this product myself and have been thrilled with the results. My mane is completely tangle free in the mornings and if, like me, you sleep on your tummy, you will need to do something to save your poor face from getting sleep wrinkles – you will really notice the difference in pressure between a (too crisp) cotton pillowcase and a soft SATIN SKIN one. Do it now!
www.satinskin.co.uk

And if you want a pillow you can plug into your radio alarm to stuff inside your SATIN SKIN pillow slip, try the SOUND ASLEEP pillow, as mentioned in my column last month
www.soundasleep.co.uk
endorsed by that stunning and ubiquitous pair, PETER AND KATIE ANDRE.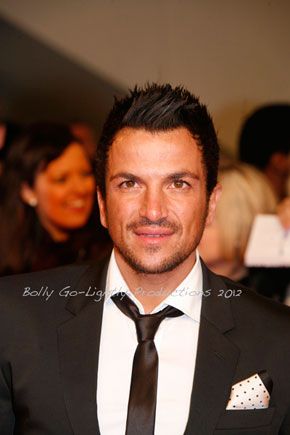 PETER AND KATIE ANDRE. C.r. CHARLOTTE ELLIS.




Do you ever lose your keys in your handbag? Not any more. There is now a clever little gadget called PURSE ANGELS on the market which consists of a decorated hook and a key ring. Just hook the decorated (strawberry or whatever) end over the side of your bag, with your keys on the inside and, voila! Those keys ain't going anywhere. Brilliant.
08456 800437 / www.purseangels.co.uk


The funniest book out this month is HOW TO TALK DIRTY: A HANDS ON GUIDE TO PHONE SEX by JENNY AINSLIE-TURNER (FLAMES OF DESIRE PUBLISHING / price: t.b.a.). This is the cautionary tale of a gal who sets herself up as 'Jolene' (and various other characters) for frisky phone chats and ends up earning a fortune and finding a husband. Amazing but true............allegedly. don't worry, it is not that dirty but a good read and genuinely funny. It takes all types!


Congrats to popular telly actress LESLIE ASH on her £5 million settlement after contracting a superbug in hospital. LESLIE's and my mutual pal, singer ROSE-MARIE visited her regularly in hospital and feared for her life at the time. Thank goodness lovely LESLIE is now back to good health. Here she is looking healthy and fit with her hubby, LEE CHAPMAN.


LESLIE ASH AND LEE CHAPMAN. C.r: private collection.




Thank you for reading my page.
Please check out my personal website at:
www.sallyfarmiloe.com
and write to me at:


[email protected]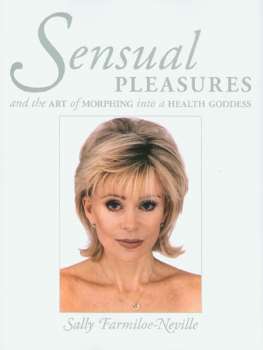 SENSUAL PLEASURES AND THE ART OF MORPHING INTO A HEALTH GODDESS (£16.99) is available from the following outlets:

Delancey Press -

[email protected]

or 0845 4589911
ISBN: 0780953911998

LOO TIME VIDEO available from:

[email protected] and:

http://www.121music.com/pages/video_01/home.html