GEORGINA BRUNI
I was very sorry to hear of the sad passing of our Editor In Chief, Georgina.I admired her for her gallantry and will always remember her as the Life and Soul of the Party.


RESTAURANT GLAMORIZATION
If you want to give your Restaurant, Club or Hotel an Art Deco Look, then visit Bloomsbury Auctions at 24 Maddox St., London,O20 7 495 9493, where they will be auctioning a private Collection of 32 pictures by world famous 1920s artist, Ami Karina on Valentines Day, the 14th February.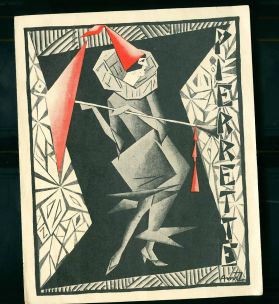 ROMANCE IS IN THE AIR
Valentines Day, 14th February, actually falls on a Thursday this year – but you will be glad to hear that many Restaurants are continuing the romance on Friday, Saturday and Sunday.


THE LOBSTER POT RESTAURANT - 020 7582 5556
As you savour your Aphrodisiac Canapes, Benny and The Jets play and sing Hits from the Sixties.
Prepare to be seduced: all your senses - sight, smell, taste and touch -can be aroused by such delicacies as Oysters, Caviar and Chocolates.....
Asparagus is a finger eating delight; as you raise the tip to your lips cast a flirtatious eye at your companion.
The Restaurant may provide, not to be eaten, a dark red Rose symbolizing Love that will be on your table. It can provocatively decorate a plunging cleavage.


I have a globe trotting friend who only ever stays at LEADING HOTELS OF THE WORLD and is a member of their distinguished "Leaders Club". He always gets preferential treatment and is welcomed welcomed with bottles of Champagne and other delicacies in his suite. Maybe this is for you?


THE MILESTONE HOTEL, London. 020 7917 1000
Overlooking Kensington Palace and Hyde Park, this Townhouse is one of the most elegant Hotels in London. It also boasts a superb Restaurant where the waiters and staff are courteous and friendly, wanting you to enjoy the delicious cuisine prepared by Executive Chef David Smith.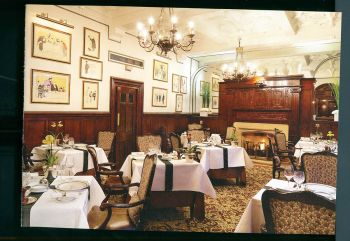 Valentine's in Cheneston's Restaurant at the Hotel offers a choice of six Dishes, including a Champagne sorbet half way through the Menu to refresh your taste buds. A warm chocolate fondant with white chocolate Ice cream sounds like a delicious way to finish the Meal.
Then you can retire to your Suite at The Milestone and have a wonderful night with Cupid and his Bows and Arrows!


Thank you for reading my page.
Happy Bubbles!
JOAN.