Well folks, it has been hard getting into work mode after the Christmas break but I'm getting there. The past month has been relatively quiet though there have been a few events going on the showbiz calendar. Charlie's Angel LUCY LIU opened the Harrods sale arriving in a horse drawn carriage. She then proceeded on an in-store walkabout followed by around forty photographers including yours truly. The whole event was a rugby scrum and combined with the masses of bargain hungry shoppers it was almost impossible to get good pictures. But you see, when you know what you are doing its all so easy -for MOI-. Of course I was only there for the customary Harrods freebie -press- breakfast, and very nice it was too.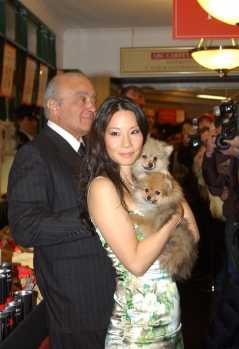 Lucy Liu (Copyright Joe Alvarez 2005)



COLIN FARRELL, ANGELINA JOLIE and VAL KILMER stars of the new epic flick 'Alexander' attended its Leicester Square premiere in London. The film directed by OLIVER STONE has been slated here at home and abroad especially in the U.S. where some of the critics called it ''puerile'' and ''indifferent''. One of the main reason's why American audiences didn't turn up was, and still is, the fact that Alexander -The Great- was a big poof. Alright then, bi-sexual. Didn't our American cousins know this in the first place? Obviously not. A lot of Americans tend to be very religious and don't particularly want to see a film about a gay superhero. Scruffy 28 year old Farrell even missed the birth of his son James because of filming in Thailand at the time. What thanks does he get? Film was slaughtered at the box office. Other guests at the premiere included AGELINA JOLIE's ex-husband actor JONNY LEE MILLER and irish actor JONATHAN RHYS MEYERS who appears in the film. Although it was a bitterly cold night, my customary mini-bottle of Moet kept me jolly. Mmm nice.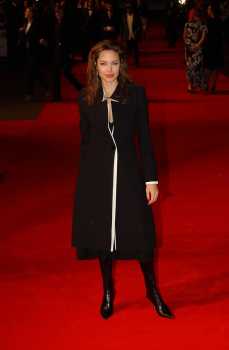 Angelina Jolie (Copyright Joe Alvarez 2005)



One film I can recommend is 'AVIATOR'. A film about the life of millionaire pilot and film maker Howard Hughes. I loved this film. I'm not saying this because we saw the film for free, and were given lovely bubbly at the press screening, oh no. This film was fantastic. The production, script, and the excellent acting of LEONARDO DI CAPRIO. This film has also just been nominated for 11 Oscars including best actor -DI CAPRIO- and best film. Hardly surprising. Howard Hughes was almost super-human in his ambition and sheer energy as a risk taking business man and aviation engineer. DI CAPRIO portrays this brilliantly. I've never been a big fan of DI CAPRIO's acting prowess. This film easily changes that, and the box office ticket sales are sky high. Also starring in the flick is CATE BLANCHETT, - nominated for best supporting actress - JUDE LAW, KATE BECKINSALE, director MARTIN SCORSESE and ALEC BALDWIN.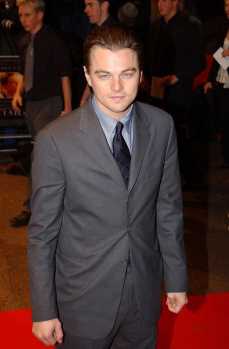 Leonardo Di Caprio (Copyright Joe Alvarez 2005)



Last and very least, the BBC's TV Moments 2004 was held in 2005 of course, and it attracted a huge turn out from the TV soap world. The Beeb entertained us with copious amounts of champers and canapes, and I easily drank my licence fees worth which made me feel even better. Attendees included: MICHELLE COLLINS, MICHELLE RYAN, MYLEENE KLASS, cast of CORONATION STREET, CASUALTY and EASTENDERS - whoever they are, never watch soaps - and a various other D celebs. Incidently, I only know MICHELLE RYAN as she has generously proportioned breasts and, as the cleavage expert, - as the BBC called me in the PAPARAZZI documentary - need I say more?


Michelle Ryan (Copyright Joe Alvarez 2005)



Over and out, see ya next month.


JOE ALVAREZ



[email protected]



(Copyright Joe Alvarez 2005)
All pics copyright Joe Alvarez