Letter From The Editor

I think we are all pretty much in agreement that it wasn't exactly a great universal beginning to the year 2005! After 2004, which was such a disappointing year, for me personally and for so many people, and indeed, the planet in general, I was rather hoping that this year would kick off to a great new start! But alas world events changed all that when the TSUNAMI hit South East Asia just after Christmas. Events of that day came even closer when I received a call from world renowned hypnotist and founder of the famous AUSTIN TECNIQUE, friend VALERIE AUSTIN who was taking a long hard earned break holidaying with her family in Malaysia. Apparently the great tidal wave hit the beach were Valerie and her son were about to go water skiing – fortunately she called out to her son and they both sped back to the hotel to alert her daughter in law. Fears grew when she and her 3 year old were discovered in the swimming pool…but fortunately they were saved. The wave had died down somewhat by the time it had reached this particular coastline, creeping up to waist length maximum. Valerie explained what happened just before the wave struck! She says that suddenly the sea disappeared out of sight, then the sky went dark brown and she realized that this was the swollen sea moving speedily towards them; it was so high that you could hardly make out the skyline. 'I thought it was Armageddon!' she told me. Valerie has offered to treat victims of this tragedy free of charge. Contact her at + 44 020 7702 4900.

Social News
On a much lighter note I thought I'd cheer you all up with a colourful image of one of our favourite people, DAVE WEST.
Dave is fast becoming another DAI LLEWELYN man about town, albeit without the posh title and aristocratic background. Not that Dave is bothered about that, probably due to the fact that he has a great deal more money than Dai. But they are similar in as much as they are both charming playboys! Well Dai used to be charming, but now I only remember him for those infamous words – that women over 30 are passed it – or words to that effect….Being over 30 myself, I sharply removed him from my guest list…Dai, who is now rather overweight and well passed forty should really know better than to upset the ladies who eerrr…lunch….. So welcome Dave West - and what a dazzler he is in his shimmering pink suit and Mediterranean tan. Dave is about to open an exclusive member's only club in Jermyn Street, London. I'm under the impression you will need to be very rich, very famous or extremely beautiful to join…hmm. Anyway, you can learn more about our 'Dashing Dave' by watching a BBC2 documentary entitled "His Life, Love and Club" which is part of the 'Trouble at the Top' series to air on the 8 February 2005 at 9.50pm.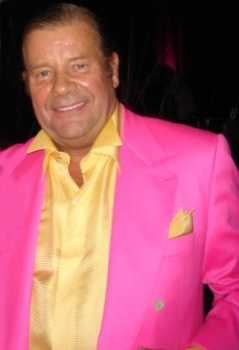 DAVE WEST



Talking of Private Member Clubs, brightening up a dull January evening I attended the launch of 43 SOUTH MOLTON, a new private members club situated in posh South Molton street, known for its gorgeous designer shops….what an interesting place it turned out to be, very chic and situated on three floors with its own ground floor version of an old fashioned corner shop selling vintage style (but new) items and a cute little eatery. Fabulously big LULU GUINNESS goody bags included a jar of their special jam etc, but sadly no Lulu freebies….This club is definitely a must for London's bright young things, owned by a group of equally bright young bankers et al… Asian Brits, two from Indian backgrounds and one from Vietnam, and a young Russian girl. Meet some of the team…Ameet, Madush, Jasper and Elena. Don't expect Bling or brash here…it's like their quote, 'George and Mildred's living room downstairs', but upstairs is rather more elegant with shades of country house chic. A truly refreshing venue with great vibes. 43 South Molton Street, London W1. Call Jori White (PR) for more details: 0207 734 7001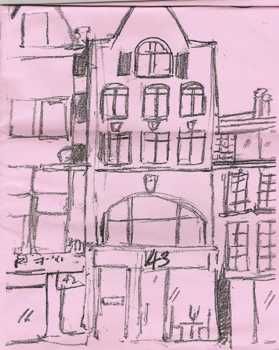 43 SOUTH MOLTON



January was an exceptionally quiet month this year and socially not much to rave about at all, but I did manage to throw my annual birthday party, albeit a belated one, at JOSEPH Knightsbridge, where we were entertained by the amazing drag queen RUBY VENEZUELA, who is an absolute riot and had everyone in stitches with his (her) very large booby tassel dance. Here's a picture of MOI about to cut the fabulous cake that my mother made (eaten before we could snap it)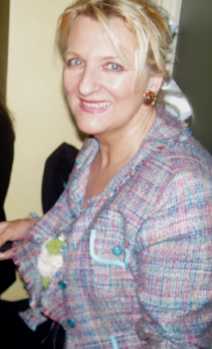 GEORGINA BRUNI



And finally, my thoughts are with our dear friend actress/writer/socialite JOAN HOOLEY-HARRIS who lost her wonderful husband GEOFFREY HARRIS to cancer just prior to Christmas. Geoff was a talented actor and friend to so many. Joan and Geoff met through one of my events and were very happily married soon afterwards.

See you next month.......
Georgina

GEORGINA BRUNI
EDITOR IN CHIEF


AND NOW A MESSAGE FROM EASTENDERS

EASTENDERS is a NO FRILLS Cash & Carry situated in easy reach of both the Channel Tunnel exit and the Ferry terminals, retailing wine, beer and spirits in the range of budget wines and spirits for everyday drinking thro' to those for the 'Price no Object' afficinado.

Created by Dave West who, in 1989 began his preparation to establish a commanding presence in what was to be a new market resulting from the enactment of the Single Market Treaty. His NO FRILLS approach, allied to the retail philosophy of STACK HIGH AND SELL IT CHEAP is central to the company's culture and has ensured that the store has achieved the objective set in 1989, that of a commanding presence.

Today's store is probably the largest independently owned retail outlet of its type in the world, offering wines, beers and spirits from all major countries, and as a result of the quality of the products allied to their retail price, it enjoys an enviable degree of customers.

In addition to the outlet in Calais, EastEnders also has a retail outlet on the Franco-Belgium border retailing tobacco products, same emphasis on keeping the cost down, and is in easy reach of Calais.

Tel. Direct: +33 321 34 81 87
Fax Direct: +33 321 34 81 70

visit our website: www.eastenders-calais.com