Hi Everyone,

I hope that you have all had a good couple of months waiting for the final emergence of our belated summer sunshine. Not sure if it has actually arrived yet.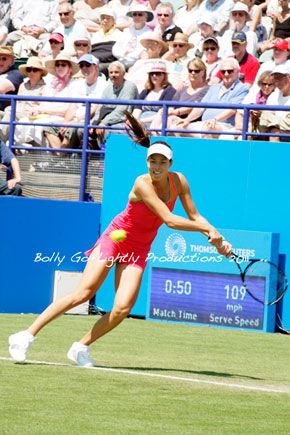 AEGON INTERNATIONAL CHAMPIONSHIPS - EASTBOURNE

As promised, I am kicking off this column with coverage of the gentler sex of the professional tennis fraternity.

It was going to be interesting to see the WILLIAMS sisters play after such a long injury time out. My worst fears proved correct with both VENUS and SERENA struggling. Don't get me wrong, SERENA still cut a scary and imposing figure on centre court...but her first match proved hard work and she was very relieved to get her first win under her belt. She was reflective at the press conference and even dropped a classic faux pas of describing herself playing in Florida boot camp as "melting like a chocolate bar"! Good to see her laugh at herself, not sure if she would have if someone else had said it though.

I enjoyed my time in the blazing sun. The sea breeze carried the sound of seagulls overhead, whilst balls pinged off racket strings, crowds applauded and umpires and line judges called. If you ever want to enjoy pro tennis in a holiday atmosphere, this is the place to be.

ANA IVANOVIC looked fantastic, but as usual, did not last the distance. I enjoyed watching the highly competitively passionate Latino FRANCESCA SCHIVONE. However, her fiery temperament was still milder than the "french mustard" of MARION BARTOLI.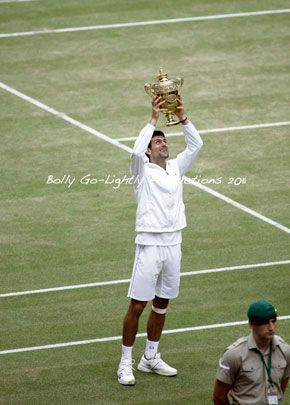 WIMBLEDON GRASS CHAMPIONSHIPS - SW19

My favourite grand slam of the calendar. So good to be patriotic, until RAFA plays!

This was always going to be a big one for so many reasons. Were the Williams sisters going to slice through the draw, giving the quality of top level players a bad name?

Was ANDY MURRAY going to follow up his success at Queens with his first grand slam win, giving desperate British fans the answer to their annual unfulfilled dreams?

Had the days of King ROGER's reign finally come to an end?
More importantly, as a RAFA fan, have NOVAK's 2011 wins over RAFA meant that he has carved a psychological edge in the Spaniard's brain?

I was lucky to have two tickets to centre court to watch both day one and my first mens' final.

Part of day one was played under the roof. It was very surreal to watch a grass court match played from the second row, encased in a humid indoor court micro environment of bright lighting and air con. The rain beat against the glass roof whilst lightning travelled across the SW19 skyline during enclosed play.

It was inevitable that both RAFA and ANDY were going to play against each other. Lucky for me, RAFA won. Even though he was a wounded bull after incurring a major foot injury in the Del Potro match.

Sadly, having a completely anaesthetised foot, mental issues with your component and encountering consistent fiery play from his new adversary meant that RAFA struggled badly on a hot summer Sunday against the World no 1 in waiting. NOVAK put up an impressive fight as the new World number one. I left the hallowed grounds to the chant of "Nole, Nole, Nole" from celebrating Serbians as their partying into the night began. Hopefully RAFA will be fitter for Flushing Meadow in late August.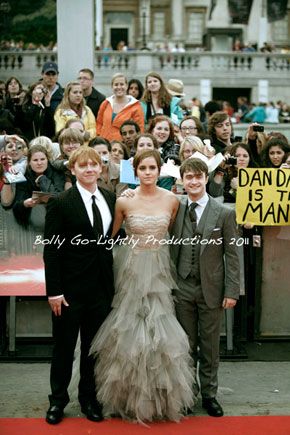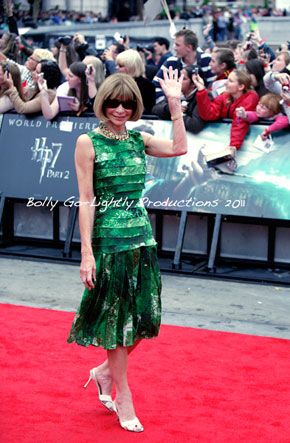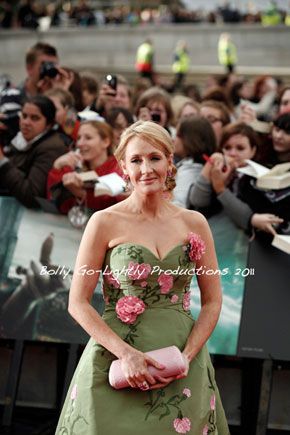 HARRY POTTER - THE FINAL INSTALMENT - TRAFALGAR SQUARE

The build up to this mammoth event took place a few days earlier when Harry Potter fans merged on the London Film Museum at County Hall. Here they went to wand class, jousted with wands in a chamber and flew on a broomstick.

I was fortunate to find Harry Potter sat on a tube carriage in another part of the museum. An appropriate exclusive I thought.

A few days later the biggest premiere of the year took place in Trafalgar Square. Fans came from all over the world to queue for days in the rain. The need to say a final "goodbye" was impressive and touching. Their tents were banned by the powers that be, but still they remained to ensure that they could say an emotional fond farewell to the characters that they had grown up with. They were not disappointed as the red carpet was heaving with cast from all the films along with a tearful J.K ROWLING and a rare public sighting of the Queen of Fashion: Anna Wintour.

I have covered many of these premieres, and what strikes me the most is how the children have grown into responsible adult actors. Clearly DANIEL, EMMA and RUPERT have shared special experiences which we will never be able to comprehend. Their futures seem to be already forming: DANIEL already has an acclaimed eclectic stage career, EMMA has become a leading fashion icon for now, whilst RUPERT looks like a brilliant character/comedy actor in the making. It's amazing that they have come through this process in one piece with no horrors on the way. Unlike American counterparts, they seem to remain untainted by their enormous earning power at such a young age. I love the fact that RUPERT bought an ice cream van and an orange car to match his hair. I wish them all luck in the future, and like HP fans around the world, watch to see what they do next.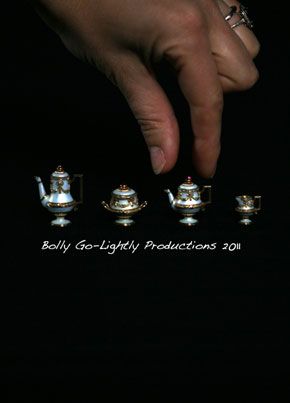 FABERGE EGGS - BUCKINGHAM PALACE

I have never been inside the house at the end of The Mall before. Although I was there in an official capacity and therefore possessed authorisation, it still took half an hour to go through security checks. I can see why this should be in the times we live in, but it does have to go down as the most secure building that I have ever been in.... although I am sure covering the Olympics will be the same.

I was walking through the "back doors" away from the "thick carpeted" royal home that my father had described after his visit to meet THE QUEEN in the 1970's ( in his capacity as the first coloured member of the then Race Relations Board ). A crack in the exhibition partitioning framed the famous red carpeted corridor that KATE MIDDLETON walked down in her wedding dress. So near and yet so far from royalty.

The Faberge collection was interesting and the ultimate example of ornate intricate craftsmanship. Personally, I am not a Faberge fan, but I can see their attraction to extremely wealthy collectors worldwide. These bespoke pieces exude perfection and reflect historical royal taste through the generations.

Sadly I did not get to see THE DUCHESS OF CAMBRIDGE's wedding dress which is also on display to the public this summer. Hopefully I will get a chance to photograph it some day.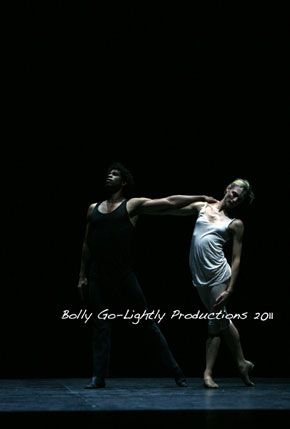 CARLOS ACOSTA - LONDON COLISEUM

Last time I attended a photo call for CARLOS ACOSTA at The Coliseum, it was a disaster from a photographic perspective. CARLOS walked through the piece. An image, however good it is, of a walking dancer dressed as a pirate will never sell papers.

Luckily, although there were still no jumps from the man currently considered to be one of the best in the world, the tension, lighting and juxtapositions held by both CARLOS and ZENAIDA YANOWSKI were mesmerising. I know this is not a new production to London, but I would happily watch it again and again.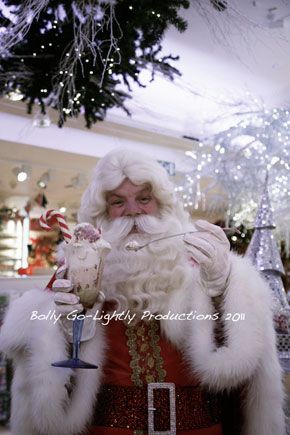 FATHER CHRISTMAS - HARRODS CHRISTMAS STORE

The story goes that by summertime, MRS CHRISTMAS has become fed up of her husband getting under her feet at home. So she sends him out to open the Harrods Christmas store in order to avoid a nasty marital dispute. However cute this story seems, I have always thought that holding a photo call about Christmas in August symbolised the commercial side of Christmas which I feel gets in the way of this religious holiday. Well, this year was worse as it was July, and on the same morning as Selfridges took the same retail initiative.

Don't get me wrong, I love FATHER CHRISTMAS and the store is great, but it's summer!

Historically, under AL-FAYED's ownership, this event was creative, humorous and a great photo opportunity. Past photo calls have seen SANTA on a surf board, him sitting in a deck chair surrounded by amazing sand sculptures of reindeer, and arriving at Harrods in a sleigh with some real penguins to name but a few.

This year it was all about the 12 days of Christmas Ice creams. The Apple and Chestnut stuffing ice cream was great...but the brussel sprout was another story! Definitely the perennial Marmite of the Christmas menu.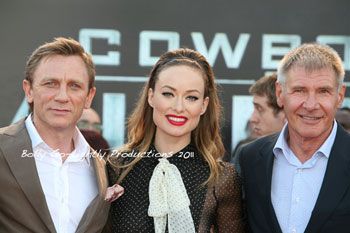 COWBOYS AND ALIENS PREMIERE - THE VUE O2

This has got to be the sparsest couple of months for decent film premieres.
apart from HP, there are only two worth talking about. The clips for this film look fab. How clever to marry two genres together, typical SPIELBERG.

Not only does this look like a great adventure story, but it has a stellar cast to match. DANIEL "intelligent beefcake" CRAIG alongside SPEILBERG's original action man: HARRISON FORD. Talk is that this, HP and Super 8 are the summer blockbusters to go and cosy up to with some popcorn and a ice cold coke.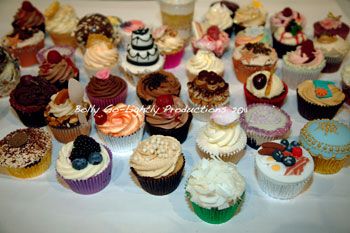 NATIONAL CUPCAKE COMPETITION - 12 CARLTON HOUSE TERRACE, PALL MALL

From Cowboys and Aliens to...Sex In the City imports.
This was the third year of this baking event as a prelude to a week of cupcakes in September.
Sadly, I didn't get to taste any of them...but it seems that all that glitters does not always deliver on taste. Judges deliberated over presentation, texture and ultimately taste. The winner was surprisingly the most demure creation there. Which goes to show that a memorable cupcake is not about being the prettiest or the glitziest. Looks like there is a parallel for this when picking a lifetime mate perhaps! I don't remember Carrie drawing to this conclusion though.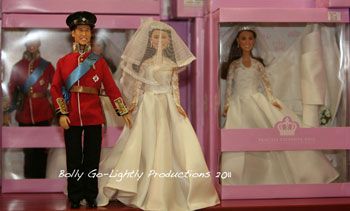 LAUNCH OF WILLIAM AND KATE'S WEDDING DOLLS - HAMLEYS

Commercialism comes in many forms. One that never fades revolves around the continued global interest of the latest Royal Family recruit. Looks like KATE is the new DIANA in terms of selling tabloid print. This is the second KATE doll in less than a year, following on from the Engagement version. Watch out BARBIE, all is not well in your world of plastic beauty. Although, at £50 a pop, I think KEN won't be trading you in just yet.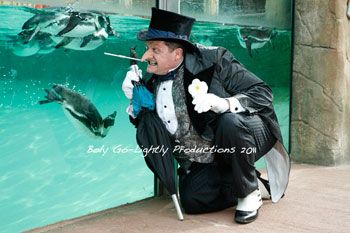 THE BATMAN PENGUIN'S VISIT TO THE PENGUIN BEACH - ZSL LONDON ZOO, REGENTS PARK

I love visiting this zoo, even though they are always early starts.
BATMAN starts an 11 day run at The O2 shortly. THE PENGUIN and THE JOKER were probably the first scary characters that I encountered as a child. Looking at this version of the dapper suited waddling baddie in spats, he is still the stuff of nightmares. The penguins certainly found him a curious visitor to their amazing home. So much so, they stole the show from this haphazard thief.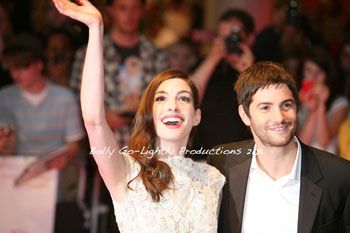 ONE DAY PREMIERE - WESTFIELD

ANNE HATHAWAY and Jim Sturgess star in the celluloid interpretation of this much cherished best selling novel.

For the second time this summer, northern accents have become a conversational centre piece.

Coming from Yorkshire, I do have to say that Anne's dialect/vocal coach must have been missing for the majority of the shoot time for this film. Anne's acting may be fab, but her dialogue wouldn't even pass as a posh Yorky. Actors must mainly dread having to convey characters with a strong dialect as it can totally distract from the quality of the acting. I am sure that this will be the case for this film, which is a shame as it looks beautiful and there has been enough pressure to convey the persona of these well known characters as accurately as possible. Surely we have an internationally renowned female Yorkshire actress that would have been perfect...how about LENA HEADEY or JOANNA CHRISTIE? Or even giving JODIE WHITTAKER the lead instead a supporting role?


Regardless of your dialect, enjoy the remnants of the school hols and see you in October.

Love Bolly