Dear Readers,

I have just returned from hosting a very enjoyable bank holiday weekend in Kiev with Dinner Dates. Everything was splendid including the hot weather and Kiev is a fascinating place to visit. I highly recommend it for a city break. This trip was in fact the first time I had worked for a month! 'Why?' or 'How lazy can you get?' you may well ask; well on July 29th I sold my company Dinner Dates and I'm now retired and thoroughly enjoying myself! I have agreed to host the odd holiday or event for a year but apart from that I'm free to do whatever I like and it's the most liberating feeling.

Wondering about what to write this month I decided to tackle the subject of 'Retirement' and my early experiences of it. Hope you enjoy it!

Best wishes

Hillie Marshall
www.hillie.com



RETIREMENT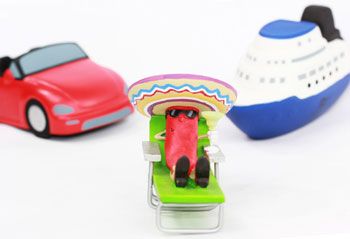 Retirement is a phase of life that many look forward to and embrace as an opportunity to do all the things they've dreamt about but have been too busy to do; however some people dread the idea as they don't know what they want to do; they fear they will have little money to fund their lifestyle, become bored and useless and eventually suffer from ill health.

At the beginning it is natural to have mixed emotions about this new venture you are embarking on. The first week for me was strange; for twenty two years the Dinner Dates office had occupied the top floor of my house and it was a hive of activity with my colleagues bustling around and the phone constantly ringing. Every day dramas abounded along with peals of laughter and the impossible was frequently achieved. Suddenly the office was quiet and bare; all the computers, telephones, printers, copiers, desks, chairs and people had gone and the cat and I wandered around feeling lost! I had the feeling that at any minute I would get an urgent call from the new office in Ealing asking for my help; however no calls came. I felt I should do something useful so I decided to clear up the mess and start shredding all my old paper work, bank statements, accounts and receipts dating back to 1989. Very soon my husband had to buy me an industrial shredder and we still haven't finished!

We started to celebrate with lunches and dinners with friends and it was luxury to enjoy lie-ins. I decided to get super fit; I enjoyed bike rides with my husband and threw myself into classes at the gym which I had always wanted to try - Pilates, yoga, aerobics and Zumba have all been great fun. After the first week, the stress and feelings that I should be doing something began to melt away and realisation that I didn't in fact have to do anything dawned upon me. I found myself smiling at everyone, taking time to talk to people and euphoria set in.

In this euphoric stage it would be easy to think that now I had all the time in the world to go on shopping sprees I should do so. However it's important to look carefully at your financial situation at this stage and to meet with a financial adviser to see how much money you have available to spend in future. It's impossible to make plans without this knowledge.

I find it amusing that everyone keeps asking me what I am going to do; they are convinced I must be bored already and desperate to start a new business. I've always been a busy person multi tasking numerous projects at once and it seems incomprehensible to everyone that I'm not missing all the stress and excitement. Well I'm very happy with my situation at present making travel plans and spending more time with friends and family. When one door closes, another opens up and as Mr Micawber would say 'something will turn up'!

Retirement is an exciting new stage in life and there are different goals to be achieved. Now is the time to fulfill yourself and not to worry about other people's expectations. The world is full of exciting opportunities; travel, education, hobbies and sports, cultural and purely enjoyable entertainments. The world is your oyster.

Many years ago whilst watching the television, I was inspired by a lady celebrating her 99th birthday who when asked why she was starting a computer course replied 'one must always strive to improve oneself!'




ASK HILLIE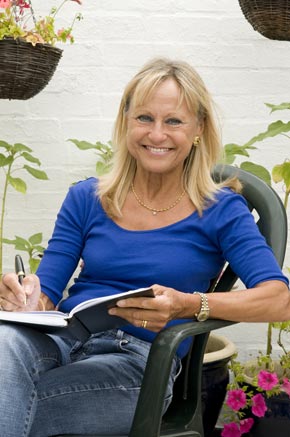 Your chance to get your worries off your chest

Whether it's marriage guidance, relationship advice, workplace or career difficulties, or family problems I'm here to help. A problem shared is a problem halved, so if something is getting you down or troubling you please email me at

[email protected]




Dear Hillie:
I have been dating a lovely man for the last three months, there are quite a few miles between us and although we have only met seven times we are in constant contact through emails, texts and calls; every day in fact, from the start. We have many shared values and interests and I like him very much - he is very keen on me. I just don't yet feel much physical attraction. Actually, I'm not sure if my 'radar' is very sound because in the past I have felt lots of this with men who were not right for me and I think what I am now comparing to was just 'lust'. Is it just early days do you think please, can this develop? I know that I am happy with how things are going and I want him in my life; maybe I am just a bit afraid of fully letting go? I would very much appreciate your advice.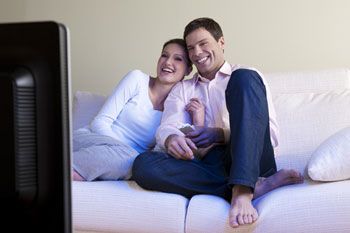 Hillie says:
I'm pleased you have realised there has been a pattern in your love life. You have felt immediately attracted to and fell in lust with men who were not right for you. Many of us make this mistake and some never get enlightened as to what's happening in their life. I think this relationship is worth pursuing; shared values and interests are a great starting point. The most successful relationships often start off as friendships and you must like him a great deal to be emailing, calling and texting him every day. Many people worry so much about what's going to happen in the future that they forget to enjoy the present. You say this is early days so I suggest you enjoy this lovely friendship, forget about what the future may bring and just see what happens.


Dear Hillie:
I have been in a relationship for about eight months and recently things went pear shaped. Her family and I had a big discussion and it turns out that the problem is I'm too insecure. I ask her family stupid questions about the men she sees and it all goes back to her. She feels I don't trust her but I really do and don't know why I ask these questions. She's told me numerous times that she wouldn't do anything to hurt me and isn't going anywhere, but my mouth gets the better of me. We talked and decided to have a few weeks break from each other.  She is clinically depressed and has been put on anti-depressants.  Apparently she wasn't sleeping; she hasn't been very well and with me being so insecure it brought her down.  I know for a fact that she still loves me, because she emailed me and told me so; she said that although we are on a break we are still together. I just hope she is not punishing me. I have been told to just give her time, and when she is ready she will want to see me. I guess my biggest fear is that I will never find anyone else if we were to break up as I am not the best looking bloke in the world and past experiences have left me once bitten twice shy. I don't know what more I can do, but give her time I suppose.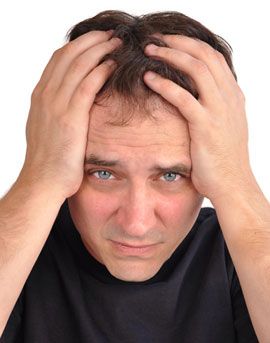 Hillie says:
Please believe in yourself and trust your instincts. There has to be a reason why you started to feel insecure about your relationship. Were you told something about these men and had she been spending more time with them? Had her behaviour or attitude suddenly changed? In any relationship we have a duty towards our partner in our actions and words, not to make them feel suspicious or insecure. You did the right thing to talk to her about the way you feel and in future don't involve her family again. If there is nothing going on and she truly cares for you, she will do everything she can to help you trust her. If things don't work out you will find someone else. Your girlfriend found you attractive and there will be many other girls who will also be attracted to you. Film star good looks are not everything; women go for character, a sense of humour, and someone who is dependable, loving and caring; you just need to build up your self esteem. Write down all your achievements and plus points and learn to appreciate them. If you can't like and admire yourself, how can you expect anyone else to? It is a fact that there are many more single women around than men and you will be in demand. Begin to think about yourself and your own needs. Go out as much as possible and see friends but don't talk about your girlfriend. Join in new activities such as a sports club or evening classes and try to make new friends. There is nothing wrong with you, you just need to spend time with people who appreciate you for who you are and with whom you can have some fun. Once you become independent and start to enjoy yourself you may not want your girlfriend back!


Dear Hillie:
My fiancée left me six weeks ago after getting emotionally attached to another man. She is now living with him having been with me for 11 years; I thought we were soul mates and she did also but towards the end she said that she said she had to give it a go with this man. She said she also wanted me in her life and although I tried having no contact with her for a while, I found it hard. She is now texting and emailing me that she loves me more than I will ever know and wants to meet up with me without her new partner knowing. I love her dearly but I am really confused by her behaviour; she says we are soul mates and that in her heart she knows one day we will be back together but she can't leave this man right now and needs to try to work it through. She tells me lots of things about the new man and says he isn't like me and it's just different. I really don't know what to do for the best. I don't want her out of my life and would like me and her to work it through. It's really confusing; is she just using me?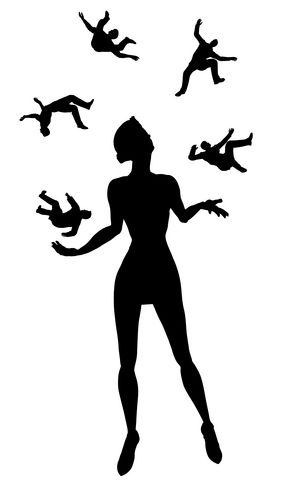 Hillie says:
In a nutshell - yes! Don't waste any more time and emotion on this very selfish and immature person. She wants it all; she wants to be with her new partner but she also wants you waiting in the wings as her bolt hole should things go wrong. She's cheated on you, she's now cheating on her present partner and if you ever take her back she'll cheat on you again. The best thing for you to do is ignore her calls and cut her out of your life. It will be hard at first but your priority must be to keep yourself busy, join as in many activities as you can and make new friends. Time is a great healer and as a single man you will soon be much in demand.



Hillie Marshall
Hillie began her working career as a radiographer and then started in show business as a singer and actress, eventually being theatre producer for her company Edwardians Unlimited. Following her divorce in 1989 and with two young children to bring up, she founded Dinner Dates, the social events and holiday Company for single people. Today Dinner Dates is the UK's longest established company of its kind with over 17,000 members nationwide. The phenomenal success of Dinner Dates for singles gave Hillie the idea of a social events company for couples, so in 2007, she set up Dinner With Friends, the UK's first couples only dining club. In July 2011 she sold both companies.

Not only is Hillie a successful business entrepreneur, her experience with people has been put to good use and, as both an Agony Aunt through the internet and in magazines, she offers advice and a sympathetic ear to thousands, making sense of personal and relationship problems.

Hillie is an accomplished author and has written three successful books on relationships. She has given relationship advice on numerous TV and Radio shows such as GMTV, Richard and Judy, The Big Breakfast, Esther Rantzen, Kilroy, The Vanessa Show, The Time The Place, Carlton's After 5 and was 'Dr Date' for LBC.

She has two children Nicola (32) and Jamie (29) and lives in Chiswick with her husband Angus.

You can e-mail Hillie at: [email protected]
Her books: 'The Good Dating Guide', 'Hillie Marshall's Guide to Successful Relationships' and 'Agonise with Hillie' can be bought on line at: www.hillie.com

Words copyright: Hillie Marshall 2013