Hello Readers,

I have just returned from a holiday of a lifetime touring Australia with my husband for six weeks. Every day was packed full of amazing tours, wonderful food and delicious Australian wine. We started our holiday in Sydney on Australia Day and later drove to Canberra and then onto Melbourne. Here we had two riotous evenings with my newly found long lost cousins and to all of our amazement discovered that my cousin Judy and I not only look similar but have the same mannerisms! Next we flew to Adelaide, enjoying the wineries and meeting up with some of my husband's ex work colleagues and then onto Perth where we hooked up with more of his colleagues. Our next stops were at Alice Springs and Uluru (Ayers Rock) which were the least enjoyable of our stay. In my opinion Alice Springs has little to offer and should be avoided at all costs and Uluru is just a big red rock in the middle of nowhere – once you've seen it, that's it! From there we moved up to Cairns, Palm Cove and the rainforests which were the highlight of our tour and truly glorious. We then went to the Great Barrier Reef and the Sunshine Coast before flying to Brisbane, my favourite Australian city; it's now often called BrisVegas and is buzzy and spectacular with beautiful parks and riverside developments. Finally we drove back down to Sydney along the Gold Coast staying in Byron Bay, Coffs Harbour, Port MacQuarie, Soldiers Point and even managed to find one of the locations of 'I'm a Celebrity, Get me out of Here' near Murwillumbah. After two days in Sydney we spent five fascinating days touring Hong Kong. I have to say that I fell in love with Australia and its wildlife and spent many happy hours feeding kangaroos, cuddling koalas and admiring exotic birds. If only the Australian dollar wasn't so strong (everything costs a fortune now for the British) and Australia wasn't so far away I'd be busy planning my next visit!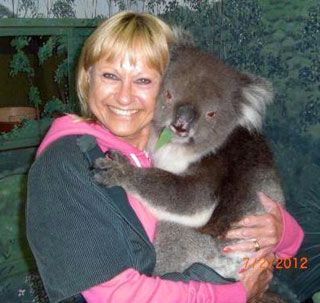 I was listening to a radio phone-in today and heard comments about an article written by Samantha Brick in the Daily Mail 'Why Women hate me for being Beautiful'. I looked up the article online and it set me thinking. Although I would not describe this lady as 'beautiful', she is pretty and some of her comments struck a cord with me and I decided to base my article this month rounds hers! I hope you enjoy 'Envious Women'.

Happy days everyone,
Best wishes
Hillie
www.hillie.com


Envious women

I recently read an article by Samantha Brick about 'Why Women hate me for being Beautiful'. I'm sure many of you who haven't yet read the article would immediately think what an arrogant person she must be. In some ways I think she is and although Samantha is pretty, I would never describe her as 'beautiful'. According to Samantha, men (strangers) literally fall at her feet, giving her free drinks and bouquets of flowers for no reason other than she is 'beautiful'. Samantha complains that other women hate her because they feel threatened by her beauty; female bosses feel insecure and wives fear she will steal away their husbands; yet she admits she flirted her way to the top of her profession

After my own personal experiences and observations whilst running a singles company for 22 years, some of what she says rings true although I did not particularly warm to this lady. For example in the early days of running Dinner Dates some of my least attractive female members apparently resented me. Envy and resentment is usually associated with low self esteem and insecurity; some people can feel insecure if they are not the centre of attention So there I was, reasonably young and attractive, running an event they were attending with what they imagined an envious lifestyle of frequenting glamorous restaurants and venues. I expect they also imagined how "superior" I thought I was being in charge and possibly earning a fortune from them in the process. If I conversed with any of the men, even just to check they were having a good time, I was seen as competition. If I brought along my own companion to keep me company at dinner they deemed him to be the most desirable man in the room because he was with 'superior' me and they would do their best to take him away! If only they could have understood that in order to keep my business afloat I had to be professional, not date any of the members and make sure I put on splendid events that everyone enjoyed. Many years later when I was again married and old enough not to be seen as a threat, I had to counsel my young attractive staff when the knives were out for them.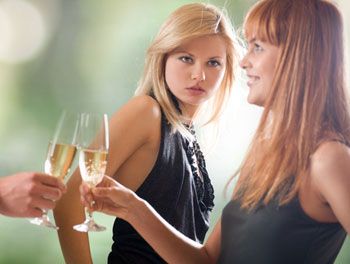 Another observation I made during my tenure with Dinner Dates was that many men are actually frightened of approaching a very attractive woman. A lot of them don't feel attractive and so imagine that a very pretty female wouldn't want to know them and this is one of the reasons some stunning looking women remain single. The more attractive they make themselves with couture clothes and perfect make-up, the more they frighten the men away.

Samantha also observed that her married female friends and married female bosses see her as a threat even though she herself is married. I can only imagine that maybe she flirts with and tries to befriend the husbands more than the wives in social situations which would tend to make most wives feel uneasy.

I could identify with this situation were she single, as I and many divorced wives have suffered to our cost. Over twenty years ago when I was newly divorced most of the wives of the couples my ex-husband and I used to socialise with stopped issuing invitations to me as my new single status seemed to make me a threat to their marriage; almost as if I had a contagious marriage breaking disease. I was hurt that they couldn't see I was lonely and just needed friends; I soon decided that they were no longer on my side and sought friendships elsewhere.

In conclusion, it's always difficult to deal with someone you feel is envious or jealous of you. I suggest you try to imagine yourself in the other person's shoes and attempt to understand the reasons behind their feelings. As jealousy usually comes from insecurity offer encouragement and praise as much as possible however bear in mind that a true friend supports at all times and should be happy for your accomplishments, so don't let jealous people bring you down to their level. You have the right to be the person you are and do not need the approval of others to be happy.


ASK HILLIE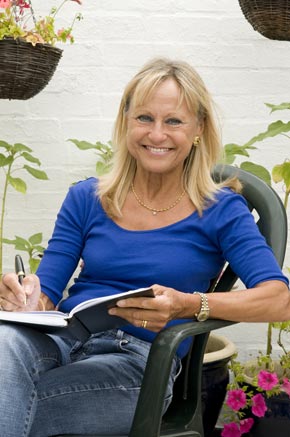 Your chance to get your worries off your chest
Whether it's marriage guidance, relationship advice, workplace or career difficulties, or family problems I'm here to help. A problem shared is a problem halved, so if something is getting you down or troubling you please email me at

[email protected]




Dear Hillie:
After twenty years of marriage I'm now on my own. I am inundated with invitations to dinner parties from wives anxious to match make their single girlfriends; I seem to be a commodity to be paired off with any available female. However I'm just not ready yet and I feel awkward with the situation; I'm still feeling bruised from my marriage break up. Why can't my friends understand that I just want their company?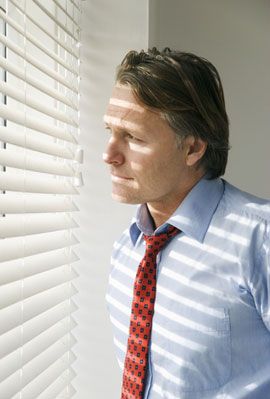 Hillie says:
I'm sure your friends are only trying their best to help and think that finding you someone else to make you happy as soon as possible is the best course of action. Explain that you are just not ready yet for someone else in your life and that what you really need at present is their company and support. If they can give you a little time to get over your break up in your own way, you will be grateful for new introductions in the future.


Dear Hillie:
My girlfriend's parents don't approve of me because my father used to work as their chauffeur and so they don't think I'm good enough for their daughter. Although they are polite when I see them, I am made to feel unwelcome. This is hard for my girlfriend as she feels torn between me and her parents and we always end up arguing about them. We love each other very much but this is putting a strain on our relationship.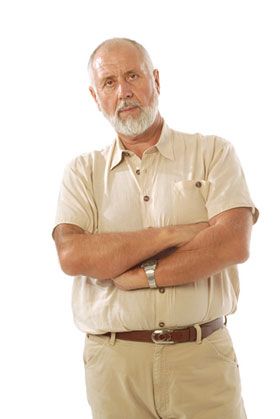 Hillie says:
First of all stop taking your frustrations out on your girlfriend with fruitless arguments. There is nothing you can do about this situation except give her all the love and support you can. So what if her parents disapprove of you and possibly don't like you? We can't expect to be everyone's 'cup of tea' however ever much we'd like to be! You and your girlfriend are the most important people in your relationship and as long as you love and support each other, that's all that counts. Try to keep your visits to her parents to a minimum and when you do see them be as pleasant as possible for your girlfriend's sake. Who knows, you might wear them down in time and change their minds about you!


Dear Hillie:
Although I don't live at home anymore I have always been close to both my parents and often go down to see them at weekends. My mother found out recently that my father has been having an affair and she is naturally upset and angry. They have been arguing and last week my father left home saying he wants a divorce. The problem is that my mother doesn't want me to have anything more to do with my father. She says I am being disloyal to her if I see or speak to him as he has behaved so badly to her. I don't like what my father has done to my mother but I still love him and want to see him. Although my father would be happy for me to still see my mother I feel torn between them. What shall I do?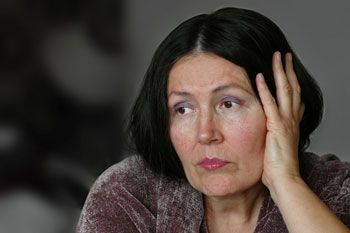 Hillie says:
This is your parents' problem not yours and only they can sort things out between them. Your mother is naturally feeling hurt and bitter towards your father but you cannot turn your back on either parent. You must explain to your mother that you love them both and cannot take sides. You will be there for her whenever she needs you for support and a listening ear but you cannot abandon your father.



Hillie Marshall
Hillie began her working career as a radiographer and then started in show business as a singer and actress, eventually being theatre producer for her company Edwardians Unlimited. Following her divorce in 1989 and with two young children to bring up, she founded Dinner Dates, the social events and holiday Company for single people. Today Dinner Dates is the UK's longest established company of its kind with over 17,000 members nationwide. The phenomenal success of Dinner Dates for singles gave Hillie the idea of a social events company for couples, so in 2007, she set up Dinner With Friends, the UK's first couples only dining club. In July 2011 she sold both companies.

Not only is Hillie a successful business entrepreneur, her experience with people has been put to good use and, as both an Agony Aunt through the internet and in magazines, she offers advice and a sympathetic ear to thousands, making sense of personal and relationship problems.

Hillie is an accomplished author and has written three successful books on relationships. She has given relationship advice on numerous TV and Radio shows such as GMTV, Richard and Judy, The Big Breakfast, Esther Rantzen, Kilroy, The Vanessa Show, The Time The Place, Carlton's After 5 and was 'Dr Date' for LBC.

She has two children Nicola (32) and Jamie (29) and lives in Chiswick with her husband Angus.

You can e-mail Hillie at: [email protected]
Her books: 'The Good Dating Guide', 'Hillie Marshall's Guide to Successful Relationships' and 'Agonise with Hillie' can be bought on line at: www.hillie.com

Words copyright: Hillie Marshall 2013