This year's Cannes Film festival didn't disappoint. During the two weeks of the festival we had at our disposal - to photograph that is - the likes of HALLE BERRY, BRUCE WILLIS, AVRIL LAVIGNE, SHARON – head - STONE, DUCHESS OF YORK - Fergie to you and me, JOHN GALLIANO, PENELOPE CRUZ, CATE BLANCHET, MONICA BELLUCI, TOM HANKS, HUGH JACKMAN, PATRICK STEWART, SIR IAN MCKELLEN, KELSEY GRAMMER, BEYONCE KNOWLES, REBECCA ROMIJN, PARIS HILTON and JADE GOODY amongst others. JADE GOODY!!!!!! What the flying carp was Jade doing in Cannes, I hear you ask dear readers. Well do not fear, Jade has not become an actress or any such nonsense - like she could! snigger snigger- she was in Cannes filming her TV program for a cable network. You can breathe now peeps, as she wasn't allowed anywhere near the red carpet. That was left for the proper celebs like TOM HANKS who graced the red carpet on the opening night of the festival with the premiere of the Da Vinci Code. Now, I cannot tell you how difficult it is to take good pics of the celebs when there are a hundred photographers with crap positions and we are not allowed step ladders! Despite having a reasonably good spot, my Icelandic colleague in front of me was at least 6' 5'' tall and wide and obviously fed liquidised whale fat with copious amounts of Walrus milkshakes since birth.

Anyroad, the Da Vinci prem was pants as it lacked totty celebs. Thus, having TOM HANKS as the biggest name there it meant I couldn't give his pictures away let alone sell them as he's not really newsy or glammy for the press anymore. But we shall see.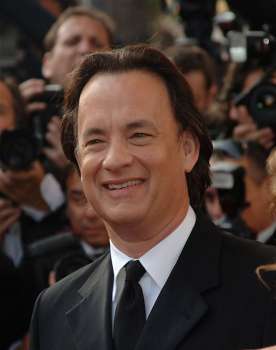 Tom Hanks



One of the more interesting shoots I did in Cannes was with BRUCE WILLIS to launch The Big Red Book. Although WILLIS was in town to promote the kiddies flick Over The Hedge that he and AVRIL LAVIGNE voiced over, he was able to give his time for the launch. I got picked up from the Carlton Hotel pier on a speedboat and taken to a colossus cruiser called RM ELEGANT. This cruiser was roughly the size of London but -unlike the 'Smoke'- spotlessly clean and with no beggars. Once on the cruiser -liner more like- I quickly forgot what I was there to do and headed for the champagne bar. The PR reminded me that BRUCE WILLIS was on the top deck waiting for me so I finished my third glass in good time. I was not about to let vintage Laurent Perrier go to waste. I knew you'd understand dear readers. The book is about wealthy pretty people feeling guilty and wanting to help less fortunate people with other people's money. Although there is still a surplus -in the bank- of the Tsunami fund of £175 million we need to raise even more money to make us 'feel' better. I help by making you aware of it all peeps. See? I'm sooooooo good too. Like Bob Geldof but without the c**t after my name.


Bruce Willis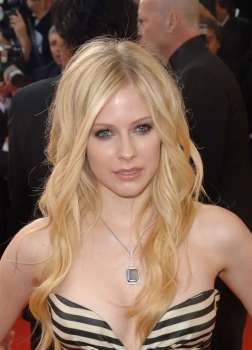 Avril Lavigne



The X-Men premiere was the best of the lot. The cast was numerous and thus a pain to shoot but HALLE BERRY and PARIS HILTON stole the show with their great glitzy outfits. Whilst waiting for the rest of the celebs to arrive we kill time by punching or pushing the odd photographer in front - normally French 'cos they are prioritized and get the front row - which adds to the entertainment. At the X-Men photocall HALLE BERRY and HUGH JACKMAN were excellent and helpful and I was able to take very good pics of them with little fuss. The film itself was very good which is a shame to say as it leaves me with no one to castigate. Maybe next time.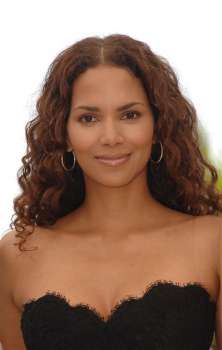 Halle Berry



Parties in Cannes were numerous and generally pretty good with lots of free drinks at some, but devoid of celebs at most. The MTV party was good but a celeb desert. The Playboy Party at the wonderful PANGAEA was fun with lots of bunnies to cavort with -though I'd taken my own bunny- and marked with very excited people over-dancing! You know the type, shaking every bit of their body in a frenzy and just slightly out of time. The most common was the folk dancing faster than the beat and sooo grateful to be there. What pri-ks, but great fun to watch. The free bar ran out in a nano-second so guess how long I stayed......The AMFAR party was good but not the host of celebs we had last year. SHARON -head- STONE was in attendance as the leading light of the Aids charity with The DUCHESS OF YORK, JOHN GALLIANO, ROBIN WILLIAMS, The appropriately named FAYE DUNNAWAY, -as her face was 'done away' by a whole variety of ill conceived face and teeth jobs- though I must say she looked slightly better than she looked when she was excavated from a archeological dig in Egypt only recently. The Mummy returns!.... Not.

The Premiere of Dreamgirls at the Martinez Hotel had BEYONCE KNOWLES in a very cheerful mood. She looked superb. She posed for our cameras looking slim and in a very colourful dress. She stole the show. Mind you that was not difficult as her co-stars were pig ugly. PENELOPE CRUZ was in town -staying at the Martinez Hotel also- to promote Volver. She looked cute and gave me the excuse to practice my Spanish with her. I will never know whether she understood anything I said - Joe is so modest. Ed- but she smiled at me a lot and my flies weren't undone.


Beyonce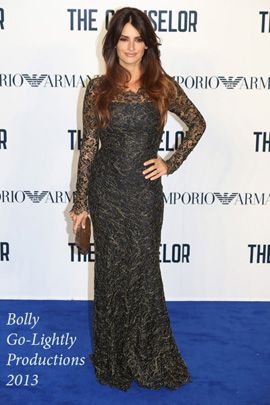 Penelope Cruz



Well peeps I'm outa time. That's it from Cannes 2006.
Over and out, see ya next month.

JOE ALVAREZ


[email protected]



Words and all pictures copyright Joe Alvarez 2006.