Dear Readers,

I hope that you had a great Christmas and New Year.
My belated best wishes to all my readers for a great 2014. May you be healthy, wealthy and wise.

It always seems a bit odd to reflect on what has gone before, especially at this time of the year when we are all looking to the future.
My column symbolises this to a tee as I take a brief perambulation backwards through the last few pages of my eclectic diary to cherry pick the more enjoyable and interesting London morsels that I have sampled in the world of sport, entertainment and art.

Life should be varied to keep boredom a fair distance from your senses. I consider myself fortunate to be able to do this through my work.
As long as I have my eyes and strength to lumber heavy equipment around the capital, I get to experience and learn from the tremendous portfolio that London offers on a continual basis.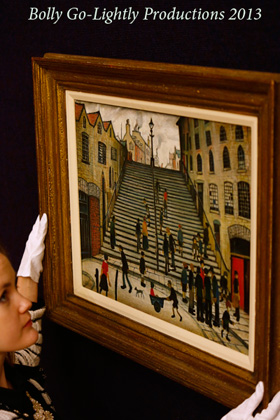 L.S LOWRY - BONHAMS, NEW BOND STREET

Being a northerner, I am always proud to see part of my heritage.
Strangely, I have vivid memories of my mother taking me to a LOWRY exhibition when I was a little girl. All I can remember was seeing pencil drawings at £35 a piece and thinking that they were expensive for a "squiggle". My mother thought this was an amusing observation...which I made as a very loud protestation in the exhibition space. It was to be my first lesson in the value of famous art. Those squiggles would now be deemed a great investment. It was also probably my mother's first lesson on being careful which public spaces to take your opinionated children to.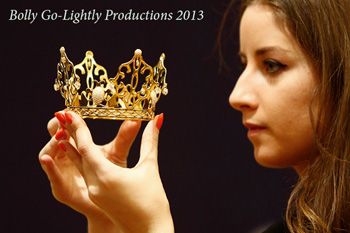 VICTORIA BECKHAM'S WEDDING CROWN - BONHAMS, NEW BOND STREET

We have all heard how recently THE DUKE AND DUCHESS OF CAMBRIDGE have purchased domain names to protect the value of their brand.
But this business initiative where social media and Internet selling is concerned is not new. The first high profile couple to value their brand and protect it accordingly were DAVID and VICTORIA BECKHAM.The Beckham brand continues to grow in stature on a global basis to this day.

There are two symbols from this legal and emotional megastar union: his and hers thrones and one wedding tiara
I was a bit disappointed by the size of this piece of intricate wedding head wear, until I remembered that Victoria is 5' 4" tall. It's easy to forget when she wears sky scraping designer heels, even in pregnancy. The SLIM BARRETT creation was expected to sell for between £18,000 and £25,000, but only reached a £14,000 bid which was below the reserve.

Although this may be seen as a gesture against the brand, it was a small, not a unique piece and only 13 years old...not exactly antique, even though it is of yellow gold and diamond construction.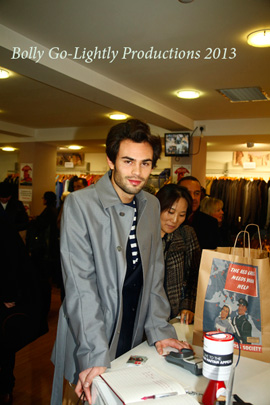 BECKHAM CLOTHES HOUSE CLEARANCE - THE RED CROSS CHARITY SHOP, CHELSEA

Maybe the tiara reserve was a step too high too early. The BECKHAM brand still creates a frenzy when items are more affordable. I have never seen so many people squeezed into a charity shop looking for designer bargains. It was more like the January sales in Selfridges without the plush decor and went on for the whole morning.
Hats off to the BECKHAMS for raising a great deal of money for charity just after moving into their new local home. Very impressed. A simple yet effective thing to do that we should all practise. I even caught local Chelsea man MARK-FRANCIS VANDELLI of MADE IN CHELSEA fame ( my TV guilty secret ).

My flat is crammed full of things that I have accumulated for many years. Over the past few months I have taken a rucksack of dust collectors and shelf fillers down to my local Cancer and Heart Foundation charity shops. Painless and everyone wins.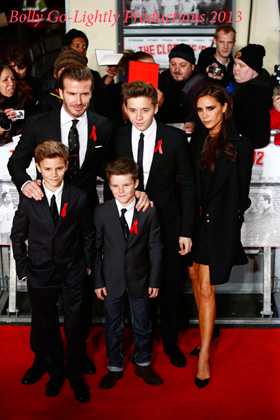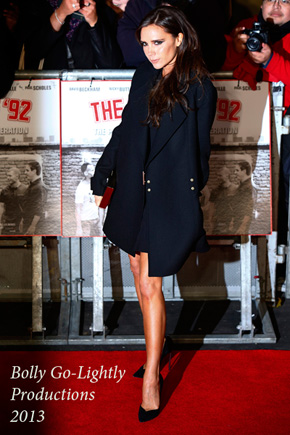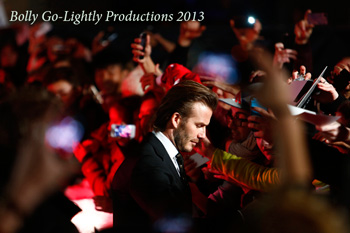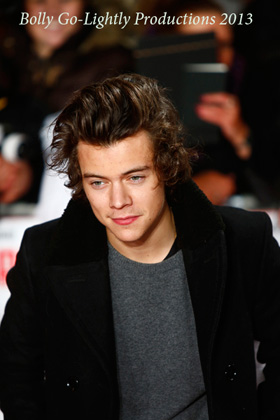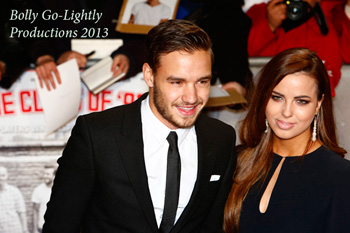 THE CLASS OF 92 WORLD PREMIERE - ODEON WEST END, LEICESTER SQUARE

I have never photographed VICTORIA BECKHAM...but like London buses, everything comes at once.
This was the premiere for any Manchester United fan. A film about the young squad that grew into the champions of the turf both here and in Europe. All attended:
NICKY BUTT, PHIL AND GARY NEVILLE, PAUL SCHOLES, RYAN GIGGS and Goldenballs himself: DAVID BECKHAM.
All brought their families, the BECKHAMS arrived ( minus HARPER ) after DAVID had already been down the carpet ( so some photographers left before they arrived! ).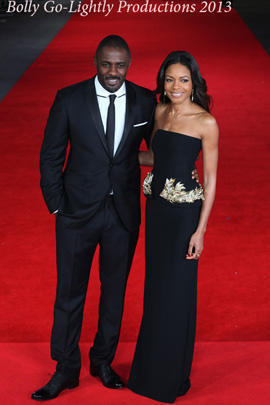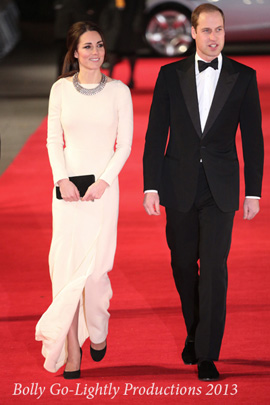 MANDELLA. THE LONG WALK TO FREEDOM, ROYAL PREMIERE - ODEON, LEICESTER SQUARE

Everyone likes a royal premiere. Especially when it is attended by the golden couple of The Windsor family. KATE and WILLIAM looked relaxed as they walked up the long red carpet after the stars of celluloid had been interviewed and photographed. IDRIS ELBA and NAOMIE HARRIS have been critically acclaimed for their roles in this biographical film of the great NELSON MADELA'S fight for black equality and the removal of Apartheid from South Africa.

Sadly, this premiere will be remembered more for the fact that whilst this film was being shown to THE DUKE & DUCHESS OF CAMBRIDGE, MADIBA died after fighting pro-longed respiratory issues.

I was never lucky to see MADELLA, but I have always been an admirer of this great man. I recall watching on television, in real-time, his release from Victor Verster prison on the 11th February 1990.

The world has lost the greatest man of our generation. A man who for me, followed in the steps of MAHATMA GHANDI by learning that in order to strive for sustained peace, resorting to violence was not an option. God rest his kind soul.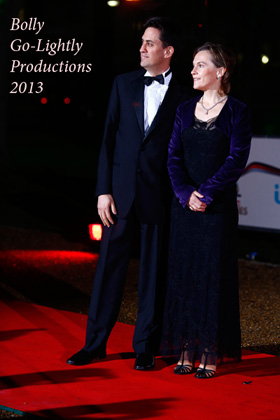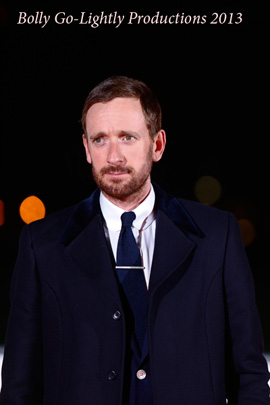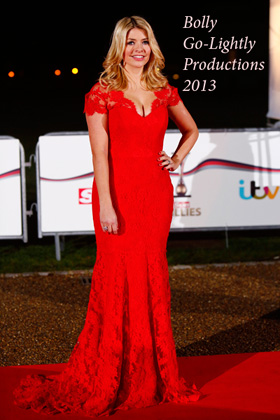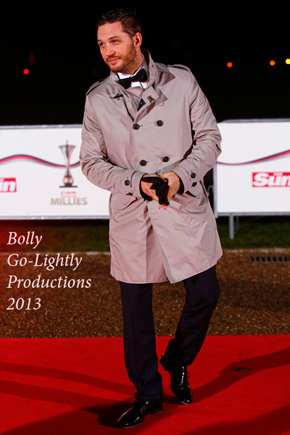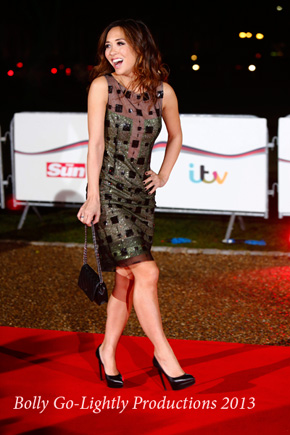 THE MILITARY AWARDS - GREENWICH

On a foggy and freezing evening: a typical London pea souper, I came out of The Cutty Sark station to see the famous tea clipper enveloped in a blanket of swirling freezing air.

This annual tribute to the bravery of our warriors in action, took place in the appropriate world heritage site of maritime history.
The Sun newspaper has championed this awards ceremony for several years now. It fits in with their regular coverage of issues concerning our military families.
It was certainly not a night to be wearing a low cut backless dress. However, many of the celebrities understand the importance of being able to see their dresses, so they braved the elements with a smile. Very professional. I was freezing, even though I was wearing considerably more than them. My feet found it hard to function after standing on freezing ground for a few hours. For a good five minutes I walked like QUASIMODO, hobbling back to The Cutty Sark tube until my circulation remedied my temporary affliction.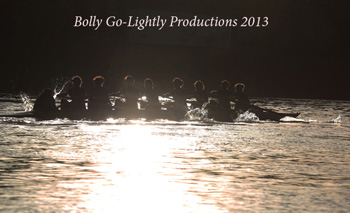 OXFORD AND CAMBRIDGE UNIVERSITY ROWING CREW TRIALS - PUTNEY TO CHISWICK STEPS

What a beautiful day this was for being out on the river. For a start...it wasn't raining. When is it going to stop raining?
It was cold, but the light was amazing. Anyone who likes photography or painting will know what I mean about light bringing life from its touch.
The Thames performed a shimmering dance as it cradled our launch throughout its journey. A joy to experience in contrast to it's usual flat grey "soupy" demeanour.

It's days like this that make you appreciate nature and feel alive and at one with the world.
I am sure that the girls rowing didn't really get this perspective of the situation. Rightly, their priority was making the first team for the groundbreaking BOAT RACE DAY ( April 6th ). One of the two races was definitely faster and closer than the other...so I am guessing these were the stronger teams from each university, pitched against each other.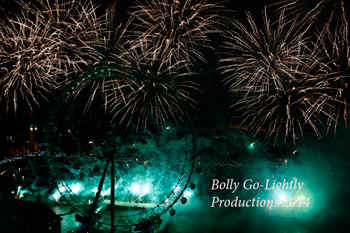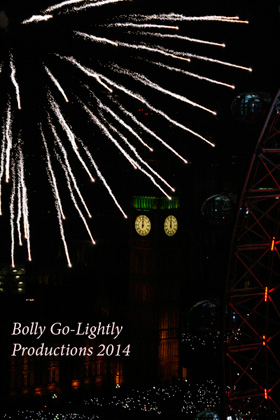 NYE FIREWORKS - 25TH FLOOR OF THE SHELL TOWER

There are a multitude of ways of seeing in the New Year. For most normal people it involves a drink, some food and some friends.
Well, I did have all this in the form of bring your own food and coffee/tea as all six of us, having set up our cameras on the 25th floor, congregated for an eclectic graze in the reception of the building waiting for the countdown to midnight.

It's strange to be on a job when there is nothing to do for hours ( had to be inside for 8pm to ensure entry ) whilst the crowd outside swelled in size, got louder and drunker in the rain.

Twenty minutes to go, I ventured onto the 25th floor for a nearly 360 degree view as I walked around the tallest building behind The London Eye.
It's an impressive sight on what fortunately was a high visibility night with little wind in our direction. Perfect for covering one of the best NYE pyrotechnic shows in the world. From a photographic perspective it went too fast and I only got to actually see the whole display when editing at the start of 2014.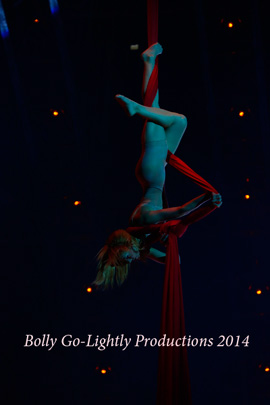 CIRQUE DU SOLEIL QUIDAM - ROYAL ALBERT HALL

The financial stats for this world renowned Canadian entertainment company speak for themselves.
CIRQUE DU SOLEIL is the largest theatrical producer in the world with a plethora of box office giants touring simultaneously around the globe.
The brand produces high risk and beautiful family entertainment with no language or cultural bias.

It has become entertainment tradition for one of their shows to visit this venue for the whole of January.
This show is quite dark in feel. My favourite is the "aerial woman in the sheath". Has to be seen to be believed. Beautiful, graceful and blends strength with grace. A must see.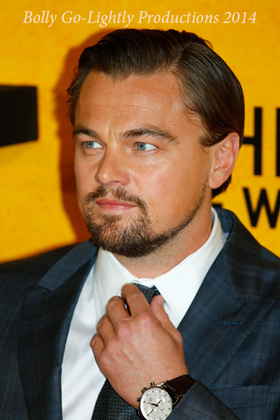 THE WOLF OF WALL ST - ODEON, LEICESTER SQUARE

What can you say about LEONARDO DI CAPRIO?
Probably one of the most talented, non-aging actors to come out of the US.
His working relationship in particular with directors MARTIN SCORSESE and JAMES CAMERON has produced some of the more memorable, yet varied box office hits of the last twenty years.

His first significant film was "What's Eating Gilbert Grape" ( 1993 ), but his body of work has become increasingly impressive from Romeo & Juliet onwards.
This latest celluloid masterpiece is a comedy, which is not a genre I envisage this actor dipping his thespian toe in. Shows what I know. This film could ensure that LEONARDO collects some prestigious Best Actor dust collectors over the next few weeks.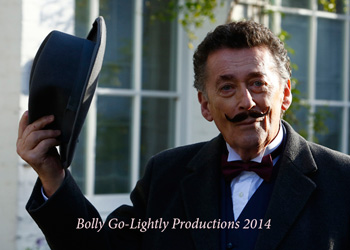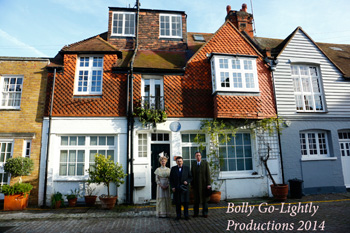 BLACK COFFEE PHOTOCALL - AGATHA CHRISTIE'S HOUSE, CRESSWELL PLACE LONDON

Being a massive AGATHA CHRISTIE fan, I dread to think how many hours I have snuggled up on the couch watching the queen of crime's MISS MARPLE & HERCULE POIROT stories. There is something strangely comforting about murders in St Mary Mead and stunning art deco settings.

Now that DAVID SUCHET has completed his work as portraying the famous Belgium detective on TV, the Agatha Christie's Touring Company are allowed to take POIROT on the road in Agatha Christie's first stage play "Black Coffee".
This was a delightful photocall as ROBERT POWELL was charming. To walk into what was AGATHA CHRISTIE's home and now a private house and to imagine my favourite author at work was priceless. I can't believe that she wrote in this tiny, bespoke attic extension. You have to carefully navigate the extremely narrow spiral stairwell. The thought of an elderly woman doing this fills me with horror.

We all looked ironically like members of a forensic team, with blue show covers on as we walked over the cream carpets. The house was empty as it has just been sold to an American to house her studying children for a mere circa £3,000,000!
Wish I had a parent who could buy me this as a student house!!!
Sadly, it's a shame such an exclusive cobbled street does not receive any respect from local dog walkers...trying to avoid the poo for the external group shot was interesting. Just goes to prove the good old Northern saying "Where there's muck, there's brass".

I am going to see this production shortly at Richmond Theatre with my friend Sarah. Can't wait...even though it is the night before a long night's work at THE BAFTAs.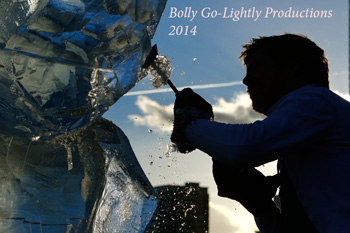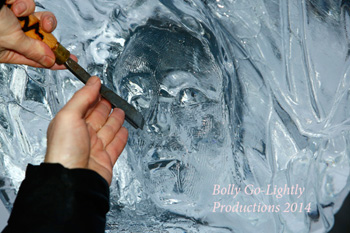 LONDON ICE SCULPTING FESTIVAL - CANARY WHARF

I love this event, as all regular readers know.
A photographer's work is all about recording their art forever. Ice and sand sculptors work in direct juxaposition to this. They create art for the now, never to be seen or repeated again. Beautiful and transient. Art in its most basic natural state.

What more can you say, except, everyone should go next year to see these entertaining and talented artists working, sometimes fighting against the elements of sunshine and rain.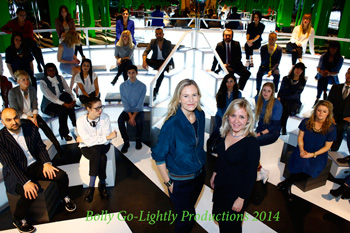 SELFRIDGES IMAGINARIUM - BASEMENT FLOOR, OXFORD STREET

What a cool space this is. The whole concept of opening your mind to new ideas and groundbreaking inventions is the seminar programme contribution that this prestigious retailer has decided to bring to the public.

The themed store windows, although interesting, don't provide any indication of how stunning and innovative the forum space is. Designed by REM KOOLHAAS this green, black and white space with mirrored walls reminds me of RICHARD ROGERS with its external ducts and distorted "never ending" open spaces. Buy a ticket and open your mind to the infinite possibilities to design and lifestyle. Runs to February 22nd.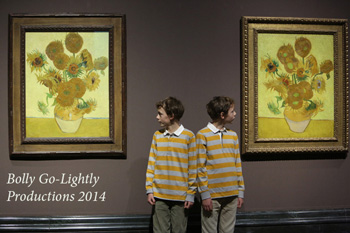 THE VAN GOGH SUNFLOWERS - ROOM 46, THE NATIONAL GALLERY, TRAFALGAR SQUARE

There are only 5 of these iconic sunflower paintings in the world housed in London, Philadelphia, Tokyo, Munich and Paris.
These are the English and American owned versions from 1988 and 1989.

All the paintings were created by the famous post impressionist Dutchman in "The Yellow House" that he rented in Arles. Whilst waiting for PAUL GAUGIN to join him, he decided to paint the series to brighten up what would be GAUGIN's bedroom. They were a sign of friendship and welcome.
I don't know what happened next, just that VAN GOGH famously cut off part of his ear after having a nervous breakdown a few months later.
VAN GOGH entered an asylum and sadly died in 1890.

These flowers represent his love of live, possibly unreciprocated love, helplessness and his love for Japanese art.
This history is a must for a rainy Sunday afternoon's visitation anytime from now until the end of the April showers.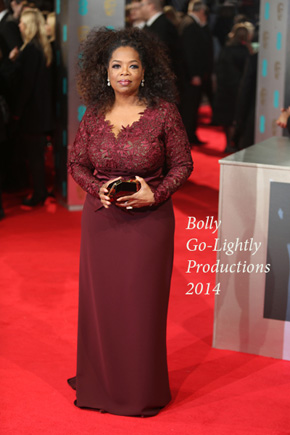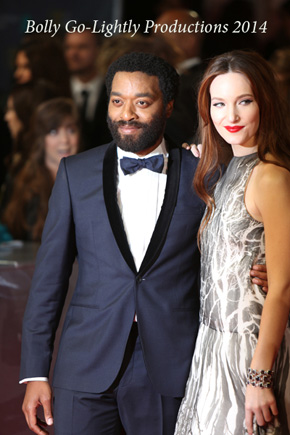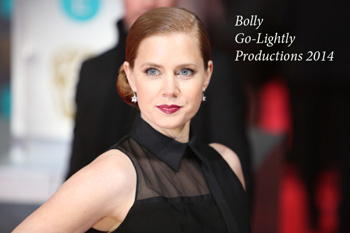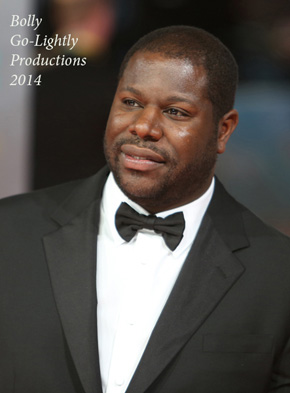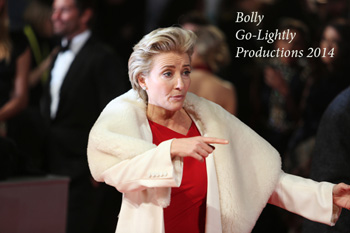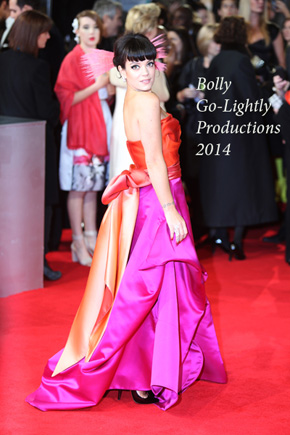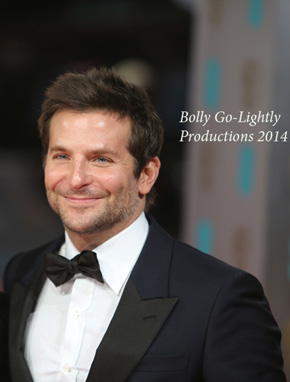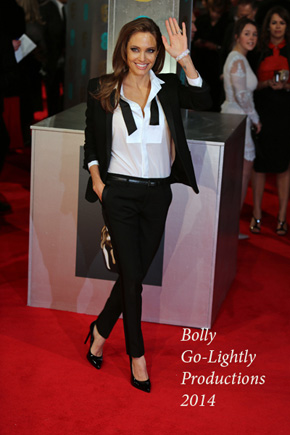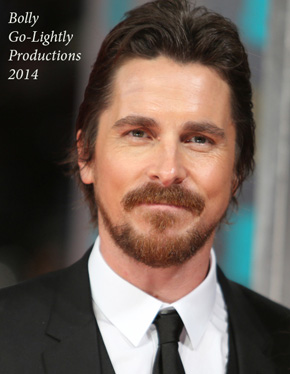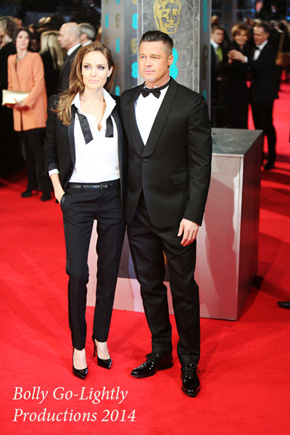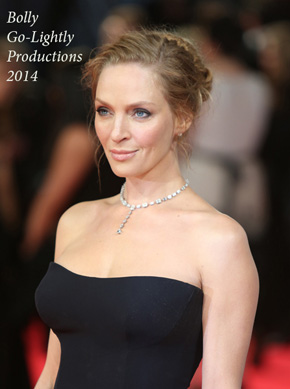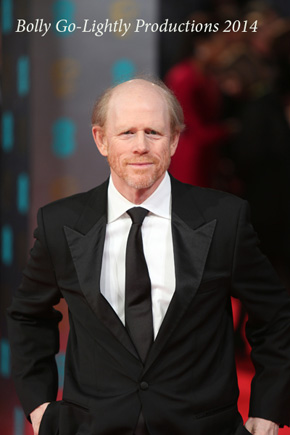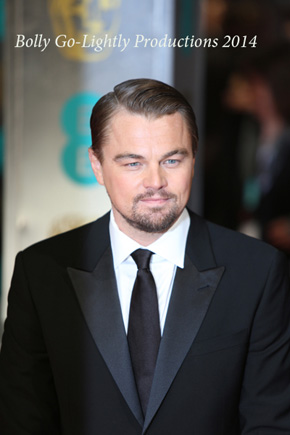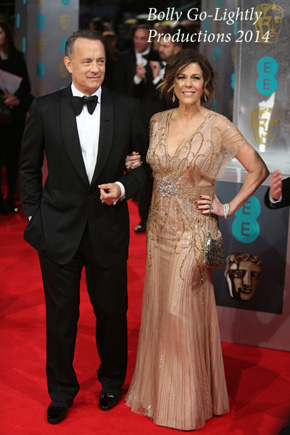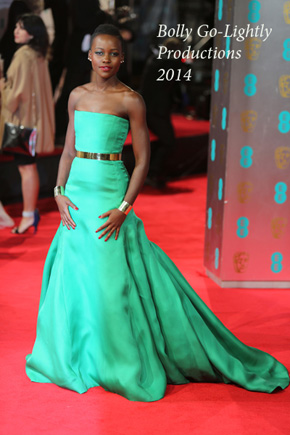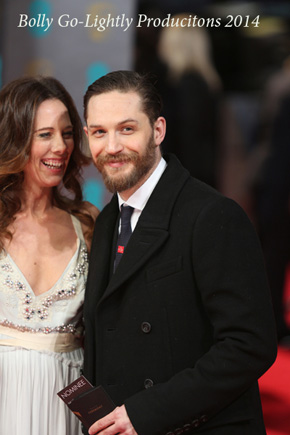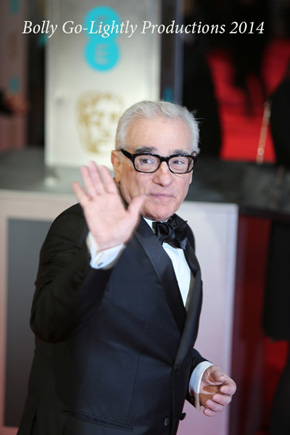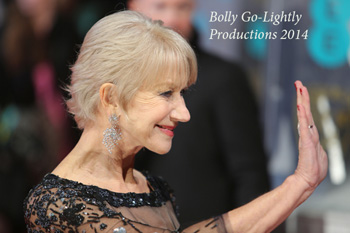 BAFTAs - THE ROYAL OPERA HOUSE, COVENT GARDEN

Last night I spent my usual time editing and sending pictures taken at this glamorous event, accompanied by night time TV and a snoring cat on my sofa. I got to bed to cuddle the feline after hearing the planes coming into Heathrow and the dawn chorus. For a change, my eyelids closed just before the sky raised it's twinkling canopy of darkness to introduce a grey Monday morning.

A few years ago it was decided by the powers that be to move THE BRITISH ACADEMY FILM AWARDS to this side of THE OSCARS in order to ensure it became a high profile award ceremony, attracting big stars to walk on the red carpet from the other side of The Pond in the run up to their "crowning glory" of the long awards season.

Last night was no exception. In fact the wealth of top notch talent was greater than the photographer diary indicated on Saturday night as BRANGELINA graced us with their presence as BRAD PITT showed his support for STEVE MCQUEEN's 12 YEARS A SLAVE.

I have never photographed the great OPRAH WINFREY, who was nominated for a film which has received great critical reviews: THE BUTLER.

At last, DAME HELEN MIRREN received the ultimate accolade for her impressively diverse portfolio of a lifetime of quality work on the stage and screen. I thought it was a great touch to get HRH PRINCE WILLIAM, as the President of BAFTA, to present the woman globally acclaimed for portraying his grandmother, with her Fellowship award.

CATE BLANCHETT and JENNIFER LAWRENCE winning their categories was no surprise. CHIWETEL EJIOFOR picking up best actor was no surprise either, but unlike the girls, I don't think he will be able to duplicate this at THE OSCARS as the Americans will vote for someone already well ensconced as one of their own.

I am so pleased that 12 YEARS A SLAVE won best film and that GRAVITY picked up several gongs too. Both Brit films stand a good chance at THE OSCARS on 2/3/2014. My predictions for this forthcoming marathon event are as follows:

Best film - 12 YEARS A SLAVE
Best Actor - MATTHEW McCONAUGHEY who was amazing. I was surprised that he was overlooked for THE BAFTAs
Best Actress - CATE BLANCHETT
Best Supporting Actor - Hard one to call, but will go to either JARED LETO or MICHAEL FASSBENDER
Best Supporting Actor - JENNIFER LAWRENCE, the actress of the moment
Best Director - Fingers crossed for STEVE MCQUEEN but he will have a fight on his hands against ALFONSO CUARON who won last night.


Wishing you a productive start to 2014, and little less rain please.
Next column will include KEIRA KNIGHTLEY, GEORGE CLOONEY and MATT DAMON to name but a few.


Take care