Welcome to the winter Weird World column and the latest round-up of news and views on the unexplained, conspiracy theories, the weird and the wonderful.


Encounter in Rendlesham Forest

Interest is building in Encounter in Rendlesham Forest, the book that John Burroughs, Jim Penniston and I have written on the Rendlesham Forest incident. The book will be published on 22 April 2014 by Thomas Dunne Books, an imprint of the US publishing giant St. Martin's Press. The deal was struck last year by the Andrew Lownie Literary Agency, after negotiations with a number of US and UK publishers, and we all felt that signing with a major US publisher was the best way forward, given that we all live in America. John Burroughs and Jim Penniston are the two former United States Air Force witnesses at the heart of the Rendlesham Forest incident and while previous books and TV shows have contained some information about the UFO case that many regard as being bigger than Roswell, this is the first time that the two people most centrally involved have revealed the full facts about what happened at the twin bases of Bentwaters and Woodbridge over a series of three nights in December 1980. The story of what happened will shock a lot of people. Click on www.andrewlownie.co.uk for further details of this forthcoming book, which is now available to pre-order on Amazon, both in the US and the UK, via the Barnes & Noble website, and elsewhere.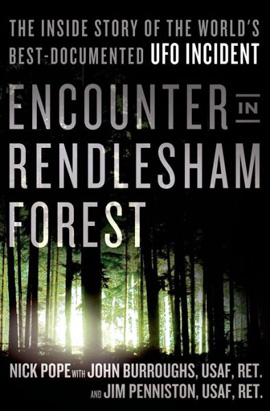 Comet Ison

Will Comet Ison be the 'comet of the century', as astronomers hope, or another damp squib? The comet passes through the sun's corona on 28 November and - if it survives - could put on a spectacular display from 3 December onwards, when it appears on the eastern horizon. The comet is a so-called "sungrazer", because of its extremely close approach to the sun. There are several theories about what could happen. The disappointing outcomes would be that the comet is torn apart, explodes, or fizzles out. But if it survives, the sun's heat could ignite the gases in the comet's nucleus and give it a long, fiery tail, making it a spectacular sight in the sky during December and January. Again, assuming the comet survives, it will make its closest approach to Earth on 26th December, at a distance of approximately 40 million miles. Throughout human history, comets have been seen as portents of doom, and it's no surprise that there are already a few bizarre theories floating around about Ison, with some people suggesting there's something odd and different about this comet. The UFO and conspiracy theory communities seem particularly excited, which is worrying, because in 1997 similar theories about Comet Hale-Bopp led to the deaths of 39 people in the Heaven's Gate cult, who committed suicide in the belief that they'd be reborn on an alien spaceship hiding behind the comet. Rest assured, Ison really is just a comet - let's hope it's a spectacular one! Follow the story via NASA's dedicated www.nasa.gov website and keep watching the skies!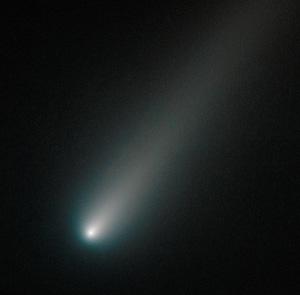 UFOs on TV

All of a sudden, you can't switch on your TV without seeing new shows on UFOs. Shaun Ryder (yes, Shaun Ryder from the Happy Mondays) has a new series out on History Channel called Shaun Ryder on UFOs. The six-part series sees Shaun travel around the world looking for evidence and meeting witnesses, not least to try to help him come to terms with his own sighting - Shaun is one of a number of celebrities who have seen UFOs. A new two-part ITV series called Mystery Map looked at the Rendlesham Forest incident, as well as covering other UK mysteries such as ghosts. And in America (though also due for broadcast at some stage in the UK and Canada) Syfy Channel devoted two hours to the Rendlesham Forest incident as the season finale of Paranormal Witness, a show which among other things uses dramatic recreations of stories, using actors, to retell classic stories of mysteries and paranormal phenomena.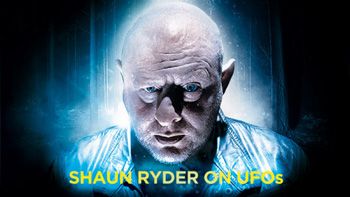 An Evening with Nick Pope

Having emigrated to America two years ago, I haven't seen much of the UK recently and tend only to come back for brief trips to film for TV shows. I haven't spoken at a UK conference for a while and to redress this situation I'll be giving a special, one-off talk at the Maltings Theatre & Cinema in Berwick-Upon-Tweed on Thursday 3 April 2014. The talk will start at 7.30 pm and will last for approximately two and a half hours. There will be an interval. I'll be talking mainly about UFOs and topics will include the inner workings of the Ministry of Defence's UFO project (where I worked) and the recently-completed release of the UK Government's UFO files, with insights into what's been released - and what hasn't. I'll also be covering the UK's best-known UFO sighting - the Rendlesham Forest incident - and dipping into the real-life X-Files to highlight some other intriguing cases. I'll throw in material on crop circles and alien abductions, and address the issue of whether or not there's a government cover-up on UFOs. Finally, I'll be reviewing the scientific search for extraterrestrial life, examining just how close we might be getting to discovering ET - and asking what happens if we do! After the interval there'll be an interactive Q&A session where the audience can quiz me about my government work on this subject, and share their own thoughts and experiences. Click on www.maltingsberwick.co.uk for details of this talk - and I hope to see some of you there!


UFO Today

A new digital magazine, UFO Today, has launched. Released by Dead Good Publishing Ltd, who publish a range of paranormal, horror and gore titles, including Haunted and After Dark, this new online title is edited by author and researcher Philip Mantle, who has long been one of the mainstays of the UK UFO scene. With features, articles and columns from a range of UK and international writers, this new title is a welcome addition to the scene, given the current lack of good quality UFO magazines. UFO Today also features photos and letters from readers, who have the chance to share their photos, stories and experiences in the magazine. Go to www.ufotoday.net for details of the magazine and how to order it. The premiere issue features the longest, most comprehensive and most controversial interview that I've ever given on the program to declassify and release the MoD's archive of UFO files, while the second issue will feature the most wide-ranging interview ever on my government UFO work, packed with information about the inner workings of the MoD.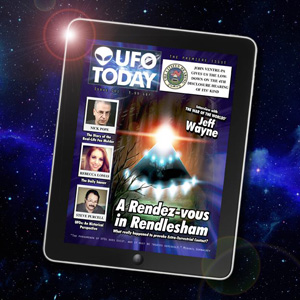 Biography

Author, journalist and TV personality Nick Pope used to investigate UFOs for the British Government and is now recognised as a leading authority on the unexplained, conspiracy theories, fringe science and sci-fi.