Dear Readers,

Welcome back! The festive season is once more upon us; a magical time when you are supposed to feel joyous and at peace with the world, not stressed, in a panic and probably hung-over! Well if you are you've probably every reason to be, so don't be hard on yourself. It all starts too early, usually from October onwards, it can cost a fortune, which in this climate few of us can afford, it's often a logistical nightmare to organise and you may find yourself thrown together for what seems like an interminable period with relatives you can't stand! It's the season when the weather can be at its worst, heating systems break down and travel can be a nightmare.

Having said it all that, despite all the problems this season brings, I for one love it! You just have to try to calm down and accept you can't please everyone with your plans, actions and presents and laugh at the disasters. If you can put your frustrations into perspective, usually the good and memorable times outweigh the others.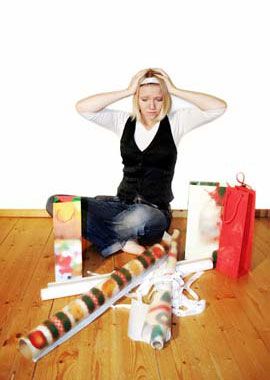 The festive season is not only about giving presents, it's about giving time and love to others. It can be a lonely and sad time for some so if you know someone's going to be on their own, visit them or invite them over. Make sure you donate something, however little you can afford, to a charity that supports the homeless and friendless at this time.

If you are spending Christmas with the family this year, take a few moments to read my article below; I hope you find it useful.

Wishing you a very merry Christmas and a happy and prosperous New Year,

Best wishes

Hillie
www.hillie.com






How to survive Christmas day with the family!

1 Be Patient; bite your tongue instead of someone else's head off!

2 Keep your sense of humour and try to see the funny side of any 'disaster'.

3 Lower your expectations. No family is perfect so just accept them all for who they are.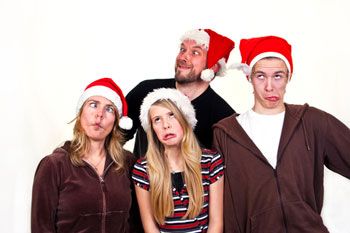 4 Be gracious about gifts, you'll probably receive some you don't like or want. Put on a broad smile and remember how much expectation is hanging on your reaction to the gift that was chosen especially for you. Never throw a compliment or gift back in someone's face. It's cruel.

5 Don't be disappointed if despite all your heavy hints your partner didn't get you the one thing you wanted. If you can convince yourself from the very beginning that you're not going to get what you want, you won't be disappointed and you could be pleasantly surprised!

6 If you are a guest, show your enjoyment of the food and make the hard working cook feel happy. If you have two small helpings of everything it will seem as if you are eating more than you actually are.

7 If you're the cook don't get pressured into being competitive over Christmas. Take your time, don't worry if the food's burnt and the vegetables are soggy, it's really not the be all and end all. You're surrounded by people who care for you so if you need help, ask for it. Try not to be proud, worrying if your decorations and tree don't look straight out of a magazine. You're human like the rest of us.

8 Keep a check on how much you tipple. Avoid getting argumentative because of the booze and risking a massive hangover. Try to drink a glass of water for every glass of alcohol you drink. During the meal alternately sip wine and water. It really works.

9 Walk away from family arguments, bickering and rows.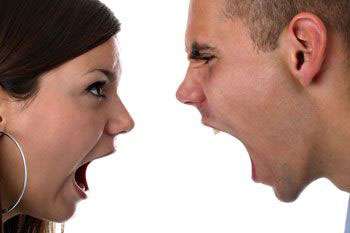 Christmas is a time for a cease fire; leave any disputes until after the holiday. Don't let thoughtless remarks spoil your day; smile and suffer in silence.

10 Have a few conversation titbits ready in case people turn their attention to you and ask awkward questions such as "why is a pretty girl like you still single?" Alternatively think of witty retorts in advance.

11 If people feel drowsy after the meal, suggest a walk in the fresh air to clear everyone's heads.

12 Finally if you're a visitor let the host know in advance how long you will be staying so that if you can only stay for a short time there will be no last minute hurt feelings. On the other hand don't outstay your welcome; you don't want to tire your hosts out and make them think twice before asking you again.




ASK HILLIE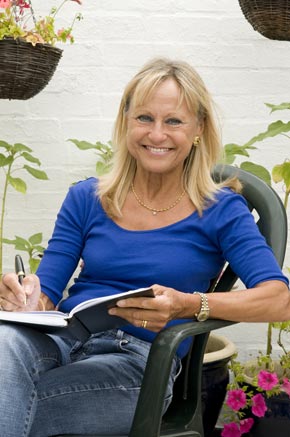 Your chance to get your worries off your chest. Whether it's marriage guidance, relationship advice, workplace or career difficulties, or family problems I'm here to help. A problem shared is a problem halved, so if something is getting you down or troubling you please email me at

[email protected]




Dear Hilie:

I'm having a bit of a relationship dilemma which I'm hoping you can give me some honest advice on. I'm 22 and recently embarked on a relationship with an older man who is 35. He's never been married, although he has had long-term relationships in the past and has no children so there is no baggage. We have been together for just over 2 months so it is still a new relationship and we have a brilliant mental, emotional and sexual connection and a lot of fun together. He told me it's been a long time since he has wanted to be with anyone as much as he wants to be with me or wanted a serious relationship. I know I'm young but I know what I want out of life; I've always been in serious relationships rather than having short-term flings and I know I want children in the future, but he has told me he doesn't want any. I'm not talking about having children soon; I just know that it's something I definitely want for my future. My boyfriend is very much a 'go-with-the-flow' and 'live-for-now' kind of guy which is fine and I try to live for now and not dwell too much on planning for the future; I just know I want to eventually be a mother! The subject came up as my boyfriend has a 2 year old nephew who he's amazing with, but he said that although he likes children, he doesn't want any of his own in the future. I am now confused as to whether or not I should pursue a relationship further with him. I really do love and care for him, I love spending time with him, we have so much in common generally and he has already introduced me to his friends and family. It's the first time since my last relationship ended 18 months ago that I have felt this attracted to a man, both emotionally and physically. Should I stay with him if I know we don't want the same thing for the future? I don't want to be naive enough to think that if I stick with him he might change his mind about children later down the line, because if he doesn't we would have wasted our time as I know I'm never going to change my mind about having children. I'm the happiest I've been in a long time since I started seeing him, all my friends and family have commented on it and I feel sick when I think of losing him. Please help me as I have no idea what to do and I don't know who to talk to about it.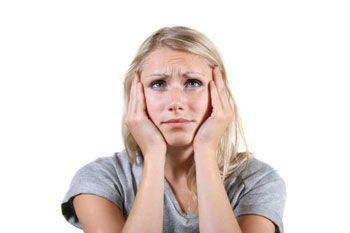 Hillie says:

You are young and naturally like most other young women you know that you want to have children in the future. Your boyfriend sounds like a very decent honest man but he is thirteen years older than you and at at 35 has fully matured and knows his own mind. He would probably be in his forties by the time you decided to have children and by then would be even less likely to want them.

I think you should have a serious talk with him as soon as possible about what you both want out of life. It is better to know now that you have different life goals than in five years' time when it might be more difficult to find someone else who wants the same out of life as you.

It's a tough decision but you are young and I can assure you from my life's experiences, you will meet someone else and fall in love again.

Dear Hillie:

After 7 years on my own, I asked my partner to move in with me. He walked away from his marriage with nothing as he wanted to give everything to his wife and 18 year old son to make sure they were set for the future. The problem is his son and ex don't get on now and she has asked that he move in with us. We only have a 2-bed house and my daughter (who is 22 and renting 60 miles away from home due to her job) comes home every other weekend. Bearing in mind that it was 'our home' for 7 years and it is 'her bedroom', I feel reluctant to give her room and her 'home' away. This week, we found out that his son has been smoking weed and my partner is beside himself. He wants to look after him and is putting pressure on me to let him move in. I love him and his son very much, but it's tearing me apart. Do I help my partner and stepson and tell my daughter she no longer has a room at home? We cannot afford to move, we are both worried about the stability of our jobs and we can't ask his ex for any of the settlement back. I know she is dealing with a lot as a single mother but it angers me that she has taken everything and now expects us to house him. I worked extremely hard to pay the mortgage and get my daughter through university and she worked extremely hard to better her life; now I feel that I am punishing her for being successful and giving everything, including her home to someone else. What should I do?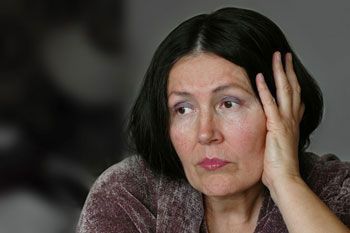 Hillie says:

This is a tricky situation and you have my sympathy; your decision is going to be tough. Having thought long and hard about your predicament I'm not sure you are going to like my reply.

Your partner left his wife and 18 year old son and gave them everything to be with you. You gave him a home and took him and his baggage on for better or for worse. Your daughter is a credit to you and is on the right track and making her own way in life but your stepson needs help and your partner is desperately reaching out to you for your assistance.

You love your partner and I think in this situation it is up to you to explain the problem to your daughter and ask her to understand and support you and your partner. She could still come home every other weekend and either stay in your sitting room on a temporary bed or it could be the perfect time for your stepson to spend a weekend back with his mother.

You can't really blame the wife as although she was 'given everything financially', she lost her husband and is struggling on her own to cope with an unhappy mixed-up teenager whose unhappiness is probably caused at least in part by the break-up. Maybe having some distance between them for a while could help calm things down, especially if they seek professional counselling help via their doctor with the aim of the young man eventually returning home to his mother.

Dear Hillie:

I have a friend I recently re-connected with whose husband of two years told her a couple days ago that he doesn't love her. She spent that night in the apartment I share with my boyfriend and our roommate and It was a bit of a nightmare. She drank alcohol for the first time that night and spent the entire evening practically throwing herself at my roommate against my advice. The next day, I told her she had to go home and talk to her husband to figure out what they were going to do. I found out today that they had sex that night, pretending that everything is okay, but he still won't say that he loves her. I told her that they really needed to talk about what was going to happen with their relationship and she said she would but if she didn't like where the conversation was going, she could always come spend a few days with me. This is NOT an option. How do I firmly but caringly tell her that even though I don't have a job or a family to take care of, I have my own life that I need to keep living and that I can't just take a week off job hunting and being with my boyfriend to constantly babysit her? Also, how do I make her understand that, even though she loves him, if they can't work it out she needs to leave him?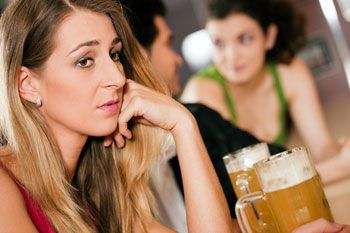 Hillie says:

You are in a difficult position. On the one hand you want to and should support your friend, but on the other you cannot neglect your own responsibilities.

I have three pieces of advice for you to consider:

First, I think you should advise your friend she should not leave her home and that staying with you would only harm the situation; if her husband is unhappy with their relationship and no longer loves her, he must be the one to leave. It is easier to be miserable without him with a roof over her head than homeless.

Second, they need to seek professional help such as a Relate Counsellor to help sort out their problems. The Counsellor will help them talk to each other about their relationship, how they feel about each other, what they both want out of it and whether it can be repaired. Should one or other or both of them decide they cannot approach Relate, maybe you as a friend could offer to be with her as moral support when she talks to her husband. If you have a good relationship with your boyfriend I'm sure he would understand you taking time off to be with your friend for an evening.

Third, your friend is feeling upset and vulnerable at the moment so assure her that she has your support and you will be there for her as much as you can but you have to continue working hard to find a job and not neglect your own relationship. You also feel it would be unfair to expect your boyfriend and roommate to share their home with a stranger.



Hillie Marshall
Hillie began her working career as a radiographer and then started in show business as a singer and actress, eventually being theatre producer for her company Edwardians Unlimited. Following her divorce in 1989 and with two young children to bring up, she founded Dinner Dates, the social events and holiday Company for single people. Today Dinner Dates is the UK's longest established company of its kind with over 17,000 members nationwide. The phenomenal success of Dinner Dates for singles gave Hillie the idea of a social events company for couples, so in 2007, she set up Dinner With Friends, the UK's first couples only dining club. In July 2011 she sold both companies.

Not only is Hillie a successful business entrepreneur, her experience with people has been put to good use and, as both an Agony Aunt through the internet and in magazines, she offers advice and a sympathetic ear to thousands, making sense of personal and relationship problems.

Hillie is an accomplished author and has written three successful books on relationships. She has given relationship advice on numerous TV and Radio shows such as GMTV, Richard and Judy, The Big Breakfast, Esther Rantzen, Kilroy, The Vanessa Show, The Time The Place, Carlton's After 5 and was 'Dr Date' for LBC.

She has two children Nicola (32) and Jamie (29) and lives in Chiswick with her husband Angus.

You can e-mail Hillie at: [email protected]
Her books: 'The Good Dating Guide', 'Hillie Marshall's Guide to Successful Relationships' and 'Agonise with Hillie' can be bought on line at: www.hillie.com

Words copyright: Hillie Marshall 2013