NEW TRICKS - JADE'S PICKS: scroll to the bottom of my bits for a NEW SECTION of the column / to read JADE's fave products and treatments.

Thank you for all your emails about SKYFALL, the latest BOND high adventure fillum and its amazing Brit World Premiere which I covered in the last issue. In answer to your pleas, boys, here is a pic of gorg new Bond Girl BERENICE MARLOHE sporting divine NORMAN SILVERMAN earrings at one of the prems.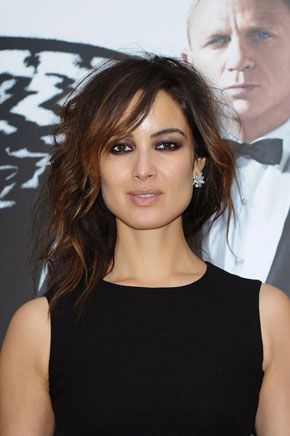 BERENICE MARLOHE. cr: NORMAN SILVERMAN JEWELLERY



Talking jewellery I love the AMRAPALI cuff the lissom GWYNETH PALTROW is wearing in this pic.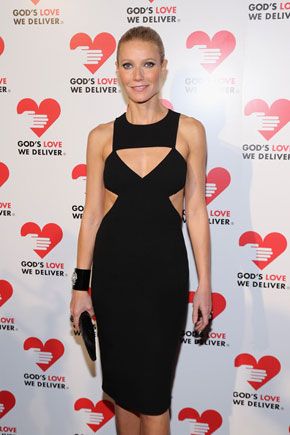 GWYNETH PALTROW. cr: AMRAPALI JEWELLERY



And how does GWYNETH stay so lissom? Rumour has it that the Health Queen has totally replaced all sugar products with Agave Syrup, a natural sweetener from the agave plant which grows in South America. Agave Syrup is also considered safe for cancer patients and diabetics although, as I always say, check with your doctor and/or nutritionist first before trying any new and exciting alternative products. My nutritionist PETER COX is brill:



[email protected]




BEST OPENINGS: highly recommended new London hot spots:

The huge and fabulous BUDDHA BAR opened on Knightsbridge with great fanfare and 300 London glitterati. I attended with my pals lawyer MIKE COOPER and Kuwaiti princess SHEIKHA REEM AL SABAH and had a ball. The champagne flowed, the canapes were scrumptious and we were entertained by skimpily clad dancers and flame throwing.

JADE and I tried the food at the BUDDHA BAR with our friend, talented artist DAVID BEGBIE who had created a magnificent buddha sculpture for the bar and kindly intro'd us to its gorg boss TARJA and all the lovely staff. The food is fusion and we particularly enjoyed the Vegetable Gyoza, Chicken Salad, Sesame Seed Tuna and Butterfly Prawns. We finished with yummy ice cream and unusual flavoured sorbets - I really loved the banana one. The cocktails are also fab and we had excellent Bellinis.

Here's a pic of the bar featuring the Buddha and one of DAVID himself posing in front of his great 'oevre'!


BUDDHA BAR with BUDDHA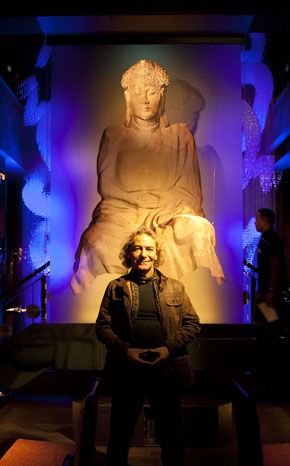 BUDDHA BAR with DAVID


www.buddhabar.com


MASH, in Brewer Street, W1, is Danish and features the biggest and best steaks in the biz.

London publicity guru IVAN ROSENSHEIN launched the huge steak house on the site of the old TITANIC (retaining the romantic ocean liner feel), again with huge fanfare, flowing champers, yummy canapes and various celibutts including the pulchritudinous and talented SOPHIE ELLIS-BEXTOR.

I returned to MASH with my good friend and publicist CHARLOTTE ELLIS to have dinner with the delightful IVAN. We ate caesar salad, snails with garlic (out of the shell = brill) and fried squid with chillies and lime to start, followed by a Uruguayan fillet, a Danish ribeye and a MASH burger. It was all yummy and all the meat was super tender. We accompanied the meal with a delicious Chardonnay and excellent Cabernet Sauvignon and finished healthily with green tea! The atmosphere at MASH is just right, not too dark and not too noisy and I recommend it highly even if you do not eat meat, as there are plenty of other delightful dishes to tickle the tastebuds.

www.mashsteak.com
020 77 342 608.


TWILIGHT - BREAKING DAWN, PART 2;

Nowadays when film makers premiere their 'oevres' in Leicester Square they use the whole square as a giant red carpet and open the film in 3 or 4 of the cinemas around the square so it is a huge event. For super cult blockbuster TWILIGHT the fans had been camping out for days and you could hear the screams for miles around. At the time of writing everyone was wondering whether RPATZ and KIRSTEW were back together or not, especially their loyal fans.

My guest, singing legend ROSE-MARIE and I had a great time going to the party at the HAMPSHIRE HOTEL, tottering up the red carpet and inspecting the gorgeous TWILIGHT actors. We both agreed that TAYLOR LAUTNER looks better since he has got older - there have to be some advantages to ageing!

The film was fun and I realised that LUCIEN's hypnotherapy for my blood phobia must have worked as I did not have to turn my face away once in the gory bits! -(07946 54 58 50 for hypno a/ps - LUCE was trained by our very own VAL AUSTIN - do read her great column after this one.)

If you haven't yet been to the newly redesigned and re-opened HIPPODROME CASINO in Leicester Square, it's an absolute must. ROSE-MARIE and I popped along after the TWILIGHT PREMIERE AND PARTY. We watched a fab cabaret and had a nosey around. I had started my compering career at THE HIPPODROME in the 80s when the amazing PETER STRINGFELLOW was in charge and did not think it would be the same without the great showman but the new HIPPO staff were all lovely and looked after us really well. All the yummy food on the menu was very tempting and I was a bit naughty eating fish and chips and duck spring rolls. I guess I will have to be stricter now I have finished the blooming chemo and started eating for The Rest Of My Life. As at MASH, I tried a nice red wine and found it was fine with fish and duck (sorry, purists!)

Talking of films not food, best congrats to recording artiste RODRIGUEZ and my mate STEVE ROWLAND who produced him for the fab LOOKING FOR SUGARMAN documentary which is currently garnering various awards. I will cert be voting for it in the BAFTAS.


BEST EVENTS:

THE LUXURY BEAUTY FAIR at THE MILLENNIUM MAYFAIR HOTEL organised by ABI O (the founder of the excellent BEAUBRONZE self tanning range), beauty publicist LUCY DARTFORD and MILLENNIUM PR guru ANNIE MCKALE was amazing, with all sorts of new and exciting treatments and a charity raffle and auction in aid of MASON'S MAGIC, a very worthy charity for children with brain tumours.

The event went on all day and was attended by all sorts of beauty fans including LIZZIE CUNDY and PRINCESS KATARINA OF YUGOSLAVIA. My pic shows KATARINA and moi in front of the gorgeous CETUEM stand. My striking red jacket is by ESCADA, btw.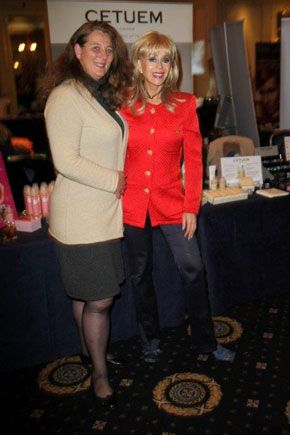 SAL and KATARINA at the MILLENNIUM BEAUTY SHOW. cr: JEZ C SELF.



I particularly liked ABI's brilliant BEAUBRONZE range. I have become hooked on their SOFT SUN SELF TAN For English Roses which gives a gorg light ELIZABETH HURLEY type of tan in just one application. It's a pump action cream and really easy to apply, with no chance of streaking and it fades gradually with no patchiness.

www.beaubronze.co.uk

One of those great products which will save your life!


And, if you haven't had time for faking your colour, I have finally found a featherlight gel foundation which gives the skin colour and perfect light coverage without being thick and cloying . It lets the skin breathe whilst still giving you a healthy glow and looks equally good over fake tanned or natural skin colour. What is it? Appropriately, it is called SKIN PERFECTION GEL, a HOLLYWOOD product created by RICHARD ANDERSON for PER-FEKT BEAUTY INC. The colour I use is RADIANT and it is just stunning. Highly recommended.

www.perfektbeauty.com and at HARVEY NICHOLS BEAUTY DEPT, next door to my beloved NAILS INC Champagne and Nail Bar.

And talking of NAILS INC, I was so tickled by the Breast Cancer PINKIE PINK sparkly polish I had on my pinkies for Breast Cancer Awareness Month that I asked the lovely LAUREN to paint all my nails in the colour for the party season. here's a close up, MR DE MILLE!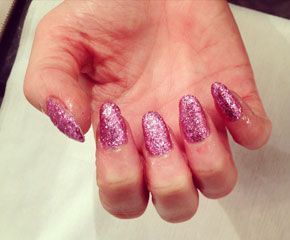 Close up of SAL's PINKIE PINK nails by NAILS INC.



Can anyone read my palm?!

www.nailsinc.com / 0207 235 5000, x 2553


MORE FAB EVENTS:

Celeb hair stylist STEVEN SMITH's fab frolic at his home in aid of his LAPLAND charity to take terminally ill and other sick kids to Father Xmas Land for a special treat.

Says Steven, who does the hair of MOI, ROSE-MARIE, THE CONTESSA, DENISE WELCH, LORAINE. THE HOFF, KATIE and more: "Joanne and Pat from the charity are just amazing ladies who work all year to put the dream flight on and make the dreams of 90 terminally ill and ill kids come true" .

Here are STEVEN's links to the charity et al.

www.stevenswords.co.uk

bit.lypM7o9c

bit.ly/uisaGy

amzn.to/tpwedk

bit.ly/s3eFKA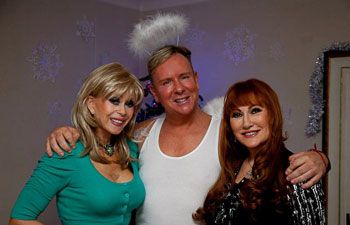 STEVEN CHARITY - SAL,STEVEN. ROSE-MARIE.



BTW you may have noticed my bazookas are looking quite fullsome in this pic = all down to the new and exciting Triple Boost' bra, available in Hot Pink or Black at Debenham's.


My own party, in conjunction with OK! MAGAZINE and MARK MOODY, snapped by EDWARD LLOYD, to celebrate the end of my chemo course and raise funds for worthy cancer charity YES TO LIFE - www.yestolife.org.uk - who work closely with CANCER OPTIONS - www.canceroptions.com - was a blast. As usual we held it at my 2nd home, THE AVISTA BAR at THE MILLENNIUM MAYFAIR HOTEL - www.millenniumhotels.co.uk - kindly sponsored by the hotel thanks to their PR guru ANNIE MCKALE and by CETUEM SKINCARE - www.cetuem.com, thanks to CETUEM bosses, ANDRIA AND JOHN.

The champers flowed, the canapes kept on coming, the conversation sparkled and we raised lots of dosh for YES TO LIFE.

Gorgeous guests included LIZZIE CUNDY, INGRID TARRANT, DEBBIE ARNOLD, ROSE-MARIE, BB's BEN DUNCAN, RAEF 'off of' THE APPRENTICE and even Westminster's esteemed MP, MARK FIELD and his dynamic wife VICKI.

My dear friend and PR CHARLOTTE organised everything perfectly and even superfit CHRIS EWBANK poped in to say 'hi'.

Here are some pickettes by JEZ C SELF featuring: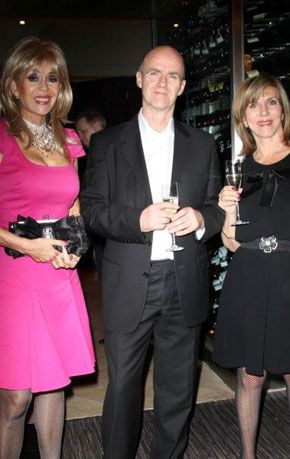 YES TO LIFE founder ROBIN DALY with CHARLOTTE and moi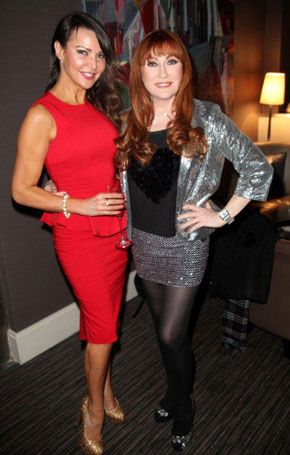 LIZZIE and ROSE-MARIE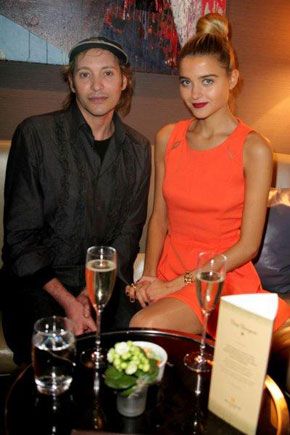 JADE and fashion designer CHARLES SVINGHOLM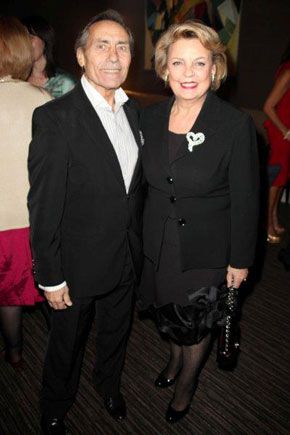 fellow designer RACHEL ELBAZ with hubby RENE AZAGURY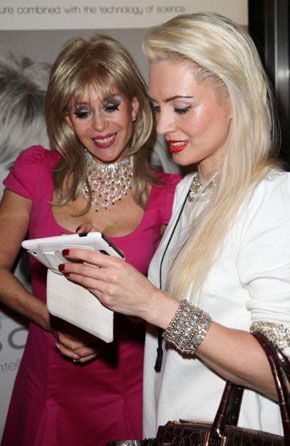 myself with model and presenter LANA HOLLOWAY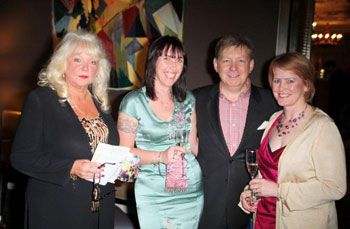 fashion guru VIVIEN KING-LAWLESS with CANCER OPTIONS assistant HAYLEY and oncologist PATRICIA with MARK MOODY



My beautiful pink dress is by VALENTINO, btw and the stunning necklace is by LOVE AND LILLY (sic) -

[email protected]



Cute bag by BAGS OF STYLE


BEST TREATMENTS :

MASSAGE:

After attending all the many parties, frolics and openings of the autumn season you will probably be ready for a nice relaxing massage. I recommend KAMINI BEAUTY in Lancer Square, Kensington (0207 937 2411). Their therapists are all brill; I recently went to YUKI who specialises in deep tissue massage and Swedish massage but I decided to have a relaxing massage instead, as I am quite fragile at the moment. Yuki gave me a lovely gentle massage which sent me to sleep. It was blissful and I have now decided to treat myself regularly.

EYEBROWS:

I also recommend having your eyebrows dyed if they are a bit sparse, as mine are at the moment, along with my poor lashes. This service is also available at KAMINI BEAUTY and I have to say that after KAMINI dyed my brows they immediately looked twice as thick.

KAMI advised me to apply castor oil to my brows while they are regrowing - well I never!


NATURAL LOOKING EYELASH EXTENSIONS:

I have made a wonderful discovery close to home! = a local lash extension salon, PERFECT EYELASHES (48 Blythe Road, W14 OHA / 020 7 602 70 40) in Olympia where they care for your lashes whilst they are growing back, as well as doing all the usual super glam CHERYL and KATIE type long ones. The owner, AGNES (whose own PERFECT EYELASHES are to die for!) did my lashes herself and was very gentle, applying tiny little short ones which my own sparse lashes are able to support to give a natural look. She said wearing my usual long extensions or false lashes which I wear for my theatre work would damage the growing lashes and are a no-no for the moment but that, as my natural lashes regrew, she could give me longer ones if needed for work. As I am not working much at the moment, having cancelled my panto due to me 'helff', I can concentrate on nurturing my baby lashes and hope that soon I will not need the extensions any more. For the moment my lashes look just like natural short ones - definitely a great improvement on practically bald! This length of lashes are perfect for every day wear, no-one would ever ever ever guess they are extensions - brilliant!

PERFECT EYELASHES also have salons in Holborn and Harley Street.

www.perfecteyelashes.co.uk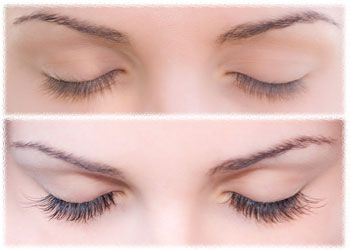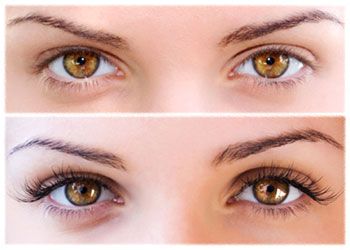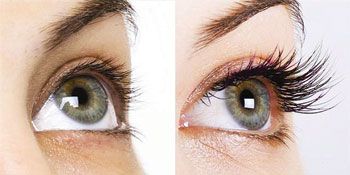 AGNES advised me to use REVITALASH lash conditioning lotion twice a day (it's safe to use on the extensions) and the REVITALASH mascara if I needed mascara on the bottom lashes.

I had heard of REVITALASH from my friend ANGELA EGAN who kindly sent me some REVITALASH mascara; she uses it herself and her lashes are fab.

An American doctor, Dr BRINKENHOFF had invented the product with some scientists when his wife GAYLE had been devastated to lose her lashes during chemo. Happily her lashes had made a full recovery with the product. This is such a heart warming and indeed romantic story and inspired me to get some of the conditioner myself - fingers crossed and I will review the REVITALASH products in the next issue.


FASHION:

THE RACHEL COUTURE FASHION SHOW showing RACHEL ELBAZ' latest collection at the glitzy MILLENNIUM KNIGHTSBRIDGE HOTEL was excellent. Guests included PRINCESS KATARINA OF YUGOSLAVIA, Mayor of Hammersmith and Fulham FRANCES STAINTON and PRINCE MOHSIN ALI KHAN and the event was covered by the talented EDWARD LLOYD and his charming assistant DIANA from OK!

This collection of current day and evening wear was quite simply RACHEL's best ever with flattering cuts and vibrant colours to suit ladies of all ages and sizes. Here are some pix - my personal fave is of course the hot pink!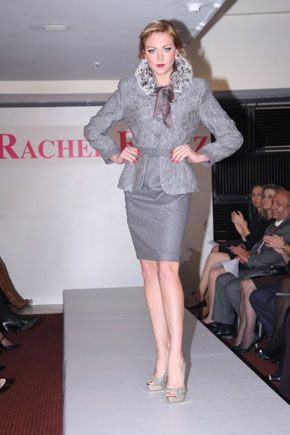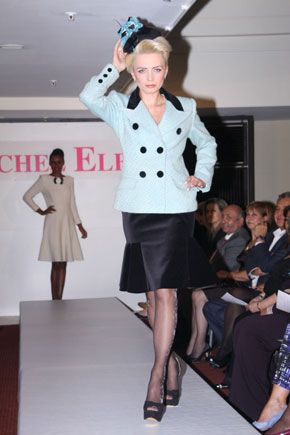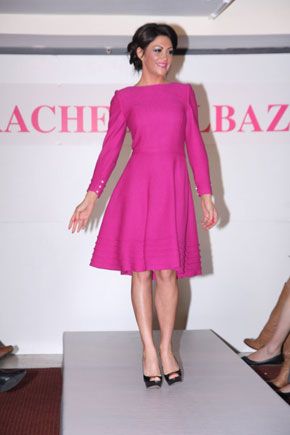 FAVE COAT:

KELLY EWING's fun frilly Little Black Coat, seen here on TOWIE's gorg LUCY who has accessorised with a super large bag and a sexy bloke!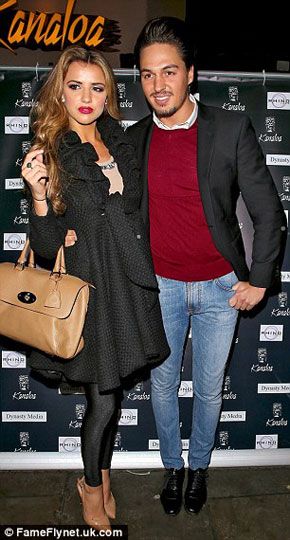 TOWIEs LUCY in KELLY EWING coat



www.kellyewing.com


TOTE BAG:

The fabulous LULU GUINNESS has donated a beautiful tote bag to THE FRIENDS OF THE ROYAL MARSDEN. The bags are only £15, you can get lots in them including laptops and the whole price goes to the FRIENDS' excellent cause. Lovely FRIENDS volunteer JACQUIE GULBENKIAN kindly came round to the MARSDEN Medical Day Unit to hand deliver mine and here it is.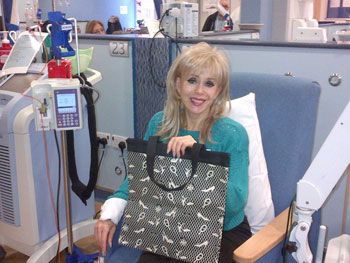 SAL with LULU GUINNESS Tote Bag



BTW my beautiful silver and pink-pinkie-for-breast-cancer nails seen clutching the LULU tote are by LAUREN at NAILS INC.

www.nailsinc.com

0207 235 5000, x 2553

I reviewed LAUREN's great work on my nails last month and many of you asked whether NAILS INC do 'normal nails'! Indeed they do - JADE always gets the 'natural look' nails required for her modelling work done there.


AND NOW FOR SOOMAT COMPLETELY DIFFERENT..................

Gorg actress EVA GREY has just done a burlesque course = what a great idea for getting fit n sexy. Here's what EVA says:

"I really think the Burlesque course is something all women can benefit from as it is beneficial in so many ways - as a form of exercise, getting in touch with and celebrating our bodies, femininity and sexiness, increasing confidence and just reminding us not to take life too seriously and have fun :-) Here is a photo from the Academy of Burlesque graduation show on Saturday and a link to the videos. (There were 14 of us girls performing altogether on Saturday 10th November) and I have also included a link to the Burlesque Baby Academy of Burlesque Website:-

www.youtube.com/user/burlesquebabyacademy

www.burlesquebaby.com


WELCOME BACK to my brilliant psychic PETER LEE who has returned from foreign climes and is now available for consultations at 07539 39 14 42.

If you are contacting him from abroad, he is also on SKYPE.

PETER is the best psychic I have ever been to. I met him originally through TRICIA WALSH-SMITH, the 'YOUTUBE DIVORCEE' , a psychic enthusiast and he has consulted many of my friends over the years. He is not afraid to tell you the truth, even if it is not palatable - if you know what is going to happen, you can plan. Check him out!


BEST BOOKS:

WHO KILLED ERIC MORECAMBE? THE DECLINE AND FALL OF BRITISH TELEVISION by CHARLES WALLACE (www.amazon.co.uk) is hilarious. Film writer/director/producer CHARLES has a fab sense of humour and dry wit and the book is semi autobiographical about his fascinating life in TV and fillum.

CHARLES reckons Brit TV went into terminal decline in the 80s and has never been the same since. He was very close to genius ERIC MORECAMBE and laments his too soon demise. Other stars he worked with who appear in the book include PETER COOK, BERYL REID, SUSANNAH YORK and MADDIE SMITH. Even if you're not interested in TV and have never heard of ERIC, you will enjoy this book because it is so well written and amusing and makes a great gift for those who are telly afficionados.

SPECIAL OFFER: HOT GOSSIP readers get £2 off when ordering CHARLES' 'ERIC' book from www.ndib.co.uk

Here is a pic of ERIC with the gorg MADDIE SMITH, with whom I did one of my first TV jobs in STEPTOE AND SON in the 70s. (MADDIE and I were in our cradles of course!)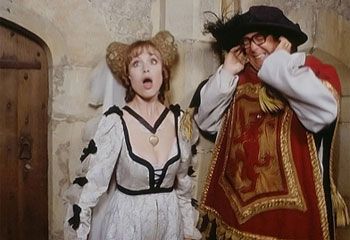 ERIC and MADDIE




To please you, dear readers I read the second and third E.L. JAMES 'GREY' novels, FIFTY SHADES DARKER and FIFTY SHADES FREED (ARROW BOOKS) and I have to say I really enjoyed them, did not find them hard core erotic but nicely romantic. Possibly more suitable for the girls, however?

Talking of GREY, thanks to the recommendation of my Burlesque actress pal EVA GREY I recently appeared as an irate landlady in new indie film THE ANGLISTANIS, directed by the talented IKE KHAN. It was great fun, with a very nice cast and crew and I look forward to seeing it 'in a cinema near you' next year!


OBITUARY:

While watching TV in a café on location for THE ANGLISTANIS, the director, IKE KHAN and I were sad to see that the legendary actor, LARRY 'J.R.' HAGMAN had died aged 81 from complications following throat cancer. He was one of the most famous TV actors in the world and will be much missed.

We all so admire him for carrying on working whilst still ill (the 'NEW DALLAS' has just finished airing on British TV.) LARRY was a true star right up until the very end. May he rest in peace and sincere condolences to his family and his dear friends, the DALLAS co-stars LINDA GREY, PATRICK DUFFY and KEN KERCHEVAL. He will always be a legend in death as in life.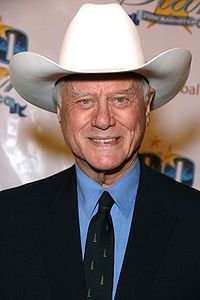 LARRY HAGMAN. cr: EXPRESS NEWSPAPERS




PRODUCT NEWS:

YURBUDS are the only earphones which are designed to contour to the ear, so as to be comfortable when running and doing sports and not to fall out. They provide perfect sound quality, are sweat and water resistant and provide ambient noise protection allowing outside sounds to be better heard, for safety.

YURBUDS are sized and come in various colours.

Our trialler CHARMAINE said "YURBUDS are a brilliant invention. They are so comfortable. All my other ones used to fall out when I was jogging and training but these ones ain't going nowhere! I like the twist lock to hold them in the ear. Best ever."

www.yurbuds.com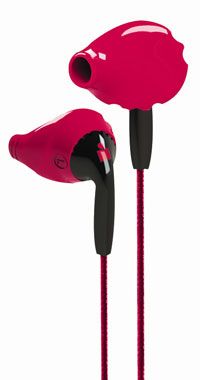 YURBUDS in Pink




Best congrats to the fabulous GOLDIE HAWN who has collaborated with leading Irish candle company, MAX BENJAMIN to launch the destressing \'Calm\' Candle, benefiting her worthy HAWN FOUNDATION.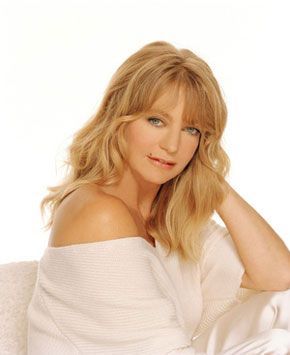 GOLDIE HAWN. cr: CALM CANDLE



www.maxbenjamin.ie


JANE SCRIVNER, the award winning luxury organic skincare brand has just brought out an excellent Nourishing Cleanser which you can buy in a pack with a pure cotton cloth, to make a nice present. JANE SCRIVNER products are always superb and our trialler JOAN says "this is the best cleansing balm I have ever tried. To know it is nourishing my skin is important to me. It feels really soft on my skin but lifts dirt which other products leave behind. I feel truly clean with this product. I like the soft towel as well, much nicer than tissues to remove the grime of the day. It's a luxurious experience for me cleansing my face and neck with the Nourishing Cleanser."

www.janescrivner.com


GUYS' PRODUCT OF THE MONTH

HALFORDS have brought out an excellent 39 piece Motorists' Tool Kit which will keep boys quiet tinkering with their cars for ages! Male trialler JASON said "the kit is a really neat size for fitting in the car and has everything you need to maintain your car - screwdrivers, pliers, metric sockets, ratchet handle........." (oops, he's lost me there but sounds great!)

HALFORDS also do a neat little giftbox containing air freshener, shampoo, polish, wax, etc which is useful for ladies as well as gents. I have appropriated that set myself for my our family cars - Violet, Towrag and Zesty = sorry, JASON!

www.halfords.com

One guy who is allegedly handy with a car is the divine LEMBIT OPEK and here he is, laydeez, avec moi at a recent OK! MAGAZINE bash.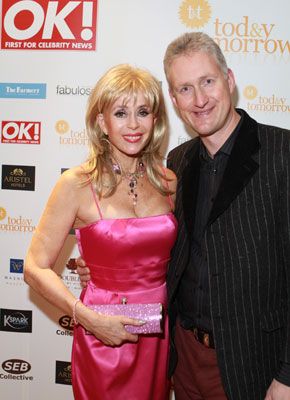 LEMBIT OPEK with SAL




KIDS' PRODUCTS

Thank you for all your enquiries about children's toys. Here are some recommendations, especially for the tricky 6 - 10 year old boys' group;


X ROCKER SENIOR GAMEBAG by BOYS' STUFF.

Gaming chairs are the latest thing, ideal for enhancing the entertainment experience. They link to practically any device through the audio out connection, so can operate as a cinema chair, music chair or gaming chair.

With the BOYS' STUFF range, you can choose between a beanbag, floor-based rocker, pedestal-based chair, specialist flight/driving simulator chair or recliner-style chair. You then select whether you want your gaming chair to be wired or wireless, whether you want a separate vibration motor and whether you want armrests.

Our Junior Trialler JOSEPH, 8 tried the beanbag version and said "it's brilliant! I love it, it is really comfortable and I like to sit in it to watch DVDs. My dad wants to pinch it but he's got no chance!"

www.BoysStuff.co.uk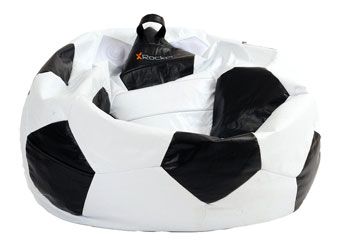 CHAIR - The X Rocker




VTRIKER ELITE 3-WHEEL SCOOTER from UKAYED.

JOSEPH also went wild for this exciting new, easy to ride, split legged scooter.

There's no pushing or touching the floor with this one (could suit lazy me!) You simply place one foot on each side, then the unique V-shape design enables you to move your legs in and out while stationary on the platform. Easy peasy, it's a pedal free and battery free ride.

There are different riding styles to hone kids' tricks and skills and it's great exercise for all the family - if the adults can get near it!

The VTRIKER ELITE's practical features, including solid construction will help establish it as the next must-have in ride-on toys: the safety grip handles, non-slip footplates and dual braking system minimise the risk of accidents and it's easy to carry around, weighing in at only 9kg. 4 COLOURS.

JOSEPH said, "it's easy to ride and I didn't fall off once, which pleased Mum. You can do lots of different things with it. I'm the first one to have it at my school and I am so pleased."

The Vtriker Elite is available from www.amazon.co.uk. For more information visit www.vtriker.com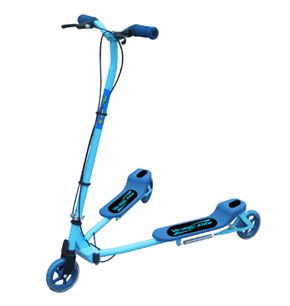 The VTRIKER ELITE




THE SPLITSTER.

THE SPLITSTER is the brilliant new remote control stunt car from UKAYED. It performs back flips, 360° turns, splits down the middle, spins in a circle with lights ablaze … the list of tricks is endless!

It has a robust design and is easy to control. The car can be operated like most other RC cars with even better performance as you control both sets of wheel at the same time. By reversing one side and accelerating the other, it stands up and spins on the spot.

The Splitster has been carefully designed for indoor and outdoor use, so you can practice your extreme control skills on your own or with your mates. Other practical features include an AC adaptor and built-in rechargeable battery; 1 x 9v PP3 standard battery included for the controller; and energy efficient LED lighting ensures batteries last longer.

It's a truly great gift for little kids and big kids. The Splitster is available from www.amazon.co.uk. For more information visit www.splitster.co.uk

JOSEPH said "I have had remote control cars before but this one is the best. And the battery lasts a long time which is great."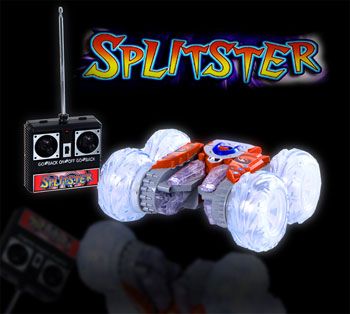 THE SPLITSTER




Other great kids' prods are:

OTHER GOOD KIDS' PRODUCTS / SMALLER:

Fun educational MULTI BANDZ Glow In The Dark wristbands - brightly coloured skinny bands printed with the multiplication times table. The trick is to only give your kid a second band when he or she knows the table on the first one = great idea and worked well with Junior Trialler CHARLOTTE. Before starting to play with the MULTI BANDZ, CHARLOTTE, 6 told me "4 plus 5 is 6"! Now she is going from strength to strength with multiplication, which is much harder than addition as we all know - I will be ditching the calculator soon and booking CHARLOTTE! Her mum SARAH said, "she was never interested in multiplication before but now wants to get the bands."

www.multibandz.co.uk

Another great educational product is multi award winning manufacturer KLOO's MY ZOO Reader Cards, where kids read words and make sentences to collect animal cards and build a zoo. There are 3 games and thousands of possible sentences in each pack. All young kids love animals and are fascinated by zoos and CHARLOTTE and her sister EMILY were no exception. Look at the video before you start playing at: www.readercards.com

www.kloogame.com

And if the kids just want to play cards, try the CARTAMUNDI STAR WARS packs. The HEROES AND VILLAINS pack features 55 STAR WARS characters (didn't realise there were that many!) and the POSTER pack features 55 STAR WARS posters from around the world. JOSEPH's verdict : "cool!"

www.cartamundi.co.uk


STOP PRESS: the fabulous ROSE-MARIE's latest concert at THE LEICESTER SQUARE THEATRE was brill with the Irish songbird on top form and the audience including DAVID VAN DAY, SUE MOXLEY, DUNCAN BANNATYNE and NICOLE FARADAY. Pic and copy re ROSE-MARIE above and here's a pic of moi with gorg actress NICOLE FARADAY at the fun after party at THE HAMPSHIRE HOTEL.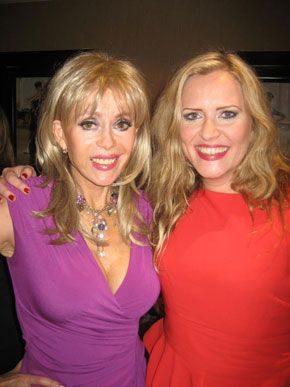 SAL with NICOLE FARADAY



My lively coloured frock is by COAST, btw.


And finally HEALTHY CAKES are NOT a contradiction in terms! Talented young cakemaker extraordinaire POPPY CORBETT can make wheat free, dairy free and sugar free cakes that taste delish and are not expensive. How she does it I do not know but my Friends and Family all love POPPY's masterpieces. Just as yummy, if not better, than a normal cake but good for you and safe for diabetics, cancer patients, wheat allergic types, etc. Visiting peeps who are NOT diabetic, ill or health conscious can just add cream - bon appetit!



[email protected]

/ 07951 483 103.


JADE'S PICKS: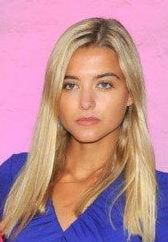 JADE HG headshot. cr: CONTACT MUSIC



A fab new edition to my exercise machinery is the BSLIMMER VIBRATION MASSAGE PLATE. I have been using it for one month now and am loving it! It comes with a written manual as well as an introductory CD and assembly instructions, as well as with power cords to ensure a full body workout. It is an excellent way to increase body tone, strength and speed. I have formed a routine that best suits me, consisting of the knee flex, lunges and arm exercises using the power cord. Like all exercises, you must ensure to keep your back straight at all times. As the BSLIMMER is used in the comfort of your own home, I would highly recommend it to those with busy schedules. You can set it for your own preference, choosing the vibration speed and the timed programmes consisting of different levels. Vibrating all the muscles in your body and with consistant use, you will definitely see a difference quickly with this one.

'The Bslimmer® Colours Vibration Massage Plate is available at www.amazon.co.uk. For more information visit the website and watch the video:

www.medicarn.com

Once you have a fitness regime, you can eat more! A delicious discovery I have recently found is BOOJA BOOJA organic and vegan ice cream. Free from gluten and sugar, it is a wonderful frozen dessert. It comes in an array of flavours and amazingly it's made out of (4) healthy ingredients only - water, agave, cashew nuts and coconut. This truly is a healthy, guilt-free alternative to ice cream!

Available at WHOLE FOODS.


BEAUTOPIA Mobile Spa has found a niche due to its excellence and convenience. As it is a mobile spa, clients can enjoy being pampered in the comfort of their own home from a wide range of treatments. I was lucky enough to enjoy a traditional Swedish massage. The masseur or masseuse likes to discuss with the client their personal needs and concerns and treat you accordingly for best results. Appointments are available seven days a week from 9am-9pm, covering most of central London. Treatments include massages, facials, waxing, manicures and pedicures etc. So, whether you are a working person, a busy parent or just someone in need of a little pampering, BEAUTOPIA can fit in with your time schedule. They have several friendly and highly qualified staff: the manager ANNA is very efficient and my masseur SLAV has great hands!

All information can be found on the website: www.beautopiauk.com


And, for fun and a bit of history combined, I highly recommend visiting the VICTORIA AND ALBERT MUSEUM before the 27th January to enjoy the wonderful HOLLYWOOD COSTUME EXHIBITION. Beautifully set up in 3 rooms the exhibition is displaying over 100 costumes from some of the most iconic films made to date (Some Like It Hot, Titanic, Black Swan.) As well as celebrating the glorious costumes it gives you a feeling for the talented costume designers involved, where they explain the vital contribution costume gives to a movie and the thought process behind each of their creations. An extremely interesting and fantastic exhibition, I think I may have to go again!


Finally I have just had my teeth whitened at the fabulous LOVELITE clinic, 144 Harley Street W1 (0845 505 0805).

I was always rather sceptical about the process; however after seeing a huge improvement immediately after my treatment I have to admit how wrong I was! The treatment only took 35 minutes and amazingly afterwards my teeth were 8 shades brighter! They have a wonderful team working at LOVELITE who will take great are of you, as Jourdan did with me. They provided me with an aftercare programme and away I went (with noticeably whiter teeth!) They suggest having the treatment twice a year if you want to retain the whiteness.

Highly recommended!

All details can be found on their website: www.loveliteuk.co.uk


Thank you for reading the column. Please contact JADE and me at:



[email protected]



and check out my websites at:

www.sallyfarmiloe.com

www.kazzyandsally.tv