Hello Readers,

Welcome back to my column. In this issue I want to discuss the benefits and need for positive thinking for it seems to me that life is more pleasurable if we think of our glass as half full instead of half empty.

I've had a busy but fun few months travelling back and forth to our house in France, visiting my daughter in New York and I feel fortunate that we have managed to find good weather most of the time. We were even lucky over here with some sunshine when we attended Henley Regatta and when we attended a wedding in Grasmere in the Lake District on the one day it wasn't sheeting down with rain. This wedding was memorable in other ways too for the bride was stuck in traffic and was forty five minutes late; the registrar had only five minutes to stay before she had to rush off to the next wedding. So the priest went straight to the declaration of consent, the blessing and exchange of rings, talking so fast I didn't understand a word; the register was signed and all this within the allotted five minutes! I've heard of speed dating and speed networking but this was my first speed wedding! The priest thought on his feet and what could have been a disaster turned out to be one of the happiest weddings I have ever been to and one which we will all remember! At the reception another uplifting moment occurred when a young man came up to me and said that I probably wouldn't remember him but he had attended one of my Dinner Dates Balls ten years ago, met a girl in the bar and married her!

Another event which stands out in my mind was my first visit to our local pub theatre, The Tabard Theatre in Chiswick which I reckon I must have walked past for over thirty years and have never had any interest in finding out more about. However a young man called Adam Dutton who works in reception at my local health club mentioned to me that he was performing in Cole Porter's musical 'Jubilee' at this Theatre; I had not known he was in the acting profession and being the curious person I am, I suggested to my husband that we go and check out his performance. The Tabard Theatre is small and only seats about seventy and the actors perform on the floor; we purchased our drinks from the pub below and sat down wondering what on earth to expect. Well I have to tell we were both amazed and totally entranced by the production from start to finish; Adam and the rest of the cast were extremely talented giving first class performances and in my opinion this show should transfer to the West End. It was just as slick as anything I have seen in town plus it's aptly entitled for this year of celebrations. If you haven't seen it, I strongly recommend you look up their website www.tabardtheatre.co.uk and book your tickets now.

Throughout my life I have enjoyed feeling enthusiastic about many things but over the past few months I have noticed a growing trend of negative thinking, whingeing, fault finding and people feeling sorry for themselves. Life can be tough but all the criticism in the world is not going to make things better, hence my article 'Don't Take Things for Granted - Appreciate What You Have!'

Happy days everyone,
Best wishes
Hillie
www.hillie.com




'DON'T THINGS FOR GRANTED - APPRECIATE WHAT YOU HAVE!'



I understand there are times when we all need to complain however there is a difference between a whinge and a genuine complaint. For example in a restaurant if you are served unacceptable food or the service is bad you must alert the manager otherwise you are condoning the faults. You will also be helping the restaurant by giving them a chance to rectify their mistakes rather than acquiring a bad reputation. All businesses should appreciate constructive criticism; it's a positive whereas whingeing is purely negative and not only brings the moaner down but everyone else in earshot!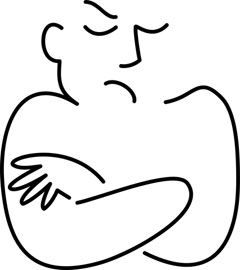 It seems to be a national pastime to whinge about the NHS but I don't think we realise how lucky we are to have a publicly funded healthcare system. The TV series 'Doc Martin' is immensely popular in the States partly because no-one can quite believe you can see a doctor without first having to fill in forms and hand over money.. Even though my daughter has medical cover paid by her employers, every time she has a doctor's appointment she has to pay 50$ to see him plus any medicines prescribed and any further treatments. There are many in the States who cannot afford healthcare and do not qualify for free treatment, for example my son-in-law is out of work and he and my daughter cannot afford to buy medical insurance for him. A few weeks ago he had an accident, cut his wrist, needed ten stitches put in and later removed by the hospital. The bill was 3000$ - they cannot afford it and are hoping they can pay in instalments over many months and years! Over here we take the NHS for granted; we feel it is our right to be treated free in hospital as quickly as possible and whinge if the hospital doesn't live up to our unreal expectations. We forget that in many parts of the world people are grateful for any medical assistance they can get.

Last year rioters took to the streets and looted stores for mainly the designer wear and latest gadgets they felt they should have as an entitlement. In other parts of the world people are so grateful if they just have food and a bed to lie on. No matter how hard we work and how much we acquire, there will always be someone else with more that we would like. Unless we can stop and smell the roses we could spend the rest of our lives running round in circles chasing an elusive dream and never actually enjoy anything at all.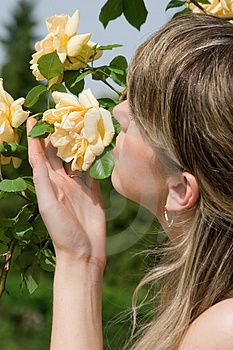 Maybe most of us should wake up each day and just be thankful we are alive and relatively fit and healthy. It's a miracle that our hearts keep beating, our lungs fill up and expel air, our eyes transmit to our brain letting us see, that our ears enable us to hear, all without us having to think about any of it. Start appreciating all the good things that happen to us and the good people we meet rather than missing them when they are gone. Try not to take your health, anything or anyone for granted for life is too transient. I feel very sad when parents tell me they are no longer in contact with their children. I wonder what feelings their offspring will experience when they receive news of a parent's or relative's death. I would imagine they might spend a lifetime of guilt and regret that they did not patch up their differences and spend time with them before it was just too late.

So why not try to live in the now, make the most of and appreciate what you have and you'll find life becomes much easier and more enjoyable.




ASK HILLIE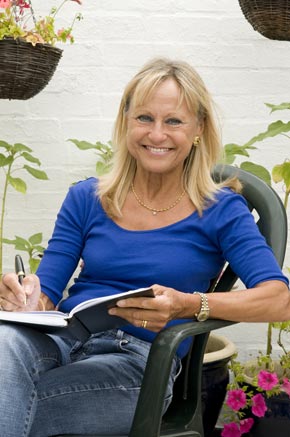 Your chance to get your worries off your chest
Whether it's marriage guidance, relationship advice, workplace or career difficulties, or family problems I'm here to help. A problem shared is a problem halved, so if something is getting you down or troubling you please email me at

[email protected]



Dear Hillie:
My fiancé's children have coped well with the divorce and seem to have accepted my relationship with their mother. However since I moved in with them I feel I need to play the role of a parent more than before but I can't seem to discipline them. They are well behaved when their mother's around but when she leaves me alone with them they play up. I ask them to stop being naughty and they just ignore me. If I lose my temper they say 'You can't tell us what to do, you're not our father!' Sometimes when their Mum comes back they start crying and telling tales about me shouting at them. I think they're trying to turn her against me; as she never sees their bad behavior with me she can't understand why I get so cross. I never foresaw this when we got engaged and now I'm worried whether marrying into this readymade family will work! Please advise.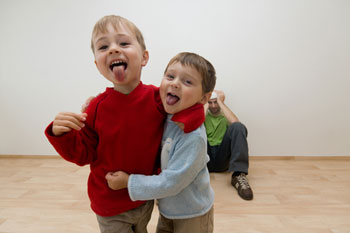 Hillie says:
This is not an unusual situation. The children are used to getting all their Mum's attention and probably resent you diverting some of it away from them. The younger the child, the easier it is to cope with. First of all stop feeling responsible for them; they are not your children and you do not have to be a disciplinarian. Rather than criticising them and telling them off, try to gain their confidence and trust as a friend and you'll find it a lot easier to influence them. When their naughtiness turns to bad manners explain that this makes them unattractive company and leave it to your fiancé to deal with. Also make sure you are not left alone with them until you feel happy about it.


Dear Hillie:
When my girlfriend's marriage broke up I befriended her and she, my husband and I became close. We took her everywhere and we were all so comfortable with each other we would lay on either side of my husband on the bed with his arms round us. I trusted my husband completely and used to boast to my friend that he was 'steady as a rock' and a 'cut above other men'. I'm a singer and a few weeks ago I travelled to the North to do a week's cabaret in a hotel. It was a good engagement which I wanted to do but I also felt guilty about leaving my husband for a week. So I asked my girlfriend to look after him. When I got back she took great delight in telling me that my husband was no different to other men and gave an intimate account of what they had been up to. My world has crumpled and I feel betrayed by both of them. What should I do?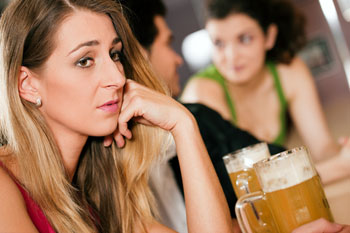 Hillie says:
Discard your friend for a start and learn never to be so naïve again as to hand your husband over on a plate to any woman. They have both betrayed your trust and you need to have a serious discussion with your husband about his conduct if you are to have a future together. If you can be assured by him that this was a one off situation which he really regrets and promises it will never happen again, then give him a second chance. However if he betrays you again I would think carefully about whether you want to continue your marriage.


Dear Hillie:
Last year on her seventeenth birthday my daughter came home and announced she was pregnant. Eventually after days and nights of soul searching and talks with me into the early hours, she decided to have an abortion. She had a termination and now a year later she is blaming me for 'making' her get rid of the baby; she no longer talks to me and says she is leaving home. I am at my wits end; she lost her baby and now it seems I am losing my daughter! What can I do?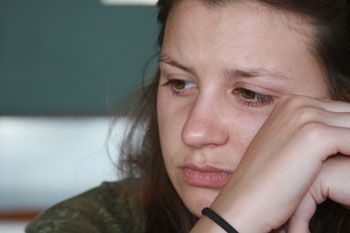 Hillie says:
Many women suffer enormous feelings of guilt and depression after an abortion. Although it was your daughter's decision to have an abortion, it seems difficult for her to accept responsibility for her action and she finds it easier to blame her nearest and dearest, you. Whatever opinions you expressed to your daughter during 'the days and nights of soul searching and talks', your daughter made her own mind up to have a termination and you mustn't blame yourself. Your daughter needs professional help and I advise you to urge your daughter to see her local GP to get a referral for some much needed counseling. In the meantime be as patient and supportive as you can and I'm sure given time with professional help she will come back to you.



Hillie Marshall
Hillie began her working career as a radiographer and then started in show business as a singer and actress, eventually being theatre producer for her company Edwardians Unlimited. Following her divorce in 1989 and with two young children to bring up, she founded Dinner Dates, the social events and holiday Company for single people. Today Dinner Dates is the UK's longest established company of its kind with over 17,000 members nationwide. The phenomenal success of Dinner Dates for singles gave Hillie the idea of a social events company for couples, so in 2007, she set up Dinner With Friends, the UK's first couples only dining club. In July 2011 she sold both companies.

Not only is Hillie a successful business entrepreneur, her experience with people has been put to good use and, as both an Agony Aunt through the internet and in magazines, she offers advice and a sympathetic ear to thousands, making sense of personal and relationship problems.

Hillie is an accomplished author and has written three successful books on relationships. She has given relationship advice on numerous TV and Radio shows such as GMTV, Richard and Judy, The Big Breakfast, Esther Rantzen, Kilroy, The Vanessa Show, The Time The Place, Carlton's After 5 and was 'Dr Date' for LBC.

She has two children Nicola (32) and Jamie (29) and lives in Chiswick with her husband Angus.

You can e-mail Hillie at: [email protected]
Her books: 'The Good Dating Guide', 'Hillie Marshall's Guide to Successful Relationships' and 'Agonise with Hillie' can be bought on line at: www.hillie.com

Words copyright: Hillie Marshall 2013