Dear Readers,

As you may have gathered from the front cover, July 2010 marks the 21st Anniversary of my company Dinner Dates. I have had so much fun running my company but now I've reached retirement age I decided to sell it and spend more time with my husband, visiting my daughter in New York and concentrating on my writing. Who knows I could have more books inside me to write yet! I just need the time to do it.

It seems only yesterday that whilst I was going through an acrimonious and lengthy divorce, I asked the advice of two girlfriends as to how I would ever meet someone new. In those days only one-to-one dating agencies were available and the idea of meeting a stranger under the clock at Waterloo station wearing a red rose and a nervous grin filled me with fright! As I was telling them how I was going to miss being taken out with my ex-husband's friends to lovely restaurants and social events my friend Julie wondered aloud why no businesses arranged dinner parties to introduce single people to each other like I had been doing privately for years. (I had always been a keen but unsuccessful amateur matchmaker who was forever holding parties to introduce my single girlfriends to my ex-husband's available friends and associates!) Both girls dared me to start an events introduction agency and Dinner Dates was born.





From simple beginnings of a weekly dinner party in the restaurant at the Belgravia Sheraton for a year we now host well over a hundred events annually including dinner parties and black-tie balls in prestigious London restaurants and private members' clubs, opera, ballet, theatre & cultural outings, sporting events, weekend breaks and holidays abroad. From zero in 1989 we now have over 17,000 members and there have been hundreds of success stories and marriages.





Life was certainly hectic though always great fun for when I started Dinner Dates, in addition to bringing up two small children, I was still performing as a singer all over the country and as a producer I was putting on Old Time Music Hall and Variety shows with my company Edwardians Unlimited. Through Dinner Dates I made thousands of new friends and was able to fulfil my personal wish list of attending all the best restaurants and private members clubs, seeing all the latest theatre productions, opera and ballet, historical buildings, art galleries and museums, learning new sports and attending social events such as Henley Royal Regatta and Royal Ascot and holidaying as far afield as Cape Town and Hong Kong!





All this was achieved by becoming a persuasive sales person and convincing my customers that they would like to do the same things! My wish list continues for I had always dreamed of discovering Asia and last year I took a group to China and another this year to Vietnam; I have always wanted to step inside a pyramid and so this October I will take a group to Egypt!

I also, indirectly, met the man of my dreams through Dinner Dates! Fourteen years ago my present husband returned to England after working abroad for many years and his first assignment was to host a golf event for his company's clients. Horrified he explained that he couldn't play golf, whereupon his boss retorted that he had better hurry up and learn! He decided to have tuition at a golf club in Richmond and as luck would have it he was practicing his swing on the green the very day I hosted a golf event at the same club! He noticed a bossy blonde rounding up her troops at the driving range and finally curiosity got the better of him and he came over to introduce himself to me and ask what was going on. He soon found out and although his golf never improved he certainly got the 'birdie' that day!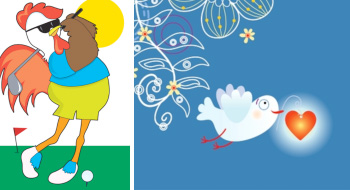 Everything happens for a purpose and I often silently thank my ex-husband for leaving me when I think about how different my life might have been and the lives of thousands of others if he hadn't walked out. Twenty one years ago I would never have imagined I could give advice on relationships and write books on the subject; however through solving my own life difficulties I found enjoyment in helping others. I still get a thrill when I receive a phone-call or email from a happy member to thank us for introducing them to the person of their dreams. Last year a man who had recently returned to Dinner Dates gave me a photo of his daughter who was six that day, she was the pride and joy of his life and he announced that without me she would never have been born! Apparently I had introduced him to his ex-wife at one of our Christmas Balls and although things eventually fell apart between them, they had produced this lovely young girl and he could never thank me enough. I was really taken aback when I looked at her photo and realised how many other children must have been created because of Dinner Dates!

Life at Dinner Dates never stops and we have lots of exciting events to look forward to this July and August including our 21st Anniversary Ball at the Park Lane Hotel on July 24th, Henley Royal Regatta, Polo at Cowdray Park and a bank holiday break exploring Milan and the Italian Lakes. If you're single, why not join us?





Wishing you all a happy, sunny and carefree summer,

Best wishes

Hillie Marshall
www.hillie.com
www.dinnerdates.com
www.dinnerwithfriends.co.uk


ASK HILLIE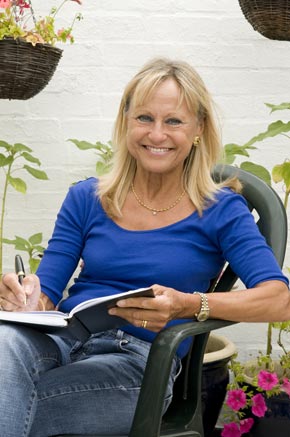 Your chance to get your worries off your chest

Whether it's marriage guidance, relationship advice, workplace or career difficulties, or family problems I'm here to help. A problem shared is a problem halved, so if something is getting you down or troubling you please email me at

[email protected]




Dear Hillie
I'm in my early twenties and I started going out with an eighteen year old, Ken from work. I slept over at Ken's house and we tried to have sex but he just couldn't keep do it. However I didn't mind because I was falling in love with him. The major problem was that we never had time to see each other and after a month he dumped me because of this. Then I found out that he had slept with another girl from work while he was still seeing me and I just can't stop thinking about the two of them together. Now he's started chatting up other girls in front of me.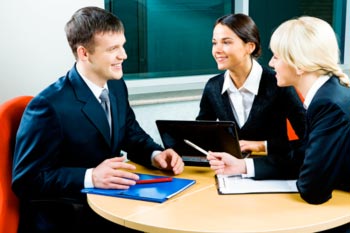 The thing is that it felt so right us being together and everyone else thought so too. He even told me I was the only one he could really talk to. What is worse is that we were friends before so now I have lost him as a friend as well. I feel like handing in my notice but I really love working there so I just don't know what to do. He was a major part of my life, but he never made any effort to see me after I slept at his place and I only saw him out of work when I made the arrangements. Please help.

Hillie says:
Ken appears to be a typical eighteen year old trying to find his way in the world and wanting to have as many girls as possible. You should try to understand him for what he is and move on with your life. You love your job so stay with it and try to avoid relationships at work as they often lead to complications. So aim to keep your social life completely separate and join as many outside activities as possible to try to make new friends. Once you start meeting new people and making a new life for yourself in your spare time Ken's juvenile behaviour will cease to upset you any more.


Dear Hillie
I'm in my mid twenties years and in a lovely long-distance, non-sexual (as yet) relationship with a forty two year old married man who has two daughters and lives in my home country, Brazil. My problem is that I do not know if it is love or not.

At present I am doing an MBA in London and obviously have a very bright career ahead of me. I am also very ambitious and boys my age have never really attracted me. I find guys boring after a while and not usually up to my level. However he is very different! He's worldly wise, charming and has a great sense of humour. We've been the best of friends for three years and he has been always there for me whenever I've needed help or advice. He's been an immense support without ever asking for anything in return. I have been attracted to him since the first time we met but I feel guilty each time I think about his daughters. I imagine how I would feel if my dad was involved in a relationship like this.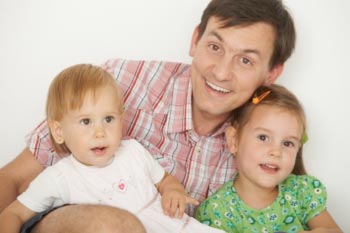 Although we telephone and e-mail each other regularly I have never told him I love him but he is very vocal in expressing his feelings for me. However the last time I went home we talked and decided that we can only be the best of friends. The practical side of me says forget about him and find another boy friend but the other side stops me by comparing other guys to him. I will be returning home soon and will obviously meet up with him. I'm not so sure if I want the relationship to stay non-sexual - after all we've only got one life so why not make the most of it? What's your advice?

Hillie says:
You really have no choice. He is legally and morally bound to another woman, has two lovely daughters and he is being unfair to all of you by playing with your emotions. If his marriage is over and he truly loves and wants to be with you, then he will formally separate from his wife and be free to have a life with you; but until that time leave him well alone. By all means enjoy and make the most of every moment of your life but not at his wife and daughters' expense!


Dear Hillie
I've known Liz for almost a year now. I fell in love with her the first time I met her however I've tried to forget her ever since I knew my best friend was after her. It was painful to see them together. Liz treated me like her buddy; she would tell me her problems and I would tell her mine. Then one day she told me she didn't like him any more and my hopes soared! Sadly for me they soon patched things up again. Once I actually confessed my feelings to her and she was very surprised because she said I was her buddy. I sent flowers and letters professing my love for her but she repeatedly says that she loves her boyfriend too much. I have even told her that I will wait for her no matter how long it takes but she says I shouldn't waste my time. Nothing's been the same ever since I confessed my love and life seems dim and lifeless without her! Should I wait? Please advise me!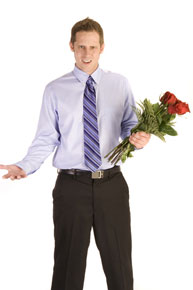 Hillie says:
Don't waste any more of your precious time trying to win this girl's love. She's told you she likes you as a buddy but that's as far as it goes; she's not in love with you. If you continue to pester her with unwanted attention and gifts you may end up losing her friendship as well. Don't be depressed and never ever think of rejection as a reflection of your self worth. Not everyone we are attracted to can be expected to be attracted to us in return. Sadly life just doesn't work that way. Try to use rejection as a useful learning process on the stepping stones of life. Join in as many activities as you can and try to make a new circle of friends.


Dear Hillie
My live-in girlfriend and I split up six months ago but now I feel she is tampering with my emotions. Four weeks ago my sister in-law was killed in a car crash and I was very upset. When my ex heard about it she contacted me to see how I was. She knew I was distressed so she came out to see me and when she arrived she broke down and told me how much she was missing me. I felt the same way and we chatted for hours as we always used to; one thing led to another, we ended up in bed and the next day she left asking if we could see each other again.

We met the following week, stayed in a little country hotel and had a great time laughing and joking and it was so heartening to see her beautiful smile again. We discussed in great detail how we could rectify our problems and realised that most of them stemmed from living together. So we agreed that we should have a much more casual relationship and try and do the courting things again.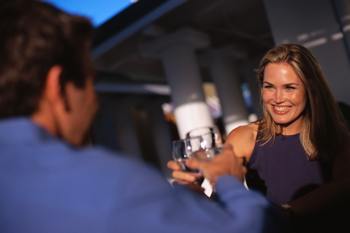 The next week I contacted her and got a very negative response. I asked her what the problem was; she replied that she was having second thoughts and that I should not phone again. Well my heart just sunk and I could not take in what she was saying. I told her I would always be there for her but would not bother her again until she knew what she wanted. Although she didn't contact me I couldn't get her out of my mind. However today she did contact me and dropped a bombshell by saying she is pregnant and is going to terminate the baby. My heart feels as though it's being ripped apart. In less than a month I have lost my sister in-law through tragic circumstances, I thought my ex and I had sorted out our relationship only to find that all we had said meant nothing to her and now I'm going to lose the child I've always craved for. Where do I go from here? I feel so alone and confused.

Hillie says:
You have been through a really tough period and although this might sound like an old cliché, time is the best healer for the pain you are feeling. I am not sure that your ex is telling you the whole story as to why she suddenly had second thoughts about your relationship and also the background to her pregnancy. Remember you were apart for several months and only got together again less than four weeks ago.

Send her a letter saying that you fully accept her decisions but would appreciate another meeting to discuss matters on a purely friendship level, no strings attached. You need to know what her real predicament is. She sounds very confused and might appreciate some unconditional help to see her through her bad time. Staying on the sidelines and helping her as a friend might also help you to come to terms with your own grief.



Hillie Marshall
Hillie began her working career as a radiographer and then started in show business as a singer and actress, eventually being theatre producer for her company Edwardians Unlimited. Following her divorce in 1989 and with two young children to bring up, she founded Dinner Dates, the social events and holiday Company for single people. Today Dinner Dates is the UK's longest established company of its kind with over 17,000 members nationwide. The phenomenal success of Dinner Dates for singles gave Hillie the idea of a social events company for couples, so in 2007, she set up Dinner With Friends, the UK's first couples only dining club. In July 2011 she sold both companies.

Not only is Hillie a successful business entrepreneur, her experience with people has been put to good use and, as both an Agony Aunt through the internet and in magazines, she offers advice and a sympathetic ear to thousands, making sense of personal and relationship problems.

Hillie is an accomplished author and has written three successful books on relationships. She has given relationship advice on numerous TV and Radio shows such as GMTV, Richard and Judy, The Big Breakfast, Esther Rantzen, Kilroy, The Vanessa Show, The Time The Place, Carlton's After 5 and was 'Dr Date' for LBC.

She has two children Nicola (32) and Jamie (29) and lives in Chiswick with her husband Angus.

You can e-mail Hillie at: [email protected]
Her books: 'The Good Dating Guide', 'Hillie Marshall's Guide to Successful Relationships' and 'Agonise with Hillie' can be bought on line at: www.hillie.com

Words copyright: Hillie Marshall 2013