THIS PAGE IS SPONSORED BY EASTENDERS
www.eastenders-calais.com
THE GRAND HOTEL,
King Edwards Parade, Eastbourne
Tel: 01323 412345

Is very grand indeed. They hold monthly artistic and gastronomic events that are out of this world. For instance, last month they hosted a performance of Bizet's passionate love story Carmen. Champagne interval, followed by a gourmet dinner with wines.

On Tuesday, 14th October a German Food and Wine Evening at the MIRABELLE Restaurant. From what I have read, it sounds wonderful I shall be there.

HUGO's,
51 Princes Gate, Exhibition Road, Kensington, London.
Tel: 020 7596 4006

To round off an evening at The Royal Albert Hall, listening to the Proms, a short walk will bring you to Hugo's, where you can sit on a wonderful terrace overlooking tree filled, leafy gardens and sip a glass of bubbly at only 11.50 pounds a bottle.

The owners, Carol and Bryn, specialize in organic dishes like Eggs Benedict or Florentine, (organic eggs from Rookery Farm). Steak, from the grasslands of Pembrokeshire or a tender rack of Welsh Hill Lamb, from Snowdonia.

An All-day Brunch menu, and in the evening a choice of 10 starters and 10 entrees. Kitchen closes at 10:45. Plenty of time to dine under the stars, and reflect on the beauty of life.

SAINSBURYS,
Everywhere

START THE DAY: The Refreshing Way with "Taste the Difference", Farmhouse Raspberry and Redcurrant Jersey milk Yoghurt blended with plump berries to give a tangy, fruity flavour.

FINISH THE EVENING with a Gourmet Dinner followed by relaxing in a comfortable Lounge, or your Club Bar, sipping an after dinner digestive and smoking a cigarette or cigar. Conducive to relaxation after a 'run around' day.

To counteract the effects of nicotine here is a special EXERCISE FOR SMOKERS.

FIND A TREE Trees give out OXYGEN, which keeps you healthy. We breathe out Carbon dioxide, which keeps the Tree healthy.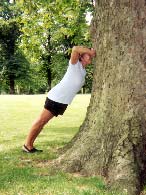 Push Away –Breathing In Oxygen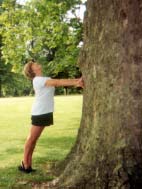 Bending back into the Tree, Breathe Out Carbon Dioxide.



Try and exchange 30 really deep Breaths a Day.

ROBIN's CRUISE AND SOCIAL NEWS,
Robin Kent, 5 Fincham Court, East Preston, West Sussex. BN16 1HR
Tel: 01903 785 901

Robin loves cruising the Oceans and also cruising the social scene. Tea parties in Mayfair, coffee society in Worthing, lunches in Winchester, Pubs in Sussex.

A Reception and Dinner Party will take place at OGNISKO the Polish Club at 55 Exhibition Road. Full of baronial splendour this is a gorgeous venue for a Party. Put Tuesday 21 October in your Diary and let Robin know that you are coming. Dinner is excellent and not expensive.

CHRISTMAS IS APPROACHING - Gentlemen take heed, your ladylove might like to GIVE YOU a DIAMOND TIE-PIN to complete your elegant ensemble. Watch out for Diamonds and Bubbles in the next issue of your favourite website.

SHEPHERDS TAVERN,
Shepherd Street, Mayfair.

A great Pub, originally built in 1735, it retains a lot of olde world charm. The Dining Room upstairs is spacious and a perfect setting in which to enjoy their traditional homemade Steak and Stilton Pie containing pieces of steak simmered in ale and stilton cheese. 6.95 pounds and a glass of great wine at approx 3.15 completes their picture.

HAPPY BUBBLES and DIAMONDS

Joan THE SLENDER GOURMET


AND NOW A MESSAGE FROM EASTENDERS

EASTENDERS is a NO FRILLS Cash & Carry situated in easy reach of both the Channel Tunnel exit and the Ferry terminals, retailing wine, beer and spirits in the range of budget wines and spirits for everyday drinking thro' to those for the 'Price no Object' afficinado.

Created by Dave West who, in 1989 began his preparation to establish a commanding presence in what was to be a new market resulting from the enactment of the Single Market Treaty. His NO FRILLS approach, allied to the retail philosophy of STACK HIGH AND SELL IT CHEAP is central to the company's culture and has ensured that the store has achieved the objective set in 1989, that of a commanding presence.

Today's store is probably the largest independently owned retail outlet of its type in the world, offering wines, beers and spirits from all major countries, and as a result of the quality of the products allied to their retail price, it enjoys an enviable degree of customers.

In addition to the outlet in Calais, EastEnders also has a retail outlet on the Franco-Belgium border retailing tobacco products, same emphasis on keeping the cost down, and is in easy reach of Calais.

Tel. Direct: +33 321 34 81 87
Fax Direct: +33 321 34 81 70

visit our website: www.eastenders-calais.com