The world, dear readers, has gone BONKERS! More than normal. Guess who has won the Nobel Peace Prize? AL GORE!!!!!!!!!!!!!!!! This allegedly lily livered neo-hippy liar has won this nauseating sounding award because of the alleged LIES he has peddled to the uneducated. His alleged lies about global warming have even caused the courts in this country to CORRECT the tosh he's written about climate change. Because its oh sooo trendy to be stupidly 'green', the Government allowed our schools to show AL GORE's 'pack of lies', An Inconvenient Truth. The inconvenient TRUTH is that the British Courts have found that AL GORE has made ELEVEN convenient LIES! So much so that the court ruled that as the film stood it breached the 1996 Education Act which forbids the showing of 'partisan political propaganda' in schools. The Court ordered that all lies must be corrected if the film is to be shown in our schools. His film is just a lefties/democrat rant. I've said it before MANY times and I'll say it again: don't believe this nonsense! Global warming is cyclical. End. We can't stop it. Cut pollution yes, but it will NEVER change the climactic cycles of the Earth. Governments love it because they can increase our taxes with the pretext that it's a green tax. Don't believe a word of it, dear readers. This year's Pride of Britain Awards, the annual awards to commemorate the heroics in the common people -AL Gore take note: heroes without lies!- kicked off in style at the ITV studios in South Bank, London. This year's awards were well attended. Guests included: JK ROWLING, EMMA WATSON, RICHARD -'HAMSTER'- HAMMOND, TARA PALMER TOMKINSON, BILLY ZANE, KELLY BROOK, KARA TOINTON, KIRSTY GALLAGHER, SUGABABES, WESTLIFE, RACHEL STEVENS, ALEX CURRAN, DAVINA McCALL, the UNELECTED Prime Minister GORDON BROWN and PRINCE CHARLES. Good to see that the heroism of young people who find themselves in extremely difficult circumstances whilst helping others is rewarded. OK, that's my Mr. Nice Guy bit for the year.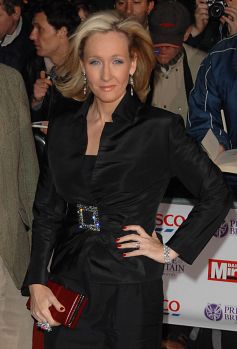 JK Rowling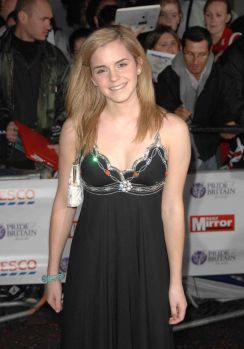 Emma Watson



KATE MOSS caused a bit of a stir in Oxford Street this month and not because she was mixing her lines, but keeping her nose clean to support the launch of her hair dresser -JAMES BROWN- 's new hair care products. Launched at Boots, there was the usual media scrum -front row me- as Kate did her usual few seconds' stint of posing. We took cash bets beforehand to see who could estimate her actual posing time whilst we took the pics. My bet was 101 seconds, whilst other colleagues bet between 10 seconds and over 4 minutes. Amateurs! She gave us 98 seconds of her time. I missed it by 3 seconds! Next time, huh.


Kate Moss and James Brown



The 21st Q Awards took place once again at the Grosvenor House Hotel. The red carpet bun fight was reasonably well attended, with KYLIE MINOGUE, KT TUNSTALL, SUGABABES, IAN BROWN -who had slash marks on his face, not urine sadly, I do mean cuts- KATE NASH, STEREOPHONICS, KAISER CHIEFS, KANO, PAUL McCARTNEY, DAMON ALBARN, et al. The music magazine's awards have been so well known and cherished that AMY WINEHOUSE left her 'Q Award' for Best Album -Back to Black- in the toilets at Bar Soho, Old Compton Street, London. KYLIE MINOGUE showed us that she recovered well from her cancer scare and looked fab in her tight black dress. KYLIE won the Q Idol Award. For girls? Hmm.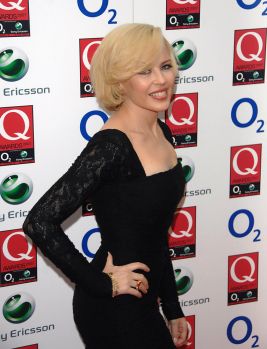 Kylie Minogue



This month, dear readers, I took the opportunity to go to Margarita Island off the Venezuelan coast to brush up on my flying. What better opportunity to do this than on a tropical Island. Flying my cousin's twin engined Piper we flew all over the island and neighbouring Islands to take aerial pics. OK, it was good fun, but it could've been much better. Every little move had to be reported to the control tower - like being married- and it was spoilt a bit. I wanted to fly low over the beaches and scare holiday makers, see the dolphins, loop the loop, go on steep dives, terrify cattle and just enjoy. Oh no. We had to act like dorky children eating our greens. Best thing was the landing as it can be very tricky keeping the plane level on the approach. I landed - OK, supervised by my good cousin J.L.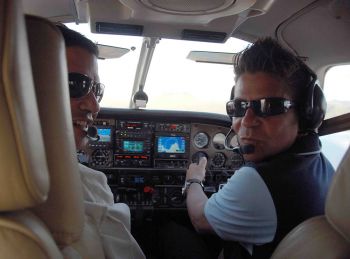 Me flying (Joe Alvarez, in case you forget)


Lastly, I was commissioned to shoot 'Big Brother Brat' DANIELLE LLOYD for a French Ski company. Shoot went well and Danielle was not one bit rude. No one was called any names and we enjoyed the photo shoot. It was very cold that morning but Danielle did well to smile and freeze at the same time. All's well that ends well.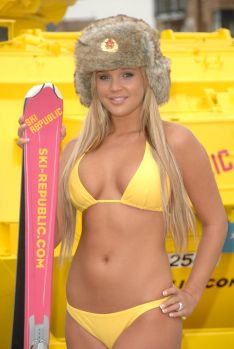 Danielle Lloyd



Over and out, see ya next month.

JOE ALVAREZ



[email protected]



WORDS AND ALL PICS COPYRIGHT JOE ALVAREZ 2007.
Picture of me flying by: NATALIA ALVAREZ.