Welcome to our November issue, dear readers. We hope you like the fab pic of this month's HGUK cover girl, ANGELINA JOLIE who is garnering a lot of critical acclaim for her role in A MIGHTY HEART, as I predicted 2 issues ago!

'ANGIE', as the paps fondly call her, was snapped by our very own JOE ALVAREZ and do check out JOE's CELEBRITY column to read all about KYLIE, KATE, JK and co, not to mention JOE's new hobby of flying, a la JOHN TRAVOLTA.

And to read about TRAVOLTA himself and his fab film HAIRPSRAY, check out my own CELEBRITY FASHION, FITNESS, HEALTH AND BEAUTY page where you can also find out the latest on ROBERT REDFORD and TOM CRUISE and their latest movie, LIONS FOR LAMBS.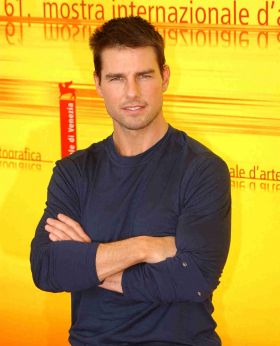 TOM CRUISE.C.r.: JOE ALVAREZ.



JACQUIELINE DAVIS has tragic news of the BENAZIR BHUTTO fracas in her CRIME, SAFETY AND PROTECTION column, NICK POPE reveals all the latest close encounters in WEIRD WORLD and VALERIE AUSTIN tells us about her meeting with PRINCE ALBERT OF MONACO and, on a slightly more mundane level, warns us of the dangers of too much sugar and salt in our diets in MODERN NUTRITION AND HEALTHY LIVING.

Finally LADY JOAN OLIPHANT-FRASER has visited Barnes' fave celebrity hide out, THE BROWN DOG whilst JAMES KNIGHT has been visiting PROPERTY ABROAD.

We hope you enjoy the whole magazine. If you have any queries about anything in HGUK or are interested in advertising in or sponsorship of the magazine, please write to me at:



[email protected]



Do check out my personal website at:
www.sallyfarmiloe.com


Thank you for reading HOT GOSSIP UK and best wishes from our lovely Ed-In-Chief GEORGINA, our dynamic Publisher JAMES and myself,


SALLY FARMILOE-NEVILLE,
EDITOR / DEPUTY EDITOR-IN-CHIEF.