My fave US skin care manufacturers are DR DENESE (www.drdenese.co.uk) whose products are always easy to use, smell nice and really work. I myself am totally hooked on DR D's Home Microdermabrasion Kit which is self-explanatory, not to mention their nourishing Hydroseal range. So I have been waiting in a state of great anticipation to see how DR D's latest prod, their Skin Renewal Growth Factor Serum, shaped up. I am happy to report that, after extensive UK trials for several months, the results are now in and all the guinea pigs' complexions have improved enormously. Not all the serums which claim to "grow" new collagen actually do so but it seems that the DR D SRGFS works on all sorts of different skin types, improving skin tone and elasticity and significantly reducing the appearance of fine lines and wrinkles. But "the proof of the pudding is in the eating" and this is what our HGUK guinea pig PAT said about the new product: "I have been trialling the magical DR DENESE Growth Serum for 6 months now, using it on my face, neck and decollete and I have seen a huge difference in my skin. It is really tight and firm now. People cannot believe I am the age I am! I am over 60 but people usually put me in my 40s now. Before, my skin was looking tired and I was thinking about having cosmetic surgery but now I look youthful again. Thank you, DR DENESE." So now we know: check it out!

If you want to look after your "mind, body and soul" as well as your skin try an Ayurvedic treatment. In fact if you live in the Berkshire area, there is a fabulous AYURVEDIC RETREAT at 32 Friar Street, Reading (0118 958 8190) owned by PARIT DODHIA and MURLI BHATTI. Ayurveda is one of the oldest systems of natural health care, originating in the ancient traditions of India, which can provide lasting relief for all sorts of everyday illnesses ranging from UBS to arthritis. Plus the Ayurvedic beauty products such as supermodel CHRISTY TURLINGTON's fab range are brill and your face will feel as relaxed as your mind, body and spirit after an Ayurvedic facial. Hopefully we will all feel and look as good as the beautiful MS. TURLINGTON.


CHRISTY TURLINGTON. C.r.: CHRISTY TURLINGTON.



If you are a gentleman you may fancy being super sleek on certain areas of your bod. If the small matter of hair is getting in your way, help is at hand. VEET, the manufacturers of the ladies' wax products which I reviewed back in the summer when the pulchritudinous JENNY FROST was fronting their fun "are you a wax virgin?" campaign (I was and now I am not, thanks to VEET) have brought out a great men's range. Our HGUK guinea pig BEN said: "I tried the VEET FOR MEN Hair Removal Gel Cream, their Hair Removal Wax Strips and their LOUIS MARCEL Crystal Gel Strip Wax on various parts of my torso and legs with complete success. I had never tried these sort of products before but they were very easy to use and the results lasted for ages, so much longer than shaving. It wasn't nearly as painful as I had supposed, just a touch uncomfortable, that's all. I didn't feel at all itchy when my hair grew back: I just did it again." Did you now, Ben? Good on you, mate!
The gorg DANIEL CRAIG allegedly waxed up (or is it "off"?) before shooting key BOND scenes for CASINO ROYALE. Presumably, however, gents don't also wax their faces, as we girls sometimes do, as my photo of a sexy but stubbly - looking DANIEL shows!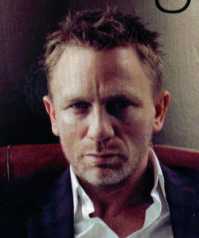 DANIEL CRAIG. C.r.: ASSOCIATED NEWSPAPERS.



My fave new fashion label in a long time is LOVE & ROSES by ADELE BLOOM, whose sister label ADELE is extremely wearable for ladies of all ages and sizes and well patronised by moi! The new label is young, sexy and glam and mixes chic and sophisticated leathers with soft feminine lines in marinos and curly shearling. The garments range from fitted flying jackets to full length coats, cute gilets and an exciting but practical range of hand, shoulder and tote bags, some with fab 'bling' trim. As with all her collections, the lovely ADELE says she intends each of her outfits to be worn "lovingly – any time and forever." But a picture tells a thousand words and all that so here is LOVE & ROSES' best selling garment this season, a sensational black flying jacket which will make you look slim, glam and eminently desirable, laydeez!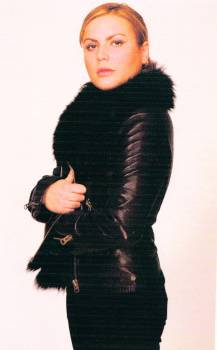 LOVE & ROSES black flying jacket. C.r.: LOVE & ROSES.



For stockists of LOVE & ROSES, contact:

[email protected]



On the evening dress front, PARVEEN COUTURE in Dorset Street, W.1. (020 7486 84 80) is still up there with the best of them. Plus her fab boutique is an absolute treasure trove of gorg accessories including the cutest little evening bags and the most unusual jewellery: ideal for Christmas presents and extremely reasonable prices too. Check out PARVEEN'S chokers, bangles and rings and treat yourself while you are at it. I am off to her boutique as soon as I finish writing this column!
My pic shows one of the designer's many celeb fans, the currently beleaguered HEATHER MILLS MCCARTNEY in a slinky satin PARVEEN evening gown. The lovely LADY MACCA (at least that's her title till The Big Divorce, scheduled for March) is being assisted by 2 hunky GLADIATORS, namely RHINO (the very suntanned one on the right) and HUNTER (the blond one who allegedly had a bit of a ding dong with gorg footie fan ULRIKA JOHNSON, on the left).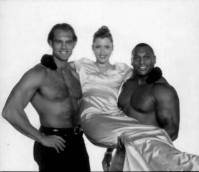 HEATHER MILLS in a PARVEEN COUTURE gown with RHINO (R.) and HUNTER (L.) C.r.: private collection.



If you want to wear one of LOVE AND ROSES' tight jackets or a slimline PARVEEN evening dress you may want to eschew choccy for a little while. If, however, you can eat what you like without getting fat and spotty (let's all work on that, shall we?) do try COCOA FARM's yummy new wine flavoured alcoholic choccy bars; an ideal stocking filler of course but you may feel like trying them yourself. Men love these bars: so macho! Visit:
www.cocoafarm.co.uk
for stockists.

I.D. BARE VITAMINS' Lip Revver Upper is an aptly named little stick which does just that. It locks in your lippy colour and fills in any lines around the mouth as well to prevent feathering and bleeding. The Revver Upper (love that name) is an invisible stick which you apply round the lip edge before lipstick. It fills in any vertical lines you may have as a result of smoking (naughty!) or too much kissing (lucky!) and keeps your lippy in place. Lip lines are smoothed and moisturised with a blend of botanicals and antioxidants vitamins C and E and other ingredients Shea butter and black tea condition the whole mouth for a super smooth pout. You too could soon be looking as pouty as the gorg PAMELA ANDERSON (below.)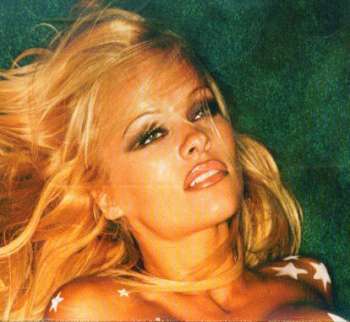 PAMELA ANDERSON. C.r.: STAR PRODUCTIONS.



My Debut Novel of the Year for 2006 is VICTORIA HISLOP's absolutely extraordinary THE ISLAND (HEADLINE REVIEW, £6.99), RICHARD AND JUDY's Summer Read over-all winner. HILARY DOUGLAS, the delightful Education Editor at the SUNDAY EXPRESS suggested THE ISLAND as a suitable book for my 14 year old whose normal reading material is CLOSER, NOW, NEW and all the rest. Being a good mum I decided to look through the book first to make sure there wasn't too much sex (there isn't) and I became totally engrossed. The eponymous island of the title is Spinalonga off Crete which was a leper colony in the last century. I thought the subject matter would be terribly sad and I wouldn't be able to stand it (I did cry buckets at times and so will you if you have a heart) but in the end the story, a family saga, is uplifting and the author's knowledge of Crete and indeed Spinalonga itself makes it totally absorbing. Thank God there is now a cure for leprosy, a truly horrible disease which affects the nerve endings of the face, hands and feet so that sufferers cannot feel pain and can hurt themselves badly, sometimes to the extent that amputation is the only answer and which can also cause severe deformities (lepers were cruelly known as "unclean"). However it is still a major health problem in developing countries, particularly India. If you would like to help (it costs just £21 to help cure one person of leprosy) please visit LEPRA, the Leprosy Relief Association at: www.lepra.org.uk

THE ISLAND is an exceptional first novel and VICTORIA HISLOP has done a wonderful job. MS. HISLOP is married to IAN HISLOP the cheeky chappy "off of" HAVE I GOT NEWS FOR YOU who also edits PRIVATE EYE, a certain scurrilous rag for which I was once a cover girl. That's showbiz, folks!
THE ISLAND is highly recommended.

Thank you for your letters about SILVER WOLF (DELANCEY PRESS, £9.99), the fascinating self-help book for men over the age of 50 which I reviewed last month. As I predicted the book is racing off the shelves and here is a pic of the original SW himself, author PETER CARVELL who, like celeb SW.s RICHARD GERE, PIERCE BROSNAN, RICHARD BRANSON, TOM HANKS, DAVID BOWIE, BRYAN FERRY and FLAVIO BRIATORE, looks PD good for a mature boy.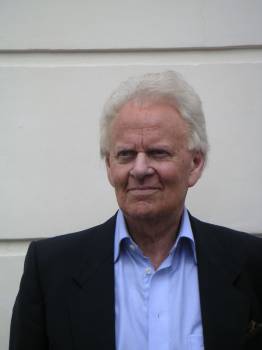 PETER CARVELL. C.r.: LINDA MINDEL.



Thank you for reading my page.
Please email me at:


[email protected]


Check out my personal website at:
www.sallyfarmiloe.com
and do buy my latest best selling book and classic vid (below).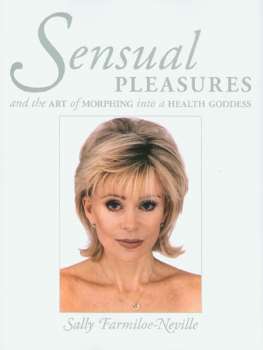 SENSUAL PLEASURES AND THE ART OF MORPHING INTO A HEALTH GODDESS (£16.99) is available from the following outlets:

Delancey Press -

[email protected]

or 0845 4589911
ISBN: 0780953911998

LOO TIME VIDEO available from:

[email protected] and:

http://www.121music.com/pages/video_01/home.html