The BODY BEAUTIFUL SHOW, expertly p.r.d by KUDO COMMUNICATIONS was brilliant this year with thousands pouring in to the Olympia Exhibition Centre to check out the latest health and beauty treatments on offer.

The undisputed star of the show was HB HEALTH (Harley St: 020 7323 1388 and Beauchamp Place: 020 7838 07650 owned by the beautiful and dynamic HEATHER BIRD, with ladies of all ages queueing to find out their biological age at the HB Age Testing Zone, try an anti-ageing facial or have a destressing sports massage with HB's latest practitioner, MARK SELLES. HB were kind enough to let me promote my new book SENSUAL PLEASURES AND THE ART OF MORPHING INTO A HEALTH GODDESS (see the bottom of this page and our esteemed Ed In Chief GEORGINA's column for more details of this magnificent tome!) on the stand as 3 of my contributors to the book are actually from HB: anti-ageing expert HEATHER herself, nutritionist PETER COX and meditation expert RAHAD AFSAL SHEIKH. They were all on great form and I was delighted to meet some of HB's other stars, including CEO BRIAN WHITLEY, conference expert MARIA SOMERS, US anti-ageing consultant JENNIFER KRUP and HB's 'French connection" DR CYRILLE BLUM, who were all working like demons on the busiest stand at the show.
HEATHER recently gave birth to her first child, the truly scrumptious VIOLET but was looking as gorgeous as ever and here she is: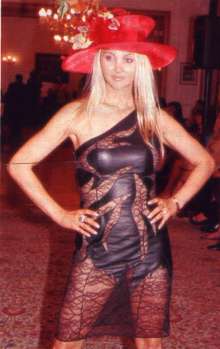 HEATHER BIRD.



I also bumped into 3 of my other contributors at BODY BEAUTIFUL: semi-permanent make-up expert DEBRA ROBSON-LAWRENCE and cosmetic doctors, DR PATRICK BOWLER and DR LUCY GLANCEY who were also frantically busy for the entire show. I have just had my second and final session of lip outlining with lovely DEBRA (Harley St: 0845 230 2021) the UK's leading s-p m-u practitioner and am happy to report that I now have a great outline to my mouth and do not need to wear any lip make-up whatsoever other than a lick of vaseline. This is going to save me loads of time and trouble not to mention money on lip crayons, lipsticks and glosses (sorry, LANCOME!) and the good news is that it will last for at least a year. You can also get your eyes, brows and areole outlined semi-permanently with DEBRA and she is absolutely brill at mixing up exactly the right colours for you personally. These procedures are perfect for ladies on the go, who play a lot of sport or who just want their faces to look natural rather than made up and, let's face it (excuse the pun!) who doesn't? Highly recommended.

The highly respected DR PATRICK BOWLER was one of the most popular lecturers at the show. His COURT HOUSE CLINICS are going from strength to strength and their VITAGE range of products are proving amazingly popular. The latest in the range is PHYTOESTROGEN GEL, an age-defying formula of antioxidants and isoflavones developed especially for middle aged, menopausal skin. The hydrating gel formulation cools the skin and over time improves skin thickness, texture and clarity. Our tester, ALEXIS said it also had a calming effect on her hot flushes which is a huge breakthrough. (Available from 0870 850 3456.)

Stunning TV favourite DR LUCY GLANCEY (0870 458 5483) is this country's leading thread lift and Isolagen practitioner and reports great success with these new and exciting anti-ageing treatments. Thread lifting is a way of lifting the skin without actual surgery and the Isolagen treatment involves harvesting cells from a 'naive" part of your skin, such as behind the ears and re-introducing them to more aged areas to rejuvenate the face (and neck) at a later stage. Extraordinary but true! Many congrats to the gent who brought Isolagen to these shores, the dynamic BRIAN WHITLEY who is now CEO of HB HEALTH.

Other interesting stands at the show included THE CULLEN DENTAL PRACTICE (020 8788 27850) where you can get your teeth whitened reasonably and BERGMAN BEAUTY CARE (0845 456 9622) a new Dutch company who manufacture a beautifully packaged £200 face cream which felt like silk on my skin and would make a great Xmas presy if you've got the spondulix!
The second most popular stand after HB was the OOCHI stand where oxygen facials were on offer. My delightful p.r. CHARLOTTE and I tried these out and had to admit that our respective faces felt fab for days afterwards. Check out your local OOCHI salon: I happen to have one in Fulham (020 7386 7813) near W6 STUDIO where I work (when I am not knocking out this column!) owned by the redoubtable THEA who has truly amazing hands.

'And now for something completely different": I am delighted to report that DANIEL CRAIG, the sexy actor I tipped for super stardom recently is now in the throes of achieving that status, having snaffled the big one, BOND, JAMES BOND, 007 to you. MR CRAIG will be the first blond Bond and let's hope he has lots of fun and not too many blond moments shooting the blockbusters! Not a lot of people know this but.............the gorg DC used to work at PORTOBELLO GOLD (020 7460 4910) the trendy Notting Hill bar/restaurant beloved of moi, GEORGINA and a certain MR BILL and MISS CHELSEA CLINTON. No doubt the new MR BOND will remember his old friends now that he has a licence to thrill.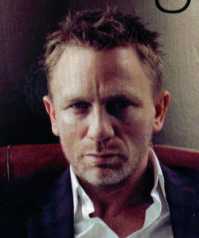 DANIEL CRAIG.



Thank you for your letters about the fab FORTE VILLAGE (phone 0039 070 921 71 from the UK) which I reviewed last month. Yes it does have an amazing spa where you can have all sorts of wonderful treatments, including gommage, salt treatment and mud therapies. You can also take the waters in 6 different open air pools and enjoy thalassotherapy to get rid of stress, aches and pains and indeed cellulite. I tried it myself and found it absolutely blissful.

My Products of the Month for November are all by VITA LIBERATA (028 9334 17702) a new and exciting Irish manufacturer.
VITA LIBERATA 's Coral Skincare System includes their anti-ageing Collagen Firming Mask infused with natural extracts which you can safely use 2/3 time a week to promote glowing healthy skin and their self tanning range which is the best I have ever found (and we have tested most of them for this column) especially as the products have absolutely no tinny fake tan smell whatsoever (definitely a first!) Exfoliate your skin with the Silken Body Polish then apply the Silken Self Tanning Gel to the body for a nice deep tan within hours and use the Silken Facial Self Tan, a lighter colour, for the face, hands, feet, knees and elbows. I used all these products myself and was really pleased to have healthy looking, tanned skin for the autumn season.
VITA LIBERATA also have a fab range called Fade Out including their Stretch Mark Cream with cocoa butter, Vitamins A, E, K and Panthenol and Leg Treatment Cream with Vitamin K, aloe extract, peppermint oil and sunscreens. Used over a period of time the Stretch Mark Cream will reduce even the worst stretch marks whilst improving elasticity and the Leg Treatment Cream will reduce pigmentation, blemishes, etc to give an even skin tone whilst improving circulation. Our tester JANE who has had 3 children and has sun damage on her legs reports rapid results after just one month's use.


Thank you for all your letters about books. There is a bumper crop of celeb books this month: just the job for cosy autumn nights indoors with hot chocolate (low cal of course) and slippers (fluffy mules of course!)

First up is the UK's foremost publicity guru, MAX CLIFFORD, whose book READ ALL ABOUT IT (Virgin: £18.99) written with respected journalist ANGELA LEVIN is dynamite. On the one hand it tells the story of the real Max who is always polite, charming and amazingly modest considering he is now more famous than many of his clients. He was happily married for 40 years to his wife LIZ who sadly died of cancer in 2003 and shares a close bond with his daughter LOUISE who works with him in his phenomenally successful p.r. business. On the other hand there are the real stories behind Max's biggest stories including the FREDDIE STARR hamster, the MANDY ALLWOOD octuplets, the exposing of JEFFREY ARCH-HOLE, kiss n tell gals ANTONIA DE SANCHA, REBECCA LOOS and FARIA ALAM and loads about all of our favourite tabloid characters past and present such as the legendary PRINCESS DIANA, the extraordinary MOHAMMED AL FAYED and the in yer face BECKHAMS. A wonderful read.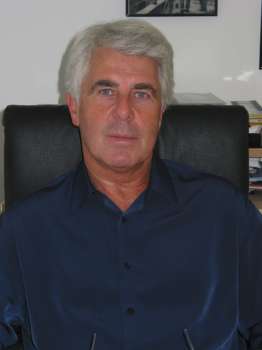 MAX CLIFFORD.



French superstar CATHERINE DENEUVE, the ice cool blonde beauty who shot to international fame in films such as BUNUEL's BELLE DE JOUR and POLANSKI's REPULSION, has published some of her personal diaries in the form of a book entitled CLOSE UP AND PERSONAL (ORION: £16.99.) Written in her own words la Deneuve's diaries, penned on the sets of some of her films (when presumably she had time to keep a diary) are really interesting, not least for their insights into the mindset of one of the world's greatest beauties. Who would have thought that La Belle Catherine would have to diet and eat only a hard boiled egg for lunch! Plus there is lots of stuff about various of her fellow superstars including JACK LEMMON, SIGOURNEY WEAVER, CLINT EASTWOOD and JANE FONDA to name but 4. Fascinating stuff, especially for film buffs.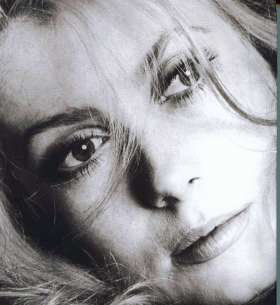 CATHERINE DENEUVE.



That brilliant all rounder GYLES BRANDRETH has written an amazing Royal book CHARLES AND CAMILLA: PORTRAIT OF A LOVE AFFAIR (Century: £20) which will definitely be the big Christmas stocking filler for monarchists everywhere. After the success of the charming Gyles's PHILIP AND ELIZABETH: PORTRAIT OF A MARRIAGE he is now an acclaimed Royal biographer with a writing style which is easy to read in spite of being chock full of historical facts and awash with footnotes.
This is a big fat beautifully printed book with several colour and black and white photos of both hero and heroine at all ages and should sell like hot crowns!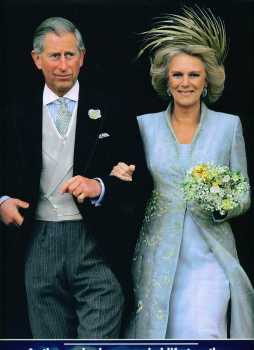 CHARLES AND CAMILLA.



Finally we come to THE SPIN DOCTOR'S DIARY by LANCE PRICE (HODDER AND STOUGHTON: £16.99) a riveting expose of what really went on in and out of No. 10 during the time that Mr Price worked there, first as ALISTAIR CAMPBELL's deputy then as Director of Communications for the Labour Party. Although HGUK is completely apolitical I think most of you, my dear readers, are aware that I am a Tory Party fundraiser (do come to our TWO CITIES BALL on November 25th: tickets from 020 7730 8181) so it is fair to say that I read this book with considerable glee! It's all there: TONE's vanity and dithering, CHERIE's influence over him, NEWS INTERNATIONAL's influence over him, the skulduggery and backbiting in the corridors of power, SHAUN WOODWARD's 'crossing the floor", the RON DAVIES affair, etc, etc, etc. Another political best seller and just as explosive as the ALAN CLARK diaries.

Thank you for reading my page; you can write to me at:


[email protected]



Do check out my personal website at:
www.sallyfarmiloe.co.uk
and don't forget to buy several copies of my new bookSENSUAL PLEASURES for Christmas.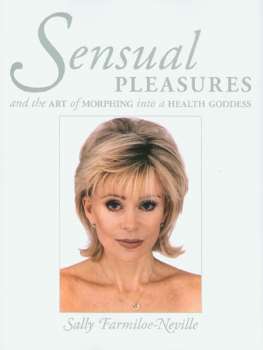 SENSUAL PLEASURES AND THE ART OF MORPHING INTO A HEALTH GODDESS (£16.99) is available from the following outlets:

Delancey Press -

[email protected]

or 0845 4589911
ISBN: 0780953911998

LOO TIME VIDEO available from:

[email protected] and:

http://www.121music.com/pages/video_01/home.html