COVER STORY: Who else but a James Bond gal could grace our cover this season! With the film promising to run and run….

LETTER FROM THE EDITOR

Welcome to our festive issue of Hot Gossip UK, a double issue which takes us into 2007, and which I hope will be a magical and positive year for all of you and all of us. Now that winter is upon us we need to keep warm and safe - early darker nights are at last being recognised as hazardous. And do read our crime section and take note of the Government's festive FIRE KILLS campaign www.firekills.gov.uk .

This time of year should be a time of joy and happiness, with plans on how to make 2007 a better year than any that have gone before. Whilst our thoughts are with our loved ones - and I shall certainly miss my dad who passed away earlier this year - spare a thought for our brave military chaps in Afghanistan and Iraq. You can also help by donating to ex-servicemen and women's fundraising organizations to help those injured in the call of duty. Give generously as they always need your help – and every little helps. BLESMA for British Limbless Ex-Service Men's Association http://www.blesma.org/ and St Dunstan's which provides crucial assistance to ex-Service men and women with very significant loss of sight. http://www.st-dunstans.org.uk/ Thank you. Or you can contact Charity Fundraisers Adrian Bevan and Tony McEvoy at Apollo Fundraising [email protected] These chaps are diamonds working effortlessly for good causes.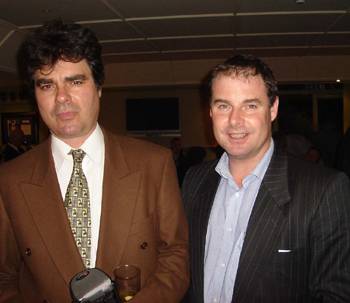 Adrian Bevan &amp Tony McEvoy from Apollo Fundraising



Un-wrap a Ferrari! Have you ever needed to give a special gift to someone who you think has everything? How about a Ferrari for that special day – not just a festive gift, but for birthdays, valentines too! No I'm not suggesting you buy the car, just borrow it! Jessica Simpson hired a Ferrari for husband Nick Lacey's birthday – but they split up soon after just the same. With all her dosh maybe she should have bought the car! Anyway during the festive season UK Ferrari are offering huge savings on hire prices – such as the half price saving – only £199.00 for half a day's hire cost, which includes a personalized gift voucher. Now there's a thought! For more information contact one of the sales team on 0870 742 0720 or email them at

[email protected]



Life certainly gets more complicated – and more expensive. Astonishingly, a beautiful Georgian dolls house was sold at Bonhams recently for a staggering £9,600, when, according to local estate agents, just 30 years ago a similar sum could have bought a real house in East Kent! I want a doll's house! If anyone is reading this and has one to give away please let me have it, I don't mind if it's not valuable, I want to play decorating with it. I have visions of dressing the walls in pure silk - can't do that with a real house – far too costly ……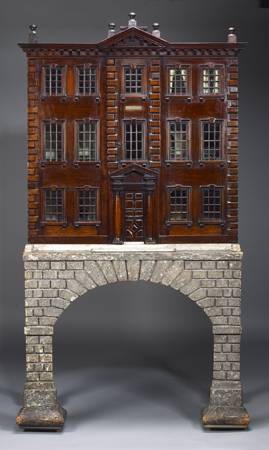 DOLLS HOUSE



VICTORIA BULLIS didn't just arrive in the UK - she landed with a bang, waking up the capital's social scene. This is one very likeable and talented lady. She stems from LA, and is a celebrity psychic who became interested in the whole field of metaphysics during the seven years she spent living in Hong Kong (after my time there). She has however, been giving psychic readings and holding classes and seminars for about a quarter of a century. Check her out at http://victoriabullis.com Victoria can also be reached toll-free in the US at 1-888-686-2200. If you are UK based (she's here more often than not) you can email her at the following address:

[email protected]

Amazingly she's done over 15,000 guest appearances on radio, for more than 15 years, in the US, England, New Zealand, Australia and several other countries. Also, during the mid-nineties she had her own talk show interviewing metaphysical leaders such as Deepak Chopra, Wayne Dyer, Louise Hay and Stuart Wilde.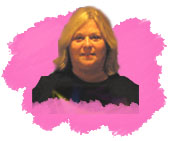 Victoria Bullis



You know I like to introduce you to exciting new products! Well I just have to tell you about this! To protect your hands from soreness this winter try an amazing new hand cream called GLOVES IN A BOTTLE - non greasy - non-sticky, hypoallergenic and completely safe hand protection shielding lotion – actually bonds with the outer layers of the skin. http://www.giab.co.uk/

One of the nicest private clubs in London to be a member of – also great for private functions - has to be THE CRICKETERS. The staff, led by social guru GRAEME McCAFFERY, are the friendliest on the planet. http://www.cricketers.co.uk/ And here I am with my socialite mother partying at the club!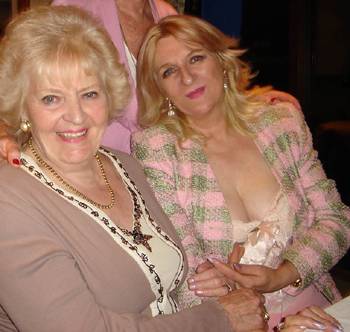 GEORGINA BRUNI & MUM AT THE CRICKETERS



Talking of family, my talented brother William had one of the programmes he produced nominated for an International EMMY. 'The Story of Black Popular Music' is just one of the super docs made at the BBC. This particular programme http://www.bbc.co.uk/music/souldeep/ has now had two nominations. Well done to William and the team! BTW, let's hope that the Beeb doesn't suffer now that its Chairman has deserted to join the other side….

See you next year with lots of fabulous book reviews (I'll be reading over the festive season) and great new products to tell you about…

Meanwhile please check out the rest of the magazine, celebrity news and gossip on our celebrity pages is a must…

Thanks to all my wonderful editors, our web designers Graham Morris and his team, and of course our publisher James Knight. And thank you especially to all our wonderful readers.

Georgina Bruni
Editor in Chief