with Jade Farmiloe-Neville



I have been doing readings for about 25 years. To find out more about me please visit my website www.victoriabullis.com. (You may also want to Google me - I've been involved in media for 22 years, and there is a lot of information available...)



• • • • • • • • • • • • • • • • • • • • •

The Next Generation of Royalty



In previous columns I have focused primarily on the UK Royal Family. However there are other Royal Families on virtually every other continent!


Infanta Leonor of Spain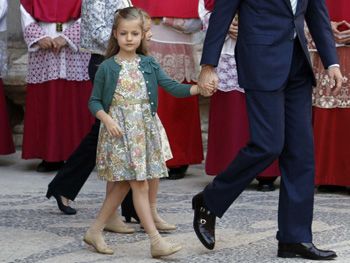 REUTERS/Enrique Calvo



8-year-old Infanta Leonor is the elder child and daughter of Felipe and Letizia, Prince and Princess of Asturias.

Leonor is second in the line of succession to the Spanish throne after her father. According to the Spanish Constitution of 1978, she will become Princess of Asturias and later Queen regent of Spain if her parents do not produce a male heir.

She also has a little sister, Infanta Sofía.

MY READ OF HER UPCOMING LIFE: INFANTA LEONOR HAS A WONDERFUL OPEN HEART; SHE IS EXCEEDINGLY INTUITIVE. I SEE HER PLAYING A VERY IMPORTANT ROLE IN ABOUT THREE DECADES, AFTER A WIDE SPREAD TRAGEDY IN SPAIN. SHE WILL BE CONSIDERED A HEROINE AND WILL ENSURE THAT SPAIN COMES THROUGH FAR BETTER THAN IT WOULD WITHOUT HER LEADERSHIP. SHE IS DESTINED TO LIVE A FARILY LONG LIFE AND WLL HAVE UPS AND DOWNS WITH RELATIONSHIPS AND HEALTH.


Princesses Catharina-Amalia of the Netherlands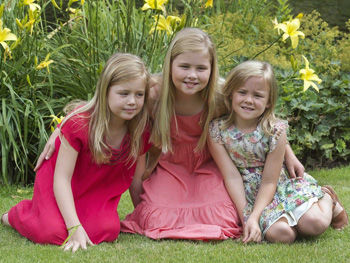 10-year-old Princesses Catharina-Amalia (centre) is the heiress apparent to the throne of the Kingdom of the Netherlands, which is made up of the Netherlands, Curaçao, Aruba, and Sint Maarten.

She has two younger sisters: Princess Alexia and and Princess Ariana. Their father is the fairly newly appointed King of the Netherlands, Willem-Alexander.

MY READ OF HER UPCOMING LIFE: PRINCESS CATHARINA-AMALIA HAS A GREAT SENSE OF HUMOUR, THE POTENTIAL OF BEING VERY WISE. I DO FEEL SHE WILL HAVE HEALTH ISSUES THROUGHOUT HER LIFE TO CONTEND WITH BUT WILL BE ABLE TO ACCOMPLISH A LOT DESPITE THESE. I FEEL SHE WILL BE AN HUMANITARIAN AND WILL HAVE A LARGE INFLUENCE ON THE DUTCH COLONIES IN THE CARIBBEAN, BRINGING IN REMARKABLE CHANGES TO EDUCATION, HEALTH CARE AND MUCH MORE. I AM FEELING THAT SINT MAARTEN WILL HAVE A HURRICANE OR OTHER NATURAL DISASTER THAT WILL DEVASTATE THE ISLAND AND SHE WILL BE A GUIDING FORCE IN DEALING IN THE AFTERMATH IN APPROXIMATELY 20+ YEARS. I FEEL THAT SHE WILL BE PARTICULARLY LUCKY IN ROMANCE AD HAVE A WONDERFUL LIFE LONG PARTNER.


Princess Ingrid Alexandra of Norway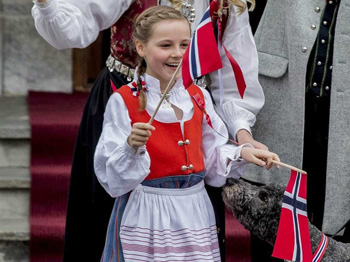 10-year-old Princess Ingrid Alexandra is the elder child and only daughter of Crown Prince Haakon. She is second in the line of succession to the Norwegian throne.
In 1990, the Constitution of Norway was altered so that the eldest child regardless of gender, takes precedence in the line of succession. Ingrid is the first member of the royal family this applies to.

In December 2009, the Princess made her first public speech when she was only six years old.

MY READ OF HER UPCOMING LIFE: THIS PRINCESS HAS HAD MANY LIFE TIMES OF BEING AN IMPORTANT ORATORE; AS A RESULT SHE WILL SLIP INTO A LEADERSHIP ROLE AT AN EARLY AGE. SHE IS DESTINED TO HAVE A HUGE INFLUENCE, NOT ONLY IN NORWAY BUT ALL OF SCANDINAVIA AND MUCH MORE OF THE REST OF EUROPE. SHE IS A VERY OLD SOUL AND HAS A LOT OF SPECIAL GUIDANCE TO HELP HER TO MAKE THE BIGGEST IMPACT POSSIBLE IN THE UPCOMING FIVE DECADES.


Don Felipe de Marichalar y Borbón of Spain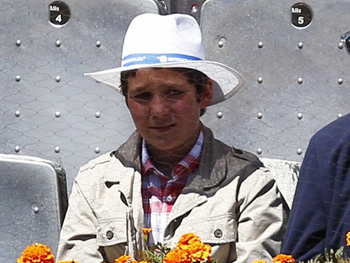 Don Felipe Juan Froilán de Todos los Santos de Marichalar y Borbón is 16 years old and fifth in the line of succession to the Spanish Throne.

He's the eldest son of the Duchess of Lugo, Infanta Elena of Spain and Don Jaime de Marichalar.

In April 2012, Felipe accidentally shot himself in the foot while on his family's farm in Spain. His father had to tell the Civil Guard because Spanish law forbids the use of firearms to minors under the age of 14. The judge dismissed the case.

MY READ OF HIS UPCOMING LIFE: DON FELIPE IS A GOOD TEENAGE BOY WHO GENUINELY CARES ABOUT PEOPLE; WHO HAS A LOT OF INTUITION. HOWEVER SOMETHING SENSATIONAL WILL OCCUR IN THE NEXT SIX OR SEVEN YEARS TO DO WITH RELATIONSHIPS. I SEE HIM BECOMING POTENTIALLY CALLUS ABOUT ROMANTIC RELATIONS. I FEEL THAT HIS FIRST LONG TERM RELATIONSHIP WILL NOT END HAPPILY. HOWEVER EVENTUALLY HE WILL BE ABLE TO TURN AROUND AND HAVE A LONG TERM PARTNER. I DO NOT FEEL THAT HE IS DESTINED TO BE KING, BUT WILL PLAY IMPORTANT ROLES IN GOVERNMENT AND WILL MAKE GREAT DIFFERENCES THERE-IN...





• • • • • • • • • • • • • • • • • • • • •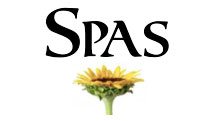 DIY Natural Beauty Tips



It's no secret that beauty comes from within. But from within the refrigerator? Absolutely!

1.) Exfoliate your face with baking soda! Fancy facial scrubs are a fun indulgence from time to time, but a much cheaper option that's just as effective: baking soda. The granules of baking soda buff away pore clogged cells, plus it also has a slightly antiseptic properties which will ward off break outs.

Try making a thin paste with 4 tsp baking soda and 1 Tbsp water. After 2 minutes apply it in circular motions. After 3 minutes, rinse clean with warm water and then follow up with a splash of cold water to close your pores. Dry or sensitive skin types should use this mask only every other week; those with normal to oily skin can repeat the process weekly.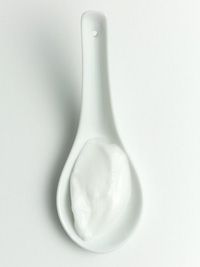 2.) Eliminate dry patches with lemon! When life gives you lemons, turn them into a remedy for rough, scaly skin. Citric acid removes dead skin cells which will expose softer skin underneath.

Cut the lemon in half and rub it over your elbows, heels or knees for a few seconds. You will begin to see a difference immediately.

3.) Shrink your spots with mint! Peppermint contains menthol and menthone which reduces redness and inflammation. Mint also acts as an astringent, clearing away pimple causing oils.

Blend a handful of mint leaves in a food processor with 1 tsp lemon juice. Apply to the blemish and leave on for 15 minutes, then rinse.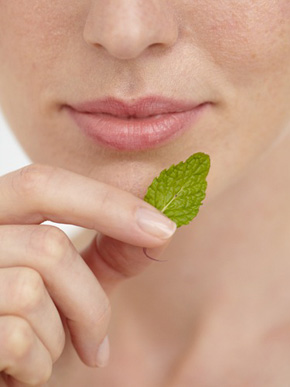 4.) Transform your yellow nails with ginger ale! Even though drinking soda may not be good for you, soaking your nails in it can be. Most ginger ales contain soluble salts such as monopotassium phosphate, sodium benzoate and potassium sorbate. These can naturally bleach your nails.

Fill a small bowl with ginger ale and submerge your nails for 10 minutes twice a week.

5.) Brighten dark circles with parsley! Parsley is rich in vitamin K, a nutrient that when applied topically reduces blood flow to the eye area. This happens to be a key factor in the formation of circles. After time, the fatty layer of skin under the eyes becomes thin, which makes underlying blood vessels more visible. Their slightly blush colour is what creates the illusion of circles underneath the eyes.

Place parsley and yogurt into a food processor. Blend until a smooth paste is formed. Do once a week.

6.) Whiten your teeth with strawberries! Make a paste of mashed strawberries and baking soda. Put in a mouthguard or tooth tray and leave on your teeth for up to 30 minutes. Repeat 2-3 times a week until your teeth are nice and white!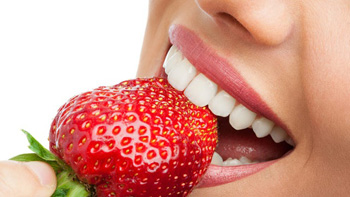 7.) Scrub your body with sugar! Even though sugar is not good to eat--it is great for your skin. Since your skin doesn't metabolize and store glucose or fructose like your fat cells do, sugar is a great way to tighten and smooth skin!

Mix equal parts of white or brown sugar and olive or almond oil. To exfoliate skin, rub the mixture onto skin and massage in for a couple of minutes. Rinse off with warm water.

8.) Lighten your hair with chamomile tea! This has been done for centuries.
Rinse your hair with a mixture of chamomile and fresh lemon juice instead of conditioner.

Allow your hair to dry while sitting in the sun or use a blow dryer until hair is dry.

9.)Moisturize your body with coconut oil! Swap your usual bottle of moisturiser for raw coconut oil to nourish yourself.

Apply liberally over the body as you would normally.





• • • • • • • • • • • • • • • • • • • • •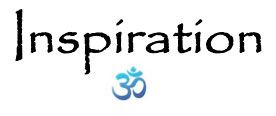 What if prosperity and abundance has nothing to do with money?

Two words that are bound together these days relating to money are; "prosperity" and "abundance". Most people think that these come about as a product of savings and hard work; this implies that they are part and parcel of a man made system of order--which is actually very dysfunctional!

At the same time humanity is going through tumultous times and problems exist on all stratas of every day life. Problems that used to be personal, local or national are now global. We tend to solve personal problems ourselves; we band together to solve local problems; national problems are handled by "experts"-- but now unique global problems are looming.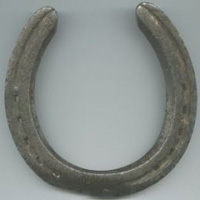 Whether its easily understood or not, this is absolutely true: all solutions to problems are based on money.

For example;
1.) When people become ill they tend to over rely on NHS for a solution to their problems without using their intuition and research on other options. Because it is free.
2.) Hoping that the lottery or relying on betting will handle all of their financial issues.
3.) Staying in a securely oriented job--low pay but what feels like long term security.
4.) Purchasing a home to live in, making money from it, so one can buy a better place in future- without using intuition as to whether it is a safe neighbourhood: can children play safely in the street? How safe is it leaving your possessions around...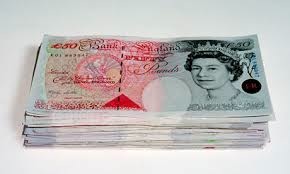 These and countless other examples are based on how things have been done in the past. However everything has changed whether we recognise it or not. It is time that we begin to think for ourselves, instead of just doing what everybody else does because everybody else does it!

What works far better now and will even more in the months and years coming up, is to think in a 'higher' way—instead of finite amounts of money, which is a man-made creation, think and operate from a perspective where whatever you need and want will come to you in a variety of ways (i.e, not just from earning it etc)—in a flow. The concept is a difficult one to trust at first as it is so diametrically opposed to of what we know...but the more you practice it, the faster and greater-in-amounts it happens.

It gradually becomes much more of a way of life...life has less rigidity and there comes a comfort level with the fact that you can create what you want and need without worry re how the funds will show up. It actually helps ones health: flow in life affects positively virtually all aspects of health.

lodestar - DEFINITION noun
one that serves as an inspiration, model, or guide

Example-

When she started her own business, Melinda used her father's motto—"Trust your instincts"—as her lodestar.

A great affirmation should be said several times per day to enhance this "I no longer think of things in terms of money, I only think in terms of prosperity and abundance."

BTW--

The literal, archaic, meaning of "lodestar" is "a star that leads or guides" and it is a term that has been used especially in reference to the North Star.

(The first half of the word derives from the Middle English word "lode," meaning "course.") Both the literal and the figurative sense ("an inspiration or guide") date back to the 14th century, the time of Geoffrey Chaucer.





• • • • • • • • • • • • • • • • • • • • •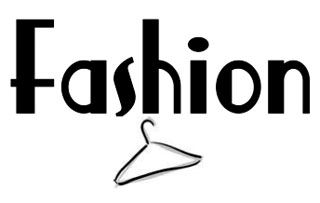 Bristol Fashion Week



'Behind the Scenes' of a model's life--from our very own fashion foodie columnist and runway model Jade Farmiloe:

Every year Bristol holds its own Fashion Week and each time it's getting bigger and better. So when I found out I was booked for the shows this year I was delighted to be a part of it. This is no ordinary catwalk show, as it has a team of children, models and dancers and a hell of a lot of choreography! It is also not concentrated on just one designer but a bunch of the great high street brands. They showcase the best of what is available in stores at the time, so the audience can literally walk out of the show and buy any of the pieces in town.

The show was a huge spectacle; you could expect anything from salsa dancing to break dancing. It was hosted by leading hair stylist Andrew Barton and TV fashion stylist Mark Heyes and these two made a great act, introducing each scene with their tips on styling as well as a lot of jokes in between!

It was a tough week, as we had to do the same show nineteen times and each show was an hour long; some days we had five shows to do! It took it out of us but it certainly was an experience, more of a theatrical one at that. If anything I was pleased my mother made me do ballet training for so many years, as it really helped me remember the 12 different choreographed routines. Every show sold hundreds of tickets and got great feed back from the shops sales figures. So all in all, a great success which I was proud to be a part of but at the same time, from the energy point of view happy for it to be finished!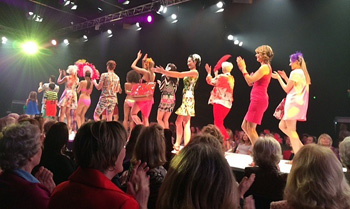 • • • • • • • • • • • • • • • • • • • • •

www.victoriabullis.com
[email protected]