Dear Readers,

Welcome to the beginning of Spring and hopefully a little more sunshine into our lives. It's such a welcome change going out and seeing smiling faces when the temperature starts to rise.

One of the ways that makes me feel at peace with the world is a visit to my wonderful masseur Mark Woollard at the Dolls House Barnes for a body, head and face massage. Not only does he have healing hands but he is a laugh a minute and could cheer anyone up! In fact he will be presenting his own chat show called 'Mark Your Territory' on TTA TV in a few weeks' time so look out for him. Mark told me that one of the many topics he will be discussing is Channel 4's recent documentary 'Cure me, I'm gay!' in which Dr Christian Jessen, the gay doctor, tries various treatments to see if he can be "cured" of being homosexual. Apparently there are various 'cures' to make homosexuals go 'straight' ranging from exorcism to being made to vomit via drugs whilst looking at homo erotica! Even Spain's new cardinal to Rome believes that homosexuality can be 'treated' and likens the 'disorder' to other body conditions such as high blood pressure! Why oh why can't people accept others for who and what they are? Why do so many of us seek to change other people into what we would like them to be or what we think they ought to be?

With these thoughts in mind, this month's article is called 'Acceptance of Other People' and I hope you enjoy it.

Best wishes

Hillie




Acceptance of Other People



How many women do you know who once they have got their clutches into a man and probably got the ring on their finger, try to change him? Why do so many women, and also men, seek to change their partner from the person they were attracted to in the first place into someone completely different? Well not only have I met these people but I have been a victim of them as well and it's a pretty miserable situation to be in. The outcome is never favourable either, because once the victim has gone through the painful changing process and been 'perfected' the other person invariably leaves because they're no longer the person they fell 'in love' with!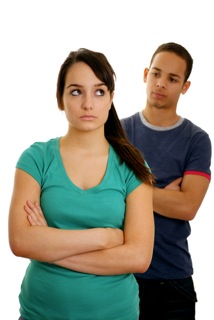 As I said I've been a victim of this but at the same I have a nagging feeling that maybe in a small way I have tried to do the same myself as I think many of us have.

Putting them in a good light, maybe our intentions are sincere and we genuinely want to help! Maybe we can see negative behavioral tendencies in our loved one, which hinder their progress in life; we want them to 'see the light' and be happy and successful! Maybe your partner is putting on weight; maybe your friend hates her job but won't look for another one? It's natural to want to help but should you try? Perhaps we should try to change our own behavior first and in the process of learning what triggers our actions we would be better able to help others.

It can be frustrating watching a loved one throw away their chances but it's not your problem, it's theirs. You can't force your opinions down someone else's throat and if you try to do so you will cause resentment and they will possibly walk away. Also there's no point in wasting your precious time on someone else's 'problem' which they don't have a problem with!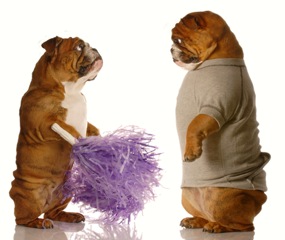 We can only change ourselves and then only if we really want to. So if our intentions are sincere and we genuinely want to help someone, all we can do is work on ourselves first then be supportive to other people, give help with and advice, if it's asked for, and lead by example.

Perhaps the problem with those with not such good intentions, who try to change their friends, partners or colleagues, is they are not happy with themselves and try to perfect others instead? They think they know better than others and can improve other people's lives. They are inwardly aware of their own failings and seek out others with similar traits and try to change them! If only they could concentrate on recognising their own plus points, accepting their own negative characteristics whilst seeking help to improve them and learn to love themselves, they could create their own happiness, which in turn could help improve the lives of everyone else around them!

Be aware that trying to mold others into the way you wish they were is doomed from the start! Not everyone can be like you and live the way you do. What a dull world it would be without all the variety of individuals in it.
Some people try to change others because they 'love' something about the person they are trying to change such as their looks, sexual prowess and wealth but dislike the rest of them. These people could be thought of as control freaks with low self-control! They crave the parts they are attracted to but their loathing for what doesn't attract them feeds their desire to change the object of their desire into a 'better person' and causes untold misery! Their lack of controlling their lustful feelings, gold digging impulses etc. result in constant relationship breakups, which destroy the lives around them.

If you really have the best motives and genuine feelings that someone you know should change, then tell them and give your reasons why. There's a risk you could alienate them but if you feel strongly enough you should take it; this is far better than dropping irritating hints and making 'subtle remarks'. It's good to let people know you care about them and are ready to help in any way you can but then you must leave them to make up their own minds. It has to be their choice.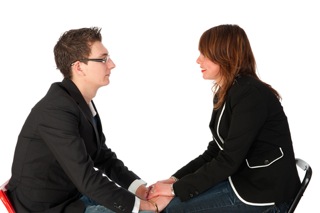 To really accept other people as a whole, warts and all, takes a lot effort and ability to learn that you cannot be judge and jury on the world at large. Nobody is perfect and you can either learn to live with people and their faults or you have the choice to move on and mix with people you feel happy and comfortable with. For when you smile and feel happy and comfortable with yourself, you'll find the world smiles with you!




ASK HILLIE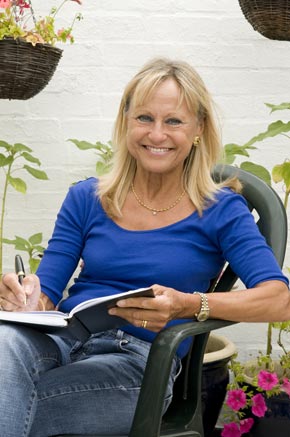 Your chance to get your worries off your chest
Whether it's marriage guidance, relationship advice, workplace or career difficulties, or family problems I'm here to help. A problem shared is a problem halved, so if something is getting you down or troubling you please email me at

[email protected]




Dear Hillie
I'm an eighteen-year-old male and have just started as a student at one of the top Universities in the country. I've never left home before and I never went to a fee-paying school. However, here I seem to be surrounded by Public School boys who are all confident and socially aware, whereas I feel like the poor cousin; left out, inadequate and unsure of myself. I just don't know how I'm going to deal with this.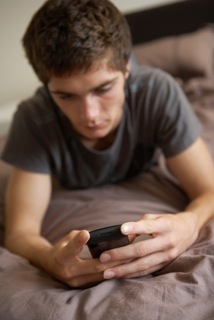 Hillie says:
First of all you should remind yourself why you are going to University. You have been given a golden opportunity to gain knowledge and generally 'better' yourself in life. Hold your head up high and prove yourself with your work. Gradually you will be noticed and people will start to look up to you. If you are good at sport, join in, as sport is an excellent equaliser. Observe and absorb the good points in those you meet and bear in mind that others will only value you as much as you value yourself.


Dear Hillie
I started going out with a lovely man last November and we've been seeing each other on a regular basis to the exclusion of my friends. To start with he was loving and caring but now he's not as affectionate as he was. I know he is under pressure at work and has a heavy workload and I try to give my support and encouragement, which I know he appreciates. But I feel the loving and caring man I met six months ago has disappeared. I feel very down about it all, can you help?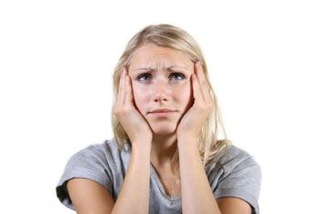 Hillie says:
When two people who are very attracted to each other start a relationship, feelings and emotions run high. As the relationship develops and you start to relax and get to know each other better, these emotions settle down, especially as day to day pressures creep in. You are being loving and supportive to your boyfriend's work problems but this is in turn is making you feel you are getting less love and affection from him than previously. You must start to think about yourself and what you want from life. Give him space to work out his difficulties and gain some independence for yourself by catching up with the friends you have neglected. Make sure the time you spend with your boyfriend is quality time where you can bring back some of the romance into your relationship. You will soon find out whether you are in a situation where 'familiarity breeds contempt' and his feelings for you have really changed or whether he is truly pre-occupied with work pressures and has forgotten how to show you his love and affection.


Dear Hillie
I was married for 10 years to my wife and we had some good times together but we grew apart and I met a divorced lady on a business trip and we fell deeply in love. My wife was devastated when I told her and couldn't believe I no longer wanted to be with her. I left home a year ago to live with my new partner and although my wife and I are going through divorce proceedings, she just won't let go. She hounds me with calls day and night, pleading with me to go back to her. She writes letters to my partner telling her to give me up and even came to see me at work last week. Although I do my best to support my wife as well as I can, I am finding it difficult to fund two homes. My wife thinks I'm concealing 'my fortunes' from her and that my partner is rich as well. She is making more and more demands on us and, although we are extremely happy together we are finding the situation puts a strain on our relationship. I really don't want to hurt my wife any more but I can't go on like this. Please advise.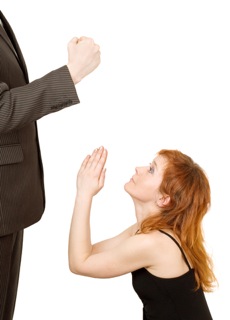 Hillie says:
Life is never going to be easy when you walk out on one woman and set up home with another! There is also no reason why your wife should be a good loser; good losers tend to be those who never expected to win in the first place. This has been a terrible blow to your wife's esteem which makes her feel very lonely and deserted and she resents seeing another woman gathering the fruits of your career achievements which she helped support. You will have to declare your assets in an affidavit for the divorce and it would be folly to try to conceal any of them. Your wife will have to accept your financial declaration and let the Courts decide what she is entitled to. As long as your wife thinks she is putting in a few 'spokes in the wheel' of your new relationship, she will continue to hassle you. If you can both put on a united front and always appear happy, relaxed, friendly and welcoming to your wife if she phones or visits, she will eventually give up the fight and come to accept the situation.


Hillie Marshall
Hillie began her working career as a radiographer and then started in show business as a singer and actress, eventually being theatre producer for her company Edwardians Unlimited. Following her divorce in 1989 and with two young children to bring up, she founded Dinner Dates, the social events and holiday Company for single people. Today Dinner Dates is the UK's longest established company of its kind with over 17,000 members nationwide. The phenomenal success of Dinner Dates for singles gave Hillie the idea of a social events company for couples, so in 2007, she set up Dinner With Friends, the UK's first couples only dining club. In July 2011 she sold both companies.

Not only is Hillie a successful business entrepreneur, her experience with people has been put to good use and, as both an Agony Aunt through the internet and in magazines, she offers advice and a sympathetic ear to thousands, making sense of personal and relationship problems.

Hillie is an accomplished author and has written three successful books on relationships. She has given relationship advice on numerous TV and Radio shows such as GMTV, Richard and Judy, The Big Breakfast, Esther Rantzen, Kilroy, The Vanessa Show, The Time The Place, Carlton's After 5 and was 'Dr Date' for LBC.

She has two children and lives in West London with her husband.

You can e-mail Hillie at:

[email protected]


Her books: 'The Good Dating Guide', 'Hillie Marshall's Guide to Successful Relationships' and 'Agonise with Hillie' can be bought on line at: www.hillie.com

Words copyright: Hillie Marshall 2014