Dear All,

It seems like a long time since my last column as so much has happened.
RAFAEL NADAL is back winning ( touch wood ) on the ATP circuit, I stood next to a childhood hero and I also won my first tennis club box league.

The press photographer diary has also been varied. Hopefully my representative selection enlightens, entertains and generates a warm feeling after the coldest March since 1962 that HG readers have experienced.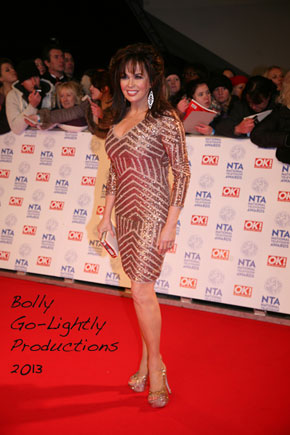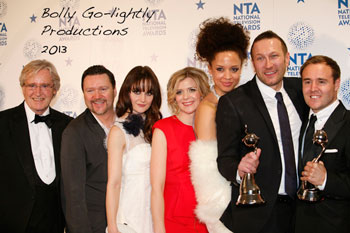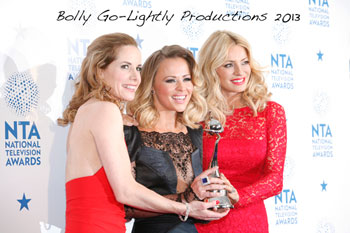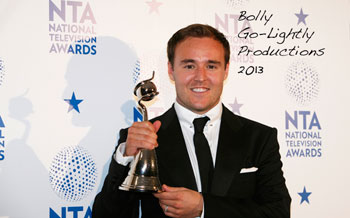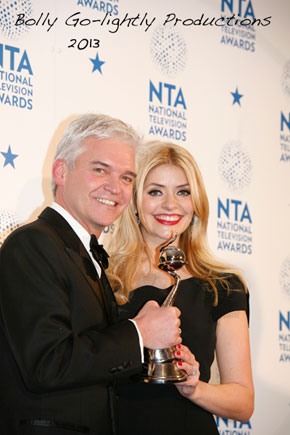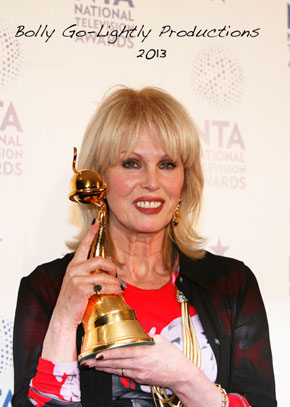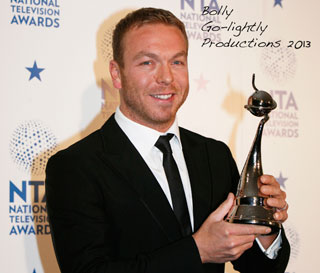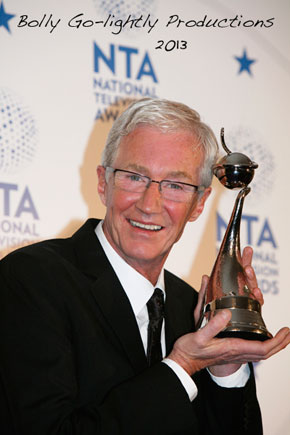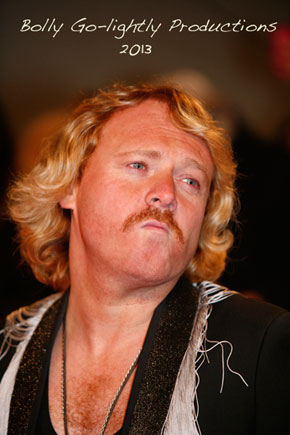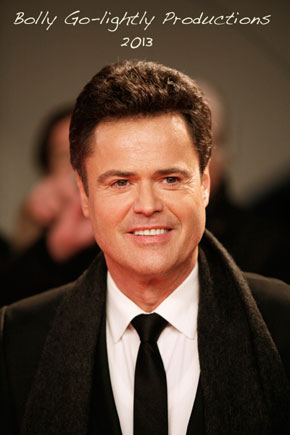 THE NATIONAL TELEVISION AWARDS - THE O2
Editing time after this event has led me to conclude that THE NTAs have surpassed the TV BAFTAs as the premiere event for television awards in the entertainment calendar.

The long red carpet became a fabric travelator for an eclectic mix of high profile faces who frequent our living rooms throughout the year. Like a box of Quality Street, there is a favourite wrapped in decorative attire for every one of us. Mine came and stood next to me. It's been a long time since I had palpitations at an event...but it was DONNY OSMOND no less, so I am sure that I can be forgiven. My first purchased album was THE PLAN and I watched the OSMOND CARTOONS religiously every Saturday morning whilst eating the treat of the week: fish, chips, scratchings and buttered bread.

Unlike many superstars, he has naturally aged well. I do regret not saying anything to him. But what do you say to your childhood idol when he just appears in front of you out of the blue with no hint on the bulky tip sheet.

I decided to stay and cover the post award photocalls, which meant that it was going to be an all nighter when I got back home. I have never been a fan of MRS.BROWN'S BOYS, but BRENDAN O'CARROLL was the funniest man in the press room by far.
Having watched all of the CORONATION STREET topical storyline on domestic violence, I was really pleased that ALAN HALSALL won the best actor award.

When you travel abroad, you very quickly appreciate what great TV programmes we produce and have the good fortune to view on this small island. The quality exudes across all terrestrial channels and our overall offer is second to none, regardless of your tastes and interests.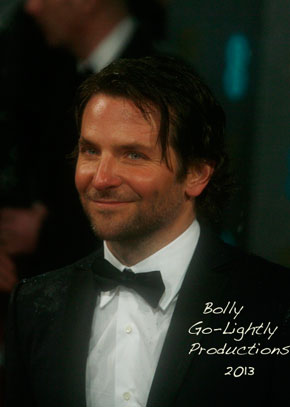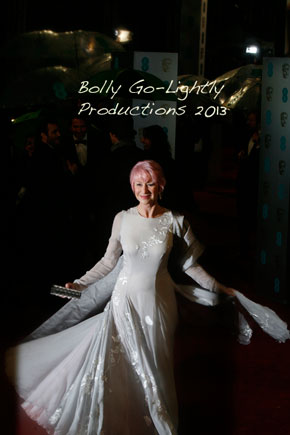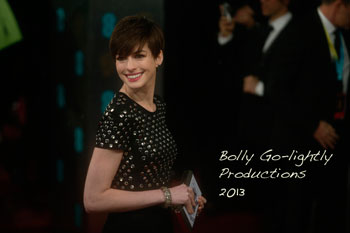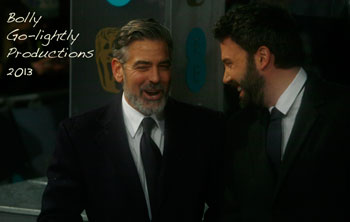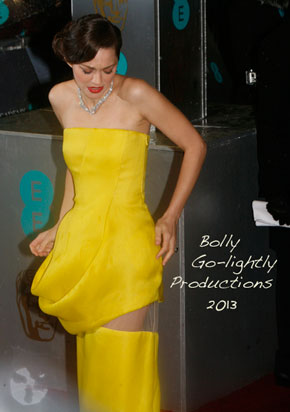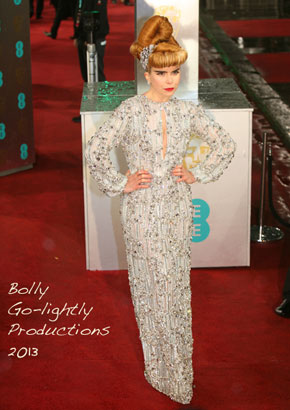 BAFTAs - THE ROYAL OPERA HOUSE
Whilst the NTAs may be the biggest thing in television, this event is our version of THE OSCARS. Regardless of the English wintry weather, which this year was the worst that I have encountered in the 15 years that I have been covering it, Tinseltown added sparkle to the diagonal sleet. Following predictions, ARGO walked away with the two major MITZI CUNLIFFE tragicomic masks for best film and director ( BEN AFFLECK ). In fact there weren't really any surprises with all my predictions coming true for best actor, best actress ( DANIEL DAY LEWIS, ANNE HATHAWAY ), best original script ( QUENTIN TARANTINO ) and the wonderful LIFE OF PI for special effects.

Highlights for me were GORGEOUS GEORGE of course as the producer of ARGO, DAME HELEN MIRREN's fantastic punk pink hair and BRADLEY COOPER for being BRADLEY COOPER of course.

To be honest, the last ten minutes were just a fog to all of the press photographers as the sleet fogged up glasses, camera lenses and literally put a massive freezing dampener on the whole proceedings. How about a roof next year for the five rows of photographers squashed at the end of the red carpet for hours on end?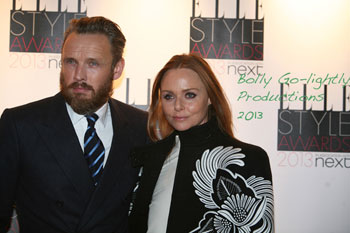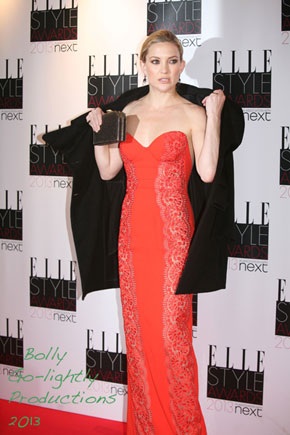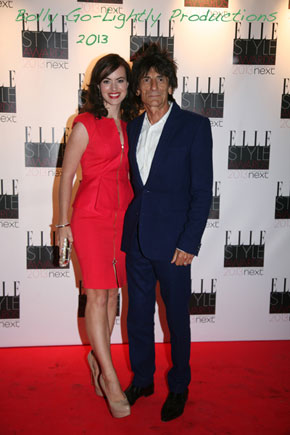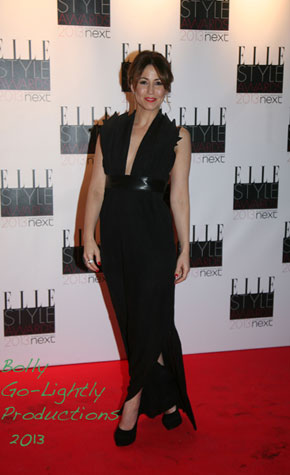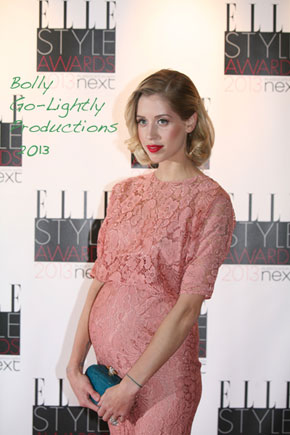 ELLE STYLE AWARDS - THE SAVOY
After getting no sleep the night before because of editing the BAFTA images, it was now time to shoot the glamorous opener to LONDON FASHION WEEK. It's always a secret who is attending, but the quality of the attendees has never been a disappointment to-date. The well lit carpet exuded taste and style. KATE HUDSON, STELLA MCCARTNEY and the most stylish pregnant woman I have ever seen: PEACHES GELDOF in my favourite dress of the evening: a full length rose pink lace designed by Moschino Cheap & Chic.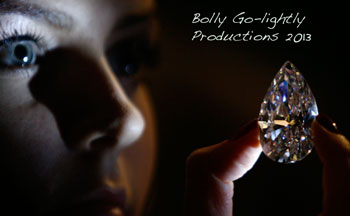 THE BIGGEST CUT DIAMOND IN THE WORLD - CHRISTIES
It's true, a Diamond is a girl's best friend...especially when it is as big and beautiful as this one is. If anyone has a spare £20million plus the cost of setting it into a ring or pendant, get over to Zurich pronto.

Not easy to photograph, but the mag-lite delivered, bringing this multi-faceted South African creation to life in a electronically locked room swathed in blackness and inhabited by security. Difficult shoot, requiring lots of patience, but an honour to be so close to something of sublime understated beauty.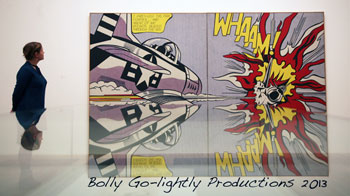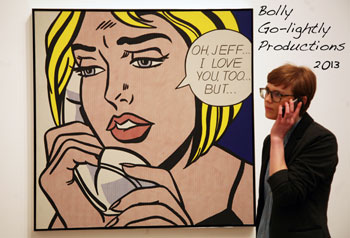 ROY LICHTENSTEIN: A RETROSPECTIVE - TATE MODERN
The last time I saw a major retrospective of LICHTENSTEIN was the revered POP ART exhibition in London several years ago. This large collection of this American master's work is impressive. The expansive Ben-Day dot cartoons still remain my favourites, but there are sculptures and other paintings and drawings to suit the more conservative art junky to savour. I don't think we will see such a comprehensive one-stop shop of his iconic work for a long time, so this is a must-see on any wintry weekend afternoon.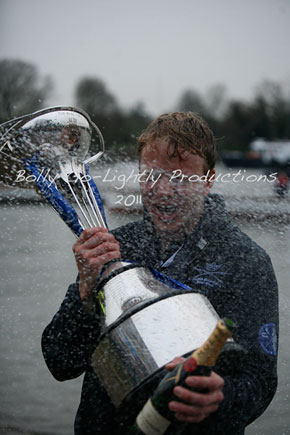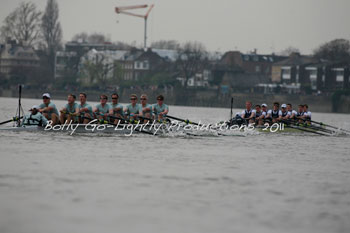 THE 150TH UNIVERSITY BOAT RACE
Photographing the several week build up to this historic event has been a cold and wet experience. One practise race for Cambridge I couldn't shoot some of it as we got deluged with cold rain in the biggest downpour I have ever experienced on the Thames.
I had to laugh as I sat there soaked to the skin in a small open motor boat , with nowhere to go but forward. Water rippled down my face, leaving me blind to the ongoing race ahead between CUBC and the Germans.

Boat race day was a marked improvement, although spring warmth and beautiful light remained absent, the race was intense and brought a proud smile from all who watched it from the overhanging bridges and muddy riverbanks. The marine lined route and air traffic clear sky zone framed this compelling race of timely oars cutting through icy grey water. I was pleased that OXFORD won. Based on their pre-race training I thought that they had the edge, and like many, I felt sorry for them last year when a catalogue of disasters unfolded triggered by TRENTON OLDFIELD's illegal protest.

A very brave Oxford Cox, OSKAR ZORILLA, suffered a very cold celebratory Thames dip at Chiswick before the crew departed to celebrate in private. I winced watching, as I knew how cold it was after trying in vain to catch my hat as it was swept off my head to be swallowed by the swell of water as we cut a path back to Putney earlier in the week.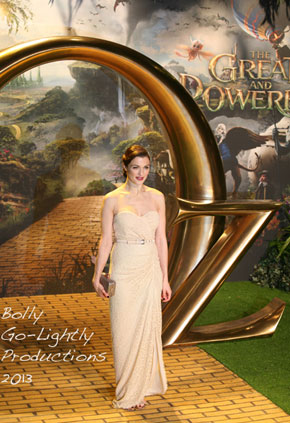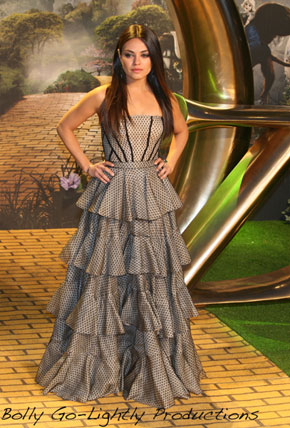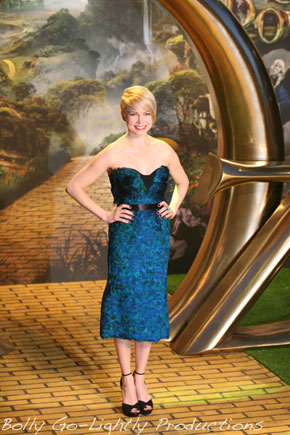 OZ THE GREAT AND POWERFUL PREMIERE - EMPIRE, LEICESTER SQUARE
This looks like a great prequel to an iconic holiday film favourite. In true PR style, the yellow brick road wove its way around the cinema to a cute little garden where the cast were interviewed. What makes this film special are its leading ladies: RACHEL WEISZ, MICHELLE WILLIAMS AND MILA KUNIS. Great reviews and fab dresses.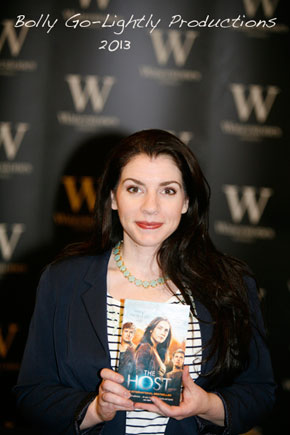 STEPHENIE MEYER BOOK SIGNING - WATERSTONES, PICADDILLY
The creator of all things TWILIGHT made a rare appearance in London to sign her latest book which is soon to appear in celluloid under it's literary title: " THE HOST".

Strangely, the hordes of screaming fans were not here. Which tends to suggest that they are more interested in the stars who portrayed her characters, than the books themselves. This is in complete contrast to the die-hard HARRY POTTER fans. Is this a reflection of how children change their reading habits as hormones come into the mix?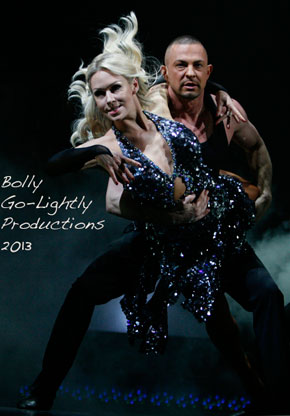 BURN THE FLOOR PHOTOCALL - SHAFTSBURY THEATRE
STRICTLY COME DANCING may be over for a few months, apart from the tour, but it's passion lives on upon the West End floorboards in a show deemed a global phenomenon, created long before the top rating show was launched.

Ballroom and Latin have been updated in this show, headlined by Strictly's ROBIN WINDSOR and the voluptuous KRISTINA RIHANOFF.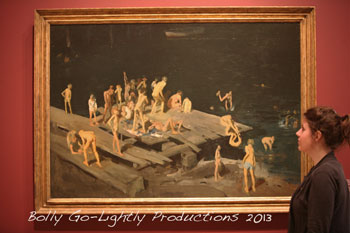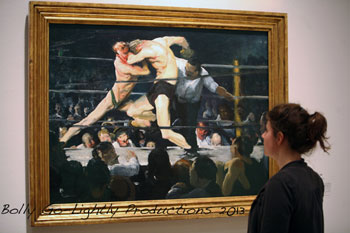 GEORGE BELLOWS - ROYAL ACADEMY
I had never heard of this American painter, but I have to say, that this exhibition personally pressed all the right buttons. Sadly GEORGE BELLOWS died when he was aged 43 from Peritonitis, but not before he had been lauded as the best artist of his generation.

His paintings are full of emotion, atmosphere and great lighting which evoke admiration after "bringing you into them". Boxing has never looked so gritty, seascapes refreshing yet deadly and detailed cityscapes all consuming. I loved them all.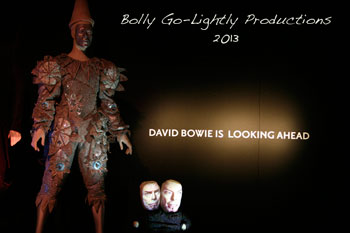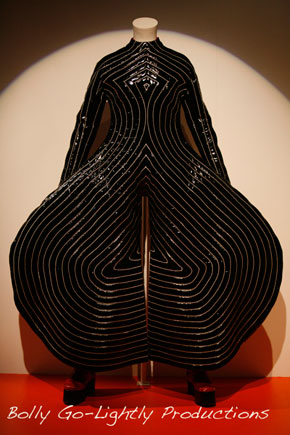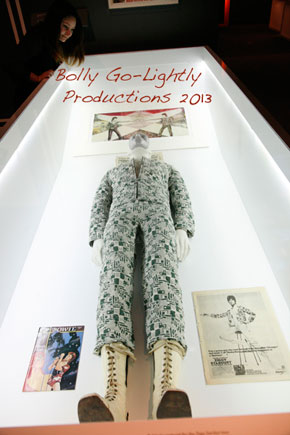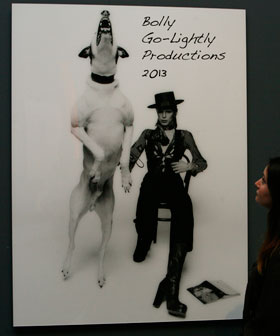 DAVID BOWIE IS EXHIBITION - V&A
Oh you pretty thing, and such a hero to me.
Another amazing exhibition worth a few hours of your time.
What makes this even more special is that all the contents of this exhibition are from the icon's personal collection.

I am not sure why he would possess a bath with a funky suited BOWIE mannequin lying in it, but then we are talking about a true creative genius. The ultimate chameleon, a groundbreaking visionary who has remained cutting edge throughout his ongoing 52 year career.

Unlike any other artist that I know, he has remained pretty reclusive, enjoying a private life away from prying eyes and lenses...and yet, he is still in the driving seat on the direction of his music, image and art leads. Did you know that he has designed wallpaper in the past?

I loved Space Oddity and the KANSAI YAMAMOTO body suit that invites you in to this great space. The flamboyant androgynous ZIGGY STARDUST's short appearance has left an indelible positive mark on the conscience of society, helping to create an acceptance to homosexuality and pushing the boundaries on how we perceive creativity and innovation in a cultural society.

Fortunate to see him on his SERIOUS MOONLIGHT TOUR at MILTON KEYNES BOWL, and to have gone on tour with him, selling official merchandise on his UK leg of THE GLASS SPIDER TOUR. It is the icing on the cake to have been let into run around this eclectic exhibition before the hordes of journalists. The last room is an attack on the senses as you disappear into the greatness of the man in a seemingly underground world.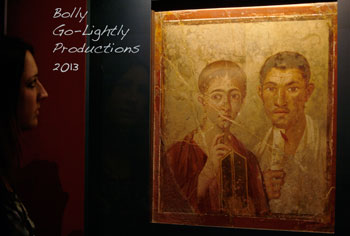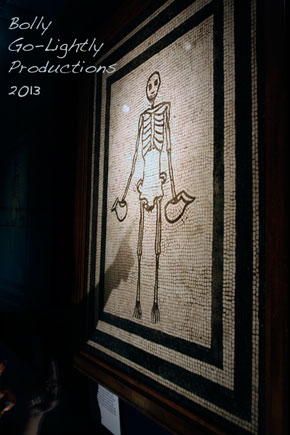 LIFE AND DEATH IN POMPEII AND HERCULANEUM - BRITISH MUSEUM
Caecilius est mortus in hortus....Having acquired an O level in LATIN at school, and studied this as part of the curriculum, I loved this exhibition. To see historical life frozen forever due to a pyroclastic cloud of molten gas, is both sad and fascinating. I felt a bit like an historical voyeur, walking amongst the dead and their cherished belongings. One day I hope to visit Pompeii, Herculaneum and climb Vesuvius itself to complete this circle of my knowledge.

The exhibits do inform in an interesting visual way in a fantastic space. Another must for anyone interested in anthropology.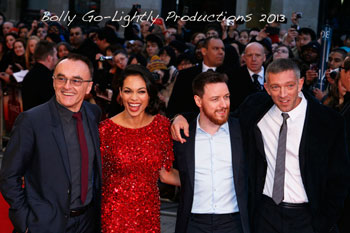 TRANCE PREMIERE - ODEON WEST END
What is it that makes women swoon at JAMES MCAVOY?
I think he is a highly talented actor, but I don't have the same chemistry as my friends, although he has great eyes.
Anyway, I digress. This is the latest DANNY BOYLE film and also stars another great actor VINCENT CASSEL of BLACK SWAN fame.

The concept looks great, but has had mixed reviews. Go and see JAMES MCAVOY in The Post Apocalyptic version of THE SCOTTISH PLAY instead...packed with shocking and gruesome imagery. Hardcore, especially if you are sitting on the stage.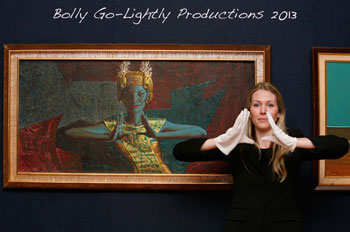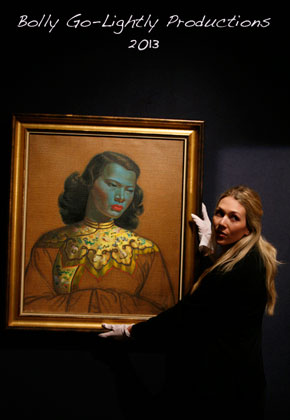 TRETCHIKOFF AT BONHAMS NEW BOND STREET
VLADIMIR TRETCHIKOFF'S "Chinese Girl" is one of the most famous modern paintings from the last century as the image was replicated to become the most reproduced poster in the world.
Although it is a great picture, I preferred another of his paintings "Balinese Dancer".


Well, I am off to belatedly purchase shares in some heating companies as I am starting to think it will never be warm again.
See you on the other side of "Spring".

Take care