Dear Readers, 



The clocks have gone forward and it's British Summertime! Only it still doesn't feel like it and I'm now beginning to wonder whether summer is a myth of the past in this country. My husband and I got so fed up three weeks ago, we booked a last minute holiday to the Gambia; it was worth every penny for the sheer bliss of feeling 36 degrees of heat!

Recently I read an article about Sheila Hancock in which she talked about her obsessive love for her husband John Thaw, how desperate she felt watching him die and how she begged him not to leave her. She compared her feelings for her husband to those of the character 'Heathcliff' in Emily Bronte's 'Wuthering Heights' for his love 'Cathy'. She described how such love makes it difficult to be together but feels impossible to be apart. This article hit home to me as like many others, I have in the past experienced this kind of 'love' to the detriment of myself, and those around me.

So this month my article is entitled 'Obsessive Love'! I hope you find it interesting.

Best wishes
Hillie
www.hillie.com



Obsessive Love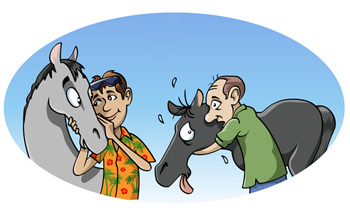 What is 'obsessive love'? In my opinion obsessive 'love' has nothing to do with real love. It is a compulsive personality disorder most probably displayed by someone who has an addictive and dependent personality with low self- esteem. They fixate on someone they feel will provide them with all the happiness and fulfilment they need; they cannot think or talk about anything or anyone else to the detriment of everything else. They become jealous and possessive and want to be with that person all the time; in the end they suffocate the relationship by becoming jealous of their 'loved one's' friendships with other people and suspicious as to what they are up to when they are apart. They start checking up on them through their social networking sites, make constant phone calls to their private and work numbers and may search their belongings and papers for tell tale signs. They try to control the other person by questioning their commitment to them and becoming more sexually demanding, so as to manipulate them into giving more of their attention. Eventually the 'loved one' sees the light and draws away for their sanity's sake and ends the relationship. This is when the obsessive personality goes into denial and refuses to believe the relationship has ended; they try every way to win their partner back by making life changing promises and when that fails depression, guilt, self recrimination, food and alcohol disorders and suicidal tendencies can arise. In other cases anger, rage and a need for revenge against the 'loved one' can follow with disastrous effect.

All in all 'obsessive love' is an unhealthy state to be in. It may be a form of self-abuse that brings to the surface past unresolved wounds from childhood or previous relationships. The obsessive lover tends to focus on other people rather themselves and they fear abandonment, wishing to possess a person they feel a compulsive attraction for. It often starts by being instantly attracted to someone's looks, then subconsciously imagining the qualities and character they are looking for and in fact create a fantasy person which bears little relation to the reality.

So how can we help ourselves? If you feel you could be obsessing about someone ask yourself whether he or she is really what you have cracked them up to be; or have you re-invented them in some way? If you have any doubts, you may be addicted and should pull away from the object of your affections and seek counselling help. Question how you have behaved in previous relationships and have these relationships ended in abandonment and tears. Has your focus on your relationships affected or harmed your ability to work and/or your relationships with friends and family. Remember how ever much you have been cheated on or abandoned in the past, a healthy and successful relationship has to be built on trust with two people having enough self esteem to be able to give the other their space.

Even if you do not suffer from an obsessive disorder, if you are still on the dating scene you need to beware of anyone with an addictive personality setting their sights on you. From the start of any relationship you must make sure you have time for yourself, just to chill out, work or keep up with close friends. If your partner has a problem with this, it could be an early warning of possessive tendencies and you should work through this with them before you get more deeply embroiled. You must be wary, not flattered, if your lover constantly rings you at all hours at home or work on any pretext. Beware if each time you mention someone of the opposite sex, you get an inquisition. A dysfunctional relationship can get abusive and make you mentally ill.

What's my conclusion? Well it's really not a healthy situation to become the focal point of someone else's manic devotion and you should never allow someone else to be your sole focus of attention. Forget the chemistry and lust; keep moderation in all things to avoid falling down the slippery slope.




ASK HILLIE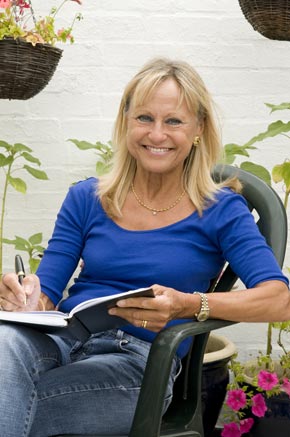 Your chance to get your worries off your chest
Whether it's marriage guidance, relationship advice, workplace or career difficulties, or family problems I'm here to help. A problem shared is a problem halved, so if something is getting you down or troubling you please email me at

[email protected]




Dear Hillie:
I wonder if you could give me some advice. I go to a weekly quiz and one of the blokes in our team I get on with very well and flirt with, has told other members of the group that he thinks I am very attractive. I had to text him and he texted back saying I looked very attractive tonight and that I would be in his dreams; so I texted 'sweet dreams?' and he texted 'Of course. I am really very fond of you so I kiss you goodnight.' Since then I have had a lot of texts sent to me in a similar vein. Then I got one, which said 'When the weather is warmer maybe we could go away for a week-end break?' How can you jump from being attractive to going away together; he has not even asked me out yet! He told me he had been married and although they are no longer together, they have remained good friends. I have since been told that he is her full-time carer as she suffers with rheumatoid arthritis and even though he has his own flat, he spends a lot of time staying over with her. I got very upset last week as I saw them out shopping together and he didn't even speak to me. Then as I was waiting to cross the road, the taxi they were in stopped right in front of me; to say he did a double take when he saw me would be an understatement, but he still didn't acknowledge me and I felt really hurt that he couldn't even say hi. He then sent a text saying would I like to go and play tennis with him soon and I thought is this bloke for real? When I see him face to face he says nothing but in his texts it's like he is a different person. So what should my next move be? Should I ask him in what context his texts are meant, as it seems he is sending me mixed signals, or should I just ignore him? His behaviour is driving me mad.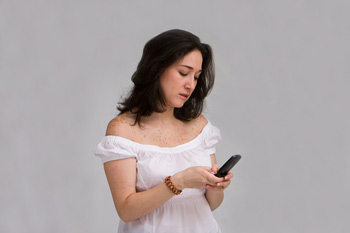 Hillie says:
I'm not surprised you're upset; just reading your letter makes me feel confused. He is acting in strange way and not thinking about your feelings at all. I get the impression he's just playing with you and wants some to have some fun. I feel he is still very much committed to his wife and I suggest you join a different weekly quiz group and don't see him anymore.


Dear Hillie:
I have been with my partner for 13 years from the age of 26. He's lovely but I just do not fancy him, never have; yet to everyone else he is really handsome. I feel lost and alone. Do I throw away a really nice guy for a possible bad guy? The problem is I'm now 39 and want children; sex is rare, he is pretty hopeless and I never feel fulfilled no matter what I do. It's now 13 years of trying to make it work and I'm exhausted but I'm scared of hurting everyone around him if I leave. Please help. I'm still holding out for the fairy tale.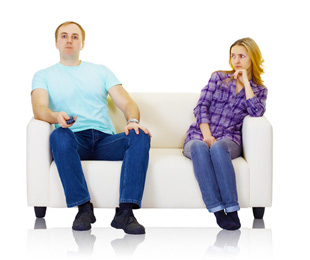 Hillie says:
First of all the grass is rarely greener on the other side but you only have one life and you can't live that life just to keep everyone around you happy. You've tried your best for thirteen years and if the situation is making you really unhappy you must leave. It is better to be happy on you own than miserable with someone else, however nice his friends are.


Dear Hillie:
After a five-year distant relationship, last year I started to live with my boyfriend who is 51, 15 years older than me. I am new to the city and have yet to make my own friends network. My boyfriend divorced his ex six months ago after 10 years apart, just parenting 3 kids together in the same house each weekend when he came back from the city where he works. As the youngest is now 19, they decided they could live apart; they got divorced and we started to live together in a new flat.

My problem is that the children sometimes want to have family time with both parents leaving me shut out alone in the flat for the weekend. His ex wife and children can't stand seeing me and although he's stopped staying overnight with them after lots of arguments with me, he can't seem to clean out his old room in the house and likes to spend time in the garden there. Legally he and his ex still share the house together but have to sell it after 5 years. They have a shared bank account to which he contributes more than his fair share.

However if I make contact with my ex on a friendship basis, my boyfriend cannot accept it! I love him and I feel he loves me too, but I find the situation difficult. He tells me things will be fine in the end and because they all get on well he doesn't want to discuss me with them. He says I have to try to understand the situation better and accept it. Although I like the children individually and I think they accept me, without any guidance from him they are cold towards me as they want their parents back together. I try my best to be friends with them and I feel upset that he doesn't make a clear line between his family and his commitment to a family life with me, letting his children join in with our life. He just wants a quiet life without any upsets so he says if he breaks his promises to me, as long as it was the best decision at the time, it doesn't matter. He's getting older, I am 36 and I want to have children of my own. Is there anything I can do to make him understand and improve the situation, or should I leave?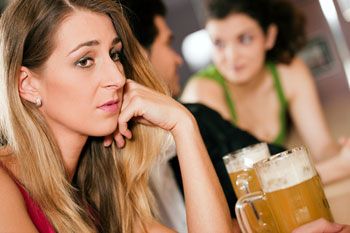 Hillie says:
I sympathise with you and I realise you want to start a family life with your partner as soon as possible, but it's still early days yet. He only officially moved out of his family home six months ago to live with you and he still jointly owns his old home and has to make sure it's maintained properly in order to sell it. On the other hand he can't just bury his head in the sand and hope that one everyone will become best friends without him having to make an effort and possible waves in his old family life. Maybe he's worried that if he upsets his family they will try to damage him financially.

He comes as a package deal and your best course of action is to calm down and not rush things. Try to improve the situation by arranging more family get-togethers with you, your partner and his children and also investigate classes and sporting activities you and your partner could join to make new friends. You don't mention whether he is friendly with any other couples you could go out with together and you could possibly make friends with the wives. Do you go out to work? If so can you make friends with your workmates?

Let him have some time alone with his children but encourage him to invite you over sometimes as well, with or without his wife being there. Leave the subject of having children together for a few months until things calm down and you have created a life together and with his children.

If after six months to a year there is no improvement, you could consider leaving and making a new life for yourself.



Hillie Marshall
Hillie began her working career as a radiographer and then started in show business as a singer and actress, eventually being theatre producer for her company Edwardians Unlimited. Following her divorce in 1989 and with two young children to bring up, she founded Dinner Dates, the social events and holiday Company for single people. Today Dinner Dates is the UK's longest established company of its kind with over 17,000 members nationwide. The phenomenal success of Dinner Dates for singles gave Hillie the idea of a social events company for couples, so in 2007, she set up Dinner With Friends, the UK's first couples only dining club. In July 2011 she sold both companies.

Not only is Hillie a successful business entrepreneur, her experience with people has been put to good use and, as both an Agony Aunt through the internet and in magazines, she offers advice and a sympathetic ear to thousands, making sense of personal and relationship problems.

Hillie is an accomplished author and has written three successful books on relationships. She has given relationship advice on numerous TV and Radio shows such as GMTV, Richard and Judy, The Big Breakfast, Esther Rantzen, Kilroy, The Vanessa Show, The Time The Place, Carlton's After 5 and was 'Dr Date' for LBC.

She has two children Nicola (32) and Jamie (29) and lives in Chiswick with her husband Angus.

You can e-mail Hillie at: [email protected]
Her books: 'The Good Dating Guide', 'Hillie Marshall's Guide to Successful Relationships' and 'Agonise with Hillie' can be bought on line at: www.hillie.com

Words copyright: Hillie Marshall 2013