Dear Readers, 



Still in our home in the South of France I am enjoying glorious weather and the company of many friends who come to stay with us throughout the summer. I am a very fortunate person; life feels like one long holiday as I thoroughly enjoy retirement after a long stressful working life. I probably eat and drink too much now but I exercise a lot, feel in good health and my husband and I are enjoying a good life style; my children seem to be battling through life well and all in all I'm happier than ever.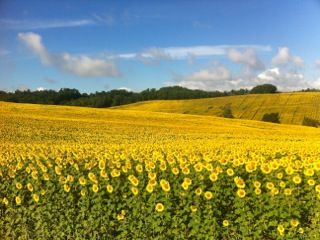 So in my happy state, the plight of many people I know seems that much more poignant. Probably because we're all getting older, I listen in dismay to the health problems of friends and acquaintances. Just over a year ago there was an epidemic of new hips and knees and bunion operations but now it's more serious: cancer, heart conditions and other serious ailments have entered our lives. However I never cease to be amazed by the way my friends are dealing with their problems; their cheeriness and positive thinking is a real tonic. One of them has an obscure disease called 'Birdshot' (only about 100 people in the world have been diagnosed with it so far) which affects the eyes and immune system and eventually leads to blindness. She has endured several eye operations, takes numerous substances to boost her immune system and at the beginning of the year had to wear dark glasses and use a white stick. However her will power has prevailed and to my surprise she cheerfully arrived with us three weeks ago minus the white stick and thick black glasses, ready to join in the party atmosphere, as positive as ever.

The following week a friend I've known since childhood arrived full of 'joie de vivre' but when I gave her a swimming pool towel she announced she would not be using the pool. I asked why not and she cheerfully told me a lot had happened to her over the past three weeks: she'd had a regular mammogram, then biopsies and further scans, been diagnosed with breast cancer and had a mastectomy where they removed tumors that had not shown in her scans, then reconstructive surgery and had been given the all clear! For six weeks she mustn't get her wounds wet but after that, apart from taking pills, she'll be back to her normal busy self. I was speechless and she never failed to impress me throughout her stay here.

All this news has got me thinking, as my friends have two things in common, will power and a positive attitude. My grandmother had the same state of mind fifty years ago; she had terminal bowel cancer, went through three operations and defied the doctors over ten years. The only reason she eventually died was because she was put in a ward for incurables for her last operation, realised how ill she was and promptly died!

Hence my article this month 'Mind over Matter'. I hope you enjoy it.

Many sunny wishes from
Hillie
www.hillie.com





MIND OVER MATTER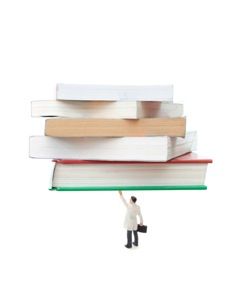 Research has shown that our bodies and brains are much more closely linked than we could ever have imagined for the brain has powers to manipulate the body. Your brain has the power to work in your favour or against it and although it's difficult to keep a positive mental attitude when facing a life threatening disease, it could mean the difference between life and death. People who talk to others with similar conditions, share their feelings and support each other with a positive mental attitude have a greater chance of survival than those who just feel hopeless and helpless.

We should use our mind as a magnet for we all have the power to attract the good or the bad in any situation. If you concentrate your thoughts on what you want to happen and constantly re-create that happy scenario in your mind, it probably will. If you fear something you will automatically attract it and saying 'I don't want this to happen' will make your mind go towards it. Some flippant examples of this are: 'I mustn't dirty this clean shirt because I haven't got another to wear for my job interview' or 'I must be careful not to ladder my tights because this is my last pair'. You soon spill your cup of coffee down your shirt or accidentally rip your tights!

It is now known that negative thoughts and anxiety can make us ill and stress can increase the risk of getting such disorders as dementia or diabetes, whereas feeling safe and secure in the belief that things will turn out right, helps maintain and repair our bodies.

It has been shown that meditation boosts the immune system in people with cancer, slows down the progression of HIV, helps prevent a relapse of clinical depression and may even slow down the ageing process.

Negative thinking has the power to damage or even kill us. In some parts of the world stories still abound about witch doctors who put a curse on someone who then becomes convinced they have been given a death sentence and dies. Possibly the only way such a person could be saved would be to do a mock operation on them and convince them that the 'devil' that had been put inside them had been removed.

My Aunt, many years ago decided she had lived long enough missing her dead husband, told me she was going to die and put herself to bed. She got weaker and weaker and I got her into hospital where they insisted there was nothing wrong with her. I pleaded with them to keep her in under observation and a week later she died peacefully in her sleep on the anniversary of the day my uncle had died! She certainly had willpower.

Positive thing can produce a placebo effect by using brain power to induce the body's chemical ability to relieve pain and cure itself. Time and time again patients have been given wonder drugs, which are in fact harmless substances and convinced themselves into recovery.

It's not just our minds that can alter our destiny, I believe those around us can help too. There is an old Italian lady I know who has seen visions that have been confirmed by the Pope and she herself has, through her prayers worked miracles and saved many lives although every time she does so she gets afflicted by another ailment herself. She is an amazing person and last year I asked her to pray for two of my sick friends. I also travelled to Lourdes to collect Holy Water for them. I believe they will both recover and indeed one of them, my friend with Birdshot disease appears to be on the mend.

We are only at the beginning of learning what great-untapped powers we carry in our brains and I for one would love to be alive when 'beam me up Scotty' becomes a fact instead of fiction!





ASK HILLIE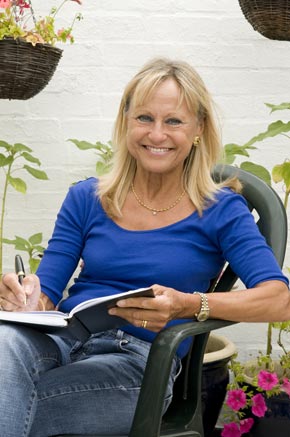 Your chance to get your worries off your chest
Whether it's marriage guidance, relationship advice, workplace or career difficulties, or family problems I'm here to help. A problem shared is a problem halved, so if something is getting you down or troubling you please email me at

[email protected]




Dear Hillie:
I've recently starting seeing a gorgeous girl; we go out most nights and are very happy. My best mate however tells me she's no good and will only make me unhappy in the long run and I should leave her now before I get too involved. I used to spend all my time with my best mate so he knows me pretty well and looks out for me. Could he be right about her?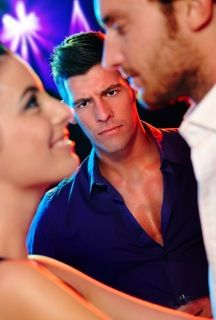 Hillie says:
Very often when a friend tells us to give up a girlfriend/boyfriend for whatever reason, they have an ulterior motive for doing so. Your best mate is probably missing your company and may have no one else to go 'hunting' with; therefore it's in his best interest for you to be single again. If you're happy in your relationship, that's all that counts, just listen to your inner feelings and you won't go far wrong. Maybe your girlfriend has single friends she could introduce to your mate? I'm sure once he's found his own playmate, objections to your relationship will cease!


Dear Hillie:
My partner's an Aries male aged 34 and I'm an Aries female aged 29. He had been living with me and my 7 year old daughter for over a year when things went wrong and we agreed to have a break but still met up at weekends. This went on for 2 months and, as he was still unsure about what he wanted I told him I wanted to end the relationship. He agreed but the following day came back and begged me to give him a second chance. I really love him so he moved back in with us and we planned to marry. Then we had a disagreement about the flat he'd bought while we were apart and he left again. He now says he still loves me and regrets leaving but he doesn't know what he really wants. I'm really confused; he seems to contradict himself. What do you think? Could it ever work out?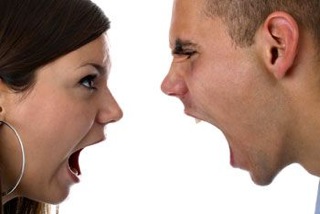 Hillie says:
If you continue to let him move in and out of your life as he pleases I have serious doubts this relationship will work out. This man appears to be afraid of commitment and I'm not surprised you're confused. However the most important person in this relationship is your daughter and all this uncertainty is not good for her emotions. So for both your sakes I urge you to end this relationship and mean it this time. He will be forced into making a decision and if he really wants you and truly loves you he will make a commitment. However if he dithers, he may never know what he wants and you are best out of it, saving yourself many years of heartache. You are still young and have many years left to find someone else who really wants to be with you and your daughter.


Dear Hillie:
Since my boyfriend moved in I've had a real problem. I ask him to phone me if he's going to be home late from work so I know what to do about dinner. He never does and when he eventually gets back we have an argument. He says I'm trying to control him and he shouldn't have to report to me all the time. He says I should just go ahead and eat by myself if he's late but that's not what I want. I think one of the pleasures of living together is shared mealtimes. Often I end up eating a stewed dinner alone and give his to the dog. When I tell him his dinner's in the dog he gets angry! I think he's being selfish but he doesn't see it that way at all and says I'm trying to play married instead of living together. Am I being unreasonable?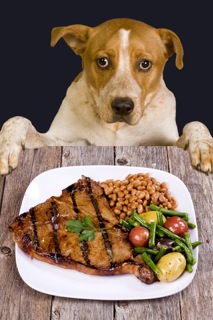 Hillie says:
No you're not being unreasonable but maybe you both have different ideas as to the nature of your relationship. I think you should call your boyfriend's bluff, get out more and develop other interests. If he just wants a flat-mate then cook for yourself when you're hungry and only arrange to eat together when it's mutually convenient. He will start to appreciate you if he stops feeling he is being pushed into something he's not ready for yet. Hopefully you will both enjoy each others company more or, you may decide this is not the kind of relationship you want and end it!


Hillie Marshall
Hillie began her working career as a radiographer and then started in show business as a singer and actress, eventually being theatre producer for her company Edwardians Unlimited. Following her divorce in 1989 and with two young children to bring up, she founded Dinner Dates, the social events and holiday Company for single people. Today Dinner Dates is the UK's longest established company of its kind with over 17,000 members nationwide. The phenomenal success of Dinner Dates for singles gave Hillie the idea of a social events company for couples, so in 2007, she set up Dinner With Friends, the UK's first couples only dining club. In July 2011 she sold both companies.

Not only is Hillie a successful business entrepreneur, her experience with people has been put to good use and, as both an Agony Aunt through the internet and in magazines, she offers advice and a sympathetic ear to thousands, making sense of personal and relationship problems.

Hillie is an accomplished author and has written three successful books on relationships. She has given relationship advice on numerous TV and Radio shows such as GMTV, Richard and Judy, The Big Breakfast, Esther Rantzen, Kilroy, The Vanessa Show, The Time The Place, Carlton's After 5 and was 'Dr Date' for LBC.

She has two children Nicola and Jamie and lives in London with her husband.

You can e-mail Hillie at:

[email protected]


Her books: 'The Good Dating Guide', 'Hillie Marshall's Guide to Successful Relationships' and 'Agonise with Hillie' can be bought on line at: www.hillie.com

Words copyright: Hillie Marshall 2013



Hillie Marshall
Hillie began her working career as a radiographer and then started in show business as a singer and actress, eventually being theatre producer for her company Edwardians Unlimited. Following her divorce in 1989 and with two young children to bring up, she founded Dinner Dates, the social events and holiday Company for single people. Today Dinner Dates is the UK's longest established company of its kind with over 17,000 members nationwide. The phenomenal success of Dinner Dates for singles gave Hillie the idea of a social events company for couples, so in 2007, she set up Dinner With Friends, the UK's first couples only dining club. In July 2011 she sold both companies.

Not only is Hillie a successful business entrepreneur, her experience with people has been put to good use and, as both an Agony Aunt through the internet and in magazines, she offers advice and a sympathetic ear to thousands, making sense of personal and relationship problems.

Hillie is an accomplished author and has written three successful books on relationships. She has given relationship advice on numerous TV and Radio shows such as GMTV, Richard and Judy, The Big Breakfast, Esther Rantzen, Kilroy, The Vanessa Show, The Time The Place, Carlton's After 5 and was 'Dr Date' for LBC.

She has two children Nicola (32) and Jamie (29) and lives in Chiswick with her husband Angus.

You can e-mail Hillie at: [email protected]
Her books: 'The Good Dating Guide', 'Hillie Marshall's Guide to Successful Relationships' and 'Agonise with Hillie' can be bought on line at: www.hillie.com

Words copyright: Hillie Marshall 2013