Thanks for all your emails about JADE's and my fab trip to ATLANTIS THE PALM: DUBAI, which we reviewed for the MAIL ON SUNDAY. Here's the link:

www.dailymail.co.uk

ATLANTIS THE PALM is the perfect resort for all ages, can't faultt it. Their latest ULTIMATE DIVE EXPERIENCE where you don your wetsuits and swim with 65,000 marine creatures is amazing, You can actually feed the ray and wave at the honeymooners with palatial suites in the Ambassador Lagoon. Here are some pix: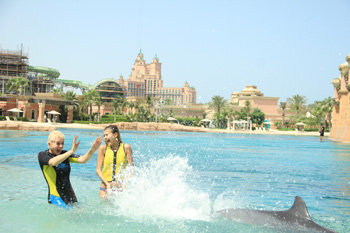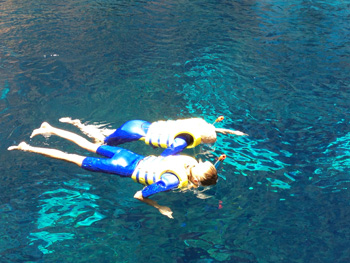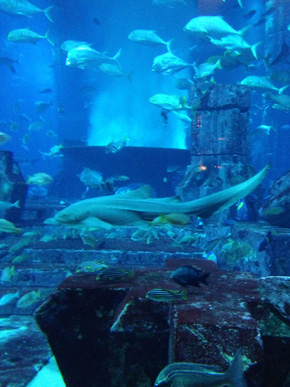 Now more pix at ATLANTIS THE PALM: DUBAI, including our gorg suite, the beach, JASSWIN our wonderful butler whom we wanted to take home with us, plus THE BRIDGE SUITE = part time home to Sheikks, Sheikhas and the KARDASHIANS!
Plus our DESERT SAFARI, complet with HANNIBAL LECTOR'ed lean mean camel , the world's tallest building, BURJ KHALIFA and JADE and I at DUBAI's popular YACHT CLUB as well as cocktail and ice creaming back at our new 'home' at ATLANTIS THE PALM: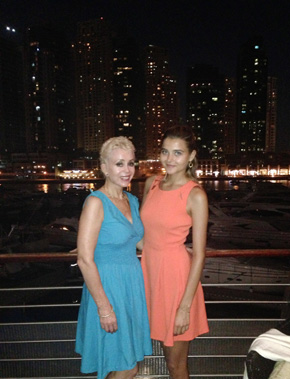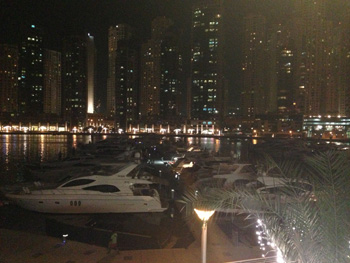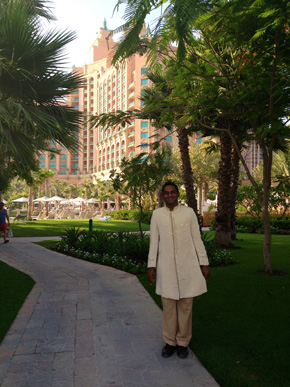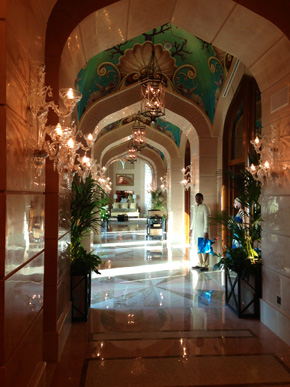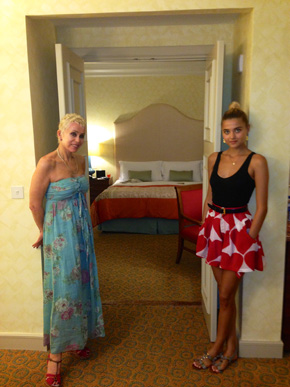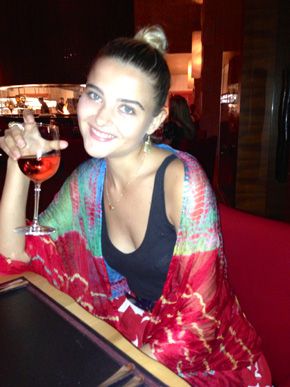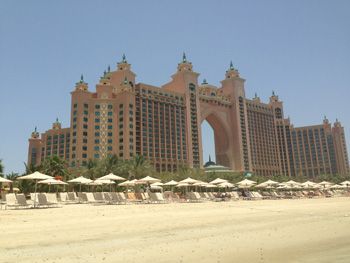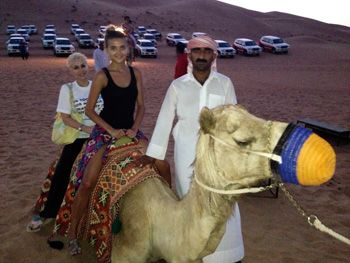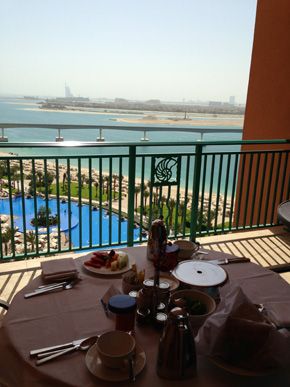 Our FASHION FOODIE, JADE had a wonderful time tasting the delights of ATLANTIS THE PALM and Environs - here's her full report

I was so excited to learn that our first meal in Dubai, at The Atlantis was at Nobu. My favourite cuisine is Japanese and I have never been lucky enough to visit any of their restaurants before, so you can imagine the excitement even before boarding the plane! The tables at NOBU are surrounded by beautiful bonsai trees and intricate interior design with an open kitchen on one side with the chefs hard at work. The menu boasts a large choice including the signature dish; black cod with yuzu miso which melted in the mouth. We opted for the sweet shrimp and whitefish sashimi. Unlike many Japanese restaurants which serve you just 3 slices of sashimi, Nobu was wonderfully generous with their portions. I could have eaten the whole menu, but our waitress insisted we leave room for their array of fabulous desserts. Three types of sorbets were brought to us; raspberry and wasabi, guava and passion fruit and a hot chocolate cake with a curious bright green ice cream then arrived. After tasting this - tedhis sweet green ball- we were informed that it was pandan - an asian leaf often used in asian ingredients. It was deliciously floral. We were also brought banana fritters which looked deceptively like Nobu's starter; soft shell crab spring rolls but tasted just like warm banana and crunchy pastry drizzled in a mango sauce. An incredibly tasty welcome to Atlantis!

One evening in Dubai, we went out of the resort for dinner. Jasswin, our wonderful butler suggested Aquara, a restaurant at the yacht club. This time we were able to enjoy our meal outside as we had a nice breeze sitting on the water overlooking the beautiful yachts. To start we had the minted green pea soup and salmon sashimi. The soup was certainly minty but not overpowering and with a poached scallop and shrimps in it, went down very well! The sashimi was sesame crusted with pickled cucumber, enoki mushrooms (one of my preferred types of mushroom) and a kalbi dressing. Sesame crusted sashimi works well for me as I love the contrast of soft, yet meaty salmon and the crunchy sesame seeds. For main course; we had pan seared scallops and pan fried sea bass. Whenever I see sea bass on the menu I am immediately interested; as it is my favourite fish. This sea bass was amongst he best sea bass I have had. The reason being that it was very well cooked and high quality fish with delicious and slightly unusual accompaniments - couscous, crab meat and spinach on a roast garlic and tomato velouté. It was extremely satisfying The scallops were cooked perfectly and the chorizo and cauliflower puree made this dish that much more indulgent. Next door to the restaurant is the bar of the yacht club which had some wonderfully glamorous locals and tourists sipping on some colourful cocktails. So if you are ever in need of a restaurant outside of the fabulous Atlantis, Aquara is highly recommended!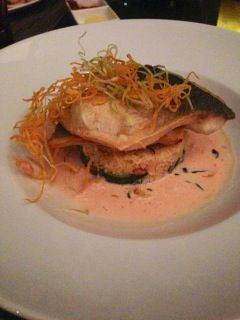 For our final night at Atlantis we had reservations at Seafire. Seafire is a modern steakhouse which features their own brand of Australian cattle. The restaurant is spaciously layed out with an open kitchen at the one side with their own wood-burning grill, as well as a walk-in wine cellar. We were seated in prime position b etween the wine cellar and kitchen and noticed the suitable air conditioning, i.e.not too cold! The presentation of our starters exceeded our expectations; we had a prawn cocktail and a baked king crab en croute. The prawn cocktail had lobster as well as prawn, gem lettuce, avocado and caviar. It was magnificently presented in a steel like box which had cold air jetting out each corner of the box, keeping the dish cool. A twist on a classic dish, with plenty of prawn and lobster. The king crab en croute was divine, a very hedonistic starter. The bowl came with a champagne sabayon as the base with a standing up circle of 'croute' placed in the middle of the sabayon. Inside the croute was the crab resting on a spinach flan and garnished with a roasted cherry tomato. I could have eaten this a thousand times over! It was so moorish and flavoursome.
For our main course, my meat eater friend plumped for a fillet of angus beef, served medium with a huge array of sauces, mustards and side dishes, including delicious honey roasted parsnips. It was clear the quality of this 'certified Atlantis' cattle was at it's highest. As for me, I tucked into chargrilled jumbo tiger prawns served with a herb salad, grilled lemon and one of my favourites; peri peri sauce. Humongous prawns only needed be accompanied by a refreshing salad. That is why this dish worked so well, it was so simple.
However much some of the desserts tempted us - apple crumble with caramel and cinnamon ice cream and a chocolate marquise - we could just not fit them in! Instead we enjoyed a chocolate lollipop brought around to every table at the end of the mealand off we went; a couple of jolly and satisfied customers!

Moving on to more local fun times,


BEST PARTIES:

LATIFA and I had a fab bash at LA DURBIN in aid of one of my pet cancer charities, the wonderful YES TO LIFE. SKINADE kindly sponsored delish fizz by HASLEMERE WINES / BROMPTON BRANDS and yummy canapes by CHILLI BEES and guests included VICKI MICHELLE, LESLEY NICOL, DEBBIE ARNOLD, CALUM BEST and LUCY WATSON from MIC.
The event was covered by GRAHAM READING for Ok! and the pix were published in all their glory last month.

BEST LBD: I don't usually go for LBD s in the summer but LATIFA's fabbo party number has inspired me to check out EVA LONGORIA, the Queen of the LBD, seen here sporting a slinky black lace number by hot celeb designer MARIA LUCIA HOHAN





www.marialuciahohan.com


FASHION FIRSTS:
MARILYN CROW DESIGN
Always innovative blonde bombshell MARILYN has just launched her new range, DISARMINGLY CHARMING, which I was proud to be part of - check it out - gorgeous!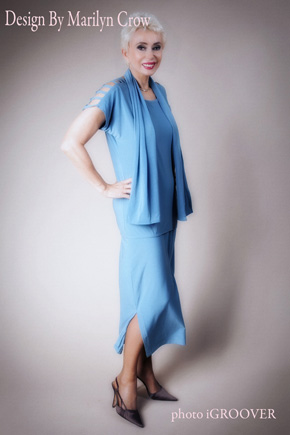 SAND JEWELLERY:

Suave jewelley designer DOVE FRIEDMAN is my spesh new fave . Having just returned from the desert, I fell for this stunning gold HAMSA bracelet big time.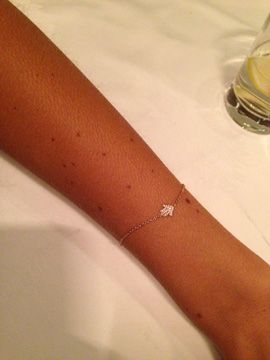 Check out the whole range - very feminine and delicate:

www.sandgroup.com



Thank you for reading my column.

Please write to me at:

[email protected]



and check out my other websites:

www.sallyfarmiloe.com

www.kazzyandsally.tv