We head towards year's end and its time once again for one of the best jobs of the year. The TV awards has always been one of the jewels in the crown of the events to cover. This year it was held in Lisbon, Portugal. On arrival I was disappointed to see that it had been raining and not as sunny as Portugal normally is. Oh well - things had to get better! The taxi ride to the hotel saw the normal quasi suicidal driving, though friendly enough, and it was very disappointing at the end of it all to be asked to pay 45 Euros for the privilege. I refused. My colleague -who was sharing the taxi with me- wanted to just pay and forget it. I knew it was far too much and there was no meter in the car. The driver called the Police. The Police turned up and asked us to pay the driver 18 Euros! You should've seen the driver's face. Common practice in Lisbon is for taxis at the airport to take the meter off, and rip off tourists that way. Anyway as soon as I checked in it was time to go and photograph this year's host of the awards BORAT SAGDIYEV -AKA SACHA BARON-COHEN-.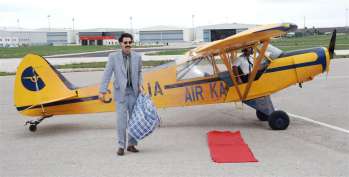 Borat and Plane



We were driven to a small airport on the outskirts of Lisbon and soon enough we saw a tiny old yellow single propeller plane make its approach and land. Borat could barely fit in the plane and fell out the aircraft with a laundry bag as a suitcase. It was hilarious. The pilot had a black eye patch and a bottle of vodka. Borat has upset the Kazakhstan government so much they want to sue him. They may have trouble finding sober Judges anyway so no worries there. Celeb attendees included: COLDPLAY, SHAKIRA, GREEN DAY, ANASTACIA, ISLA FISHER, NATALIE IMBRUGLIA, ROBBIE WILLIAMS, MADONNA, THE BLACK EYED PEAS, SYSTEM OF A DOWN, BRITTANY MURPHY, and CRAAAAAAIG DAVID.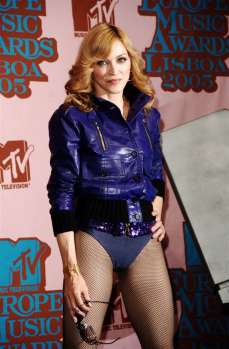 Madonna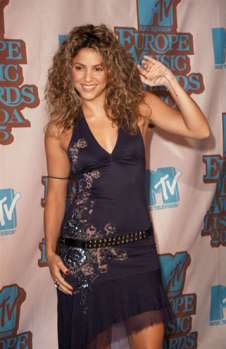 Shakira



The awards went smoothly and I had a very good spot for the red carpet arrivals and the rest of the event. Food in the press area wasn't that great -packed lunches consisting of: sarnies apples and crisps! No bubbles!!!!! I nearly died- but at least we had free beer all evening. After each performance and presentation the winners came through for photos with their awards. These included: GREEN DAY for Best Rock and Best Album, COLDPLAY for Best Song and Best Act, ROBBIE WILLIAMS for Best Male, Best Female was 'Colombian prostitute' SHAKIRA, -as she was introduced by BORAT at the press conference- BLACK EYED PEAS for Best Pop, GORILLAZ for Best Group, JAMES BLUNT won Best New Act and the great band SYSTEM OF A DOWN won Best Alternative.


Robbie Williams



The night ended with a huge lavish party and by the time I got back to my hotel I had just enough time to pack my bags and head to the airport via metered taxi this time and it cost me 6 Euros.....

Another big event this month was of course the premiere of the new installment of HARRY POTTER. HARRY POTTER and the Goblet of Fire premiered in Leicester Square, London. The premiere was huge. Almost the whole of Leicester Square was occupied by media and screaming fans. I thought for a moment that I had spotted the Duchess of Cornwall -Camilla Parker-Bowles- as well but closer inspection revealed that it was the Harry Potter fire breathing dragon. Blame it on the champers. The weather was lousy, rain and more rain. At least we had a reasonably good turn out, as, apart from the cast MADONNA with daughter LOURDES, CLAUDIA SCHIFFER, KATE BECKINSALE were in attendance amongst others. Woman of the moment Madge was very good with me once again as she posed for long enough for me to get all me shots despite the cold rain. This film has now gone to break all box office records in the history of British Cinema, and in many other countries in the world.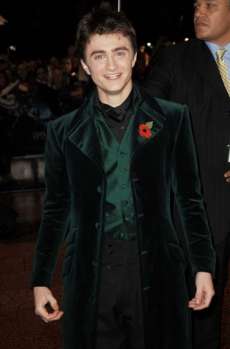 Daniel Radcliffe



And lastly, acne riddled beauty CAMERON DIAZ and TONI COLLETTE were in town recently for the premiere of their film In Her Shoes at the Empire in Leicester Square, London. Directed by Curtis Hanson the film depicts sisters Maggie Feller -Diaz- and Rose -Collette- who are very different fall out with each other for a variety of reasons -I have not got space to explain- and get reconciled with each other once again with the help of their Gran -blast from the past- SHIRLEY MACLAINE. Very well acted and humorous in parts. Go see.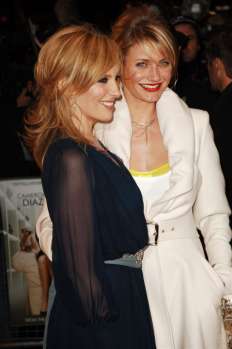 Cameron Diaz and Toni Collette



That's it for now folks. Have a happy Festive Season!

Over and out! See you February '06.

JOE ALVAREZ


[email protected]



Words and all images copyright Joe Alvarez 2005