Hotgossip was on holiday for September; with SO much going on this particular summer socially and otherwise, the editors and owners decided to take a short hiatus. But everyone is back with high energy and new ideas!

I mentioned in the last few editions that my column is in the throes of evolving; I am working on creating it being a place readers look forward to go to for interesting, useful information, tips and inspiration.

I have been reviewing possible new titles for the section I currently call 'Tips' ... one of my readers suggested that I have a poll to vote among several names, to choose the most popular: I thought it a great idea, so am!

Here are some titles a big branding client of mine proposed, when I ran by her the other's suggestion:

- SmartInfo

- The Intuitive Life

- Clever Words

- Words from the Wise

- Words for the Intuitive

- LifeSmart Tips

- Forward Perception

- Intuitive Tips

- The IntuitiveScoop

Please let me know which one or two you favour, OR send me a title you like: if I choose it, you will receive one of my Spiritual Bracelets, in rose quartz, as a 'Thank you...'



In upcoming issues, you will be seeing new sections and types of information as the column evolves. Trends, tips on many topics, inspirational messages, more celeb stuff--and much more. As I have mentioned previously, I am open to all suggestions; please send them to this link [email protected] , and let me know if I can print your suggestion.




• • • • • • • • • • • • • • • • • • • • •






MORE ON ROSE QUARTZ



I have been receiving so many great comments re what I have been sharing about the properties of rose quartz, that I that I am including yet another section this month.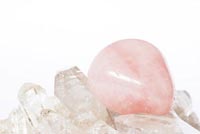 Rose quartz is the stone most associated with love – love for oneself, one's life partner, children, family, friends, animals (including power animals such as dolphins), plants, city/country, the earth itself, the Universe, the Divine. Meditating with one of these crystals actually fills one's aura with love energy; it also activates the heart chakra to enhance the giving and receiving of love. Rose quartz helps dissolve one's issues around isolation, despair and even mistrust, and helps enhance peace of mind.

Everything has a vibration to it. Rose quartz's vibrations have to do with compassion and healing of emotional issues as well as the promotion of love in all its forms. As it fills the aura with love, it also acts to calm and cleanse the entire auric field as well. It energizes the release of tension and stress, the dissolution of anger and resentment, the dispelling of fear and suspicion. It acts as a 'charge' for the rebirth of hope (the Cosmic theme for this year; do go back and read what I mean by a theme for each year, plus what this year of hope is about, in the January issue) and faith in the generosity and abundance of the Universe. Rose quartz is associated with Goddess energy because of its love, compassion and hope qualities especially.

In addition to healing the heart chakra, it also connects one's personal heart to the heart, or center of the Earth. Also, its love vibrations work even on a cellular level, reprogramming the cells for joy and longevity.

Rose quartz is plentiful, fairly inexpensive and one of the most important stones to have, to wear and use in one's home or office. Placing a good-sized chunk of it in each room of a house or office will fill the entire room with its energies, affecting everyone who lives or works there.

I stumbled into creating rose quartz bracelets by finding the stones of the first ones at a gem show and being strongly drawn to buying them, without knowing why. I have now created over 70 of them, virtually no two alike. I design them, have someone working for me string them, then I meditate with each one, and charge the energies in each far beyond what the stones would be on their own. I back down the energy to a subtle level so that any wearer won't be overpowered with the charged crystals, while making sure that the full effect is still achieved. It's fun to do, the devas of the stones talk to me re the design while I am working, and I have found yet another career! (I do many more bracelet designs that just rose quartz, but as this section is on rose quartz in general, I thought I'd just mention that type)




• • • • • • • • • • • • • • • • • • • • •






TIPS TO HELP YOU RETHINK HOW YOU LIVE YOUR LIFE




MASTERING SOCIAL MEDIA

WILLIAM DEBAUCHEZ

William is an extremely eclectic, interesting man. He is a part-time pilot for a large carrier, has the largest single-engine flying school in Paris, and is a leading expert in digital technology both for small/medium enterprises and home business owners. While working in Sweden for Ericsson and HP, he formed his first company, an early form of social media. Social media is changing so rapidly that virtually none of us can stay on top of all the new changes. William's tips will enable us to be more current and savvy re what is most important.


TIP #2

TWITTER, BLOGS AND RSS

50% of your tweets at least should be organic, allowing the other half to be automatic.

That it's sent automatically does not mean it has to be rubbish. In fact it can be quite the opposite.

Let me explain:

Why do people follow you ? Because of your skill, expertise, and because of the people you know, an expression of your true reach.

Finding relevant content and blogs displays skill, expertise, and true reach. These blogs have RSS and you can link those to your Twitter account. If done well, this "personal selection" can be very valuable to your followers.

Your automatic tweets should therefore

1. Be RSS linked to your own blog so your own posts obviously go out as "news"

2. Be RSS linked to the experts you follows blogs, once again getting the word out in real time

The sum of 1 and 2 should not excede 50% of your tweets, which is why all this takes some thinking.

Also make sure you refresh your RSS feeds, if they are the same as everyone else, your followers to become blind to your Tweets. Try and find an interesting combination of small blogs from people you like. No doubt they will love you back.

www.williamdebauchez.com/about_me/

Connect on Ecademy

WK: +44 1276 684 194
MOB: +44 774 922 1787

WILLIAM'S UPCOMING EVENTS:

Come to my course in October at Heathrow

Get new skills with Internet Coaching Circle


CONNECTING WITH YOUR SOUL MATE

ARIELLE FORD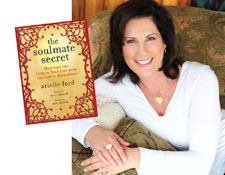 I have known Arielle since the early 1980s when she was making the rounds of bookstores with a then new author, Deepak Chopra ... I knew immediately that she was going to be big in her own right! She is not only responsible for making Deepak famous, but also the two authors of the Chicken Soup for the Soul series, Mark Victor Hansen and Jack Canfield. As well as many more. Her book The Soulmate Secret is a best seller worldwide – because what she discusses in the book works! Arielle does seminars on creating one's perfect partner; she just did a big one in Ireland in June.

In the 1990's Mark Victor Hansen and Jack Canfield convinced her to have her own series of books similar to the Chicken Soup books. There were six in the series, entitled Hot Chocolate for the Mystical Soul; I have stories in five of them. Arielle is an absolute master at helping people connect with their soulmates. Her husband Brian is a wonderful man and a true life partner. Arielle and Brian live and work in La Jolla, CA.


TIP #2

FINDING BIG LOVE IS POSSIBLE AT ANY AGE

Is it your dream to find a soul mate? A life-partner who will love, cherish and adore you? As someone who didn't meet and marry my soul mate until I was 44, I learned a lot along the way about what does and doesn't work in the world of love and romance.

Here's what I know for sure: finding true love is possible for any one at any age if you're willing to prepare your self, on all levels, to become a magnet for love.

When I decided to manifest my soulmate my intentions became crystal clear while I simultaneously cleared out the clutter in my house AND in my heart. I learned and invented techniques, rituals, visualizations and prayers that helped me prepare my body, mind, spirit and home for an amazing relationship. And they worked. I met my husband, Brian, who has exceeded all of my desires and expectations. He was and is everything I ever wished for.

To manifest your soul mate here are the ten top things to do and remember:

Be the loving person that you are. Find ways to express more love to everyone in Your life.

Live in the knowingness that you are in a loving, committed relationship.

Live that truth every day as you savor the waiting for your beloved to arrive.

Create a "vision map" of your romantic vision and look at it daily.

Write a list of the most important qualities your soul mate will possess.

Heal your heart of any past hurts that will prevent you from magnetizing big love.

Clear out the clutter in your home and create space for your beloved (especially in your closets).

Create an altar in the relationship corner of your home.

Listen to your intuition to take action when opportunities present themselves.

Fall in love with yourself. Know that you are loveable.

Big love is possible for any one of any age if you are willing to become a magnet for love. Continue to live each day in the knowingness that you are in a loving, committed relationship as you savor the waiting for your beloved to arrive.

Arielle Ford
Gaiam, Director of Affiliate Marketing

www.soulmatesecret.com
www.soulmatekit.com


[email protected]


www.facebook.com/ariellefordfanpage

WK: 001 858-454-3314
MOB: 001 858-775-3318


LEARN HOW TO WRITE FROM A MASTER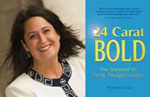 MINDY GIBBINS-KLEIN

TIP #4

BE REALISTIC ABOUT THE TIME YOU HAVE AVAILABLE

If you want to create a full-length book, one way or another you are going to need to find about 100-250 hours. The total depends on many factors, but let's just say it is not going to happen overnight. I have worked with hundreds of people over many years and only one has ever written an excellent first draft within a month. You may be interested to know that he completely cleared his desk of everything else during that time and worked on the book for about 80 hours per week.

If you work full time or even part time, have family commitments or other commitments, then you simply won't be able to drop everything else to write. Every writer has a different work style and you need to be realistic about your own patterns and situation. Some people work better in the mornings, some during the business day, and some at night. You need to find your own best way. And writing a book may be different from anything else you have done before. Therefore, you may find that even though you are normally a 'morning person', for some reason, your ideas and writing flow better in the evenings. Experiment and see what works!

If you find yourself wasting time and procrastinating when you actually could be writing, that is another issue and you can definitely get help with that, by working with the right coach.

www.bookmidwife.com


[email protected]



WK: +44 (0)845 003 8848
MOB: +44 (0)7764 163312

Last call for the Autumn Group Coaching Course! We will be starting with a full-day event in London, UK on September 18th. This will then be followed by the 12-week teleseminar program. You get the Complete Book Home Birth Kit, full of videos, audios and ebooks, as well as all of your planning and mapping materials.

If you allocate 8 hours per week during the program, you WILL have your book done by the end of the 12 weeks! We have hundreds of success stories and would love you to be the next one.

The fee for this course is $1995. If you cannot make the event in London, you can still be part of the group, benefit from the teleseminars and start your book with the "Write Now!" video. In this case, your fee would be just $995.


INSIGHT ON SKINCARE

NERIDA JOY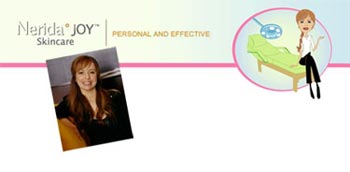 I am thrilled to have a new contributor on board – Beverly Hills Skin Care Expert Nerida Joy. Nerida Joy happens to be MY skin care expert, and she is amazing. She has spent countless years continually researching ingredients, products, techniques and all other aspects of 'skincare/ beauty' and she is an expert consultant TO Guthy Renker (the major producer of infomercials, many of which are on skincare lines). Her knowledge level in incredible.

She has a vast list of celeb clients, all of whom tout her abilities publicly: Jennifer Garner, Courteney Cox-Arquette, Isla Fisher, Catherine Deeley, Kate Beckinsale, Reese Witherspoon, Miranda Kerr and Tyra Banks.

Nerida Joy is a kind, lovely woman, sophisticated spiritually and I am very happy that she without hesitation agreed to provide a tip or two each month for my column.

Nerida Joy is now on the Editorial Advisory Board for NewBeauty magazine and blogs on the DailyBeauty Line-Up Topics under 'Expert Insight' for newbeauty.com/dailybeauty


TIP #1

VITAMIN C: STABILIZED VS. UNSTABILIZED

Vitamin C is a leading antioxidant that helps protect the body from sun damage, which can result in wrinkles, sagging, and sun spots, among other signs of aging.

Despite this vitamin's ability to produce firmer skin cells, prevent hyperpigmentation and defend against free radicals, vitamin C oxidizes very quickly (especially when exposed to air), becoming unstable. Once it becomes unstable, it can no longer carry out its beauty benefits, in turn allowing free-radical damage.

When vitamin C is stabilized and in a high-enough concentration, it can prevent discoloration by slowing the production of pigment-producing cells and stimulating collagen.

Vitamin C or ascorbic acid exists naturally in certain fruits and vegetables, such as oranges and carrots. This vitamin is necessary for the growth and repair of tissues in your body. It is required for the formation of collagen and is essential for healing wounds. One of many antioxidants, Vitamin C is significantly compromised by physical and emotional stress and by smoking. Similar to Vitamin E, Vitamin C's absorption into the bloodstream from our stomach and intestine is generally very low, only about 20%-30% of our intake.

To be safe and effective, a good topical Vitamin C should contain stable Vitamin C derivatives with a minimum 5% concentration of active ingredients and a pH value between 4.0-8.0. If you use your Vitamin C product daily, in either serum or cream form, you should see an improvement in the tone, texture and overall health of your skin within a month. A "scavenger" of oxygen free radicals, Vitamin C also helps to lighten hypo-pigmentation and can repair sun damage. About 5% of my clients are either allergic to topical Vitamin C or very sensitive to it — a condition that causes small red bumps to appear very quickly. If you experience this, a topical Vitamin C may not be for you.

Website: www.Neridajoyskincare.com
e-mail:

[email protected]



WK: 001 310 310 777 8897



MASTER YOUR SPEAKING VOICE

JEREMY NICHOLAS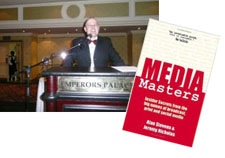 Jeremy Nicholas is featured on BBC London, is a Master of Ceremonies (compere), the on-air voice for West Ham football matches, author and public speaking coach/trainer. I've known him for some time now – he's hilarious, witty and erudite all-in-one.

It's becoming more and more important to talk online or in groups in order to get across your product or idea, (eg. YouTube). If you follow Jeremy's – he's sometimes known as JEM – tips you'll be amazed at how much more proficient and confident you are quickly.

Jeremy is busy with so many engagements he asked for an extension till next month...

www.JeremyNicholas.co.uk
www.TalkingToolbox.com

MOB: 07802 251530

For JEM's book MediaMasters co-written with Alan Stevens go to Amazon here



CLEANING UP YOUR LIFE THROUGH FENG SHUI

DR. MICHAEL OON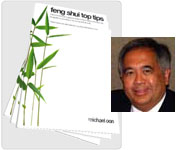 Dr. Michael Oon is an established, world-reknowned Feng Shui master. He has carried out thousands of projects ranging from residential properties and real estate developments to the design of cities throughout the world since 1998. He is also a member of the Alliance Feng Shui team which has members all over the world including the entire west coast of the United States.

He specializes in enabling property developers to sell their buildings faster and at a premium.

Dr. Oon is a wonderful no-nonsense person and I am delighted to have him aboard. His website is full of many interesting tips and observations.

Dr. Oon had been a Forensic Scientist with the Metropolitan Police (Scotland Yard) in London for 20 years, before changing career paths and becoming a Feng Shui expert.


TIP #2

FENG SHUI AND THE HOME

Your home is like your body. The better you look after it, the better it treats you.

Look after yourself by looking after your home – keep it tidy and clean. Keep the decor of the interiors and exteriors to a high standard. Avoid letting it get stained or be a collection of fluff.

Your home is a reflection of you. You chose it and you decorated it. Just love it and it will return all the love you gave it.

Website: michaeloon.com
e-mail:

[email protected]


Facebook: michael oon
LinkedIn: michael oon
Ecademy: michael oon

MOB: +44 (0) 7973 551184
WK: +44 (0) 1483 839898




• • • • • • • • • • • • • • • • • • • • •






SPA REVIEW



The Anastasia Facial, at Urban Retreat at Harrod's Knightsbridge

I had been hearing about Urban Retreat for several years, as one of my clients had her product line sold there. I'd kept meaning to contact the salon, but 'life' intervened!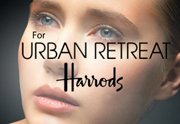 When I was in London recently, 4 people mentioned the spa/salon within a very few days, so I finally decided to take my own advice: that if one hears something more than once in a short period of time---pay attention; often The Universe has been conspiring to HAVE us hear something enough in this way, until we finally do 'get' the message ... I got the message, called and booked the 'Anastasia Facial' appointment.

AND – the reason I booked THAT particular appointment is – that at least 3 people had been attempting to have me MEET Anastasia herself, assuring me that we are 'two peas in a pod!'

The minute I walked into the spa/salon, I went, 'OMG--this place has been feng shui'd ...' I am able to detect that in a split second, as I learned the ancient Chinese technique while doing interior design in Hong Kong, many moons ago. I immediately knew I would love the technique, that it there was a spiritual element to the place that I hadn't understood before arriving there.

Even though there are numerous elements of a 'usual' facial to the signature Anastasia's, I knew ( ... because I so well understand 'energy!'), that there was a lot built into this particular treatment. Double cleansing, pressure point massage, a special eye treatment are included in the 70 minute facial. But what happens on a deeper level is what makes it worth trying.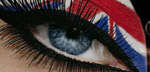 In all my years of having facials, and in 8 countries, I have never encountered any salon that offers so many facial treatments designed by so many high-end skin care lines. Urban Retreat offers 3 different facials using Guinot products (which I have used many times); 3 by La Prairie; 3 by an all time favourite, Sisley; plus a signature Creme de la Mer facial.

The people at the front desk are genuinely interested in helping clients book the best treatment, with the best therapist for the client. Worth contacting the spa to discus needs, possible appointments ... totally.








• • • • • • • • • • • • • • • • • • • • •






LAST ISSUE'S GIVEAWAY



I had no idea how popular my Spiritual Bracelets were: I had offered two, to readers who had responded to a question I had asked ... I received so many responses, I was astounded. Some were from some of my celebrity clients, who as usual asked to remain anonymous; others were from strangers ... I ended up giving away many bracelets, due to the very cool responses ...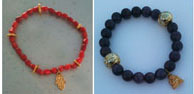 The two readers who gave the best responses to the question were Val McLeroy, a screenwriter/producer in Hollywood and Jeanette Kruger, a lovely South African business woman living in London. I was happy that both felt the energy work I had done on the bracelets, plus loved the design element! I will be offering other bracelets in future; it has been so much unexpected fun, re having people want them so much!




• • • • • • • • • • • • • • • • • • • • •






GIVEAWAY FOR OCTOBER



For 20 years I have gone to Portobello Road each Saturday when I am in London, rain or shine. People selling all sorts of things recognize me, and seeing them is something I look forward to.

During the course of this particular year I have found a new stall I love going to; the owners I am really enjoying getting to know. They don't sell the vintage handbags I love, collect and sell, nor African trade beads I use for some of my jewellry designs, nor antique Chinese fabrics I collect; also not the antique silver, art and furniture I love browsing for: they sell – crystals.

Their stall is different from virtually every other stall; I was walking down the road one day earlier this year when the energy of the crystals connected with me in a huge way me before I'd even gotten anywhere near their stall. I was literally amazed when I saw their display – so different from the eclectic jumble of antiques, junk and gift-y items. I stopped right then, talked w/them for a long while, bought a couple of small crystals, and took their card. And began to stop each time I was there. I have been working with crystals for a very long time, since studying with Dael Walker in northern California; Dael very likely wrote the first book on crystals (in the 1970's), long before I connected with him. So: I know crystals. Matt and Victoria of Venusrox have extraordinarily high end pieces, really about the best to be found.

I sought them out; not the reverse. Lovely couple, who are passionate about getting crystals--and information about crystals – all over the world.

rq_rough .jpg

They have graciously offered to provide a giveaway for October – of a small rose quartz little hunk, rough (my favourite), of a very high caliber.

What it will take to receive the highly charged piece is to just send me an email

[email protected]

, describing why you would personally love to have that particular piece. I will let them choose the recipient.

I suggest that you go to Portobello Road on any Saturday, and look for their stall! I take a taxi to the Westbourne Grove section (the middle), then begin walking down the street. They are on the right side, and I am approximating, perhaps 20 stalls down. You won't be able to miss their display ... they are generous about teaching what each crystal means, they have unique ones, and even have nicely-done cards with information about each crystal-type. It is what I call a 'destination.'

Website: www.venusrox.com
e-mail:

[email protected]



MOB: 07951 070943

• • • • • • • • • • • • • • • • • • • • •



VICTORIA's latest UK write ups:
http://tinyurl.com/4aghw6jhttp://tinyurl.com/4r534xt



• • • • • • • • • • • • • • • • • • • • •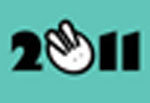 I look forward to reading your comments!

[email protected]



www.victoriabullis.com


Follow me on Twitter

I have a Facebook page!!! Please become a fan!

www.victoriabullis.com