Biography:

Author, journalist and TV personality Nick Pope used to run the British Government's UFO Project and is now recognised as one of the world's leading experts on UFOs, the unexplained and conspiracy theories.

Check out www.nickpope.net for more information about Nick.
Welcome to the latest round up of news and views on UFOs, alien abductions, crop circles, ghosts, the paranormal, the unexplained, the weird and the wonderful.


UFOs: Generals, Pilots and Government Officials Go on the Record

A newly published book on UFOs has generated favourable mainstream media coverage and stormed up the New York Times bestseller list. Entitled UFOs: Generals, Pilots and Government Officials Go on the Record, it's written by investigative journalist Leslie Kean. It's no ordinary UFO book: the foreword is written by Bill Clinton's former Chief of Staff, John Podesta, who more recently headed up President Obama's transition team. Endorsements include one from physicist Michio Kaku and another from CNN's former space/science correspondent, Miles O'Brien. Around half the material consists of direct testimony from high-ranking individuals who have either seen a UFO or undertaken official investigations into UFO sightings. Her contributors include five generals and Fife Symington III, the former governor of Arizona. Unlike many books on UFOs, there are no anonymous whistleblowers or unsubstantiated accounts. All contributors had to be able to back up their accounts with official documents. Another key difference from most other UFO books is that Leslie Kean and her contributors take no definitive view on the true nature of the UFO phenomenon. They say only that some UFO sightings cannot be explained as misidentifications and hoaxes and they therefore call for governments to take the subject seriously, not least because of the aviation safety implications of the phenomenon. If you only ever read one UFO book, read this one.


MoD Releases More UFO Files

A sixth batch of Ministry of Defence UFO files was recently made available at the National Archives, as part of a three year programme to release the entire archive of files. This latest batch comprises 18 files, containing a total of over 5000 pages of documents. The files cover the period 1995 to 2003 and include policy papers, UFO sighting reports and letters from the public. I undertook a series of TV, radio and newspaper interviews to publicise this story and wrote feature articles on the story for The Guardian and the Sunday Post. The main story to catch the media's attention was an allegation that Winston Churchill was involved in a wartime conspiracy to cover up a UFO sighting involving the crew of an RAF aircraft, because he thought it would be shattering to public morale and to people's religious belief. However, the allegation was made comparatively recently and is unsupported by any contemporary paperwork. Whatever you believe about UFOs, there's some fascinating material in these real life X-Files. Most of these sightings turned out to be misidentifications of things like aircraft lights or meteors, but a small proportion could not be explained.


Close Encounters at the Royal Albert Hall

From 25th - 31st October the Royal Albert Hall plays host to a series of events themed around alien life. As part of these events I'll be giving a talk on the evening of 25th October. Check out www.royalalberthall.com for details of what's on and to order tickets.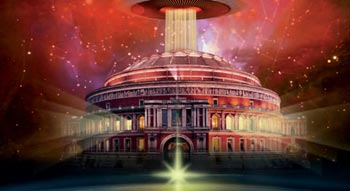 Oxford Union Debating Society

Shortly after the Royal Albert Hall event, I shall be discussing UFOs at another world famous location. I have debated the UFO issue at the Oxford Union Debating Society before. The motion was "This House believes that we are not alone". I spoke in favour and the motion was carried by 290 votes to 191. On this occasion, I have been asked to address the Society formally, which is a great honour and a chance to take this fascinating subject to a world famous forum.


Taranis

The Ministry of Defence have unveiled their next generation unmanned aircraft, a pilotless drone called Taranis (named for the Celtic God of Thunder). Developed by BAE Systems in conjunction with other firms, Taranis is a strike platform capable of attacking targets at ranges of thousands of miles. It is still being developed and many details have not been made public. Flight trials are scheduled to begin in 2011. The unveiling ceremony was deliberately made to resemble the stereotypical view of a UFO in an air force hangar. In another bizarre twist, Taranis had been previously linked to the incident in January 2009, when it was believed a UFO collided with a wind turbine in Lincolnshire.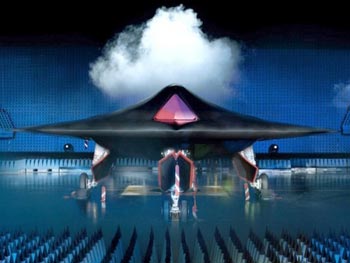 UFO Matrix

Issue 2 of UFO Matrix, Britain's only newsstand magazine entirely devoted to UFOs, went on sale at the end of September. I'm one of the regular columnists and have written a 2500 word feature on the discussion meeting held at the Royal Society earlier this year to discuss the detection of extraterrestrial life and the consequences for science and society. The magazine is now available in the UK, the US and a large number of other countries. Check out www.healingsofatlantis.com for details.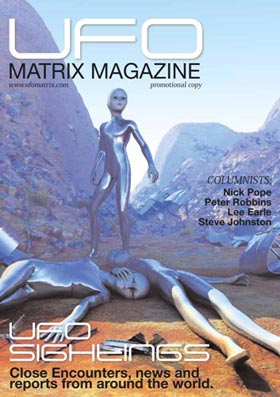 Nick Pope on Tour

Finally, I'm speaking at a couple of overseas UFO conferences. The first takes place in France, in Strasbourg, on 16th and 17th October. Check out www.congres-strasbourg2010-astronomie-espace-ufologie.weonea.com10912 for details. Then I'm off to America, where I'll be speaking at the Bay Area UFO Expo, which takes place in San Jose on 30th and 31st October. Check out www.bayareaufoexpo.net for further details.