Dear Readers,

I hope you had a happy, sunny and carefree summer. I certainly enjoyed the summer months and was lucky enough to spend two glorious weeks of sunshine at our house in South West France at the beginning of August. My daughter and her husband flew over from New York and we had a house party of guests to celebrate her 30th birthday. The sun also shone for all our outside Dinner Dates events at Royal Ascot, Henley Royal Regatta, Polo at Cowdray Park and also on our bank holiday break to Milan with tours of the nearby Lake Maggiore & Lake Como with their beautiful islands.

One of the things I like about sunny summer weather is that it generally puts a smile on everyone's face. People are more hospitable, pleasant and good tempered. However whatever the weather there's always the annoying person out there who like to whine and complain about anything and everything for no reason whatsoever. They are just miserable passive aggressives you wish you could avoid but keep bumping into. I suspect many of you, like me, find they usually come in the guise of a few of your customers! Last weekend I had a particularly difficult complaining female who attended our Goodwood Revival event and my experiences with her prompted this month's article - 'Serial Complainers.' I hope you enjoy reading it.

Best wishes

Hillie Marshall
www.hillie.com
www.dinnerdates.com
www.dinnerwithfriends.co.uk


SERIAL COMPLAINERS!

I would describe such individuals as people who whinge about anyone and everything and seldom have anything good to say. Instead of being optimistic and open minded they adopt a mind-set that's the complete opposite, finding fault in whatever they can. They are forever pointing the finger at someone and blaming them in effect for the misery in their own lives. They constantly seek the worst in situations and probably feel exultant in themselves when they succeed. Maybe it gives them a feeling of self importance in front of others when they try to put people down. They have a limited and narrow minded approach to life and are permanently dissatisfied.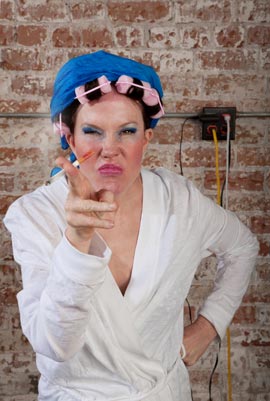 When I'm not feeling annoyed and aggravated by these people I feel sad for them. I see the joy they are missing in life by always seeing the cup half empty instead of half full. If only they could realise that their behaviour in the end will alienate those around them and they will land up being sad and lonely. We all would rather surround ourselves with positive, happy people who lift our mood and make us feel good about ourselves and life in general.

How to deal with them?
Drop your shoulders, try to stay calm and ask yourself what has happened in this person's life to make them the way they are. Hopefully this will focus your attention on them and shield your internal emotions. If you have done nothing wrong, understand that you are not the problem it's the complainer who has and is the problem

Try to comprehend that serial complainers complained before they met you and will probably go on complaining long after you cease to have dealings with them.

Try to keep a neutral expression on your face and imagine an invisible wall around you making the complaining words bounce off. 'Sticks and stones may break your bones but words can never harm you!'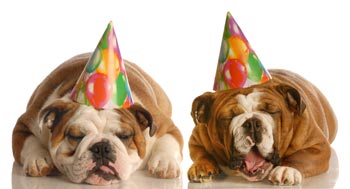 Ask the moaner to put their complaints in writing to you, preferably in an email. When you receive their correspondence quickly write back to say you will study their complaints in detail and reply in full in a few days. This will give you time to calm down and be objective about what is written. Very often you will find they have shot them selves in the foot and given you the right ammunition to fire back.




Many complainers have low self esteem. They imagine that pointing out the faults and dishing out the bad gossip makes them more interesting to others and gives them a feeling of confidence and self importance. When the complainant is a family member or work colleague we tend to spend time offering them advice and try to make them see the other side of a situation. Nevertheless, in my experience, however hard you may try you cannot change anyone. In fact the harder you try the more they'll probably dig their heels in and become more frustrating to everyone around them than before! They may even come to resent you and your motives. Remember you can't change others, only they can change themselves. Accept them for what they are.

Sometimes just listening intently to the complainant until they have run out of things to say will defuse the situation. Try to show you care because maybe that's all they want in the end. To know that somebody cares!

Always try to be a good role model; optimistic, positive, always try to see the best in any situation and who know some of it could rub off onto the whingers of this world.


ASK HILLIE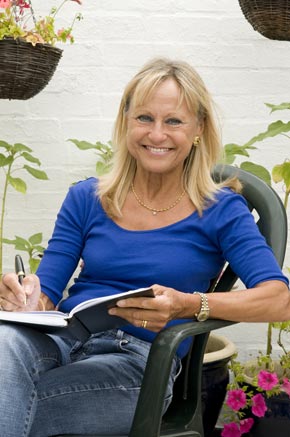 Your chance to get your worries off your chest
Whether it's marriage guidance, relationship advice, workplace or career difficulties, or family problems I'm here to help. A problem shared is a problem halved, so if something is getting you down or troubling you please email me at [email protected]

Dear Hillie
I'm thirty three, attractive with a good job and lots of friends, but I don't have a boyfriend and would like to meet someone. A few weeks ago I went to a 'dating' website. I received a reply from someone who was very keen to talk to me and it sounded like we had lots of things in common. We began e-mailing each other, got on really well, swapped photos and I suggested we meet up for a coffee. When we met it was OK but a bit awkward as I had expected it to be. Since then I have only heard from him a few times in reply to my emails to him. So I emailed that if he didn't want me to keep sending him messages and felt that our meeting hadn't worked out, let me know and I'd stop hassling him. He replied immediately and said he'd changed ISP's at home and could only send emails at work which was really difficult. He sent another chatty email about a week ago but hardly anything since. I'm about to go on holiday for a week and don't really know whether to contact him when I get back. I don't want to pursue it if he's not interested but I thought he was really nice and that we were well suited. We've been emailing each other for six weeks now and I'd like to know how he felt we got on when we met and if he wants us to become more than just cyber friends. Has he lost interest? Should I ask him or suggest meeting up again?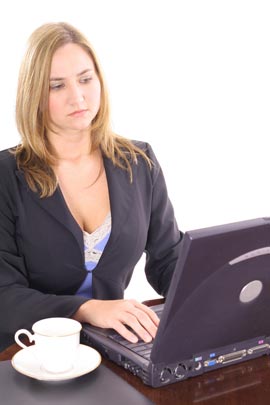 Hillie says:
Try not to rush things. If he was disinterested he wouldn't bother to reply to your e-mails. Most of us have suffered computer problems, which can be really frustrating and he's told you that it's difficult to send e-mails from work. Probably his boss doesn't appreciate his staff sending personal e-mails during office hours. So if you want to see him again, send him a chatty e-mail and ask him out. Tell him about your holiday plans and arrange a meeting for when you return. Nothing ventured, nothing gained. Be friendly, carefree and chatty when you meet and bear in mind that the second meeting is usually less awkward than the first because you've already met. However if it's still awkward at least you'll know where you stand. If all goes well lets hope he'll ask you out next time. Either way you can't lose. If you can be optimistic, relaxed and happy with your lot in life, boyfriends will find you. Good luck.


Dear Hillie
My daughter left her husband three years ago as she was bored and felt she didn't love him any more. He was devastated and to make things worse she showed no discretion when she went out with new boyfriends. She regretted it a few weeks later but she had hurt him so badly he didn't want her back. She's had a very difficult three years trying to find someone else and her two young children have had a hard time as well. At last she's found someone who seems a pleasant enough young man and they have been making plans for the future. But out of the blue her husband says he wants to try again and this has left my daughter in a terrible dilemma. Her husband has just finished a year long relationship and says he doesn't want anyone else except my daughter. But he's also saying "not just yet" because he wants some time to himself. Although he says all the right things, he keeps a barrier between them. My daughter she says she loves her new boyfriend but until recently she would have jumped at the chance to get back together with her husband. What should she do?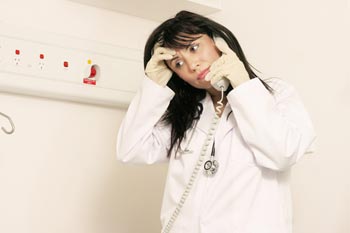 Hillie says:
She should forget the husband. Going back to a relationship rarely works. If she was unhappy and bored enough to leave him three years ago it will happen again; they are still the same people. It appears to me that her husband doesn't really want her now but is determined no-one else will have her! However if she is even contemplating returning to her husband then her new relationship is not the right one for her either. Maybe she should forget men for a while, get to know herself and her needs better which will give her a greater chance of understanding what she really wants from life.


Dear Hillie
When I was eighteen I had a fun relationship with a girl, however like many teenage couples we split up. Unfortunately my immaturity and feelings of rejection meant I found it difficult to maintain a friendship with her and we drifted apart. I'm now in my early twenties and I suppose a lot more adult in my behaviour. Recently on a night out with friends we bumped into each other; we had a very easy going and interesting conversation for about fifteen minutes before she had to rush off for her train home. I'd really like to try to be friends with her again but how do I do it without appearing like a sleazy ex?

Hillie says:
There is nothing sleazy in phoning your ex and suggesting that you meet up again for another friendly chat. From what you wrote, it seems that she enjoyed your brief meeting as well - so go for it.



Hillie Marshall
Hillie began her working career as a radiographer and then started in show business as a singer and actress, eventually being theatre producer for her company Edwardians Unlimited. Following her divorce in 1989 and with two young children to bring up, she founded Dinner Dates, the social events and holiday Company for single people. Today Dinner Dates is the UK's longest established company of its kind with over 17,000 members nationwide. The phenomenal success of Dinner Dates for singles gave Hillie the idea of a social events company for couples, so in 2007, she set up Dinner With Friends, the UK's first couples only dining club. In July 2011 she sold both companies.

Not only is Hillie a successful business entrepreneur, her experience with people has been put to good use and, as both an Agony Aunt through the internet and in magazines, she offers advice and a sympathetic ear to thousands, making sense of personal and relationship problems.

Hillie is an accomplished author and has written three successful books on relationships. She has given relationship advice on numerous TV and Radio shows such as GMTV, Richard and Judy, The Big Breakfast, Esther Rantzen, Kilroy, The Vanessa Show, The Time The Place, Carlton's After 5 and was 'Dr Date' for LBC.

She has two children Nicola (32) and Jamie (29) and lives in Chiswick with her husband Angus.

You can e-mail Hillie at: [email protected]
Her books: 'The Good Dating Guide', 'Hillie Marshall's Guide to Successful Relationships' and 'Agonise with Hillie' can be bought on line at: www.hillie.com

Words copyright: Hillie Marshall 2013