I have been doing readings for approximately 25 years now. If you'd like to find out more about me, click on the tab to the right. Or you can go to my website www.victoriabullis.com. Also, Google me!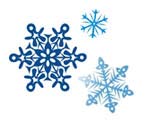 • • • • • • • • • • • • • • • • • • • • •


2010 - THE YEAR OF HOPE/2011 - THE YEAR OF CREATION

Throughout the past year I have spoken of hope and how it is a concept far different from the way most people see it as being. Genuine hope is inspiring and transformative. NOT 'wimpy' such as hoping that finances will get better.

Each year has a Cosmic theme to it. The theme for 2011 relates to creation: creation of what we have wanted that has thus far eluded us. On both big and small levels. There is a lot of 'higher' support for it to be a good year, despite what may be happening in the world around us (a lot of it centers on choice ...)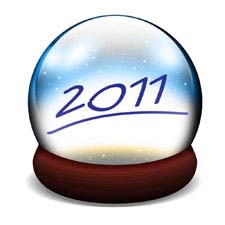 • • • • • • • • • • • • • • • • • • • • •


MERCURY RETROGRADE

Mercury will be retrograde from 10 December through 30 December. It is important to understand what this means, as it will be affecting Christmas holidays.

When Mercury is what is called retrograde, it has a very strong influence on everything having to do with communication and transportation: conversations, contracts, travel, important emails - you name it, these are all affected, adversely! During these times when Mercury is retrograde pay particularly close attention to EVERYTHING you say, do or think re all your contracts, trips, social and business plans, agreements - and especially anything having to with romantic relationships.

Mercury generally is retrograde for approximately 3 weeks. However its influence begins almost 2 weeks prior to the actual retrograde period; it also has an influence for about 2 weeks after the planet has gone 'direct' (ie, returned to its usual orbital path).

By the way from approx 2 weeks before and until about 2 weeks after Mercury goes direct it is not a good time to initiate anything important at all: ie, getting married, buying a home, establishing a new business, purchasing a vehicle or computer, etc.

So! What is 'Mercury Retrograde?' This is a phenomenon that happens three times per year: the planet Mercury appears to be moving backwards, based on the configuration of all the other planets. When this occurs a lot of confusion is created, especially for Geminis and Virgos, for whom Mercury is their ruling planet. Many relationships of all types end, even if they are not meant to, due to misunderstandings especially in the area of communication ... this is a good time to stay at home more, clean closets and files, do mind-mapping, reassess your life and goals - and wait until this period ends!


• • • • • • • • • • • • • • • • • • • • •


HAUTE HOLLYWOOD FASHION SHOW

A close friend of mine Nerida Joy www.Neridajoyskincare.com (see below for her monthly beauty tips), was an integral part of a very cool fashion show in November. The featured designer, Ali Rahimi, recently won the award for best dress design at the Emmys: Jane Lynch, star of Glee wore such a stunning hot pink gown that I gasped when I saw her wearing it on TV.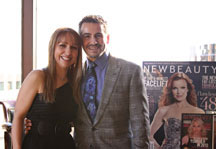 So much of old "Hollywood" was there, especially widows of many of the 1940's-1970's movie stars - as well as many upcoming celebrities in their own right.

One of the elements I loved the most was the fact that 80% of all the women were using vintage handbags! Some of the women I am sure literally purchased their bags back when they were new.





These were taken with my iphone; apologies for the poor quality.

I fell in love with Ali's designs. Everything he does is form fitting, yet fluid.

I'm going to have to have him design something for me ... plus, Ali is a great guy, warm and sensitive; besides being uber-creative, he doesn't have any ego about himself or what he does. He is fascinated with vintage buttons; so knowing I was going to London the very next week I visited some dealers in vintage buttons and brought back several as a gift for him. I had never realized how much fun it was to pour through boxes of vintage buttons!

I was able to meet another very good friend of Nerida's, Gene Kelly's widow, Patricia. I really loved talking with her; she is haute all the way. She was the host of the fashion show, describing all of the fashions. She is writing a book on her life with Gene, and has a one woman show about her life with him - she will be bringing it to the UK. And I'll be helping her.

Ali's salon, near Melrose Avenue is called Mon Atelier http://www.monatelier.com . Some of his clients include Angela Bassett, Jennifer Beals, Garcelle Beauvais-Nilon, Mary Hart, Arianna Huffington, Felicity Huffman (Desperate Housewives), the three Michael Jackson children (Michael, Paris, and Blanket), Eva Longoria, Mariska Hargitay, Algelica Houston, Julia Louis-Dreyfus (Seinfeld), and many, many more.






I provided certificates for the goody bags as well as donations of two readings in the silent auction.


• • • • • • • • • • • • • • • • • • • • •


NEW "TIPS" TITLE

Last issue http://www.hotgossip.co.uk/Autumn_2010/672.cntns I mentioned that I was looking for a new title for my growing Tips section. The winning votes were equally divided between SmartInfo and Words from the Wise. SO, I am once again asking you to vote - between these two! I will pick a few names from those who voted for the winning title and will be sending them one of my 'Spiritual bracelets' from my popular line.

TIPS TO HELP YOU RETHINK HOW YOU LIVE YOUR LIFE

MASTERING SOCIAL MEDIA
WILLIAM DEBAUCHEZ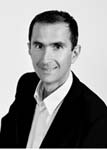 William is an extremely eclectic, interesting man. He is a part-time pilot for a large carrier, has the largest single-engine flying school in Paris, and is a leading expert in digital technology both for small/medium enterprises and home business owners. While working in Sweden for Ericsson and HP, he formed his first company, an early form of social media. Social media is changing so rapidly that virtually none of us can stay on top of all the new changes. William's tips will enable us to be more current and savvy re what is most important.


TIP #3

DIGITAL MARKETING SUCCESS

Follow the link:
https://www.internetcoachingcircle.com/courses/dmf/nextcourse/

http://www.williamdebauchez.com/about_me/
WK: +44 1276 684 194
MOB: +44 774 922 1787

CONNECTING WITH YOUR SOUL MATE
ARIELLE FORD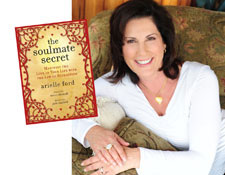 I have known Arielle since the early 1980s when she was making the rounds of bookstores with a then new author, Deepak Chopra ... I knew immediately that she was going to be big in her own right! She is not only responsible for making Deepak famous, but also the two authors of the Chicken Soup for the Soul series, Mark Victor Hansen and Jack Canfield. As well as many more. Her book The Soulmate Secret is a best seller worldwide - because what she discusses in the book works! Arielle does seminars on creating one's perfect partner; she just did a big one in Ireland in June.

In the 1990's Mark Victor Hansen and Jack Canfield convinced her to have her own series of books similar to the Chicken Soup books. There were six in the series, entitled Hot Chocolate for the Mystical Soul; I have stories in five of them. Arielle is an absolute master at helping people connect with their soulmates. Her husband Brian is a wonderful man and a true life partner. Arielle and Brian live and work in La Jolla, CA.


TIP #3 YEARNING FOR A SOULMATE?

Anxiously awaiting the day the love of your life walks through the door?

Preparing yourself, on every level, in mind, body, and spirit to receive your beloved is an important part of the process. Below is a letter from God (author unknown) that will inspire you to trust that the Universe and "divine timing" are on your side.

Letter From God

Dear One,

Everyone longs to give themselves completely to someone, to have a deep soul relationship with another, to be loved thoroughly and exclusively, but I say "No." Not until you are satisfied, fulfilled and content with being alone, with giving yourself totally and unreservedly to Me, will you be ready to have the intensely personal and unique relationship that I have planned for you. You will never be united with anyone or anything else until you are united with Me. I want you to stop planning, stop wishing, and start allowing Me to give you the most thrilling plan in existence - one that you cannot even imagine. I want you to have the best. Please, allow Me to bring it to you.

You must keep watching Me expecting the greatest of things. Keep experiencing the satisfaction that I AM. Keep listening and learning the things that I will tell you. Just wait. That's all. Don't be anxious. Don't worry. Don't look around at the things others have or that I have given them. Don't look at the things you think you want. Just keep looking up to Me or you will miss what I want to show you. And then, when you are ready, I will surprise you with a love far more wonderful than any you have dreamed of.






© Photo courtesy of Arielle Ford



You see, until you are ready and until the one I have for you is ready (I am working even at this moment to have you both ready at the same time), until you are both satisfied exclusively with Me and the life I have prepared for you, you won't be able to experience the love that exemplifies your relationship with Me. This is Perfect Love.

And Dear One, I want you to have this most wonderful love. I want to see in the flesh a picture of your relationship with Me, and to enjoy materially and concretely the everlasting union of beauty, perfection, and love that I offer. Know that I love you utterly. Believe it and be satisfied.

Love,
God

(from The Soulmate Secret by Arielle Ford www.soulmatesecret.com and www.soulmatekit.com)

Arielle Ford Gaiam, Director of Affiliate Marketing

www.soulmatesecret.com
www.soulmatekit.com


[email protected]


www.facebook.com/ariellefordfanpage

WK: 001 858-454-3314
MOB: 001 858-775-3318

LEARN HOW TO WRITE FROM A MASTER
MINDY GIBBINS-KLEIN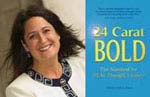 TIP #5 HOLIDAYS ARE A GREAT TIME TO MAKE PROGRESS ON YOUR BOOK

I'm looking forward to the holidays. The good food, fun with friends and family, parties, decorations, gifts ... and writing! When the holidays come around each year, the phone quiets down and the emails stop flooding in, at least for a few weeks. In between eating, sleeping and getting together with people I love, there is something else that I always try to do during the holiday season: planning for next year and writing new material for any books and articles I have committed to.

During the year, we tend to get consumed by all the busy-ness and have to make time for the more creative pursuits. Having chunks of time is normally a luxury, yet at this time of year, we are presented with extra time. I would encourage you to spend at least some time during the festive period making plans for your business and your writing. Start a new plan for a new book, or figure out what books and other products you want to bring out in 2011 and what they will achieve for you. Flesh out the plans you have started for books that you know you could write. Take some quiet time and select the book that inspires you the most.

If you have been struggling to find time to write, carve out some space during the holidays where you will give yourself a gift: the gift of creating something new! As you connect with friends and relatives, what about voicing your commitments out loud? Get everyone involved by telling them when you will be starting (or completing) your book. The accountability will add to your own motivation and keep you going on it. After all, you want to be able to report great progress the next time you see them and they ask you that inevitable question: "How's it going on the book?"

www.bookmidwife.com


[email protected]


WK: +44 (0)845 003 8848
MOB: +44 (0)7764 163312


INSIGHT ON SKINCARE
NERIDA JOY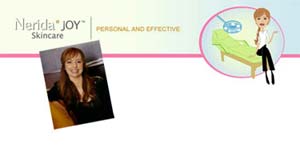 I am thrilled to have a new contributor on board - Beverly Hills Skin Care Expert Nerida Joy. Nerida Joy happens to be MY skin care expert, and she is amazing. She has spent countless years continually researching ingredients, products, techniques and all other aspects of 'skincare/ beauty' and she is an expert consultant TO Guthy Renker (the major producer of infomercials, many of which are on skincare lines). Her knowledge level in incredible.

She has a vast list of celeb clients, all of whom tout her abilities publicly: Jennifer Garner, Courteney Cox-Arquette, Isla Fisher, Catherine Deeley, Kate Beckinsale, Reese Witherspoon, Miranda Kerr and Tyra Banks.

Nerida Joy is a kind, lovely woman, sophisticated spiritually and I am very happy that she without hesitation agreed to provide a tip or two each month for my column.

Nerida Joy is now on the Editorial Advisory Board for NewBeauty magazine and blogs on the DailyBeauty Line-Up Topics under 'Expert Insight' for newbeauty.com/dailybeauty


TIP #2

Steam showers are great for increasing blood circulation, improving perspiration for easy elimination of toxins and for promoting the performance of cell metabolism. Lukewarm vapor mist (steam) is a benefit not only because it sloughs off dead surface cells but also because it helps open follicles for a deeper cleansing and elimination of dirt, debris and grease. But keep in mind that too much steam will make your skin dry. By stimulating the sweat glands to perspire, the steam pulls water from the skin, thus causing the unwanted dehydration.

Website: www.Neridajoyskincare.com
e-mail:

[email protected]


WK: 001 310 310 777 8897


MASTER YOUR SPEAKING VOICE
JEREMY NICHOLAS




Jeremy Nicholas is featured on BBC London, is a Master of Ceremonies (compere), the on-air voice for West Ham football matches, author and public speaking coach/trainer. I've known him for some time now - he's hilarious, witty and erudite all-in-one.

It's becoming more and more important to talk online or in groups in order to get across your product or idea, (eg. YouTube). If you follow Jeremy's - he's sometimes known as JEM - tips you'll be amazed at how much more proficient and confident you are quickly.

Jeremy is busy with so many engagements he asked for an extension till next issue ...

www.JeremyNicholas.co.uk
www.TalkingToolbox.com
MOB: 07802 251530

For JEM's book MediaMasters co-written with Alan Stevens go to Amazon here


CLEANING UP YOUR LIFE THROUGH FENG SHUI
DR. MICHAEL OON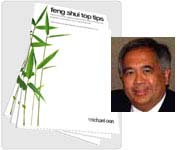 Dr. Michael Oon is an established, world-reknowned Feng Shui master. He has carried out thousands of projects ranging from residential properties and real estate developments to the design of cities throughout the world since 1998. He is also a member of the Alliance Feng Shui team which has members all over the world including the entire west coast of the United States.

He specializes in enabling property developers to sell their buildings faster and at a premium.

Dr. Oon is a wonderful no-nonsense person and I am delighted to have him aboard. His website is full of many interesting tips and observations.

Dr. Oon had been a Forensic Scientist with the Metropolitan Police (Scotland Yard) in London for 20 years, before changing career paths and becoming a Feng Shui expert.


TIP #3

WEIGHT ISSUES

Do you find yourself putting on weight particularly after getting new furniture or a re-arranging your furniture or in your new home?

You might find that you have heavy furniture - side boards or book cases are in the South West or North East corners of your home or room.

Just place them in other areas not in either direction of your home or room.

You will find weight will come ON less easily or come OFF more easily.

Website: http://michaeloon.com
e-mail:

[email protected]


Facebook: michael oon
LinkedIn: michael oon
Ecademy: michael oon
MOB: +44 (0) 7973 551184
WK: +44 (0) 1483 839898


• • • • • • • • • • • • • • • • • • • • •


ANGEL PARTY

AMIKA night club on High Street Kensington was the venue for an event on 25 November (America's Thanksgiving) to raise money for the filmed staged presentation of friend Tricia Walsh Smith's brilliant new musical, CHANGE THE DAY.

It was a great success; I had a lot of fun, and saw many people there I haven't seen for a few years.

I donated 2 readings to the auction. A Michael and a Kami purchased the sessions; at the time of writing this, I am still looking forward to providing them. HotGossip's illustrious editor, Sally Farmiloe (currently the Face of BAGS OF DREAMS - fashion & fantasy bags at fantastic prices www.bagsofdreams.co.uk ) was present with this bag.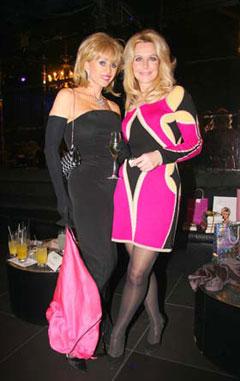 Because I now love doing handbag readings (started in 2007 by Harrod's asking me if I would do this sort of reading for their clients), I've decided to do a little variation on the way I normally do them - on Sally's bag!

The wearer of this bag (in this case our Sally) is very confident of herself. She is busy, and likes having a small bag for a change, vs her usual larger one needed to conduct business wherever she may be. In fact, because of her active social life, she may well place this IN her larger bag before leaving home for a long day and evening out as it is small enough to do that. It is glamourous, chic and versatile. Because the woman drawn to purchasing this bag has an outgoing personality, she wants to have those around her drawn to her not the accessory; another feature of the small size - glitzy but not the focal point of her ensemble.

Sally will have to give her assessment of my intuitive 'take' on the bag!


• • • • • • • • • • • • • • • • • • • • •


AUTUMN GIVEAWAY

Last issue's giveaway of the lovely Rose Quartz goes to Ally McEwan, a loyal reader in Cincinnati Ohio. When she saw it she could not believe it. She wrote in saying, 'This piece looks just like one that sat on my grandmother's window sill. I was always drawn to it when the light would hit the surface - I was always amazed at how the energy pulsed, but it made me calm when I held it in my hand.'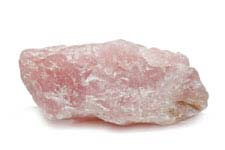 This lovely piece was donated by Matt and Victoria Forster of Venusrox. www.venusrox.com Their stall at Portobello Road includes many extraordinarily high end pieces, really about the best to be found. http://www.hotgossip.co.uk/Autumn_2010/672.cntns


• • • • • • • • • • • • • • • • • • • • •


THIS MONTH'S GIVEAWAY

2010 was a difficult year for many. I'd like to hear your story, about how you worked with the concept of hope I've been discussing throughout the year to turn around or help make better a worrisome situation in your life. The reader with the most inspiring story will receive a beautiful black kidskin clutch with self pleats on the top (value £300), from my vintage handbag collection. I am not able to provide a photo of the bag, as it is in London, while I am writing this from Los Angeles!

• • • • • • • • • • • • • • • • • • • • •



VICTORIA's latest UK write ups:
http://tinyurl.com/4aghw6jhttp://tinyurl.com/4r534xt



• • • • • • • • • • • • • • • • • • • • •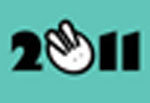 I look forward to reading your comments!

[email protected]



www.victoriabullis.com


Follow me on Twitter

I have a Facebook page!!! Please become a fan!

www.victoriabullis.com