THIS PAGE IS SPONSORED BY EASTENDERS
www.eastenders-calais.com
FAKHRELDINE, 85 Piccadilly, London.
Tel: 020 7493 3424

A renowned Lebanese Restaurant that has been open for many years, Fakhreldine commands one of the best views in Piccadilly facing Green Park. The décor is perfect, beauty personified, my artist friend Karin and myself sat down, drank in the views and a glass of bubbly and surveyed the Menu with the guidance of Aidan Brown, the Manager.

We must have the Mezze - an assortment of from 12 to 20 small plates of savouries, dips, salads, fish and meat – we both scooped up various mouthfuls which we tasted with warm bread.

What now, feeling more than replete – Karin chose the Lamb Kebab whilst I had the most succulent baby red Millets. This sort of fish, when you can eat the small bones, is good for the brain. As Karin said, coupled with beetroot one could become an Einstein, in no time, and discover the Theory of Relativity.'Isn't he gorgeous?" Karen said, referring to theChef, not the Fish. I think gorgeous looking Chefs should circulate around the tables, asking guests (especially ladies) if they enjoy his cuisine. We certainly did.

A MARRIAGE TAKES PLACE

To discover more – get my book CHAMPAGNE EXERCISES (see below) and learn how to find the "Perfect Partner.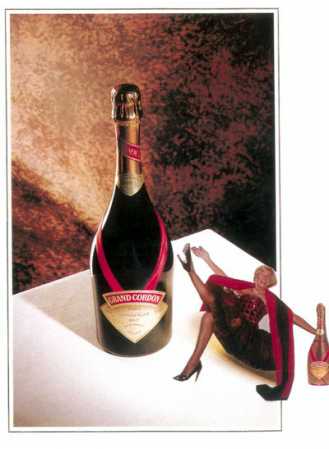 JOAN WITH CHAMPAGNE




EVENTS NOT TO BE MISSED

THE GROSVENOR CHAPEL, South Audley Street, Mayfair.


Grosvenor Chapel



1 hour of beautiful Music at 7:00 pm
2 hours of drinks at 8:00 pm
The first Tuesday of every month.

Tuesday 4 November – 'LIFE and LOVE ON THE STAGE', Songs, duets and arias from the world of Opera and Musicals including Puccini, Dvorak, Porter and Coward followed by a Wine Reception in the Private Cellars at THE AUDLEY.

I went for the first time last month and the combination of serendipitous music performed in the baroque surroundings of Grosvenor Chapel followed by a short walk to one of the oldest Wineries in Mayfair, The Audley was both a relaxing and stimulating way to spend an evening.

LUISA VOGLIOLO-WELCH arranges regular WINE TASTING DINNER EVENTS at West End and City based Restaurants.Tel: 020 7631 3116. Email:

[email protected]



GEMS OF ITALY took placer at PESCATORI in Fitzrovia. About 40 happy imbibers duly arrived, were warmly greeted by Luisa and offered delicious wines and Canapés, which gave us all a chance to mingle and chat. Upstairs the Restaurant was arranged in tables of 8, the food and different wines were delicious, excellent value at 35 pounds per person .

DINING IN ANCIENT EGYPT took place in the Court Restaurant at the BRITISH MUSEUM. Mediterranean wines and Egyptian dishes like Sayyadiya (Meuniered Bream topped with roasted onions, tomatoes and pine nuts served with yoghurt sauce) were deliciously inspiring.

MUMMIES BEFORE DINNER - To what our appetites, a visit between Reception and Dinner took us to the Egyptian Gallery where we viewed the Mummies. One of the Mummification procedures was to extract the brain via the left nostril. I found this strangely intriguing, but was glad to get back to our delicious sparkler and proceed to dine, starting with Salata Mashwega. The Museum's Lady Chef is excellent, it was a delightful evening.

Monday, 3 November. THE WINES OF ANTINORI, TUSC AN CUISINE at PESCATORI, FITZROVIA.

XMAS PRESENTS – CHAMPAGNE DIET sold out. CHAMPAGNE EXERCISES available at usual outlets.


HAPPY BUBBLES Joan The Slender Gourmet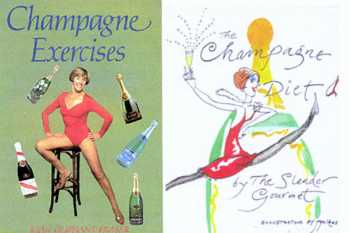 MY BOOKS


AND NOW A MESSAGE FROM EASTENDERS

EASTENDERS is a NO FRILLS Cash & Carry situated in easy reach of both the Channel Tunnel exit and the Ferry terminals, retailing wine, beer and spirits in the range of budget wines and spirits for everyday drinking thro' to those for the 'Price no Object' afficinado.

Created by Dave West who, in 1989 began his preparation to establish a commanding presence in what was to be a new market resulting from the enactment of the Single Market Treaty. His NO FRILLS approach, allied to the retail philosophy of STACK HIGH AND SELL IT CHEAP is central to the company's culture and has ensured that the store has achieved the objective set in 1989, that of a commanding presence.

Today's store is probably the largest independently owned retail outlet of its type in the world, offering wines, beers and spirits from all major countries, and as a result of the quality of the products allied to their retail price, it enjoys an enviable degree of customers.

In addition to the outlet in Calais, EastEnders also has a retail outlet on the Franco-Belgium border retailing tobacco products, same emphasis on keeping the cost down, and is in easy reach of Calais.

Tel. Direct: +33 321 34 81 87
Fax Direct: +33 321 34 81 70

visit our website: www.eastenders-calais.com