Dear Readers,

Things that happened to me last month have made me sit up and smell the roses. I never believed in giving in to aches and pains and have always been confident that I could work my way through any so-called illness. However just over three weeks ago I had vague pains in my abdomen and when they saw me hunched and wincing over my computer, my colleagues insisted that I looked ill and should go to bed with paracetemol and a hot water bottle. For once I took their advice but was back the next day in the same position; this time my husband joined forces with them and packed me off to the local GP. From there on things really started to happen! I landed up on a trolley in the casualty department of Charing Cross Hospital with saline and antibiotic drips in my arm and a delightful registrar who told me he was admitting me for an emergency exploratory operation and that if anything untoward was found, they would remove it immediately without waking me up to ask permission!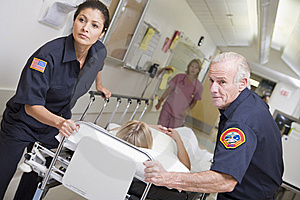 The next day after the operation my surgeon informed me that I had been very fortunate indeed as they had found a badly infected burst appendix, glued to my other organs in a nasty messy abdomen! I immediately apologised for giving them such a horrible job and began counting my blessings. I reminded myself what I am always telling everyone else, that life is precious and should not to be taken for granted.

I cannot praise the staff of Charing Cross Hospital highly enough for all the care and attention they lavished on me during my week's stay. The health service is often criticised but I feel I owe my life to the expert judgment of my local GP, the expertise of my registrar and surgeon and the nurses of my local hospital.

This leads me to the subject of my article 'Be aware and don't take anything for granted!' Here today; who knows what or where tomorrow!

Have a happy healthy month,

Best wishes

Hillie Marshall
www.hillie.com
www.dinnerdates.com
www.dinnerwithfriends.co.uk




BE AWARE – DON'T TAKE ANYTHING FOR GRANTED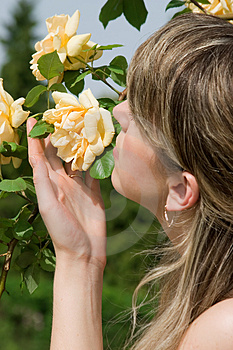 We have to work longer and more unsociable hours because of the economic climate and life tends to become all work and no play. Many of us have no idea how much we are missing out on life until it is too late. A successful career does not ensure stability and happiness and we need to take time to explore all that life has to offer.

Don't take anything for granted; your health, your friends or your relationships. Take those blinkers off because sometimes your body will be telling you to slow down and take care of yourself otherwise it may pack up and force the situation. Listen to your friends and colleagues when they give you warnings and advice; more often than not they care for you and are trying to help you avoid problems. Listen to your partner when he or she complains you're always working and you don't spend enough quality time together. It takes a long time to build a good relationship and little time for misunderstandings and a driven career to destroy one. Relationships need to be nurtured, never neglected and it is essential to make time for each other to avoid drifting apart. If love does make the world go round, it could be said that romance lubricates the bearings and in my opinion you can never have too much of it. Romance can be any little act that surprises, delights, titillates and makes your partner feel good. You will feel good too.

Make time for yourself and enjoy now. The present moment is the only real moment we will ever experience. So why waste it? Amidst regrets about the past and worries about the future the present moment goes by unnoticed most of the time. Worrying about something in the future is not going to make it better and torturing yourself with regrets will not right a wrong. You have to move forward and learn a lesson from past mistakes. Everyone makes mistakes, but clever people learn from them and make sure they never happen again.

Don't constantly plan for the future, plotting the day when somehow you will have the time to do everything you have ever wanted to do, when life will be so much better and happier than it is now. Life passes you by when you are wrapped up in the mythical future; realise that now is all any of us will ever have.

Make time for yourself and down shift if necessary to give yourself the maximum opportunity to enjoy every moment of your life. Always imagine a successful outcome to anything you do and block out negative thoughts. Let your vocabulary be filled with the words I can and I shall. Change your negative patterns so that you avoid being stressed, always in a mess, always late or always feeling tired and unwell. If you have the will to do so, you will always find the way. You can't change the way others behave towards you but you can walk away if they make you feel unhappy. If anything is causing you distress it is within your power to change, avoid or eliminate that stress from your life.

A happy person accepts and makes the most of what they have and they are happy with their lot. Try to recognise that the world and the people in it are not perfect and that you can't change that fact. If you can accept the way things are instead of the way you think things should be and enjoy every precious present moment, you will find a tremendous weight is lifted off your shoulders. People will be attracted to your light and, should you be single you'll find being happy inside is possibly the best chat-up technique you could ever acquire!



ASK HILLIE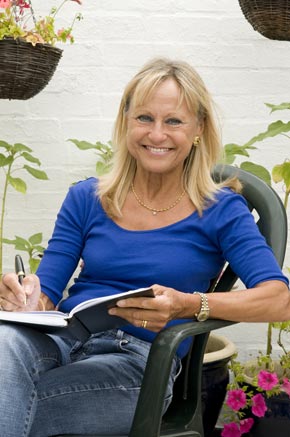 Your chance to get your worries off your chest
Whether it's marriage guidance, relationship advice, workplace or career difficulties, or family problems I'm here to help. A problem shared is a problem halved, so if something is getting you down or troubling you please email me at

[email protected]



Dear Hillie:
I have just started an on-line relationship with a man twenty years younger than me; I'm 50 and he's 30. He is pushing but I am running away even though we have known each other for almost a year. It's not that I find him unattractive; he's bright, intelligent and sometimes shy, has a wonderful sense of humour and can always make me laugh. It's the age gap that's worrying me. If our ages were reversed it would be perfect, however I feel society still doesn't accept the older woman younger man relationship. Help! Please put me out of my misery and tell me what to do.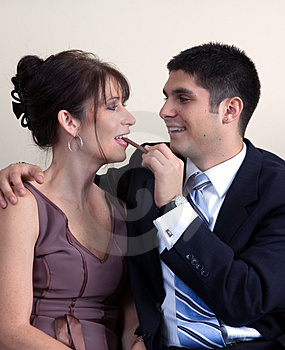 Hillie says:
It doesn't matter what other people think. So long as you are happy and not harming anyone else, do what you want. However I must add a note of caution. In general the combination of an older woman with a younger man is not the best recipe for a long term relationship. For example when you are collecting your bus pass he will be in his prime of life. Also a man of 30 can still father children until extreme old age but a woman's child bearing days will usually be over by the time she reaches 50. If you go into this relationship with no future expectations, just a determination to enjoy each moment together, then good luck to you.


Dear Hillie:
I've had a succession of failed relationships over the past three years and wonder what I've been doing wrong. All my girlfriends have lived abroad or at least a hundred miles away from me. I've tried meeting and dating local girls but I never seem to fancy them. I really want to settle down but things are just not working out. Help!

Hillie says:
You say you want to settle down but I wonder if you really do. You could be someone who is committed to non commitment. Maybe the reason you find girls who live a ridiculously long way away from you attractive, is because subconsciously you realise that the distance between you will eventually cause the relationship to break up; meaning you won't have to commit yourself. Being with an attractive girl who lives just around the corner would make it much harder to find excuses as to why you couldn't commit. Just be honest with yourself and decide what you really want. It's not a crime to prefer to stay single, but it's dishonest to lead a partner on and deceive them as to your true intentions

Dear Hillie:
Just recently a male friend of mine, who has been married for three years and has an eight month old baby, asked me straight out if I would consider having an affair with him. For years I have been reassuring his wife he doesn't cheat on her and that he doesn't seem to be the sort who would. Rumours circulated before they were married that he'd been having affairs but they were never proven and I believed him when he said that he hadn't. They lost a lot of friends due to all their problems and my friend values our friendship. Since he propositioned me I can't get him out of my mind and I keep wondering what it would be like. I won't because I don't want to be responsible for splitting up a family and I like my friend too much. The problem is that I socialise with them a lot and every time I visit he becomes very suggestive and tries to kiss me as soon as she leaves the room or goes to bed early. I'm worried that one night he might go further than just flirting. I don't want to stop going round there as I don't see why I should lose one of my best friends, but I'm concerned that if he carries on like this something might happen. Please advise.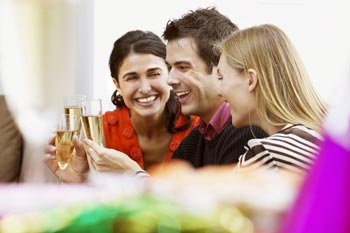 Hillie says:
This man's behaviour is despicable and you must not waste any more time thinking about him. His wife needs a loyal friend and you must do your best to help and support her. Tell him in no uncertain terms that you have no intention of being disloyal to his wife and that if he doesn't stop propositioning you, you will tell her exactly what's been going on. Make sure you are never alone with him again and try to socialise with his wife at times when he is not around. There are plenty of attractive single men around for you to associate with. Leave the married ones, with all the heart-ache an involvement would entail, to their wives and families.



Hillie Marshall
Hillie began her working career as a radiographer and then started in show business as a singer and actress, eventually being theatre producer for her company Edwardians Unlimited. Following her divorce in 1989 and with two young children to bring up, she founded Dinner Dates, the social events and holiday Company for single people. Today Dinner Dates is the UK's longest established company of its kind with over 17,000 members nationwide. The phenomenal success of Dinner Dates for singles gave Hillie the idea of a social events company for couples, so in 2007, she set up Dinner With Friends, the UK's first couples only dining club. In July 2011 she sold both companies.

Not only is Hillie a successful business entrepreneur, her experience with people has been put to good use and, as both an Agony Aunt through the internet and in magazines, she offers advice and a sympathetic ear to thousands, making sense of personal and relationship problems.

Hillie is an accomplished author and has written three successful books on relationships. She has given relationship advice on numerous TV and Radio shows such as GMTV, Richard and Judy, The Big Breakfast, Esther Rantzen, Kilroy, The Vanessa Show, The Time The Place, Carlton's After 5 and was 'Dr Date' for LBC.

She has two children Nicola (32) and Jamie (29) and lives in Chiswick with her husband Angus.

You can e-mail Hillie at: [email protected]
Her books: 'The Good Dating Guide', 'Hillie Marshall's Guide to Successful Relationships' and 'Agonise with Hillie' can be bought on line at: www.hillie.com

Words copyright: Hillie Marshall 2013