COVER GIRL: This month we feature HELEN LATHAM from the popular TV show, Footballers Wives. Another fabulous photo from our celebrity Ed, Joe Alvarez

Letter from the Editor

TV .....Starting 7 May, 8.25pm on BBC2 is a new series telling the story of how Soul music was forged from r 'n' b and gospel to become the most successful music in the world... THE STORY OF BLACK POPULAR MUSIC is set to be yet another classic BBC documentary which is what makes the BBC so good. Nobody does it like them! I hear that WILLIAM NAYLOR is the Series Producer, and he has been involved in some very good music documentaries for the beeb, such as DANCING IN THE STREET; WALK ON BY, The Story of Popular Song; LOST HIGHWAY: The History of American Country; SOUL, to name a few....well worth staying in for! Check it out at http://www.bbc.co.uk/music/souldeep/ I have to say that I'm not generally interested in shallow TV shows, but FOOTBALLERS WIVES and DESPERATE HOUSEWIVES are a hoot! The bling bling glamour and plots are all so ridiculous, but alas more fun to watch than having to constantly put up with the media's fascination on what the real footballer's wives are up to...I mean who cares how thin VICTORIA BECKHAM is and whether their marriage is on the rocks...I mean who really wants to know what the nanny saw? And the wife who shops till she drops...whatshername?

Talking of glamour...remember Cherri's Secret diary here at Hot Gossip? Well Cherri has formed the 'Pensioners Party' landing on Tony Blair's doorstep during the election campaign...that's Sedgefield, not Downing Street...she told me she was standing on an Anti -War, Care For Pensioners ticket. Says Cherri, "Millions of us were ignored by Blair with regard to Iraq and as pensioners we are continually ignored. We are the GREAT UNHEARD. I want to put a smile on pensioners faces. My plan is to do something about the problem of no-go areas, where the elderly are afraid to leave their homes after dusk for fear of the drug and mob culture. I'm starting COOL CLUBS for Teens, which will get the tearaways off the streets, sidelining drugs, and into activities such as music & footie. Kicking off with the local teenage vandals in Wandsworth & in Sedgefield. Get local businesses to sponsor us". For further info check out Cherri's website: www.blairout.org

I have to agree with her...women are getting mugged, stabbed and killed by youths desperate to raid their handbags looking for money for their next cocaine fix...tragic...looking good though Cherri, didn't know you were a senior...great photo, don't you just love that crazy hat?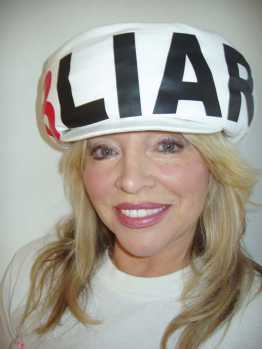 CHERRI



Certainly worth staying at home for, tucked up in bed, cosy with a box of violet chocs from Harrods, is a wonderful literary creation by author ADAM EAGLETON entitled THE WALTZ OF MY SERPENT. The title is enchanting enough, but the tale is haunting and intense, filled with fantasy and intrigue, following the hopes and dreams...and nightmares...of a boy called BLOTNITZ. It has a very clever use of language, quite refreshing, yet demanding....for just when you think you know what's coming next...it takes you down another path...or so it seems...and you gradually become a part of the story...or so it seems...for now you don't want to sleep, per chance to dream...you'd rather stay in BLOTNITZ'S world. Hmm, who was it that said the ending reminded them a little of The Da Vinci Code conspiracy? You simply must buy this book. The Waltz of my Serpent £8.99. Published by Chanadon Publications Ltd. www.chanadon.com or e-mail

[email protected]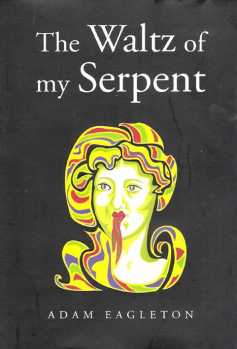 THE WALTZ OF MY SERPENT



My deputy ed SALLY and I had a fantastic dinner at INIGA, our favourite new venue in Chelsea, and the chef is a genuine Italian. Sally's starter was Carpaccio di Manzo, which she said was wonderful and highly recommends that you try it, and our main courses were excellent too. It was quite difficult to choose a dish because almost all were truly inviting, but I finally settled for caramalized chicken as a main course and it was amazing! We both shared deserts, apple pie and ice cream and a rich chocolate pudding..........and the house wine is the best I've tasted: I swear if I didn't know better I would have thought it had an expensive price tag. You will love this restaurant and bar, not only is it the coolest place in town, but the proprietors, management and staff are so friendly. And girls...the waiters are gorgeous too. So put on your Manolo's and get yourself down to INIGA. It's a wonderful place to throw a party too, and they are so helpful. INIGA Restaurant & Bar, 2a Pond Place, London SW3. Telephone 020 7589 6589. www.iniga.com

April saw us losing one of our most celebrated actors, SIR JOHN MILLS, who was an absolute star both on and off stage. I had the pleasure of meeting him a few times when he so kindly offered to attend our APOLLO fundraising events organised by ADRIAN BEVAN and TONY McEVOY. Sir John and his lovely wife Mary were such a wonderfully happy couple, and he worried so much about her failing health, even though he was well into his nineties when he passed on...an amazing soul...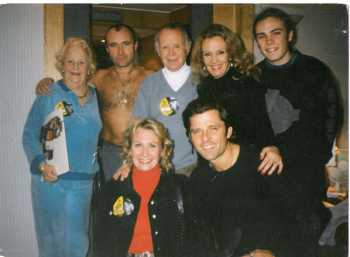 SIR JOHN & LADY MILLS WITH FAMILY & PHIL COLLINS



While getting yourself organised for your summer holiday you might want to check out our property section....Wake up to Bulgaria! People everywhere are investing in property in Bulgaria, it's like Spain used to be...and so reasonable...KNIGHT INTERNATIONAL is the UK's leading Bulgaria properry specilaists so look no further. Gorgeous places like FORT NOKS, ELENITE...SUNNY BEACH......those sandy beaches and blue skies.... e-mail now for more information

[email protected]

or check out our PROPERTY ABROAD pages.

Talking of Bulgaria, we shall miss the charismatic ambassador VALENTIN DOBREV who will be saying farewell this month after spending several years in England. Bulgaria should be proud of him...he's been such a wonderful ambassador.

Until next month Georgina Bruni - Editor in Chief


AND NOW A MESSAGE FROM EASTENDERS

EASTENDERS is a NO FRILLS Cash & Carry situated in easy reach of both the Channel Tunnel exit and the Ferry terminals, retailing wine, beer and spirits in the range of budget wines and spirits for everyday drinking thro' to those for the 'Price no Object' afficinado.

Created by Dave West who, in 1989 began his preparation to establish a commanding presence in what was to be a new market resulting from the enactment of the Single Market Treaty. His NO FRILLS approach, allied to the retail philosophy of STACK HIGH AND SELL IT CHEAP is central to the company's culture and has ensured that the store has achieved the objective set in 1989, that of a commanding presence.

Today's store is probably the largest independently owned retail outlet of its type in the world, offering wines, beers and spirits from all major countries, and as a result of the quality of the products allied to their retail price, it enjoys an enviable degree of customers.

In addition to the outlet in Calais, EastEnders also has a retail outlet on the Franco-Belgium border retailing tobacco products, same emphasis on keeping the cost down, and is in easy reach of Calais.

Tel. Direct: +33 321 34 81 87
Fax Direct: +33 321 34 81 70

visit our website: www.eastenders-calais.com