Hello, and welcome to my brand new column!

I have been reading Hot Gossip every month for many years now. So, I was absolutely gobsmacked when Sally Farmiloe - Neville asked me recently if I'd be interested in having my own column in it. I said "Yes" with great alacrity!

As I am a psychic, my focus will be on this topic. But with twists! I 'see' the column evolving over the next several months, based on what you, the reader, tell me you'd like to find here. (Please do let me know, at [email protected]!)

I love having fun. I feel that when people are happy, they enjoy better health, are able to create money more easily, are much more open to opportunities and magnetic to other people. There's actually a metaphysical term for this: it's entitled 'Divine Play.' I.e, loving life through being playful and happy.

I also deal with a lot of celebs, doing readings for them, helping them w/their careers. People are always asking me who I work with, but I don't divulge who my clients are; that's why they're still clients!

So, what you'll be seeing a lot of in my new column is a combination of the psychic world, celeb info and fun stuff. My hope is that you have fun and get inspired, at the same time!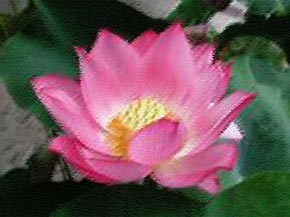 ABOUT ME

I've been a professional psychic for about a quarter of a century.

I wasn't one of those gifted children at all, who predicted that grandma would soon be leaving; I grew up in a traditional family just north of San Francisco, where I doubt the word 'psychic' was ever used.

I began my adult life as a primary school teacher, teaching bilingually (English and Spanish) in San Francisco. I still seem to teach, it's part of my nature (See the section below on Prosperity for this year!).

Soon after beginning to teach, I got married; shortly thereafter my husband was transferred to Hong Kong, where we spent 8 years. I taught briefly at the International School, but quickly went into interior design. I studied Chinese history and art at Hong Kong University, as I immediately fell in love with Asian antiques. I had to learn feng shui to be able to practice there; one thing led to another. I also ended up studying acupuncture and Buddhism, from a Buddhist master.

After having an extremely vivid dream one night, I awakened knowing that I needed to do psychic readings. I had heard this from more than one person, but totally resisted the idea. I didn't want people to look at me the way I looked at psychics! That morning, I decided that I would also continue to do interior design, as I loved it; and I did, for another 13 years! Both in Hong Kong, then in San Francisco, where I had an office in the Design Center. My first years of doing readings were in that office. One of my earliest clients, still a client, had an office down the hall from mine; now he is CEO of a huge British fabric house.

A client convinced me to go on a radio show in San Francisco in 1990. I was a weekly guest for over a year, until the disc jockey was let go. By then I loved radio; I am on stations virtually daily, and have been since early on. I had a weekly show in the mid-nineties, mostly interviewing Hay House authors, such as Deepak Chopra, Wayne Dyer and Louise Hay.

I'm known more for channelling dead celebrities than pretty much anything else; it just sort of happened. And is really easy for me. (See the chat I've just had w/Marilyn Monroe, below ...)

Besides interior design, I love fashion. Several years ago, through a series of unique events over one weekend in London, I found myself buying and selling vintage handbags. Someone in the buying department of Harrod's, who had heard me frequently on Virgin (now Absolute) Radio, asked me if I thought I could combine the psychic realm with fashion, and what she called 'Psychic Handbag Readings.' I loved the idea and have done them in the handbag sections in Harrod's; women line up, and plop their handbags on a desk in front of me, and I tell them about themselves!

AND – next month I will be doing a Psychic Handbag Reading on a London celebrity!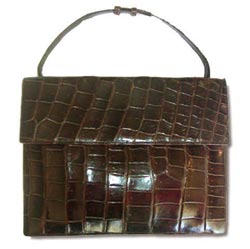 A handbag is an essential part of a woman's wardrobe, and reveals a lot about the person. Ditto, a 'manbag' for men; I have done many such readings for men, who all love it. A favorite phrase of mine is, "Change your handbag, change your life!"

I have also given countless seminars over the years, on wellness, creating prosperity (...SO important for this year: see my section on this, below), becoming happier, finding one's life purpose, reincarnation, connecting w/Spirit Guides, and on meditating. I love giving talks and seminars---that's some of the teaching aspect within me!

I have been dividing my time for about 7 years between LA and London; however, I have been coming to England since I was 16, as my family is from Northamptonshire.



• • • • • • • • • • • • • • • • • • • • •



MY FIRST "DEAD CELEBRITY INTERVIEW" FOR HOT GOSSIP!

After nearly 50 years, people are still fascinated with Marilyn Monroe's story (www.marilynmonroe.com), both her life and her death.

There is a lot of buzz going on again, all of a sudden, surrounding Marilyn. A new book on her has just come out, The Marilyn Scandal, which Sally Farmiloe - Neville happens to be reviewing this month! Also, a Hollywood writer I know is producing a hot new movie about her (...stay tuned for more information on this!). Some of this buzz is due to the releasing of more details surrounding her death, finally now available.

At the same time, virtually everyone is fascinated with information received from beyond the grave ... especially when mystery surrounds the death.

Marilyn happens to be one of the dead celebrities I am most known for communicating with. When beginning to mull over who to 'interview' for my first column, Marilyn immediately appeared to me; with her were John and Robert Kennedy, and Janet Auchincloss.

In case you have not heard of Janet Auchincloss, she was Jacqueline Kennedy's half-sister. She was also a good friend of mine when I lived in Hong Kong; our husbands did business together and we were all involved in American expatriate activities. She died many years before Jackie, of the same disease.

John Kennedy told me that the reason he, Bobby and Janet showed up with Marilyn is that they wanted to support me with my new column, here! I have spoken with them countless times on 'The Other Side.'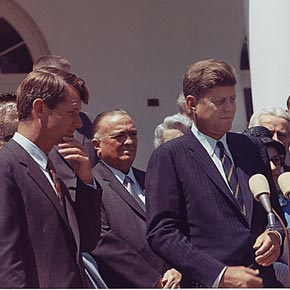 People have been fascinated regarding Marilyn's death since it happened back in 1962. Although I have channelled her many times over the past 20 years, both on radio and in magazines, it has only been in the last year that my Spirit Guides have given me the 'go ahead' to say she was allegedly murdered; previously, they cautioned me, saying that I could find myself in some very BIG trouble for talking about it ... Now, however, so many of the key players are no longer alive that it doesn't seem to matter – at least not as much.

Marilyn knew many secrets, from more sources than just John and Bobby Kennedy. She also had an affair with Efrem Zimbalist Jr (John and Bobby's brother-in-law and a popular actor), plus a few of John's friends – including one of his closest, Paul 'Red' Fay. (they were in the US Navy together in WWII, and Fay was a key factor in all of John's political campaigns, including the presidency). By the way, Marilyn shared this secret with me, just now, for the first time ...

From what Marilyn is telling me, all her lovers trusted her and confided in her about what they knew re White House intrigue. Having all this insider information went to her head. She forgot who had said what to her. Eventually, it became obvious to each that she had more knowledge than he had shared with her. They all began putting pieces together, of who else she had been sleeping with.

According to her, as she is telling me right now, one night shortly before her death one of them put something in a drink of hers to get her to talk. That night she crossed over a line from which she could not return. She absolutely tells me it is not safe to mention who that person is.

When Marilyn came to me, saying she would be available for this interview, she said she would be happy to answer a couple of questions from readers ... So, do email me a question you would like to ask Marilyn Monroe, to

[email protected]

; I will choose two, and relay her answers in my next column!






• • • • • • • • • • • • • • • • • • • • •



PROSPERITY

For 16 years now, I have been writing a monthly blog. I channel the information; my Spirit Guides tell me what we all need to know for that particular month. I have categorically found that if we align what we do throughout any given month to what is the 'cosmic' intent for the month – we succeed, prosper, are safer, healthier and have more peace of mind. Each year has what I call an 'umbrella' (or broad) theme to it: each month pertains to that theme. (www.victoriabullis.com)

This years' theme is about creating prosperity ... Thank goodness!





Everything about money changed forever, six months ago. Nothing like this has ever occurred in the entire history of the world. All over the globe banks, corporations, wealthy investors' portfolios, pension and other funds – and even the economy of a country (Iceland) – collapsed within a very few weeks.

We've never before been as interconnected – and interdependent – globally as we have been in the past decade or so; those dynamics became apparent immediately. We've also never had such access as we now do, to world news – nor so many people from all points of the world able to get in touch with that news.

This was meant to be. Difficult as that may seem, there is no way something this monumental could happen without Divine permission. And even intention.

The reason for this? The world monetary system, sophisticated as it seems, was still based on ancient ways of doing business: I want your 6 shells, I have 4 pelts. At university, and while working for a nanosecond for Bank of America in Hong Kong, I learned a lot about the EuroDollar market; much like Bernie Madof's ponzi scheme there is no real money shoring up that market. EuroDollars were based on promissory notes issued amongst countries, just after WWII.

99.9% of people across the world base all their choices and decisions on money. And, that is the way I was reared ... However, I have learned – it took many years – to totally undo that mindset.

Cosmically, money is meant to be used as a tool to achieve what we are destined to do on our life's purpose. Full stop. We are meant to have and use money for what we need - 1) to let go of past life issues (ie, through therapy, acupuncture, people to delegate to for support, security) – and 2) to create things. Literally. Create what we want to have and do in life: holidays; education; investments; buying homes, cars and other vehicles; fun, and so on!

There is one thing and one thing only to base our decisions on around the topic of money. It is called intuition. And, it can be so easy ... If it feels good, do it! If it doesn't feel good, don't. Included in this, is also whom to trust – very difficult for most people.

I hear from people all the time that they are using their intuition regarding what to do about spending money. Whether it be the purchase of a home, a trip, clothes or investments (etc), about 75% of everything I hear is really not intuition at all but based on the programming people have regarding money. It is merely their perception that it is intuition. It is also actually part of our brain chemistry ... I am known for frequently saying, 'How you think, is what you create'. It is very true.

My clients love how I teach them to be more intuitive, Truly intuitive. In coming months, I will be sharing tips on how to get in touch with your true intuition, and how to recognize the difference between it and your money programming.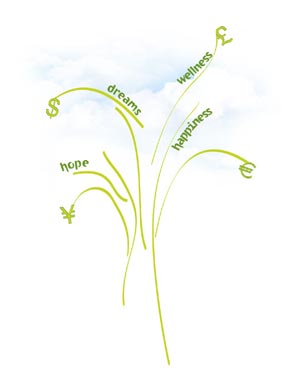 • • • • • • • • • • • • • • • • • • • • •



RECENT TESTIMONIALS

"I have been working with Victoria over the past 7-8 years, she has been extremely powerful in helping me realize my potential, trust my instincts, acknowledge and understand the feelings and guidance of my inner self, project confidence in verbal and body language. She has assisted me in finding the truth in situations I have lost sleep over, personal life, business, career, and real estate. Overall, she is a friend and a professional with tremendous knowledge and insight. I can say that I have more clarity, perspective and success in all aspects of self, life and career due to the work I have done with Victoria Bullis."
John W. South Carolina February 2009

"Working with Victoria for many years, she has been a wonderful psychic. She has successfully helped me with a wide variety of topics, such as self discovery/growth, romantic/family/friend relationships, but what was has been most impressive was her guidance regarding my career. With her help, I was able to make the transition from one industry to a completely opposite industry. She had suggestions I had never heard before when researching how to write a cover letter, resume, and successful interview processes including negotiating. As a result, it was a smooth transition and I increased my salary quickly and easily by $23K! I couldn't be happier!"
Stephanie G. Virginia April 2009


• • • • • • • • • • • • • • • • • • • • •



VICTORIA's latest UK write ups:
http://tinyurl.com/4aghw6jhttp://tinyurl.com/4r534xt



• • • • • • • • • • • • • • • • • • • • •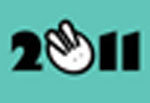 I look forward to reading your comments!

[email protected]



www.victoriabullis.com


Follow me on Twitter

I have a Facebook page!!! Please become a fan!

www.victoriabullis.com