Welcome to the latest round up of news and views on UFOs, alien abductions, crop circles, ghosts, the paranormal, the unexplained, the weird and the wonderful.


MoD UFO Files Released

On 3rd March, the latest batch of Ministry of Defence UFO files was made available at the National Archives. There are 35 files and over 8500 pages of documents, making this the largest release of UFO material to date. This is the seventh batch of files to be released and is part of a four year programme that began in 2008. As with previous releases, I undertook a hectic schedule of TV, radio and newspaper interviews to publicise this story. These included appearances on the main BBC and ITV news programmes, BBC News 24, the ITV chat show Daybreak and the prestigious ABC News show Good Morning America. For a brief news item about this latest release, check out YouTube for details.


Close Encounters of the Saucy Kind

In a fascinating development, Britain's best-known UFO witness and alien abductee has revealed her real name. It's not Bridget Grant, the pseudonym she used for many years, most recently in an article in The Sun, entitled Brit Housewife is UFO Magnet. Her real name is Brigitte Barclay - a former Page 3 girl and Penthouse Pet. Check out bridgetgrant.co.uk for details of her website. Brigitte will be appearing at a number of UFO conferences this year - details to follow in my next Hot Gossip column.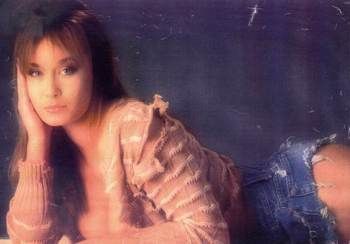 2011 Global Competitiveness Forum

In my last column I wrote about my January trip to Riyadh, Saudi Arabia, where I attended and spoke at the 2011 Global Competitiveness Forum. This event is similar to the World Economic Forum in Davos and was attended by Saudi Royals and government ministers, along with Board and CEO-level attendees from top companies including Google, Walt Disney, Reuters, Boeing, Rolls-Royce, Siemens, IBM, Ernst & Young and Rio Tinto. Other speakers at the conference included Bill Clinton and Tony Blair. I spoke in a panel discussion entitled "Contact: Learning from Outer Space", discussing space, astrobiology and how the search for extraterrestrial life is a new space race where innovative thinking and competitiveness were being demonstrated - the key themes of the conference. The other panel members were theoretical physicist Michio Kaku, nuclear physicist Stanton Friedman, author Jacques Vallee and Zaghloul El Naggar, Professor of Earth Science and Geology, Supreme Council of Islamic Affairs. All five presentations from our session have now been uploaded onto the Global Competitiveness Forum's YouTube channel. Check out YouTube for details. In case of any difficulty, the link here is to my presentation.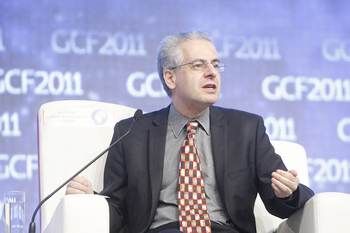 Battle: Los Angeles

Sci-fi fans should check out Battle: Los Angeles, the latest Hollywood blockbuster movie dealing with alien invasion. Telling the story through a platoon of marines, the film is really something of a cross-over sci-fi/war movie. Think Independence Day meets Saving Private Ryan. Anyway, if you like a fast-paced, thrilling movie with lots of action, go and see it. Check out Battle: LA for details, trailers, etc.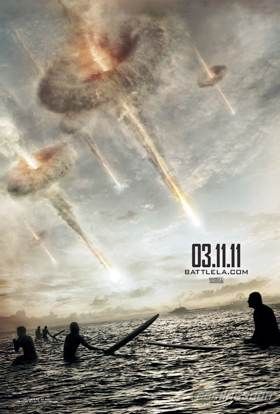 UFO Matrix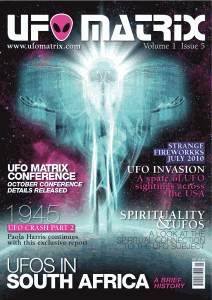 Issue 5 of UFO Matrix, Britain's only newsstand magazine entirely devoted to UFOs, went on sale at the end of March. I'm one of the regular columnists and have written a major feature on the abovementioned Global Competitiveness Forum in Riyadh, telling the inside story of this fascinating event. The magazine is now available in the UK, the US and a large number of other countries. Check out healingsofatlantis.com for details. Additionally, check out ufomatrix.com for their brand new website, which has just gone live and has links to various UFO/paranormal conferences and other items that may be of interest to regular readers of this column.


Ex-Ministry of Defence UFO Hunter Weds During UFO Conference

Yes folks, that's me! Elizabeth and I decided to tie the knot recently, so slipped away from the UFO conference where I was speaking, drove down to the courthouse in Phoenix and got married. Check out openminds.tv for details and a few pictures.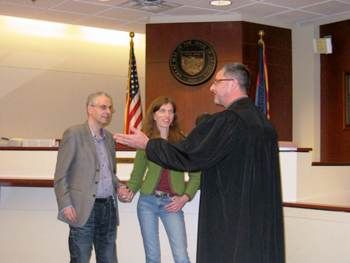 Biography:

Author, journalist and TV personality Nick Pope used to run the British Government's UFO Project and is now recognised as one of the world's leading experts on UFOs, the unexplained and conspiracy theories.

Check out www.nickpope.net for more information about Nick.