Best congrats to this issue's Cover Boy, best selling author ROBIN ANDERSON who has 'cracked the U.S. ' with his outrageous and witty bonkbusters. It's a hard market to break into out there and great news that Brit writer ROBIN has succeeded where many others have failed.
The elegant and debonair ROBIN's latest hilarious 'erotic romance' novel, TRANNYS TO TIARAS (SILVER PUBLISHING) is, to my mind, his funniest and wittiest yet. It features his 'divoon' creations Miz Miranda Maracona and Miz Kookie Kombuis, 2 outrageous transvestite 'private dicks' who double handedly put the kibosh on diamond smugglers in South Africa and drug runners in South America whilst wearing vertiginous heels and designer frox. They meet all sorts of other outrageous characters along the way, including a rather different type of 'boy band' and visit such hot spots - or should I say wet spots - as the Victoria Falls where oops! Kookie nearly gets pushed in by one of the horrid baddies.....................but I won't spoil the story for you, avid ROBIN fans...........
I was delighted to see that both I and my blonde bombshell designer pal CHARLES SVINGHOLM merited mentions in this latest action packed ANDERSON Adventure - how simply divoon! Keep em coming, ROBIN , we love em!
Here's ROBIN with one of his other fave blonde bombshells, the fabulous IVANA TRUMP: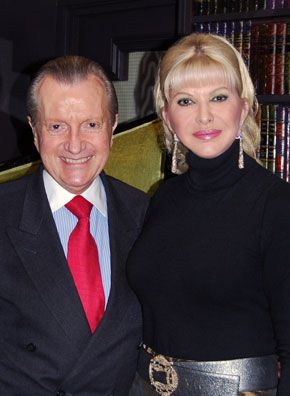 ROBIN ANDERSON and IVANA TRUMP. cr: LUCAS KROULIK.



Talking of books, my FAVOURITE HISTORICAL MEMOIRS THIS CENTURY (so far!) are those of PRINCESS WILHELMINE OF PRUSSIA, FREDERICK THE GREAT's sister, truthfully entitled MY INSANE FAMILY (DYNASTY PRESS). These fascinating memoirs by a Royal Princess were originally translated and edited by HRH THE PRINCESS HELENA, PRINCESS CHRISTIAN OF SCHLESWIG HOLSTEIN and have recently been updated and forewarded for current consumption by HRH PRINCESS KATARINA OF YUGOSLAVIA.
The lovely and charming PRINCESS KATARINA, a close member of our own Royal Family has written a very helpful and informative Introduction and updated MY INSANE FAMILY to make it understandable to 21st century readers and it's a riveting read, the 18th century equivalent of the fascinating PALACE DIARIES which I reviewed for you at the time of publication, dear readers. WILHELMINE's revelations about the Prussian Royal Family, court and country where friends and family could be exiled, imprisoned or even beheaded at the drop of a sabre (excuse the pun!) are breathtakingly frank. She was at times cruelly mistreated by her parents and governess and was at first disappointed not to have married the then PRINCE OF WALES (sound familiar in today's world?!). However she was not short of suitors, actually married THE HEREDITARY PRINCE HENRY OF BAYREUTH with whom she fell deeply in love and went on to have a happy marriage, although a somewhat turbulent life. WILHELMINE certainly needed her strong character to survive at both her parents' and her in laws' courts and her beloved younger brother FREDERICK who was also made of stern stuff did of course go on to achieve great things on the world stage.
I believe this book, with all its Palace intrigue and Machiavellian plots, will be the next TV 'TUDORS' .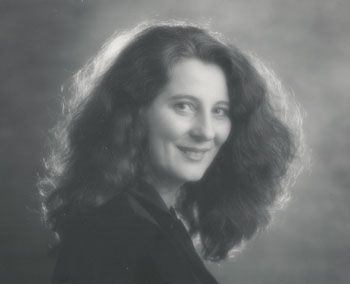 HRH PRINCESS KATARINA. cr: ITALIAANDER.





My FAVE PARTIES this issue were:

LALIQUE's elegant launch of their new jewellery line at their beautiful flagship shop in Conduit Street, Mayfair. The delightful M.D., FREDERICK FISCHER organised the soiree with his usual aplomb, the champagne flowed, the canapes were delicious and the jewellery sparkled! Here's FREDERICK with his gorgeous models CHELSEA, LANA, CHARLOTTE and YAOUROU showing off the delicate and feminine pieces.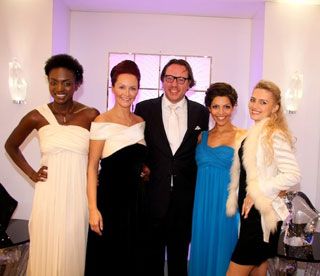 LALIQUE JEWELLERY: FREDERICK and MODELS. cr: GABOR SCOTT.



The launch of the gorgeous DEBBIE ARNOLD's fab audio book, THE POWER OF REINVENTION at THE ARCHER STREET WINE BAR.
Lovely DEBBIE who is a beauty expert as well as an established actress and voice over artiste is just the gal to reinspire us all with this 'ABC to Success' disc and fans of the book already include PAULINE COLLINS, DOWNTON actress LESLEY NICOL and JULIE PEASGOOD. DEBBIE's friendly and mellifluous tones guide us through her ABC of how to become healthy, wealthy, confident and positive. The audio book is very well produced, easy to listen to and the information is practical and, above all, do-able by all.
DEBBIE co-hosted the fun party with her INSPIRING ENTERPRISES partner CAROLINE SHERIDAN and I was thrilled to bump into various old pals, including talented musical actor MICHAEL HOWE and cuddly RUSSELL GRANT's dynamic manager KEITH BISHOP.
My pic shows DEBBIE and moi with one of my regular walkers, bubbly GINO CIAPPATTA.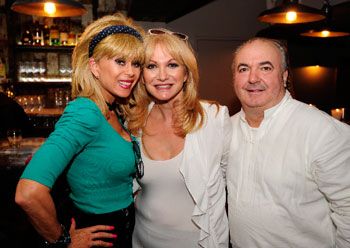 DEBBIE ARNOLD, SAL and GINO: cr: MARTIN SPAVEN.



The lovely KEITH has suggested DEBBIE and I go on CELEBRITY COACH TRIP, the fun c4 reality show involving hair pin bends in the Alps and frolicking in the sparkling waves in the South of France - ooh, wotta hit it's been..............watch this space...............


BEST GLOVES:
Don't forget to keep warm when party going, dear readers with scarves and pashminas, warm boots and this issue's MOST IMPORTANT ACCESSORIES, GLOVES!
The most attractive warm fashion gloves I have found on my travels are by KRISP whose collection includes great colours and patterns combined with soft and silky linings. The KRISP gloves are hard wearing and easy to clean and here are my - and my triallers' - faves: black leather for elegant dates and driving, white fleecy lined mitts for sporty occasions and red 'faux fur' sparkly gloves for fun and casual wear - the perfect Glove Wardrobe.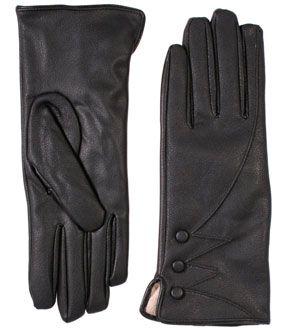 KRISP GLOVES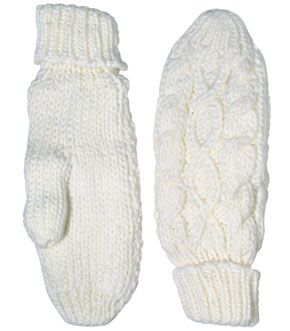 KRISP MITTENS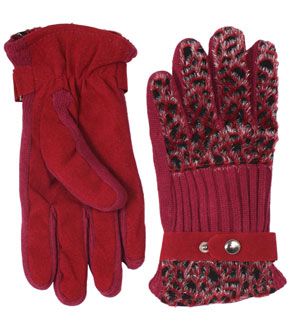 KRISP GLOVES

www.krisp.co.uk





TREATMENT OF THE MONTH:
Still thinking parties, our decollete is the most important part of our bod at this time of year, laydeez, when less of the rest is on show (and it's the guys' fave part all year round too!)
Sooooooooooooo - my TREATMENT OF THE MONTH is the fab 'CLEAVAGE FACIAL' by ARK SKINCARE, specialists in 'age aware' skincare. Forget the guinea pigs, I dived in for this one myself and it was a totally blissful and relaxing experience which left my cleavage skin totally peachy and ready for those low cut GET WAISTED frockettes I love so much!
www.getwaisted.co.uk
I had my CLEAVAGE FACIAL at ARK's cosy salon in Wandsworth where lovely, smooth skinned manager PHILLIPPA gently cleansed, toned, exfoliated with fruit acid, masqued and nourished my dry wintry skin, using drainage and lifting massage movements to enhance circulation, eliminate toxins and firm, hydrate and nourish the skin, leaving it smooth and revitalised.
PHILIPPA analysed my skin for me, which was very helpful as one's skin changes with the time and seasons, and I toddled off home feeling wonderful with various superb ARK SKINCARE products, including my personal fave, ARK FIRMING SKIN RESPONSE SERUM for nourishing the face and neck as well as the decollete and hands.
To find your nearest ARK SKINCARE salon and order products, go to:
www.arkskincare.com



My Trialling Team's BEST PRODUCTS for this issue are:

PRO BEAUTY TOOLS' 'TWILIGHT' LIMITED EDITION SPARKLE CERAMIC DETAILER, an official licensed product of SUMMIT ENTERTAINMENT used on the set of THE TWILIGHT SAGA: BREAKING DAWN.
In other words, this is the hair tweaker which gives R. PATZ that amazing 'big, full, lasting all night', textured 'EDWARD' look for the iconic movies. I had both a lady and a gent trialler getting rid of the frizz with this amazing and great looking little gadget and they both found it easy to use, not harmful to the hair and quick to reheat.
My hairdresser has always said 'the higher the hair, the closer to God' and you can defo achieve great Godliness with this one! Full report on the actual fillum next time around.............
www.twilightstylingtools.com
Female fans of the TWILIGHT STYLING TOOLS are allegedly the gorg KARDASHIAN gals and here they are, sporting ANTHONY FRANCO.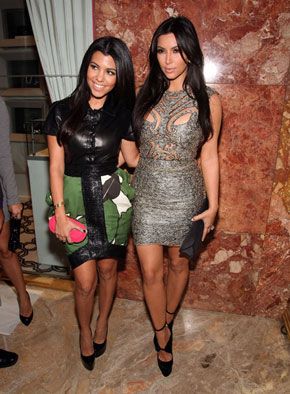 THE KARDASHIAN GIRLS: cr: ANTHONY FRANCO.



THALGO COLLAGEN CREAM, containing Marine Collagen V, Glycerin Amino Acids and a Vegetal Base = "I used it morning and evening for a month and my skin now feels definitely smoother and looks rosier. the product feels very light and silky." FRANCOISE, 61.
www.thalgo.com


PERFECT CLARITY BLEMISH MINIMISER, containing anti-nflammatory botanicals and anti-oxidants to prevent as well as heal acne = "I dotted it on my spots as they appeared and each time they went in 24 hours. Now I don't have any at all, it's great!" CAMILLA, 20.
www.elementalherbology.com


DRY EYE GEL, an anti-inflammatory eye gel for dry, itchy, post-party eyes = "my eyelids were so itchy I couldn't wear eye make-up but this gel was very soothing and cleared up the problem in 2 days. I carry it in my bag now just in case" = CAROLINE, 36.
www.skinshop.co.uk


BABOR 'STOP CELLULITE' SET, containing a day cream, 'phase 1' and a night cream, 'phase 2' = "The day cream is for fat burning and the night one for firming and repairing the connective tissue and collagen network apparently. The day one feels lighter. I used the creams as directed and my bum and thighs certainly look smoother after a month's regular use. I will keep it up." THERESA, 35.
www.babor.com


PROSKINS ANTI CELLULITE SHAPEWEAR, leggings and tops to reduce cellulite by improving circulation and blood flow, lymphatic drainage and reducing fluid retention = "I wore the 'shorty' leggings every day for a couple of hours when exercising or running around doing errands. At first I found them tight but got used to them. After one month my thighs are for sure smoother and the leggings are still useable. . quite practical." ANNA, 39.


PERFEKT BEAUTY SKIN PERFECTION AND CHEEK PERFECTION GEL SET, gel make-up which glides on for a 'smooth airbrushed appearance' = "yes, it looks really natural, not like you're wearing make-up at all and it lets the skin breathe. I also liked the BROW PERFECTION GEL for grooming the eyebrows and making them sleek and manageable."
CAMILLA, 20
www.perfektbeauty.com


PEARL LOWE's wonderful new range of MODERN ORGANIC BEAUTY scented candles for DP LONDON is just gorg. The fragrances are divine and the packaging classy. I also like the NOURISHING HAND CREAM which is most necessary for moi as my dishwasher has just broken (please send me a nice toyboy slave asap, guys!)
www.dplondon.com




KIDDIES' CORNER:
As promised, here are some kiddy prods for you, family readers:

My Junior Triallers' fave book is THREE ZIMBABWEAN TALES by ROBERT ANDERSON (www.robertzimanderson.com)

ROBERT is a new and exciting children's writer and this trilogy comprises THE ADVENTURES OF MAISIE THE MEERKAT AND BUNTI THE BUSHBABY: THE RESCUE OF THE QUEEN OF SHEBA'S JEWELS, THE ADVENTURES OF FI THE FIREFLY AND MOMBASSA THE MILLIPEDE: THE FOILING OF HIDEOUS AND HEIDI THE HYENA'S HORRIBLE PLOT and THE ADVENTURES OF LUCY THE BABOON AND CHARLIE THE CHEETAH. Well, the titles alone are wonderful reading practice for any kid!
Junior Trialler MASTER FREDDIE is still happily reading the trilogy and reports that his fave characters so far are Maisie, Arny and Rhonda the Rock Rabbit.
Having had a look myself I reckon these tall tales are great fun for adults too and much less boring to read than most kidz bookz! Thumbs up."


BEST KIDS' PRODUCTS:
And my Junior Triallers' fave TOYS are all from THE NATURAL STORE.
Their absolute number one was the KID ECO CARDBOARD CASTLE which was easy to assemble but vereee hard to pull down = the perfect kids' toy to my mind. The castle really looks the biz and here it is in Pink, harassed parents. Needless to say the CASTLE looks equally good and realistic in White which suits both girls and boys. Suitable for kids from one and a half to 11years old - and of course 'grown up' kids of 25, 30, 40, 50, etc!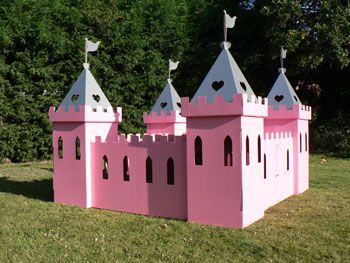 CASTLE: THE NATURAL STORE'S KID ECO CASTLE.




Our young triallers, aged 2-8, also loved THE NATURAL STORE's BLACKBOARD (light but unbreakable) and washable APRON made from recycled juice packs by a women's co-op in the Philippines.
Good work THE NATURAL STORE = keep it up!
www.thenaturalstore.co.uk






Thanks for all your emails about JADE'S and my latest endorsement for the fabulous CETUEM SKINCARE MOTHER AND DAUGHTER range (see ad at bottom of page).
www.cetuemnews.com
Both JADE and I love the prods and use them daily. I especially favour the CETUEM GOLD SERUM which makes skin youthful and dewy and the CETUEM CREME DE LITE which evens out skin tone, gets rid of pigmentation and adds radiance to the skin.
CETUEM also do an amazing BODY WRAP to tone, firm, slim and get rid of cellulite and this prod is endorsed by the gorg and sultry SOPHIE ANDERTON and here she is, raising your temperatures, boys!


SOPHIE ANDERTON / CETUEM BODY WRAP. cr: CETUEM.



Yes, you too could look like slinky SOPHIE with the CETUEM BODY WRAP!

Another keen fan of these prods is the gorg and sultry NANCY DELL'OLIO who delighted us all so much in STRICTLY COME DANCING this season.
And, talking of STRICTLY, didn't our RUSSELL do well? and isn't he the cuddliest thing you ever did see? We love ya, RUSSELL baby! and he's a jolly nice chap too.
BTW, CRAIG REVEL HORWOOD's also a jolly nice chap too in real life - just a bit 'strictly' about the dancing, excuse the pun!




CELEBRITY NEWS:

MJ: the verdict at last:

'Michael Jackson's personal physician Dr Conrad Murray has been convicted of the involuntary manslaughter of the star.
Murray gave the King of Pop a fatal overdose of the dangerous anaesthetic propofol, jurors ruled.

Following a six-week trial, a jury of seven men and five women took eight-and-a-half hours to reach a unanimous verdict.

Los Angeles Superior Court heard that Murray gave the powerful sedative to the singer to help him overcome his chronic insomnia, but prosecutors said the use of the drug as a sleeping aid violated standards of care.

The court was told the "inept" 58-year-old doctor caused the star's death through negligence, depriving Jackson's children of their father.

Murray, who was due to be paid £150,000 a month for his role, acted in a criminally negligent way by using propofol as an insomnia treatment without the proper staff or medical equipment, the court was told.

Prosecutors said that he botched resuscitation efforts and lied to other medical personnel about actions.'

So now the world knows for sure what we all suspected. A heartbreaking loss of an extraordinary artiste and philanthropist that could have been avoided. THE KING OF POP will live on through his music and let's hope his family will now have closure after such a terrible and unnecessary tragedy.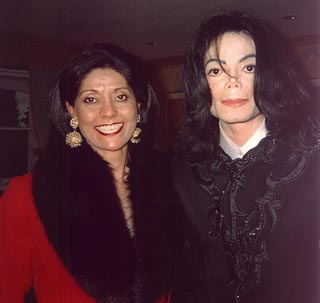 MJ with one of his fave Brit designers, PARVEEN. cr: PARVEEN COUTURE.



Here's wishing all support to film star cougar DEMI MOORE who's had a dreadful time with that naughty ASHTON - give him hell, girl! Now here she is looking gorg in happier times sporting MATTHEW CAMPBELL LORENZO Jewellery.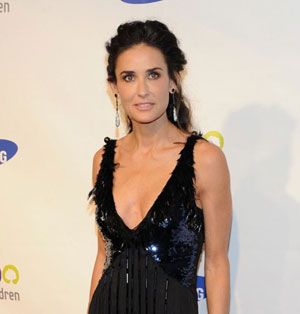 DEMI MOORE. cr: MCL.





CELEBRITY JEWELLERY for the Party Season - WHO'S WEARING WHAT: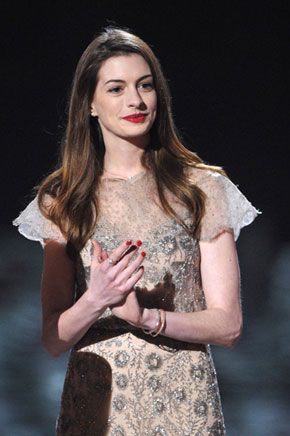 ANN HATHAWAY in HELLMUTH JEWELLERY cr: HELLMUTH.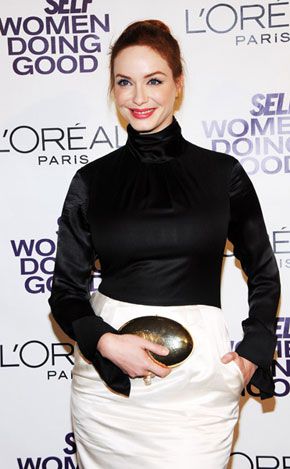 CHRISTINA HENDRICKS in CARRERA Y CARRERA JEWELLERY cr: CARRERA Y CARRERA.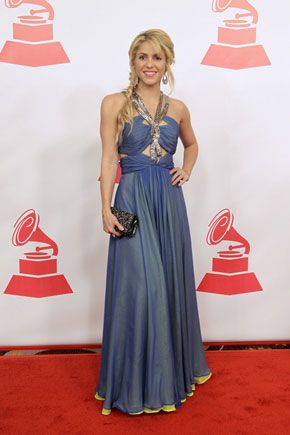 SHAKIRA in BACCARAT AND SUTRA JEWELLERY cr: BACCARAT AND SUTRA.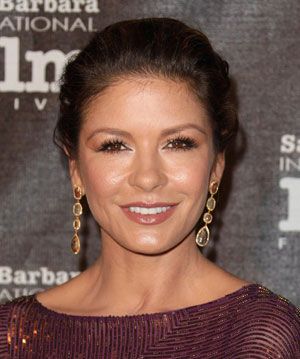 CATHERINE ZETA JONES in SUTRA JEWELLERY cr: SUTRA.





BTW, MY fave jewellery line which you'll always see me wearing on this page is the wonderful ADELE's LOVE AND LILLY (sic) 'Fantasy Jewellery' and here's another of her fab creations, a SWAROVSKI choker: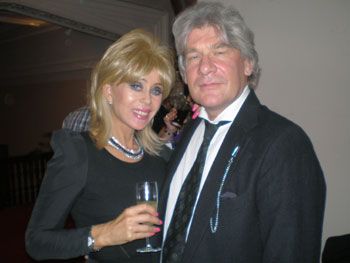 SALLY with LUCIEN at SHEPPERTON cr: LOVE AND LILLY.



My hunky companion in the above pic is suave actor LUCIEN MORGAN with whom I'll shortly be working in fab new series, THE PANDORA CODE.The pic was taken at dynamic HG Editor and former HG cover girl VALERIE AUSTIN's fascinating HYPNOTHERAPY CONFERENCE at SHEPPERTON STUDIOS. Have a look at VAL's interesting column when you have finished reading this one, dear readers and .read more about this fab event.

Also on the work front I will be reprising my - leading of course! - role of FENELLA in CARRY ON BRIGHTON at THE PHOENIX ARTS THEATRE in the West End from January 3rd - do come and see me = BOX OFFICE = 020 7836 1077.


FILM HISTORY:
For all of you GONE WITH THE WIND fans out there:
Here is the final "Sons of the South" portrait by famed artist, Joseph Yakovetic. It shows renowned British Actor, Leslie Howard as Ashley Wilkes and Patrick Curtis as "Baby Beau" Wilkes, from the film, "Gone With The Wind." Howard died in 1943, when the KLM plane he was in was shot down by German fighters over the Bay of Biscay. Happily Patrick is still very much with us and is now producing marvellous movies.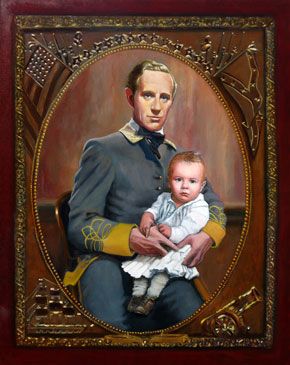 GONE WITH THE WIND: 'ASHLEY' and 'BEAU'. cr: GWTW.




My FAVE RESTAURANT this issue is the TRendy TRoubadour, my celeb local in South Ken.
I recently spent a really fun evening at this buzzy restaurant/bar/gallery/club with my New Best Friend MIKE COOPER and author extraordinaire ROBIN ANDERSON.
We were entertained royally by the TROUBADOUR's suave 'Director of Operations' (very JAMES BOND!) ATILIO and charming owners SUSIE AND SIMON THORNHILL. The food and wine was every bit as good as the company and the ambience in the restaurant is very lively and jolly. I had the best Moules Marinieres I have ever had anywhere in the world and the crispiest yummiest Frites. The boys' Eggs Benedict and Deep Fried Calamari were also 10 out of 10 and we also tasted the TROUB's light and crumbly Cornish Pasties which were most superior. ATILIO kept us supplied with delicious wines and liqueurs and ROBIN's non-alcoholic 'Tabascatini' was perfection for non-drinkers.
THE TROUB welcomes private parties in their cute upstairs Gallery and downstairs Club where they have some great Live Music on a regular basis.
Highly recommended.
www.troubadour.co.uk
263-267 Old Brompton Road, SW5 9JA / 020 7370 14 34.




SIR JIMMY SAVILLE:
All at HG would like to say goodbye to the one and only SIR JIMMY SAVILLE, whose like we will quite simply never see again.
SIR JIMMY was one of the UK's greatest and most popular entertainers and philanthropists who 'fixed it' for so many deserving kids and raised so much money for charity, particularly STOKE MANDEVILLE HOSPITAL.
SIR JIMMY's funeral was magnificent and he deservedly lay in state at THE QUEEN'S HOTEL, LEEDS.
He was a warm and wonderful human being as well as a fab radio and TV personality and it was he who first suggested I write my own column when I first met him in the 80s. Thanks, JIMMY - you will be sorely missed by your friends and fans all over the world.


DULCIE GRAY:
The world sadly also lost another very popular entertainer in the shape of the beautiful, talented and charming actress DULCIE GRAY who, along with her equally talented husband MICHAEL DENISON,was one of the UK's best loved husband and wife Thespian teams.
DULCIE starred in countless films, tellies and theatre productions during her long and flourishing career. I met her and MICHAEL when we were all in HOWARD'S WAY, the BEEB's long running 'super-soap' fondly known as DALLAS ON SEA, in the 80s. They were a charming, down to earth couple and wonderful to work with. DULCIE will be sorely missed.
All at HG send sincere condolences to lovely DULCIE's family.


Finally, here's a jolly pic from BARNADO'S fab SAND BALL = full report next issue.
Dress by AMAKA, jewellery by LOVE AND LILLY, gent = the gorg STEVEN SMITH!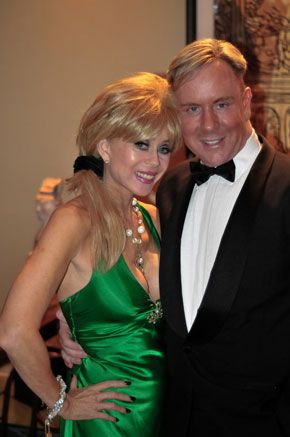 SALLY and STEVEN SMITH. cr: OK! MAGAZINE.




Thank you for reading my page. Please write to me at:
sallyfarmiloe@aol.com

and check out my other sites at:
www.sallyfarmiloe.com
and
www.kazzyandsally.tv