I have been doing readings for approximately 25 years now. If you'd like to find out more about me, click on the tab to the right. Or you can go to my website (www.victoriabullis.com). Also, Google me!



• • • • • • • • • • • • • • • • • • • • •






WINTER 2011 BLOG



Well, this particular winter will certainly have a different tone to it--the dreaded 2012 will be rung in as the new year!

I see 2012 as being a mostly very positive one, although I realize that I am in the minority!

The more one has worked on developing intuition, looks for opportunities everywhere, and trusts in his/her life's path being protected, the more it will be a year of positive transformation. In all ways: health, money, fun, safety...the perception one has re what is coming creates much of it, of course.



I have observed many people becoming more apathetic recently, almost giving up on creating any longer what they've wanted, or attempting to reach their goals...It is so easy to buy into the media hype of what they say is coming, and to be affected by the attitudes and beliefs of everyone around us. This is a good 1) holiday season to stay away from any nay-sayers, even family members, and 2) to begin the new year with NEW intents and aspirations, to be entirely different from this year forward---because we are absolutely meant to...the old REALLY is old. And worn out. (Much more to come on this topic in coming issues!)

Create new traditions for yourself for both the holidays and the new starts we all begin in January... THIS year they will work--much better. A meant-to-be...

Do look for the fun feature on me in December's Spirit and Destiny magazine, entitled 'Festive Feng Shui.'




JESSICA SIMPSON AND NERIDA JOY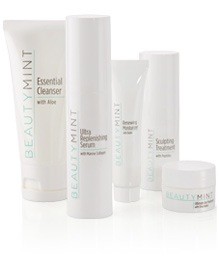 On Halloween, one of my closest friends, Nerida Joy (who writes a beauty tip in this column) launched with Jessica Simpson a line of beauty products, called Beauty Mint. It is the latest in a series of celebrity product launchings by the founder of MySpace through his company called Beach Mint. (Other celeb-partnered products have been launched with the Olsen twins and Rachel Bilson). I am very excited for her, and have been hearing about the formulations, testing, ingredients et al for over a year, but needed to keep quiet about anything related to the line until its launch.

Nerida has just about everyone in Hollywood as clients, and they are very loyal to her. She is a truly lovely person, and as beautiful as her photo below; she had almost no makeup on for that shoot, and there was no retouching done.

"I'm excited to introduce BeautyMint because I know how special and different women's skin needs can be."
-Jessica Simpson

"A personalized regimen is the key to gorgeous, young-looking skin."
-Nerida Joy

The ingredients in BeautyMint's advanced formulas work
together to create skin care synergy, targeting the specific skin
issues that differ from person to person. But the
results don't just come from the products alone. It's the way we
combine them that helps you achieve beautiful, protected,
youthful-looking skin.

BeautyMint merges leading-edge science with nature's most
nourishing botanicals to bring you extraordinary skin care
formulations that include:

Marine collagen
Elastin
Aloe Vera
Chamomile
Cucumber extract
Acai fruit
Mulberry extract
Green tea
Shea butter
Peptides

BeautyMint's patented technology is designed to protect
ingredients so that they can remain structurally sound and
supremely functional. By virtually supercharging the formula,
this breakthrough delivery system applies the high volume of
actives to your skin in an intensely powerful way for results you
can see and feel.




MORE--RE SPIRITUAL JEWELRY




A client and friend of mine Ruth and her partner Sheryl created a few years ago a lovely product line based on feng shui – with a twist. Inspired by years of studying the art and practice of feng shui—which is how I know Ruth—they updated the concept and designed a modern collection that has become extremely popular. They call their system 'feng shui lite'—simple and easy to understand.

For the holidays and the new year I decided to showcase their jewellry collection—which I really love.

Ruth and I both agree that it is important to wear only items that make you happy. Literally. As I am always saying, "Everything counts." It is amazing how much what we wear affects our entire day, even our happiness quotient, which I am known for using a lot...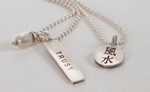 I particularly like Ruth's necklaces in the D2B line. Each one is sterling silver with an inspirational word or symbol on them. They are all unique; some have semi-precious stones to enhance the concept. One of the things I admire about Ruth's jewelry is that she does energy work on each piece—much as I do with my bracelets. Her necklaces range from $95 to $225; you can find them under Featured Artists on Mammastemama.com

The designs are sophisticated and elegant. Their line also includes letterpress greeting cards, kits containing tools with simple feng shui teaching devices/techniques, and a plethora of gifts.

Connect directly with Ruth Balbach: ruthb@designed2bgoods.com. The D2B website is currently under construction.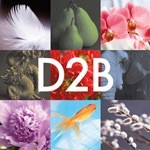 WINTER GIVEAWAY



D2B has generously offered one of their lovely 'feng shui lite' necklaces for this month's giveaway. To be the recipient of this, you will need to be the sixth person to email me with the name and relationship of the person you wish to give this to as a holiday or new year's gift (even if it is you!). Victoria@victoriabullis.com




WINNER OF AUTUMN GIVEAWAY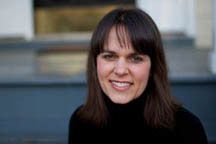 Autumn's giveaway was a pet portrait by a well known Washington DC area artist, Stephanie Gleichsner. It was difficult to select any one particular pet to be painted as there were so many cute or heartwarming stories--not to mention the animals themselves! However, a recipient was chosen from the many requests; Simon Phillips will be having the portrait of his mother's little Yorkshire Terrier ready to be given to her as a Christmas gift; he is very excited, and knows it will mean a lot to her.

Stephanie's information, for your own personal pet portrait:

Website: www.sgleichsner.com
e-mail: stephanie@sgleichsner.com
mob: 001 703 943 8263




SIMPLE BUT POWERFUL MEDITATION
- PERFECT FOR STRESS REDUCTION



I love receiving frequent email blogs from a friend in the UK, Sunil Bali; he is witty, incisive inspirational, and always includes humour and anecdotes with his blogs. As soon as I saw this following one, I asked if I could add it to this column...so simple, yet transformative---great for holiday/winter stresses! If you'd like to check out his blogs, write to him at Sunil@SunilBali.com. Also find him on twitter, Facebook and Linkedin: a guy well worth knowing.


Adventures in Awesome Living
by Sunil Bali, Chief Energy Officer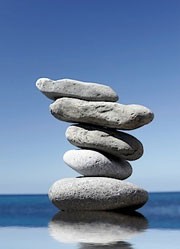 Take any item that you can catch, be it a bunch of keys, a piece of fruit, a coin, or anything small.

Now relax, throw the item in the air to at least your eye line or higher, and catch it.

Do this now, before you read the rest of this column. It will only take a few seconds.

After you've caught the item, ask yourself what you were thinking when the item was in the air.

It wasn't anything to do with work was it?

It wasn't worrying about money?

It wasn't worrying about what you should have eaten?

It wasn't worrying about what you need to do?

At the moment the object was in the air you were in a state of pure awareness; you were in the present moment, completely focussed on the object.....a moment of instant Zen.




TIPS TO THE WISE




CONNECTING WITH YOUR SOUL MATE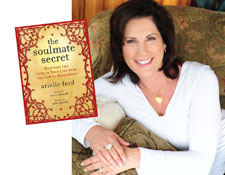 ARIELLE FORD

I have known Arielle since the early 1980s when she was making the rounds of bookstores with a then new author, Deepak Chopra ... I knew immediately that she was going to be big in her own right! She is not only responsible for making Deepak famous, but also the two authors of the Chicken Soup for the Soul series, Mark Victor Hansen and Jack Canfield. As well as many more. Her book The Soulmate Secret is a best seller worldwide – because what she discusses in the book works! Arielle does seminars on creating one's perfect partner; she just did a big one in Ireland in June.

In the 1990's Mark Victor Hansen and Jack Canfield convinced her to have her own series of books similar to the Chicken Soup books. There were six in the series, entitled Hot Chocolate for the Mystical Soul; I have stories in five of them. Arielle is an absolute master at helping people connect with their soulmates. Her husband Brian is a wonderful man and a true life partner. Arielle and Brian live and work in La Jolla, CA.


The Pleasure Connection to Love

There is a tremendous amount of new research out that proves the importance of having pleasure in our lives. Not only does pleasure reduce stress, it also improves our health and overall wellbeing. This probably isn't surprising AND when was the last time you consciously added pleasure to your life. When we are relaxed and in the flow, it's a zillion times easier to access (and send out) our positive emotions.

According to love master Dr. John Gray, women need to constantly rebuild their "oxytocin" levels. Oxytocin is the bonding hormone essential for women in their ability to give and receive love.

Mani-pedi's, having your hair done, massages, long, warm bubble baths, listening to music, dancing, walking in nature, a quiet cup of tea, a perfect piece of chocolate (or your favorite treat)….these are a few ways to add pleasure to your daily life that will actually improve your manifestation powers.

My personal "pleasure recipe" includes a daily bath with aromatherapy, an early morning walk with my husband, a daily piece of chocolate and one-on-one time with my cat Felix. If I have a particularly stressful day, I have a special CD of favorite dance tunes that I crank up in my office and I dance and sing (all by myself) until I feel the endorphins surging through me. (Right now my fave dance tune is "Firework" by Katy Perry.)

If consciously adding pleasure to your daily life doesn't come naturally to you, I would suggest a little experiment: For the next 7 days, decide to add at least 15-20 minutes of pleasure…all for you.

By taking the time to add pleasure to your life you will be calmer, happier, and more receptive to enjoying and attracting love at every level.

As you create your To-Do list, put YOU on the top of that list, then let me know what happens!

About ARIELLE FORD:

Arielle Ford has spent the past 25 years living and promoting consciousness through all forms of media. She is the author of THE SOULMATE SECRET: Manifest the Love of Your Life with the Law of Attraction (Harper One). She lives in La Jolla, CA with her husband. Please visit her websites: www.soulmatesecret.com and www.facebook.com/ariellefordfanpage


DAILY EMERGISER

EMMA FAIRCLOUGH

I am so happy to have Emma Fairclough's additions to the Words From The Wise! She is lovely, sweet, charming and witty. I have been receiving her daily emergizers for several months now, and they put a smile on my face each morning.

Tip #2

How do you convince someone to see your point of view when they won't even listen to you? It's frustrating right?!! Sometimes you feel like you're banging your head against a brick wall. Now this, of course, can happen anywhere, at any time - be it at your work with a colleague or a superior; at home with your family; or even with the customer services department of your local utilities company!

The key to turning this around is very simple and so much easier than you think. All you have to do to help someone do what you want them to is, quite simply, do it yourself! Now I don't mean you do the listening for them, that would be silly and I imagine rather impossible, but there is an easier way. Have you ever heard of the phrase 'lead by example'? Well that's pretty much what you're doing here.

With anything in life, the key to getting what you want is to give it. When you want someone to listen to you, you must first listen to them. Find out what's important to them, regarding your situation. Ask them what they ultimately want to have happen, and ask them what this result will give them? Let them talk. Don't interrupt them. Ensure you show them you're interested, and appreciate they have a point of view. Then, once they've said everything they want to say, it's your turn, so enjoyed being listened to!

Have fun with this little tip and be pre-warned, that it may drastically improve your relationships.


And so the daily Emergiser™ was born. (Emergise.co.uk/daily-Emergiser)

Every day you get a quirky little feel good message from me. Some of these messages will inspire you, some will be fun and make you smile and others will simply confuse the hell out of you! Life is hard enough as it is so the daily Emergiser™ is there to break it up a little for you, make it a tad easier and who knows, maybe even give you a giggle or two.


INSIGHT ON SKINCARE

NERIDA JOY

I am thrilled to have Beverly Hills Skin Care Expert Nerida Joy on board. Nerida Joy happens to be MY skin care expert, and she is amazing. She has spent countless years continually researching ingredients, products, techniques and all other aspects of 'skincare/ beauty' and she is an expert consultant TO Guthy Renker (the major producer of infomercials, many of which are on skincare lines). Her knowledge level in incredible.

She has a vast list of celeb clients, all of whom tout her abilities publicly: Jennifer Garner, Courteney Cox-Arquette, Isla Fisher, Catherine Deeley, Kate Beckinsale, Reese Witherspoon, Miranda Kerr and Tyra Banks.

Nerida Joy is a kind, lovely woman, sophisticated spiritually and I am very happy that she without hesitation agreed to provide a tip or two each month for my column.

Nerida Joy is now on the Editorial Advisory Board for NewBeauty magazine and blogs on the DailyBeauty Line-Up Topics under 'Expert Insight' for newbeauty.com/dailybeauty

Tip #6

Although all of us understand the need for constant hydration for the quality of our skin, our kidneys and all other vital organ functioning, few recognize that it is important to have some sort of 'add-on' to the water we drink, so that the fluid sticks in our systems (so-to-speak), vs being processed out quickly through our urine--even pulling important nutrients with it. Cranberry juice, acai or blueberry juice, lemon (and others) help the body to better process any/all fluids, and retain the nutrients the body needs. These also help keep the body in the alkaline state we must have in order to remain healthy. Do Google the effects of these additives...!

Nerida has just launched an important new beauty line with Jessica Simpson; please read about it above in another section of my column!


LEARN HOW TO WRITE FROM A MASTER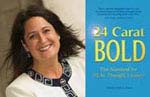 MINDY GIBBINS-KLEIN

Mindy was uber-busy and was unable to provide a new tip, so I am resubmitting her most recent tip.

TIP #7

FINDING TIME TO WRITE

Are you finding enough time to write? Most people don't. Over many years of coaching aspiring authors, I have heard all kinds of excuses, but it all boils down to one idea: you need to make time for your writing. Notice that I said make time, not find time. You won't find any time anywhere. You need to consciously carve that time out of your busy schedule to ensure you deliver your book.

Successful authors treat their writing seriously, like the business project it is. They make sacrifices and make it a priority so that it actually happens. You may need to get up early or stay up later for the duration of your book project. You may do well setting aside 3-hour chunks of time before, during or after the business day and even at weekends. I don't recommend spending more than 3-4 hours at a time on the writing because you will become less effective and all the other things you have to do will be mounting up the whole time. But do put the exact times in your calendar. Don't leave it to chance and don't add "write book" to an already full "to do" list. That will just create pressure and stress which won't help your flow.

You may find you need to skip business or social gatherings that are not absolutely critical. You may need to explain to family and friends that your book is a top priority and other things have to go on the back-burner.

Books don't write themselves. In my experience, with the right level of planning and focus, you can write a full-length non-fiction book in about 100 hours. The problem is most people do not set aside the 100 hours to make it happen.

www.bookmidwife.com
mindy@bookmidwife.com
WK: +44 (0)845 003 8848
MOB: +44 (0)7764 163312

• • • • • • • • • • • • • • • • • • • • •



VICTORIA's latest UK write ups:
http://tinyurl.com/4aghw6jhttp://tinyurl.com/4r534xt



• • • • • • • • • • • • • • • • • • • • •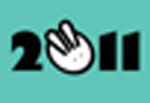 I look forward to reading your comments! victoria@hotgossip.co.uk

www.victoriabullis.com


Follow me on Twitter

I have a Facebook page!!! Please become a fan!

www.victoriabullis.com