Dear Readers,

I hope life is treating you well. I'm still thoroughly enjoying the freedom from the busy round the clock daily grind of owning and running my own company, since I sold Dinner Dates in July. I've recently enjoyed late sunshine holidays in Morocco and France, actually socialising with friends and enjoying going to the theatre. One of my outings was to see our very own Sally Farmiloe in 'Carry on Brighton' at the Pentameters Theatre which was extremely enjoyable and Sally was splendid!

I have been pondering as to what my article in this issue should be about and recent experiences have brought to the fore my constant bewilderment as to why some people who ask for advice, just don't want to listen. They are so firmly entrenched in the knowledge that they know best, that one wonders why they even bother to ask. So for better or for worse my article is entitled 'Why don't people listen?' I hope you enjoy it.

With very best wishes

Hillie
www.hillie.com



WHY DON'T PEOPLE LISTEN?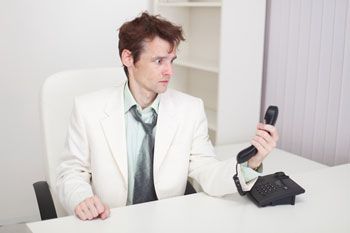 "There's none so blind as those who will not see!"



Presumably when someone asks for your advice it's because they feel you have the knowledge and experience to help solve their problem. Then why is it that these individuals either talk over your voice with their own ideas or appear to listen, thank you profusely and then do exactly the opposite to your solution! Well I am giving up the struggle; no longer will I bang my head against a brick wall instead I accept "You can lead a horse to water but you can't make it drink!"

So what is the best way to deal with such people? What if it's your boss who seemingly insults you by continually ignoring your input? Some bosses are entrenched in an inner glow of power in their particular position, with such belief in their own thoughts and ideas that although they want to appear open and approachable they can be implacable. The best place to present your facts and arguments is face to face away from your boss's seat of power and away from other people and distractions. Refer to something that your boss knows nothing about which will hopefully grab their attention, make them less sure of themselves and off guard. Then sow the seeds of your arguments, make a strong case and end up reminding them of their power if they implement it. If you can make your argument in such a way that your boss ends up feeling it was their idea in the first place then their unquestionable belief in their own thoughts will make them act upon it. A good indication as to whether they are open to your ideas is if instead of saying 'yes', 'yes' and thanking you, they interact and ask questions.

Sometimes you just have to deal with your own frustrations with time wasters who ignore you. You have to face the reality that there are difficult people in this world and that it's not you at fault, it's them! You can't blame them because difficult people believe in their own minds they are doing nothing wrong. Stay calm and treat them as you would a child with encouragement not condemnation; in this way you cannot blame yourself for not trying and you can protect your self esteem. Guard against getting angry as your angry words may be used against you in the future, always be respectful and be aware that you and this difficult person will eventually have to part your ways, so there is an end in sight.

Some people can be frustrating, not because they ignore everything you say but because they just don't listen; you feel like you are talking to a brick wall. While you can't control how people hear what you say, you can control how you deliver it.
Here are a few tips to help you.

Give people a reason to listen to you
One of the main reasons someone will listen to you is if they think there's something in it for them, so you need to make them understand how it will benefit them. Try to put yourself in your listener's shoes and imagine what will make their ears prick up.

People have short attention spans
One would have thought that most people could pay attention for at least five minutes but according to statistics most adults have an attention span of seven seconds! The mind constantly wanders every seven seconds which makes me understand how I have always found it near impossible to meditate. So to bring your listen your listener back to what you are saying, pause every so often. This will help them process what you have said, become involved and maybe interact with questions.

Avoid distractions
If you need to talk about something important, find somewhere quiet where you won't be bothered by other people. If you are talking to a room full of people make sure that while you are speaking mobiles and laptops are turned off and people cannot walk in and out of the room.

Know your audience
Be aware of the level of language and intellect your listeners will understand. There is no point in talking in a lofty way and giving complicated facts that they cannot grasp and therefore wonder what on earth you are going on about!

If only people would just take the time and patience to listen, they would be a lot better off and, they would get along much better with others. People always want a good listener especially in a new friendship or relationship.

If we could all learn how to give people our full and undivided attention, they might learn to do the same and pleasantly surprise us by listening to us for a change!




ASK HILLIE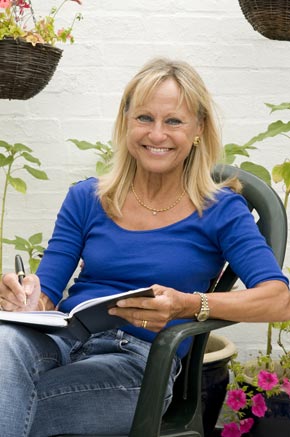 Your chance to get your worries off your chest
Whether it's marriage guidance, relationship advice, workplace or career difficulties, or family problems I'm here to help. A problem shared is a problem halved, so if something is getting you down or troubling you please email me at hillie@enterprise.net


Dear Hillie:
I recently went on holiday with my wife to visit her brother in Hong Kong. This was the first time I had met him and within hours it was apparent that he and I would never wish to see each other again. The situation became increasingly more difficult and one evening I had a blazing row with him and moved my wife and I out to a local Hotel. I expected support from my wife but she said she had travelled to the other side of the world to see her brother and that was what she intended to do! I couldn't believe her disloyalty to me and spent almost a week on my own whilst she spent time with her brother. We're now back home but the holiday put such a strain on our relationship that we're hardly speaking to each other and I'm not sure if I can take much more of her unreasonable behaviour. Please advise.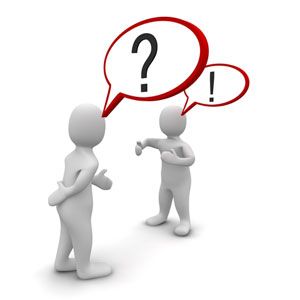 Hillie says:
My advice is to apologise to your wife as soon as possible for your unreasonable behaviour. I expect she doesn't see very much of her brother as he lives so far away and having made the effort to travel, plus looking forward to being with him again, you should not blame her for doing so. It wasn't her fault that you and your brother-in-law didn't get on and for her sake you should have made more of an effort to smooth things over. If you value your marriage then 'get off your high horse' and start showing some consideration for your wife.


Dear Hillie:
My wife and I have dreadful rows and often they are over very trivial things. We both have quick tempers and we seem to fall into these screaming matches far too easily. We are devoted to each other and get on really well when we're not fighting. I hate being at odds with her but I can't seem to stop myself. How can we prevent these rows from starting?




Hillie says:
Most of us tend to hurt the ones we love the most and only have screaming matches with those we feel comfortable enough to do so – and sometimes it's good to clear the air. However this can get out of hand with the arguments taking over the good times which could eventually be detrimental to your relationship. Therefore you both need to learn to control your tempers and be more tolerant of each other. Whenever you feel your temper rising take a deep breath, stop and think and then walk away from a potentially explosive situation.


Dear Hillie:
My little boy aged three can be really naughty and he always manages to push my buttons. Sometimes I feel I'm only one step away from doing him harm. My voice is hoarse with shouting and I'm ashamed of myself. I love him dearly but half the time I could kill him! How can I prevent a tragedy?




Hillie says:
Seek your doctor's help immediately because if you don't both you and your son are at risk. Try to enroll your son in a playgroup to give yourself more time and rest. Every time you feel your emotions are out of control, put him somewhere safe, close the door and go and make yourself a tea/coffee until you have calmed down. Don't imagine you could never be a child batterer; it can happen to anyone if they are stressed and pushed to the limit!



Hillie Marshall
Hillie began her working career as a radiographer and then started in show business as a singer and actress, eventually being theatre producer for her company Edwardians Unlimited. Following her divorce in 1989 and with two young children to bring up, she founded Dinner Dates, the social events and holiday Company for single people. Today Dinner Dates is the UK's longest established company of its kind with over 17,000 members nationwide. The phenomenal success of Dinner Dates for singles gave Hillie the idea of a social events company for couples, so in 2007, she set up Dinner With Friends, the UK's first couples only dining club. In July 2011 she sold both companies.

Not only is Hillie a successful business entrepreneur, her experience with people has been put to good use and, as both an Agony Aunt through the internet and in magazines, she offers advice and a sympathetic ear to thousands, making sense of personal and relationship problems.

Hillie is an accomplished author and has written three successful books on relationships. She has given relationship advice on numerous TV and Radio shows such as GMTV, Richard and Judy, The Big Breakfast, Esther Rantzen, Kilroy, The Vanessa Show, The Time The Place, Carlton's After 5 and was 'Dr Date' for LBC.

She has two children Nicola (32) and Jamie (29) and lives in Chiswick with her husband Angus.

You can e-mail Hillie at: hillie@enterprise.net
Her books: 'The Good Dating Guide', 'Hillie Marshall's Guide to Successful Relationships' and 'Agonise with Hillie' can be bought on line at: www.hillie.com

Words copyright: Hillie Marshall 2013