I have been doing readings for about 25 years. To find out more about me please visit my website www.victoriabullis.com. (You may also want to Google me - I've been involved in media for 22 years, and there is a lot of information available...)




• • • • • • • • • • • • • • • • • • • • •






My Hotgossip column is revamped!



I am now featuring four sections: Fashion includes fashion events, new trends, bargains and giveaways. Spas features unique treatments (and ingredients), products, tips and recommendations re world class spas. Royals of the World reports on the goings and comings of members of royal families around the globe, perspectives on royalty from readers who live in countries without royal families, and much more. Inspiration is taken from a wide variety of topics I work with both on radio and with my clients, meant to uplift the reader; information includes seasonal tips, how to create more happiness or peace of mind, prosperity and relationship-improving tips.




• • • • • • • • • • • • • • • • • • • • •








KING OF THE TREKKIES

With increasing unrest in the Middle East King Abdullah II of Jordan has a curious plan to buoy the region's plummeting tourism sector: Star Trek.





After attending school in the United States King Abdullah became an unapologetic fan of the TV series. He even appeared on Star Trek: Voyager as an extra in the 1990s. In 2011 he took his fandom to the next level by securing the funding to create a £937M Star Trek theme park in the city of Aqaba. While most of that money goes to licensing fees Abdullah has worked hard to create a sustainable business. The park only needs 480,000 visitors a year to turn a profit— a fraction of what it takes most parks. Instead of trying to compete with the likes of Disney World which stretches over 30,000 acres in Orlando he is content with a measly 183 acres. Wisely the king is not alone in his venture: CBS and Paramount are involved in creating rides. Also it will have more than just luxury hotels and numerous Klingon restaurants--the king wants his park to include a healthy dose of Jordanian history and culture. While jet-setting Trekkies may wonder what that means they will be able to find out in 2014 when the park opens.

TAXICAB CONFESSION

As George Tupou V the Oxford-educated former king of the Pacific Island nation of Tonga told The Telegraph "A London taxi has the right proportions and makes it easy for you to get in and out whilst wearing spurs and a sword." Laughing, he continued "I realize that these criteria are not everyday considerations for the ordinary mum and dad." The king likes his chauffeur driven custom-leather lined cabs so much that he uses two of them to cruise the island.




• • • • • • • • • • • • • • • • • • • • •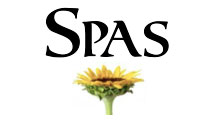 I have been going to spas most of my life. I find that making a habit of spa-life keeps one on an almost entirely different path in life than those who never-to-rarely have a massage or other body treatment.

In the early 1990's I lived in Marin County in Northern California and was very involved in the large metaphysical community there. Major healers, authors (eg John Gray who wrote the Men Are From Mars Women Are From Venus series), media people, seminar leaders and product innovators abounded. One couple I knew well created many unique and highly sophisticated products especially for that time. They developed nutritional products as well as tools to enhance energies of many types (including healing). One of my favourites was a supplement called Oxybliss. While not an actual spa, their products are widely used in spas.

I was recently reconnected with founder Deborah Stuart. While discussing what we have been up to during this last decade-plus I realized that her products are now exceedingly more advanced from the last time I had worked with them.

One thing I always liked about Deborah is that she has been involved in fashion for as long as I have. We both understood even back then how items such as jewellry and clothing can be programmed for higher energies as teaching or healing tools.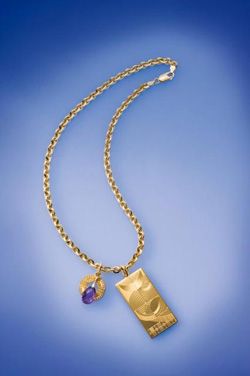 I was impressed to learn about HighChi, which is her latest venture. Infused are properties of anti-aging, the ease and ability to access deep meditative states, peak performance and abundance.

www.HighChi.com

Deborah has graciously agreed to provide a prize of a lovely sterling silver Lakshmi Charm that has been highly energized for abundance and love! (see below for what it will take to win this charm)

www.highchi.com/lakshmicharm.aspx

The main product I purchased back then (and am again) is Oxybliss. It previously only came in powdered form and was to be mixed with water to create higher levels of oxygen in the blood and brain. Now it is in capsule form and I am loving using it in this form. Research shows there is less than 50% oxygen in the air than there was 60 years ago. Lack of oxygen to the brain is known as a factor in Alzheimer's Disease.

www.oxybliss.com

Deborah and her partner Dr Norman McVea were early pioneers in the design and implementation of anti-EMF pendants of which I have owned several. Deborah now produces a highly energized pendant in several designs called the MegaChi pendant. This has been scientifically proven to protect the wearer from external negative energies and releases stresses on the emotional, physical and spiritual levels.

I have been saying for approximately 20 years that anyone who sits at a computer for several or more hours per day absolutely ought to wear an anti-EMF devise (usually they are in necklace form)...I suggest that you take the time to look into those that she has been developing---they are absolutely top-of-the-line: I am sincerely amazed. These products work. (AND—I am not receiving any compensation whatsoever for this !)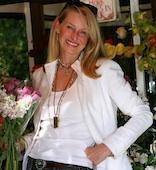 GIVEAWAY!

To receive the highly charged sterling silver charm that Deborah is graciously offering to donate to a reader, you will need to be the fourth person to email me with the answer to the following question: In what way/ways do you feel that an energized charm or pendant would work to be able to assist the wearer? The winner will be announced next issue.




• • • • • • • • • • • • • • • • • • • • •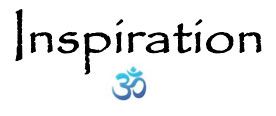 As everyone who knows me will attest I am known for certain sayings one of which is 'Everything counts.' And 'Everything affects everything else.'

This includes the effects of the Lunar New Year which is celebrated in February this year. From February 2013 to February 2014 in the Asian zodiac systems is considered the year of the Water Snake. If you don't already know what your sign is it may be fun to figure out which sign you were born under and how the Snake will have an impact on your year: the Chinese, Vietnamese and other East Asian countries have been working with this form of astrology for thousands of years. The way events pan out according to your sign are (often eerily) accurate... this zodiac system, as well as western astrology, numerology and James Knight's IMA High___(colour) are called typologies: meaning ways or types of tools to help one either learn more about what they may be facing—or how to understand someone else's differing personality type. As to seeing into the future to know what will be occurring, people have sought this information since the beginning of time.





Here is a website for easy-to-understand information regarding the Lunar New Year (often called Chinese New Year) and the year of the Snake: tinyurl.com/azhga8s

I believe that we can go 'above' what any divining tool such as cards, runes (stones, from the Viking countries) or charts seem to indicate will occur, to a higher place of not only acquiring information regarding what is in store for the future but actually changing negative things before they happen (such as accidents, disease, relationships issues...something also known as Kharma!)---and also create new realities from that place. One can access this higher realm through meditation; it is beyond the time-space continuum, above human emotions such as fear, resentment, despair or narcissism and others. It's akin to the state of bliss that yogis describe—and is accessable to any/all of us. It is a bit like anything else—practice increasingly improves the ability to find and sustain remaining in this altered state. There are countless cds accessable to play while meditating that will assist this process: I do not have any to recommend. If you have a favourite, I would love to know about it and I will mention it (and you) in an upcoming column! I particularly enjoy R Carlos Nakai's Native American flute music, especially one of his early works 'Canyon Trilogy—Native American Flute Music' (easily available to purchase, including at www.amazon.com)

One of countless reasons to want to learn to see life from this perspective--especially in the UK--is to determine what upcoming weather will be like ! And there WILL be a LOT of unique weather patterns around the world in 2013 including volcanic eruptions, freak storms and more...good to know what will be happening not just in the UK but also where you will be going for holidays and business.

Do remember that anything can be changed...including weather! One very simple example of this is ski resorts needing snow: they create it via snowblowing machines. Much more sophisticated technology is available though and is applied to redirect storms and other weather patterns—believe it or not! If you search enough you will be able to find information about this on the web.

Speaking of believing something or not--Carl Jung's definition of a myth: "If enough people hold an idea constant long enough, it becomes reality."




• • • • • • • • • • • • • • • • • • • • •




I frequently offer some sort of a special for my readers.  
 
As THIS particular year is so very different, for each of us I am continuing my first-of-the-year discount: people still are in need of much clarity on what will be coming and how to deal with these new varieties of challenges... including health.

So, I am offering a 45% discount on all my sessions; however, this must be mentioned when first contacting me to discuss possibly having a session with me...you can email me from my website www.victoriabullis.com or at Victoria@victoriabullis.com.