I wish everyone a wondrous 2013 filled with the Alka Seltzers mandatory to the serious national partying we did in the crammed cultural and sporting event that was 2012.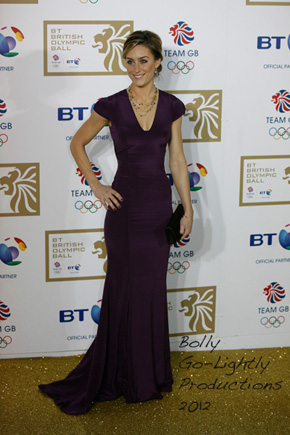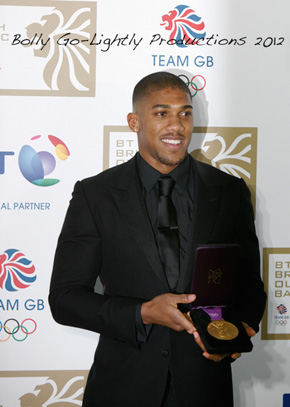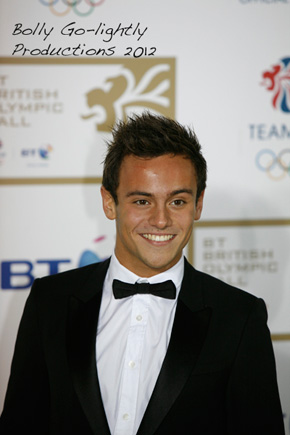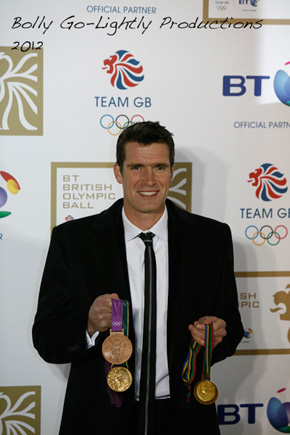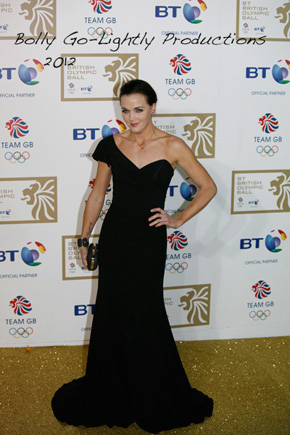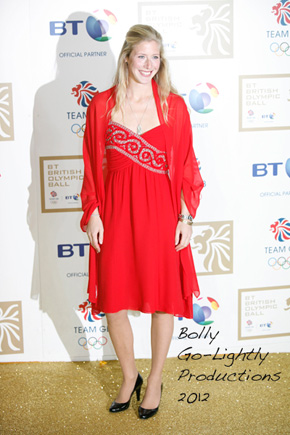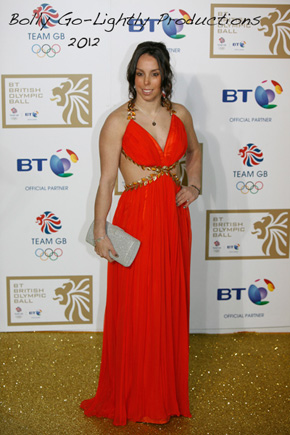 BRITISH OLYMPIC BALL - THE GROSVENOR HOTEL

Before Christmas TEAM GB celebrated in style with a multitude of OLYMPIC medallists venturing onto the gold carpet, medals aloft. This was probably the most impressive Games of the modern era.

Not only did TEAM GB have the biggest medal tally we have ever seen, but the pride and euphoria of the public and the GAMESMAKERS put us firmly on the global map as party planners and party-goers.


There were two festive treats in London over the Christmas break which were a delight to indulge in.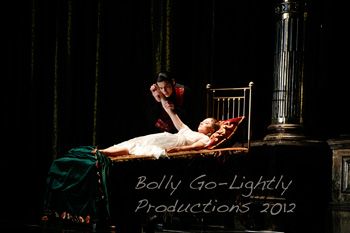 SLEEPING BEAUTY - SADLERS WELLS, ISLINGTON

MATTHEW BOURNE never ceases to create fantastic groundbreaking productions.
This new interpretation of a highly popular classic is no exception.
The sets, costumes, make up and intricate choreography made this the sublime ballet production that is a personal "must see" across the capital. Sadly I did not get the opportunity to shoot the whole production at the photocall, but what I saw and the following critic reviews say it all.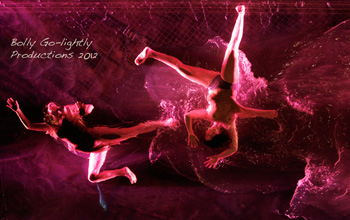 FEURZABRUTA - THE ROUNDHOUSE, CHALK FARM

I have photographed excerpts from this returning show before, and on the back of the original photocall spent a night with a handful of friends being enveloped in this vibrant installation show. For me the swimmers in the giant suspended transparent tanks remain the highlight. Their grace and beauty are unsurpassed on the third time of seeing.

A fun show that takes you and all of your senses for an enjoyable memorable ride for a couple of hours. It would be great to see the return of the sister show DE LA GAURDA as I loved this even more ( unbelievable, yet true ).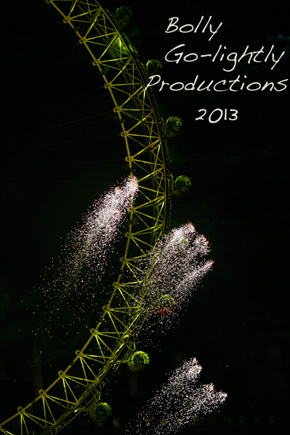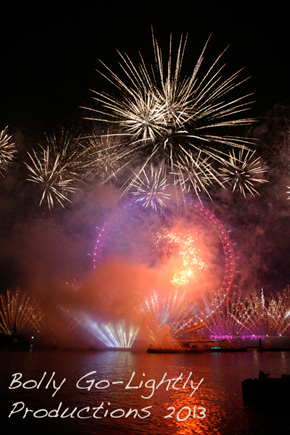 NEW YEARS EVE FIREWORKS - OPPOSITE LONDON EYE

Christmas sadly whizzed by like a firecracker. Probably because I chose to undertake some long DIY jobs at home whilst Cat slept beneath a warm radiator or sneaked into my flatmate's abandoned bedroom to snuggle into her voluminous duvet.

It was great to catch up with special friends for long days and slacker bedtime deadlines for young and old alike. Days merged into each other in the longest holiday of the year. Sadly, this was not the case on one fortunately dry and cloud free night in WESTMINSTER.

I have never officially taken images of the country's largest firework display that celebrates the end of one measure of time and the start of another.
Experience will now tell me that I really would be OK waiting for a maximum of just over 4 hours than the 6 that I actually did from this fixed position. The JACK MORTON display is an impressive 9 minute display of colour, light and music that literally see the capital celebrate the year handover with a big bang which GUY FAWKES would have been proud of. Shame about the couple of hours it took me to get onto a tube train homeward bound afterwards!

Still, editing with a glass of fizz, a purring Cat on my knee, classic MTV hits on the TV, and sprawled across the other sofa: an entertaining, intoxicated long legged flatmate back from partying....the hours just flew by until all three of us crashed in our rooms at the sociable hour of 6am.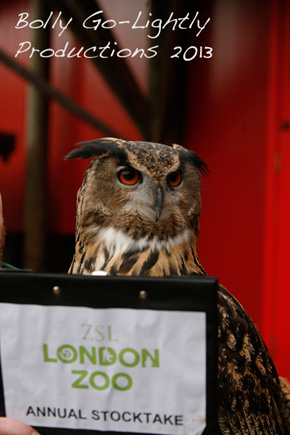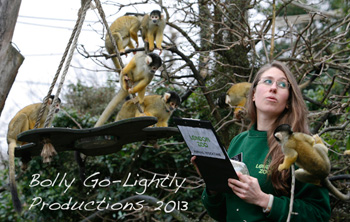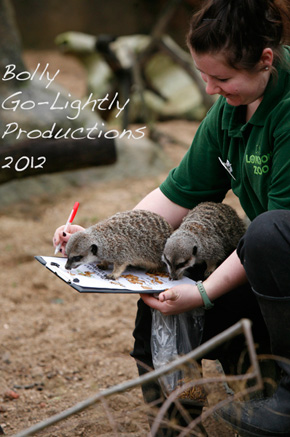 LONDON ZOO STOCKTAKE - REGENTS PARK

After a fortnight of celebration Cat and I have entered a time of reflection and contemplation.
The years now seem to uncontrollably whizz by like a fun fair ride that you can't get off.

The arrival of this early yearly event is a cold but cute reminder that we all take stock of our situation at this time regardless of whether it is as an individual, family or a business.

MEERKATS, SNAKES, SPIDERS, MONKEYS and PENGUINS were joined this year by a romp of very hungry OTTERS for this functional and unpredictable photocall.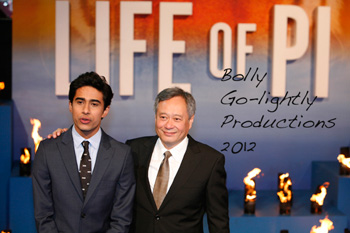 LIFE OF PI PREMIERE - EMPIRE, LEICESTER SQUARE

In this continuing recession it looks like another year of highs and lows in terms of income generation. However, the world of events and celebrity attendances continue in the well oiled machine world of publicity regardless of any type of climate. London continues to have a strong magnetic pull for premieres of cultural events, although 2012 will remain monumental and probably unsurpassable in our living memories.

January is always a slow crank up process for the significant award ceremonies that start from the end of the month through to Easter.

For a photographer it is all about wrapping up against the cruel climatic elements as you wait for a celebrity appearance on that sodden red carpet that is framed by swirling bitter winds for hours on end. At no point in the year are we more like sheep in a pen ( huddled for wind cheating and umbrella sharing ).

The biggest event in the British Film award season is the BAFTAs which will be on the 10th of February this year.
Nominations have already been made for the BAFTAs and the OSCARs. THE GOLDEN GLOBES are always a very strong indication as to what we can expect, excluding a slight UK bias for our own ceremony.

With this in mind my prediction in the last issue looks like it may be correct and ARGO will reap rewards for BEN AFFLECK in his collaboration with GEORGE CLOONEY.

I haven't seen LINCOLN ( which may win the US sentimental vote on the 24th February ), but I have seen LIFE OF PI after covering the premiere in December.

I have not read the book, but what a wondrous and beautiful film this is. For me, it easily topped SKYFALL as the best film experience of 2012. Many film studios distribute in 3D now and it adds nothing to the experience. This is far from the case where this magical delight is concerned.

ANG LEE deserves the accolade of best director as far as I am concerned for this celluloid masterpiece. Not only does he seem like a highly talented man, but he also exudes modesty in spades.

This film is timeless, beautiful, crammed with amazing experiences and technical cinematography which is off the scale. He has achieved the impossible by bringing this award winning story to life off the printed page.

SURAJ SHARMA is highly convincing in this demanding lead role. As for RICHARD PARKER, his temperament and facial expressions remind me so much of Cat when he is thinking, like all cats do, of himself. I could watch this film again and again and still see imagery that I had missed before. A truly wondrous film which leaves you as satisfied as the most sumptuous banquet that you could eat at HESTON BLUMENTHAL's THE FAT DUCK without the calorific intake.

A massive must see and fingers crossed for the awards ceremony.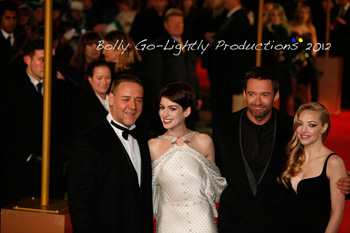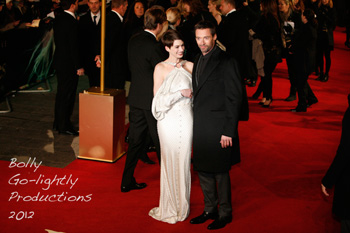 LES MISERABLES PREMIERE - EMPIRE, LEICESTER SQUARE

Another film which looks like sweeping up a clutch of awards for Best Musical Film, Best Supporting Actress and Best Actor in a Musical this season is this VICTOR HUGO epic directed by TOM HOOPER. The cast is impressive and their attendance of this stage favourite was appreciated by West End fans.
ANNE HATHAWAY looks like picking up a massive clutch of gongs for a compact but dramatic role in this epic. HUGH JACKMAN will do the same for his best role yet.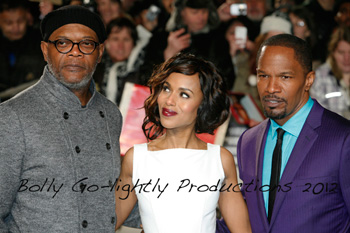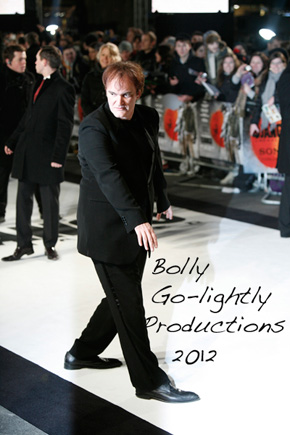 DJANGO UNCHAINED PREMIERE - EMPIRE, LEICESTER SQUARE

The first premiere of 2013 was QUINTEN TARANTINO's latest bloody chapter in the genre of revenge and the fight of good over evil. Sadly no LEONARDO DICAPRIO but JAMIE FOXX, KERRY WASHINGTON and the talented CHRISTOPH WALTZ helped TARANTINO fulfil his duties on the impractically coloured white carpet.
Awards for TARANTINO and WALTZ beckon I predict.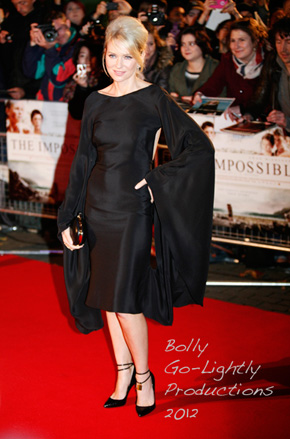 THE IMPOSSIBLE PREMIERE - BFI IMAX

Another actress who may collect awards is NAOMI WATTS for her portrayal as the mother of a family surviving the tsunami on Boxing Day in 2004. This, as we all know is the true story of a Spanish family who survive the harrowing cataclysmic natural disaster that shocked the world and claimed the lives of over £35,000 people and displaced 443,000 from their homes. The film gets the Hollywood makeover, with not a single Spaniard in sight.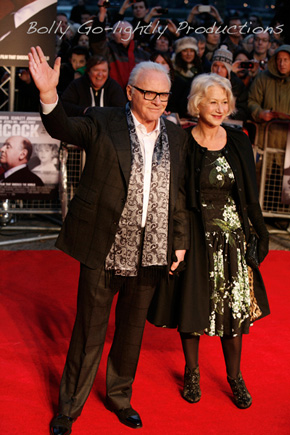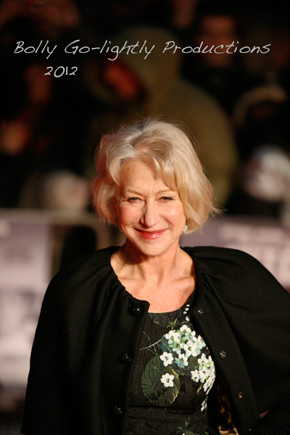 HITCHCOCK PREMIERE - BFI SOUTHBANK

Finally, another British institution may also be in for a shot with her portrayal of my favourite director of all time's wife: ALMA REVEILLE during the making of PSYCHO. DAME HELEN MIRREN is an outsider for the best actress accolade this time round as JESSICA CHASTAIN in KATHRYN BIGALOW's ZERO DARK THIRTY will probably clean up.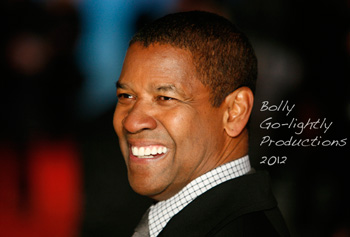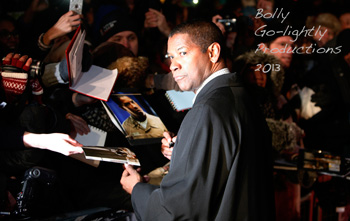 FLIGHT PREMIERE - EMPIRE, LEICESTER SQUARE

Another premiere with an Oscar nominee for Best Actor this time.
I really like DENZEL WASHINGTON. He is a versatile actor with a portfolio as broad as it is excellent. I never bore of watching INSIDE MAN and THE BONE COLLECTOR, even though these are not his best films. A massive star with a bigger smile and heart me thinks. Shame he will lose to DANIEL DAY LEWIS.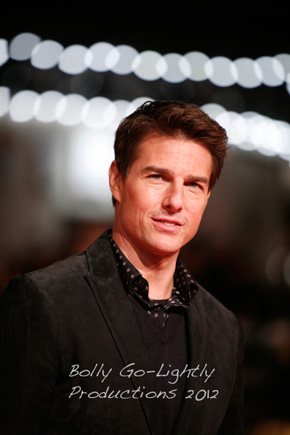 JACK REACHER PREMIERE - ODEON, LEICESTER SQUARE

I sadly feel that TOM CRUISE's star is slowly waning as is his global popularity has been damaged by negative elements of his personal life making bigger headlines than his work. He needs a acting role of the calibre of either "BORN ON THE 4TH OF JULY" or my favourite, the lesser known "MAGNOLIA" to get back into the La La Land A-lister chart.

These are supposed to be great books but by taking this role, TOM seems to be playing safe and getting himself typecast at the same time. Get back to playing roles like FRANK T.J MACKEY and I will be a very happy woman.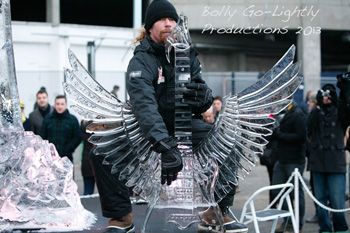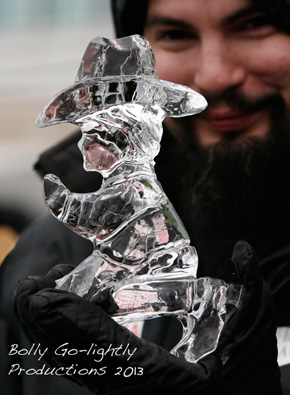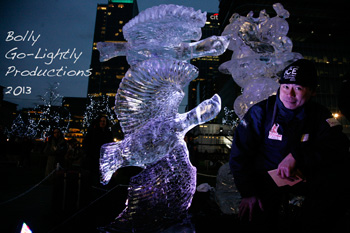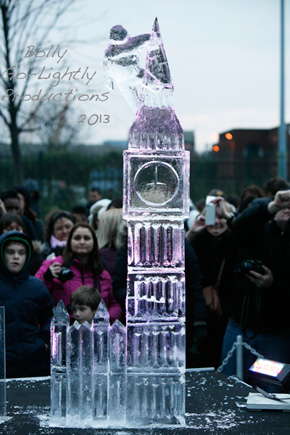 LONDON ICE SCULPTING FESTIVAL - WOOD WHARF, CANARY WHARF

This is a long but fun weekend of work for me. Not only do I get to do the annual catch up with some very talented friends ( ice sculptors and event organisers ) but to also record the creation and final splendour of these fragile but sadly transient pieces of valuable art.

Each block of ice is made in Belgium using a very technical process of cooling. The cost of each 2 metre block is £2,000, excluding export costs, transport, continued cooling and storage. It just shows how an item with a relatively low value in cool wet climates can become literally liquid gold.


Well, it's time to sign off now. The next column will be a catch up on the big glamour events in British TV and film in the form of THE NATIONAL TELEVISION AWARDS and THE BAFTAs, as well as my usual cocktail of the best events covered by yours truly. Until then, keep as warm as hot buttered crumpets and Happy Valentines Day.