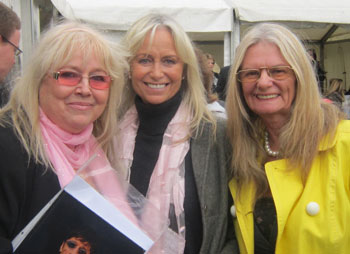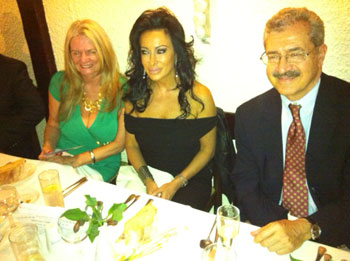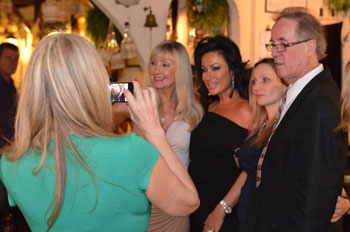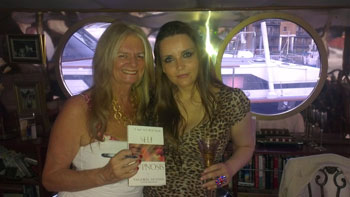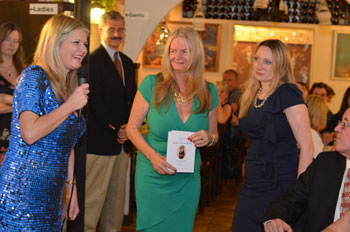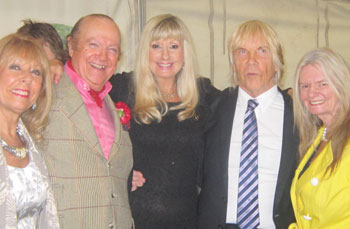 Pictures Credits:

1. With Dwina Gibb and Susan George
2. At my Austin Hypotherapy Awards dinner with Nancy Dell' Olio and my husband James Pool
3. Taking picture of Susie Silvey, Nancy Dell' Olio, katie Glen and Film Producer Bill Shepherd before Bill and Nancy presented the awards for best Hypnotherapist of the year.
4. My birthday yacht party with lawyer friend Elizabeth promoting my book 'Self Hypnosis'
5. Tim Rice and Mike Reid ready to see the unveiling of the Blue Plaque for Robin Gibb.
6. Surrounded by Lords, Lynda Sevenoaks, Anthony Leitrim, Susie Silvey,Lord Brian Davidson and Valerie Austin


ENGLAND TO BE PROUD OF

We are just recovering from a very interesting year with the Olympics and Paralympics interrupting the usually restful summer on our boat. I was away for most of the Olympics but heard excellent reports and it certainly did Britain proud with all the International publicity it received. It wasn't long before it was time to get back into the social events calendar.


Robin Gibbs Memorial Afternoon Tea Party

I was invited to the Robin Gibbs Memorial Tea Party by Susie Silver and have to say it was the most memorable event of the year. It was an amazing day for Robin Gibb who died recently of cancer, commemorated by the unveiling of his plaque, with his wife Dwina and son RJ at their home in Oxfordshire. There was a marquee erected in the garden for tea for the Heritage Foundation Bomber Command Charity of which Robin was the founder. There were about 500 people attending including close friends of the family, Vicky Michelle from Allo Allo, Peter Andrea and his children, Susan George who also lost her husband Simon McCorkindale. David Jensen was comparing, as was Mike Reid, Tim Rice, Derek Martin from Eastenders, Jess Conrad played his 1950's hit, they were just a few of the celebrities who attended, with many telling their stories of Robin. Two lovely young girls sang songs from Robin's recently written Requiem, that he just finished just before he died and the debut was in Westminster last April.

There were many tears between Dwina and Susan George as they both talked about their lost ones. Sky TV and the press waited in anticipation for the plaque to be unveiled by Robins wife Dwina and their Son RJ. Tim Rice gave a talk about Robin before the curtain came down as did Mike Reid.

It was a magical afternoon in a beautiful setting in a former monastery with an ancient historical chapel visited by Henry V111 and Ann Boleyn.


Films Galore

One of the first major events for me was the Raindance Film Festival as I now have some involvement with films, I was invited to the opening night by my good friend George, a movie maker with many contacts.

A rather interesting horror film opened the festival at the Haymarket Cinema followed by drinks and dancing till late at the Café de Paris. I met lots of important contacts and I was able to do a 'film finance talk' for my feature film at Bar One in Leicester Square, squeezing it in between the film and the drinks. It reminded me of my wonderful Hollywood days, when I was truly part of the film industry royalty.


Conferences and Mind Sets

Most of my time throughout the summer I was busy organizing my hypnotherapy conference with my business partner Katie Glen, who was tremendous; how we kept sane with all the trouble-shooting is incredible. It would have tried the strongest friendship but we keep our cool throughout it all and we are now patting ourselves on the back. But we did work flat out for around three months beforehand. Even when I was in Portugal for six weeks I worked through the morning and some evenings. It took over both of our lives. We had around 12 speakers and two rooms being used during the two days and an awards dinner.

I had one of the awful experiences that I wouldn't wish on anyone. All six mic didn't work except one that was intermittent. For one hour of my two-hour lectures the mic would go on and off spoiling my flow. It was an electrical problem and with over 100 people in the lecture hall it was very, very awkward. What can you do when the electricity lets you down.

However, the rest of the conference and the awards dinner were great and made up for it. My lovely friend Nancy Dell' Olio came to support my therapy for 'Locked in Syndrome' and 'coma care., helping those unfortunate people, and their families, who deed help. Since Nancy was in a coma for 5 days after a car accident she wanted to give her support and after being interviewed for my documentary at the conference she presented the awards with film producer Bill Shepherd. It was for my annual Valerie Austin Hypnotherapy Conference. www.austinhypnotherapyconference.com

The good news was the conference was a great success with 40% more bookings than last year and we are already working on next year's event. If you are interested in hypnosis as a therapist or just to see how it works next year will be the 3rd week in September 2013 so book it in your diary.


Coaching Conference and Promotions for the non coach:

I had not thought about going to a coaching conference until my friend Katie said I should go for marketing purposes. I booked and although I was only able to attend a little over a day of the three-day conference I got my moneys worth after the first couple of hours the rest was a bonus.

The new promotional tool now is 'webinars' so whatever your business is it could make some serious added profit for you if done correctly. We were shown how not to make a complete fool of yourself by following some very simple rules that only apply to webinars..

These rules are different from TV or lecturing, for example having to smile all the time you are talking so your cheeks ache at the end. If you did this on TV or at your lectures it would look very strange. However, on the small screen of a webinar it looks fine. Many of the presenters were from the US and had flown in especially to support Dan Bradbury 's coaching conference. He had had a serious accident and so his friends who were top presenters rallied round and flew over at their own expense.


World class athletes need world class nutrition:

Expert sports nutritionist Nigel Mitchell explains some of the best recipes for feeding our cycling champions!

He is a passionate and creative cook who is constantly working on new and better ways to provide good nutrition via appealing food, not only for Olympians, but for his family too. He uses Thermomiz.


Allergic to Exercise?

Some people say they're allergic to exercise. But the truth is this may be true suggested in new research. It could be due to the toxic materials used in gym equipment, pools, and locker rooms, which are known to cause wheezing, sneezing, coughing, and watery eyes in even the most seasoned gym rats living with allergies.

When our local health club bought in toxic rubber mats and some equipment the smell was shocking so we changed clubs. Two years later it still has a smell lingering and yet people are not using common sense by realizing it may be dangerous to their health.

Even worse, these harmful chemicals, which are commonly found inside health clubs, are linked to all sorts of serious health problems, including thyroid disease and even obesity,

If you don't want to undo all your hard efforts of exercising and instead take the chance of possibly shortening your life (as some of these chemicals are toxic), a few simple strategies can steer you clear of allergens and the harmful compounds in your club. Check the equipment and if it smells strongly of rubber, or you can still smell it on your hands when you get home, beware and talk to your club so they too are aware. Also drink water from glass bottles rather than plastic. In the US Whole Foods have some very nicely designed glass bottles to carry around so you may be able to buy them here.


Exercising changing genes:

Experts say you should vary your workouts, and stay in the "cardio zone" rather than the "fat-burning zone" for more intense, calorie-burning sessions.

In the field of epigenetics, scientists are finding out how environmental factors, including diet, stress and toxins, can change the way our genes are expressed, essentially turning certain genes on or off, and discovering which are passed down from generation to generation.

One factor that can play a role is of course exercise. Two recent studies have illustrated just how regular physical activity can affect gene expression.

The first study, conducted by Swedish researchers, illustrated how inactive young adults demonstrated an immediate shift in their muscle cells' genetic material after just a few minutes on a stationary bicycle, It was reported by the HuffPost when the findings were released.

The second study, conducted by researchers from the Harvard School of Public Health, found that walking an hour a day can slash genetic tendencies toward obesity.

Sweating it out could help you get your glow on post-workout, too. As Dr. Katz explains, your skin is the largest organ in your body. Also as we loose tons of skin cells each day, we need to give our body the right construction materials -- healthy foods, regular exercise, plenty of oxygen -- to rebuild." If you've got good construction material," he says, "you can build healthy skin cells and you have good skin."

Skin also tells the story of what's going on inside your body.

"The skin is the window dressing. It's really reflective of overall health," Katz says. And that means if your body's natural detoxification system is healthy, including the kidneys, liver and spleen, it'll translate into a healthy looking glow.

Those body-sculpting benefits of working out don't hurt either. "Skin draped over muscle looks great, skin draped over an excess of subcutaneous fat, not so much," Katz says.


TIPS:

"Diabetes crisis to hit 4.4m Britons" the Express reports on the front page. I have been warning people about the humongous amount of sugar in food and drinks ,which can bring diabetes on. Do check your labels and look to eat non chemical food and even check the organic food as many food producers are adding sugar to compensate for the high salt level they use for longer shelf life.


Gluten Free Gnocchi

A tip for the sports enthusiast. Some of the Team GB and Team Sky cyclists avoid wheat during intense training periods and long races so these gluten free gnocchi are the perfect alternative. This recipe was developed by Nigel for Ed Clancy MBE, Olympic Gold Medal winner and five times World Champion who says, "This gnocchi is one of my favourite meals!"

Ingredients
• 50 g parmesan, in 3 chunks
• 200 g floury potatoes, 2 cm cubes e.g. Desiree
• 200 g sweet potatoes, 2 cm cubes
• 2 large (60g each) free range eggs
• 400 g gluten free plain flour
• 1 tsp fine sea salt – optional




Eds Note: VALERIE AUSTIN is an author of six successful self-help books including SELF HYPNOSIS (Thorsons), journalist and trainer with an international reputation in the field of hypnosis. Her best-selling books and training help people achieve their full potential. She founded the Austin Corporate Stress Management Company focusing on reducing stress and anxiety amongst executives and CEO's. She is also founder of UKRAH (1992) The UK Register of Advanced Hypnotherapy. Valerie has also worked as a consultant in hypnosis at the Priory Hospital, the UK's equivalent to The Betty Ford Clinic, which specialises in food addiction and alcohol abuse. Her work in the film industry (Hollywood) interviewing movers and shakers, producing TV news segments and publishing celebrity magazines in London gave her invaluable experience for her current Harley Street practice.