Hello Readers,

Welcome to my column. I hope you had a great summer and managed to find some sun! Autumn and especially winter are not my favourite seasons as I suffer with the cold due to an annoying condition called Raynaud's syndrome which interrupts the blood supply to the extremities. My hands and feet become white then blue are very painful until I can eventually warm them up and the blood returns. I even have to wear gloves in supermarkets in the middle of summer when I am near the fridges and frozen food sections!

Recently an item of news caught my attention. It is the new law whereby men or women who emotionally abuse their partners or spouses by controlling their finances, social contacts or behaviour could now be prosecuted for domestic abuse. The law will also be applied to under 18's amid concerns about teenagers in abusive relationships; indeed recent reports state that one in four young adults lived with domestic abuse when they were children. Personally relating to all this, I decided that my article in this issue should be "Control and Mental Abuse".

I hope you enjoy it
Best wishes
Hillie
www.hillie.com




"Control and Mental Abuse"



Recently a young woman came to see me and I was surprised and upset by her appearance and demeanour. She looked like a cowed and frightened rabbit. Her problem was that although she had moved away from home to London, she was still in her father's controlling grip. She was in a stressful job and in fact had burned out a few years ago and been in rehab for six months. The company she worked for (and which her parents approved of) took her back but she hates her job and is very unhappy. She decided to study to become a psychotherapist to help others in rehab and has been doing a course in the evenings and at weekends. She has now been offered a much lower paid job than her present one at a rehab centre where she can complete her training. 'Brilliant, well done' I said but she just sobbed; her father was not going to allow his daughter to throw in a successful job for one he felt was far beneath her. The onslaught was relentless and he had even recruited his friends to barrage her with persuasive calls to change her mind. The poor girl had never put a step out of line before and now she felt so weak she felt she had to submit to his wishes, although she bitterly resented it. I had my work cut out to try to rebuild her strength and self esteem.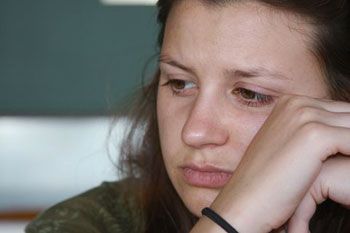 I could relate to her story because I too had had an abusive father who frightened his wife and family into submission. He damaged my older sister's life by forbidding her to marry the man she loved and pushing her into a career she hated. As for me, the violence and atmospheres of my childhood will haunt me for ever more and affected my relationships until a therapist pointed out that at some point we all have to put a stop to an unhealthy pattern of behaviour. I found the strength to stop the merry-go-round many years ago and now it was my turn to help this lovely young woman.

I told her that what she wanted to do was not unreasonable at all; she like many other people of her age had decided on a career change and was lucky enough to find a new job where she could pursue her studies in the right environment and be paid for it. Apparently her therapists and friends were all in agreement and I said that it was better to have tried and failed rather than to have never tried at all.

I pointed out that all parents worried about their child's future but the wise ones kept their lips sealed and let their offspring learn from their own mistakes. It is wrong for a parent to live their life through their child. She had to make her own decisions and could not blame anyone other than herself if she decided to be persuaded by others to do something she didn't want to do. The only way to control a bully is to stand up to them and make it clear you will no longer tolerate their controlling or abusive behaviour. Although she did not at present have the strength to do so in person, she could by email or post. She could also politely refuse to discuss her personal life with family friends.

I explained that she needed to take control of the situation now because if she didn't this pattern of feeling worthless and having to bend to another's wishes would lead to a string of abusive relationships. Indeed if she had children with an abusive partner the cycle could continue for generations until a descendant decides to put an end to it.

We all have our plus points and sometimes it's a really good idea to write down all our achievements and attributes. I told her that because she has friends it means there is something unique about her that makes people want to be in her company! Through my days running a singles club 'Dinner Dates' I learned that there are many lonely and friendless people around.
Abusive and controlling partners subtly wear you down to the point where you find yourself 'walking on eggshells', afraid to say or do anything which will be deemed stupid or wrong in your partner's eyes. You lose your confidence and identity and tend to defer all decisions to them. You lose the ability to even decide what to wear and all the time you feel terrified as to what will erupt next. Your partner will play on your weakness and despise you for it and indeed mental abuse often leads to physical abuse and violence. No-one should have to put up with any of this.




The problem is that few people either don't see or don't want to recognise the signs of mental abuse in others and get help for them. Those who are being abused are usually too worn down and frightened to think they are worthy of seeing help for themselves; the constant drips of criticism, intimidation, belittling and berating is a little like brain washing. The scars can last a lifetime.

I really hope there will be more and more public awareness about mental and emotional abuse and widely publicised help lines for sufferers. In the meantime we can all help by becoming more aware of any changes in the behaviour of friends or family by watching out for the tell tale signs of social withdrawal, silences, over ready acquiescence to a partner, sadness or depression in our loved ones and acquaintances. 'Every little helps!'

Happy days everyone,
Best wishes
Hillie
www.hillie.com





ASK HILLIE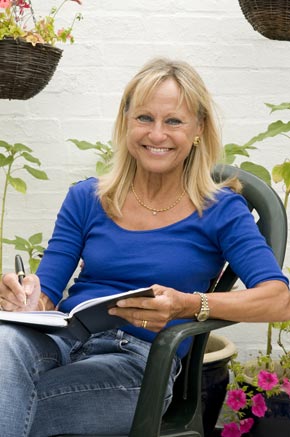 Your chance to get your worries off your chest
Whether it's marriage guidance, relationship advice, workplace or career difficulties, or family problems I'm here to help. A problem shared is a problem halved, so if something is getting you down or troubling you please email me at hillie@enterprise.net


Dear Hillie:
I retired five years ago and life is not so easy financially for my wife and me as it used to be. We have one daughter aged 25 who we had late in life. She is a student and an unmarried mother and we have supported her up till now. However I don't know how much longer I can go on doing this as I have already borrowed money against our assets and I only receive a small pension. Our daughter has never earned any money in her life and we are worried for her and our grandchild. How can we tell her how badly off we are at present?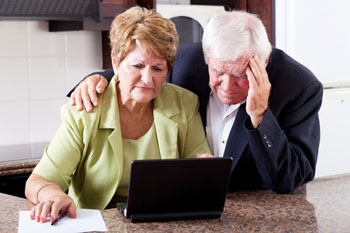 Hillie says:
It's not a question of how you tell your daughter but when! She has been extremely fortunate to have such kind and loving parents to support her financially and emotionally through college and motherhood. However it's now time for her to accept responsibility for her own life and decisions. It won't help any of you to make yourselves ill with worry so you must talk to her straight away. You can still help with childcare and babysitting but she must go to her local social security office and seek financial help. So long as you are always there for her with emotional and practical support, she will be fine.


Dear Hillie:
My wife and I are going through divorce proceedings and she is now living with her boyfriend and our six year old son Andrew. I have to talk to her quite often on the phone about the sale of the house, the divorce, what time I will collect Andrew and I feel very awkward when the boyfriend answers the phone – I don't know how to treat him. He manages to make himself scarce when I go round to collect Andrew and so far we have only met briefly to be introduced and shake hands. How should I deal with this situation?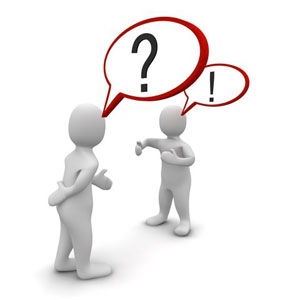 Hillie says:
It seems the boyfriend feels just as awkward as you as he makes himself scarce when you collect Andrew. Why don't you break the ice, give him a call and suggest you both meet up for a drink and a chat? When you meet, tell him how awkward you feel and assure him that there you have no hard feelings towards him for living with your wife and Andrew. Hopefully you will a laugh together and even enjoy each other's company; it would certainly be much better for all of you if you can meet and converse normally in future.


Dear Hillie:
My parents recently got divorced and feel very bitter about each other. I now live with my Mum and I almost feel I am being asked to choose between them; if I say too much about one I hurt the other! I want to talk about everything with both of them but I feel disloyal by letting Dad know what Mum's doing and unfair to Mum by saying what a good time I've just had with Dad. Please help.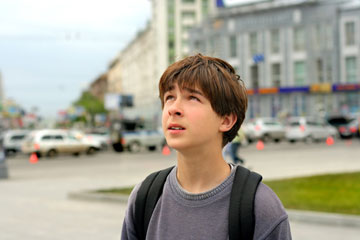 Hillie says:
This is your parents' problem, not yours. You must feel free to talk about any part of your life to either parent without fear of offending them. Obviously be tactful and don't set out to hurt them but just try to be yourself and enjoy your time with them. When you see your Dad tell him how much you've missed him and when you come home to Mum after a visit to Dad, give her an extra hug and let her know how much you love her. Give them time to get over the divorce and adjust to their new life and hopefully life will become more normal between them.



Hillie Marshall
Hillie began her working career as a radiographer and then started in show business as a singer and actress, eventually being theatre producer for her company Edwardians Unlimited. Following her divorce in 1989 and with two young children to bring up, she founded Dinner Dates, the social events and holiday Company for single people. Today Dinner Dates is the UK's longest established company of its kind with over 17,000 members nationwide. The phenomenal success of Dinner Dates for singles gave Hillie the idea of a social events company for couples, so in 2007, she set up Dinner With Friends, the UK's first couples only dining club. In July 2011 she sold both companies.

Not only is Hillie a successful business entrepreneur, her experience with people has been put to good use and, as both an Agony Aunt through the internet and in magazines, she offers advice and a sympathetic ear to thousands, making sense of personal and relationship problems.

Hillie is an accomplished author and has written three successful books on relationships. She has given relationship advice on numerous TV and Radio shows such as GMTV, Richard and Judy, The Big Breakfast, Esther Rantzen, Kilroy, The Vanessa Show, The Time The Place, Carlton's After 5 and was 'Dr Date' for LBC.

She has two children Nicola (32) and Jamie (29) and lives in Chiswick with her husband Angus.

You can e-mail Hillie at: hillie@enterprise.net
Her books: 'The Good Dating Guide', 'Hillie Marshall's Guide to Successful Relationships' and 'Agonise with Hillie' can be bought on line at: www.hillie.com

Words copyright: Hillie Marshall 2013